---
Crew
Director – David R. Ellis, Screenplay – Ethan Lawrence, Producer – Ashok Amritraj, Photography – Gary Capo, Music – David L. Hamilton, Visual Effects Supervisor – Erik Henry, Visual Effects – Frantic Films, Special Effects Supervisor – Ray Bivens, Makeup Effects – AFX Studio (Designer – David Leroy Anderson), Production Design – Jaymes Hinkle. Production Company – Hyde Park Entertainment/Adlabs Films.
Cast
Sarah Roemer (Madison McBride), Jake Muxworthy (Holt), Travis Van Winkle (Tommy), Carolina Garcia (Maya), Cody Kasch (String), Randall Sims (Elgin 'Rez' Resnick), Ellen Holman (Ivy), Joe Inscoe (Wilbur Mackey), Mark Rolston (The Doctor/Dr Magnus Burke), Lin Shaye (String's Mother)
---
Plot
Madison McBride signs in as a student at Richard Miller University and is given a placement in the Tagert Hall co-ed dorm. This is where her brother Brandon died one year earlier and she is determined to find out what happened. As Madison settles in with the other students, she learns that the building used to be an asylum. This was headed by Dr Magnus Burke who was eventually killed by the patients for the hideous experiments he conducted on them. Now it appears that someone or something in the closed-off section of the building is killing the students.
---
Director David R. Ellis was a former stuntman who emerged as a director in the mid-2000s. Ellis made his directorial debut with Homeward Bound II: Lost in San Francisco (1996) and went on to other works such as Final Destination 2 (2003), Cellular (2004), The Final Destination (2009) and Shark Night 3D (2011), before his death in 2013. The film of his that gained the highest profile was Snakes on a Plane (2006).
The asylum has become a regular venue for the horror film. In genre cinema at least, most asylums either feature disturbed inmates of some type or else are former facilities that are either haunted or where atrocities from the past lurk (as is the case here). Various others feature mad psychiatrists conducting abominable experiments. I have an essay on various permutations of the genre here at Films About Asylums.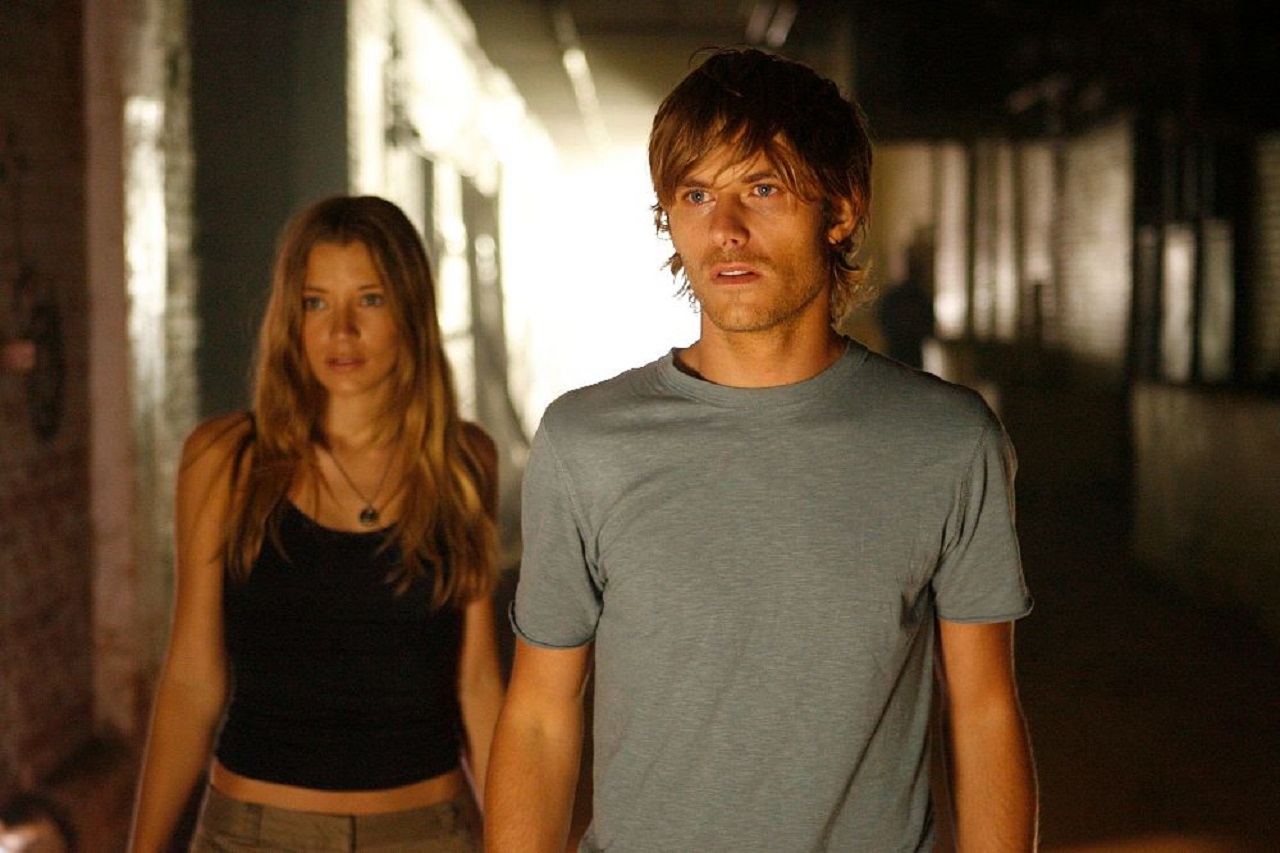 Asylum begins with a somewhat credulity-stretching premise – a former asylum has been converted into a co-ed university dorm where sections of the old asylum still exist in a closed-off wing. We get the usual complement of twentysomething characters from these types of films – the jock stud, the nerd, the nice guy, the innocent Final Girl heroine with the past linked to the locale. They are a little better played than usual with Travis Van Winkle in particular standing out as the jock.
The film is slickly made – certainly not a B-budget film – and is capably handled by David R. Ellis. It does take a long time to work out what is going on – and even then the end explanations leave you unclear as to whether Mark Rolston's doctor is still alive or the place is being haunted by him as some form of revenant. In the end though, Ellis delivers a series of unexceptional novelty deaths, before the film arrives at a random ending that happens for no real reason.
---
Trailer here
---