---
USA. 2015.
Crew
Director/Screenplay – Ted Geoghegan, Based on a Concept by Richard Griffin, Producer – Travis Stevens, Photography – Karim Hussain, Music – Wojciech Golczewski, Visual Effects – Eli Dorsey, Makeup Effects – Oddtopsy FX, Production Design – Marcella Brennan. Production Company – Dark Sky Films/Snowfort Pictures.
Cast
Andrew Sensenig (Paul Sacchetti), Barbara Crampton (Anne Sacchetti), Larry Fessenden (Jacob Lewis), Lisa Marie (May Lewis), Monte Markham (Dave McCabe), Susan Gibney (Maddie), Michael Patrick (Harry Lewis), Kelsea Dakota (Daniella), Connie Neer (Cat McCabe), Marvin Patterson (Joe)
---
Plot
Paul and Anne Sacchetti move to a new home in the tiny New York town of Aylesbury. Soon after moving in, Anne begins to hear and sense things around the house and believes that their late son Bobby's spirit is present. They receive a visit from one of the locals Dave McCabe and his wife who tell them the story of the Dagmar family who lived in the house and slaughtered a bunch of townspeople thirty years ago. Before they leave, McCabe's wife slips them a note urging them to flee. Anne reveals to Paul that she has invited their friends Jacob and May Lewis up for the weekend. May is a psychic that she hopes can help them contact Bobby but Paul is sceptical. However, dark figures are awaking in the house and incinerating and bloody killing all who come. As Jacob and May arrive, she detects a great evil. They gradually discover how there is something buried in the house that wakes every thirty years demanding a human sacrifice.
---
We Are Still Here was the directorial debut of Ted Geoghegan. Previously, Geoghegan had written articles on genre cinema and several comic-books, as well as a number of screenplays for German director Andreas Schnass with the likes of Demonium (2001), Nikos the Impaler (2003), Don't Wake the Dead (2008) and other works such as Barricade (2007) and Sweatshop (2009).
We Are Still Here reminds a good deal of Ti West's The House of the Devil (2009). Both films seem rooted in the same indie sensibility – The House of the Devil was produced by Larry Fessenden's Glass Eye Pix, while We Are Still Here features some of the same producers and actually features Fessenden as one of the principal actors. Both are films that build atmosphere slowly as people arrive at strange houses where sinister forces lurk in the background; both culminate on the need for a human sacrifice. Both films also readily homage 1980s horror – The House of the Devil featured actresses of the era like Mary Woronov and Dee Wallace; while the characters here are named from Lucio Fulci films and the film features as its lead Barbara Crampton, a genre favourite ever since her outrageous performance in Re-Animator (1985), who is now well into her fifties.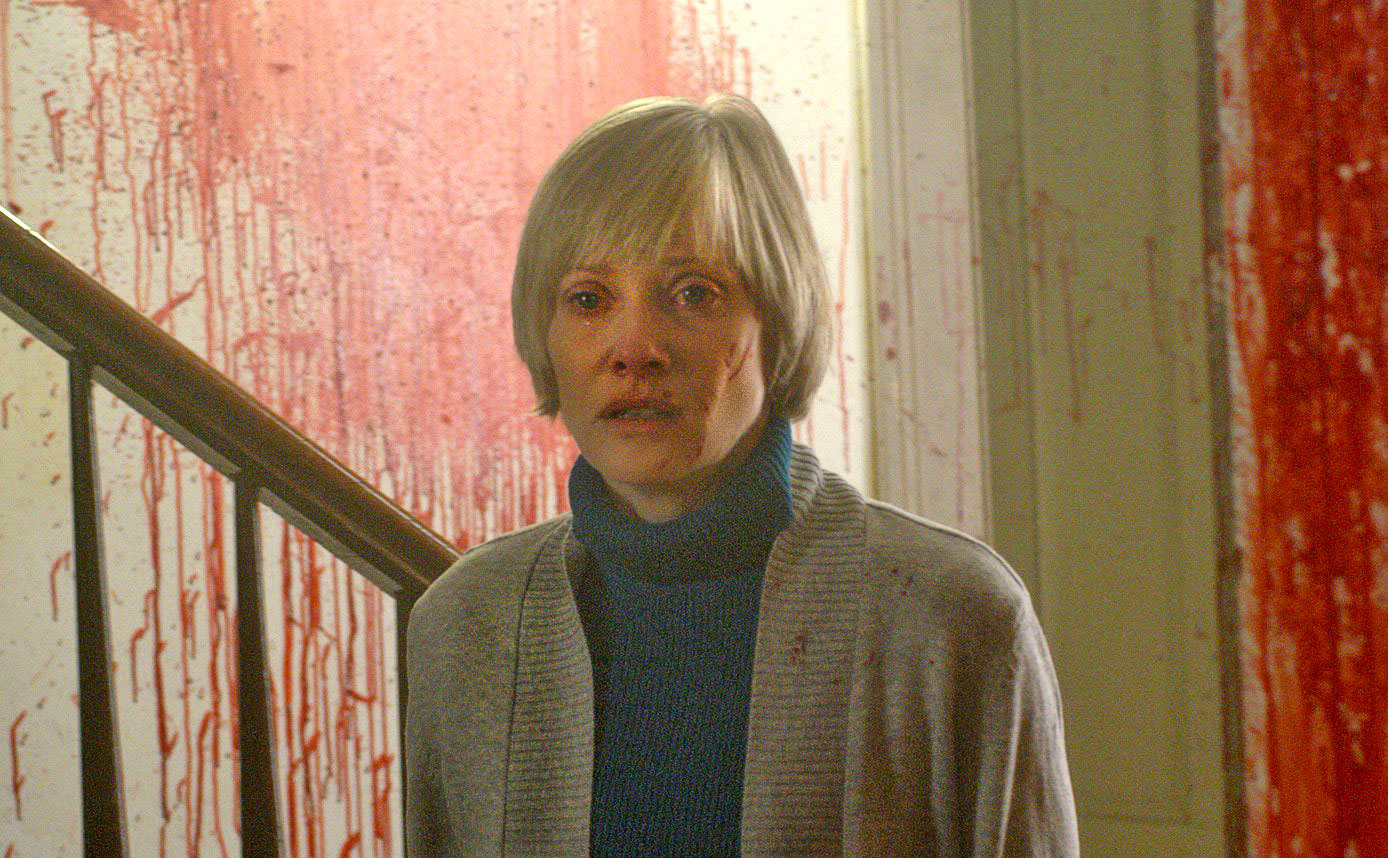 Ted Geoghegan builds atmosphere well and gets a number of strong jumps off with the appearance of the strange shadowy figures throughout the house and the hinting of sinister events that happened in the past. Here Geoghegan hits a perfect balance between slow, traditional build-up and modern shock effect, doing both well. There is a particularly good scene where the women are away and a stoned Larry Fessenden spontaneously decides to perform a seance before the sceptical and disbelieving Andrew Sensenig and, in between the usual talk, suddenly starts talking about wanting to "peel the skin off his bones" and "rot like wasted meat", at the same time as Sensenig is sitting there not knowing whether to take anything that is happening seriously. The film reaches an admirably gore-drenched climax.
Ted Geoghegan next went on to direct the brutal Revolutionary War film Mohawk (2017) and write the script for Satanic Panic (2019).
---
Trailer here
---