aka Lycanthropus
Italy/Austria. 1961.
Crew
Director – Richard Benson [Paolo Heusch], Screenplay – Julian Berry [Ernesto Gastaldi], Producer – Jack Forrest [Guido Giambartolomei], Photography (b&w) – George Patrick, Music – Francis Berman [Armando Trovajoli], Art Direction – Peter Travers. Production Company – Royal Film.
Cast
Carl Schell (Professor Julian Alcott), Barbara Lass (Priscilla), Curt Lowens (Swift), Maurice Marsac (Sir Alfred Whiteman), Maureen O'Connor (Leonor McDonald), Alan Collins (Walter Jeoffrey), Grace Neame (Sandy), Anni Steinert (Sheena Whiteman), Mary McNeeran (Mary Smith), Joseph Mercer (Tommy)
---
Plot
Disgraced doctor Julian Alcott takes a job as a teacher at a girl's reform school. Shortly after he arrives, one girl Mary Smith is killed in what appears to be an attack by a wolf. Fellow schoolgirl Priscilla investigates, discovering that Mary was blackmailing somebody. Suspicion falls on both Sir Alfred Whiteman, who is compulsively drawn towards the girls, and the crippled handyman Walter. Drawing upon discredited theories, Alcott comes to believe that the real killer is a werewolf.
---
Werewolf in a Girls' Dormitory must be one of the great exploitation titles of all time. It was something the MGM marketing department dreamt up for the film's US release in 1963. It is the canny choice of this title that has made Werewolf in a Girls' Dormitory remembered today. One is sure if the film had been released with its original title Lycanthropus or something a good deal more prosaic that it would in all likelihood be forgotten or never have attained any English-language release.
Alas, the film has an utter dullness that belies any of the appealing luridness that the title suggests. The disappointment sets in the moment that one gets past the title and sits down to actually watch Werewolf in a Girls' Dormitory. Italian director Paolo Heusch (anglicised on the credits as Richard Benson) directs in a talky, dull manner. The makeup on the werewolf is shabby and unconvincing – although to be fair, there is one reasonable lap dissolve sequence where we see the werewolf change into a man. Nor is there anything in the film that comes anywhere near creating atmosphere. The performances are dreary and routine, the exception being the lovely and wide-eyed Barbara Lass (who at the time was married to Roman Polanski). The ending at least holds a moderately surprising revelation of the werewolf's identity.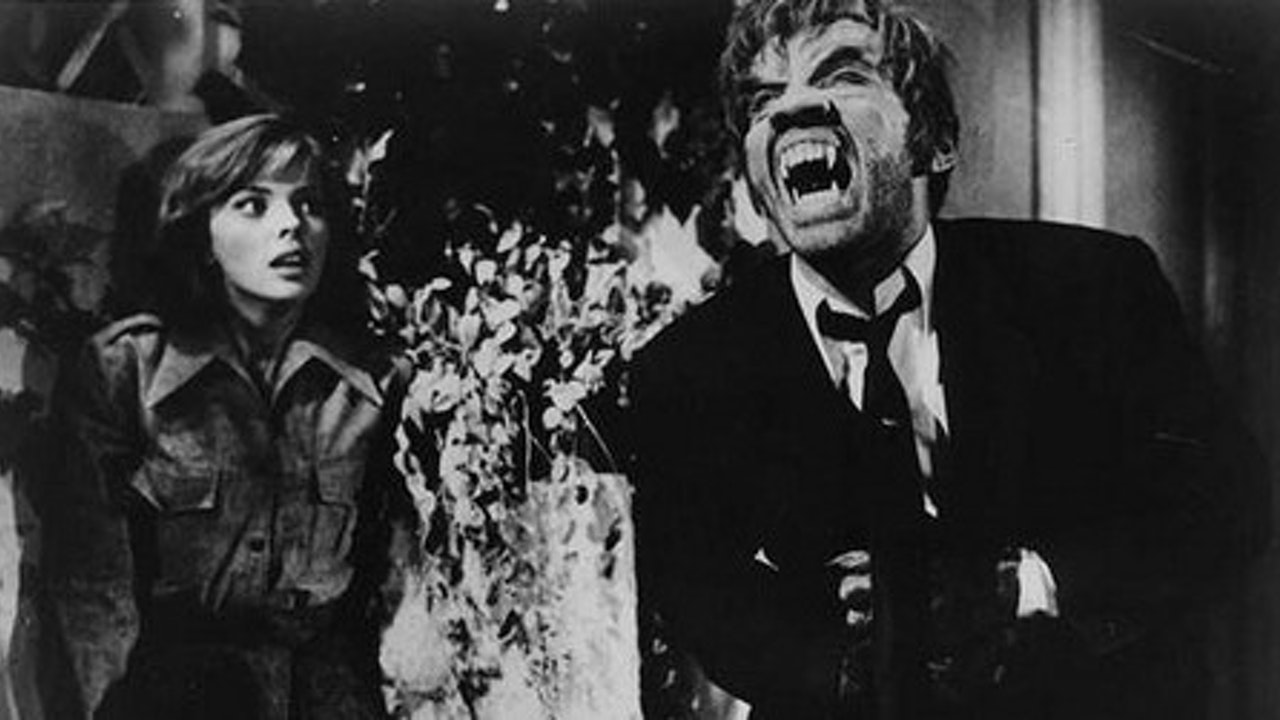 In many ways, Werewolf in a Girls' Dormitory appears to have been fashioned in an attempt to emulate the krimi films that were popular in German-speaking countries during this era, usually adapted from the works of Edgar Wallace starting with The Face of the Frog (1959). In typical krimi fashion, much of Werewolf in a Girls' Dormitory circles around blackmail plots involving love letters and dodgy characters lurking around the school grounds. These are made to appear sinister because of physical deformity, notably the character of the handyman Walter (who looks a dead ringer for Peter Lorre).
The film often seems construed more as a murder mystery than it ever does a werewolf film. The plotting however is preposterous. The most absurd scene is where Carl Schell mentions to Curt Lowens and Maureen O'Connor his theory of lycanthropus (about werewolf genes) that was ridiculed by his colleagues, where the two of them swallow the theory without any question and then a couple of minutes later wonder if Schell was experimenting on himself and ask him to expose his arm to look for syringe marks.
---
Trailer here
Full film available here:-
---