---
USA. 1986.
Crew
Director/Screenplay – Kevin S. Tenney, Producer – Gerald Geoffray, Photography – Roy H. Wagner, Music – Dennis Michael Tenney, Special Effects – Tassilo Baur, Art Direction – Sarah Baur. Production Company – Paragon Arts.
Cast
Todd Allen (Jim Morar), Tawny Kitaen (Linda Brewster), Steven Nichols (Brandon Sinclair), Kathleen Wilhoite (Sarah 'Zarabeth' Crawford), Burke Byrnes (Lieutenant Dewhurst)
---
Plot
Brandon Sinclair demonstrates the use of an ouija board at a party where he succeeds in conjuring up the spirit of David, a ten year-old boy who was killed thirty years ago. Later Linda Brewster uses the board to contact and befriend David. She invites him to reincarnate in the child that she is pregnant with. However, David becomes increasingly possessive and angry when others threaten their relationship. Brandon and Linda's sceptical boyfriend Jim Morar start to believe she is being entrapped by a malevolent spirit that only poses as David.
---
Witchboard is a routine low-budget horror film. The plot, its marshalling of elements and array of shocks are tried and familiar. There is nothing that sets Witchboard above a dozen other direct-to-video horror releases in any significant way. What is does offer though is a slick and efficient packaging of the product.
The plot is a familiar run – the promising idea of a delving into the relationship between the medium and the spirit and the use of the ouija board, a familiar supernatural icon that is rarely used in horror, soon gives way to a traditional run of exorcism/possession cliches – but it is delivered with enough in the way of twists that the familiarity has a certain excitement. The characterisations are better than the average horror film (although Kathleen Wilhoite's awful performance as an irreverent punked-out medium is a major low point).
Director Kevin S. Tenney does have an irritating way with false jumps, but the film has a cleanly polished slickness that belies the budget. One scene where knives are psychically flung at Tawny Kitaen in a kitchen, with one dropped onto the floor and ketchup allowed to drip onto it as though blood, hits an amusing halfway point between the tacky and eerie.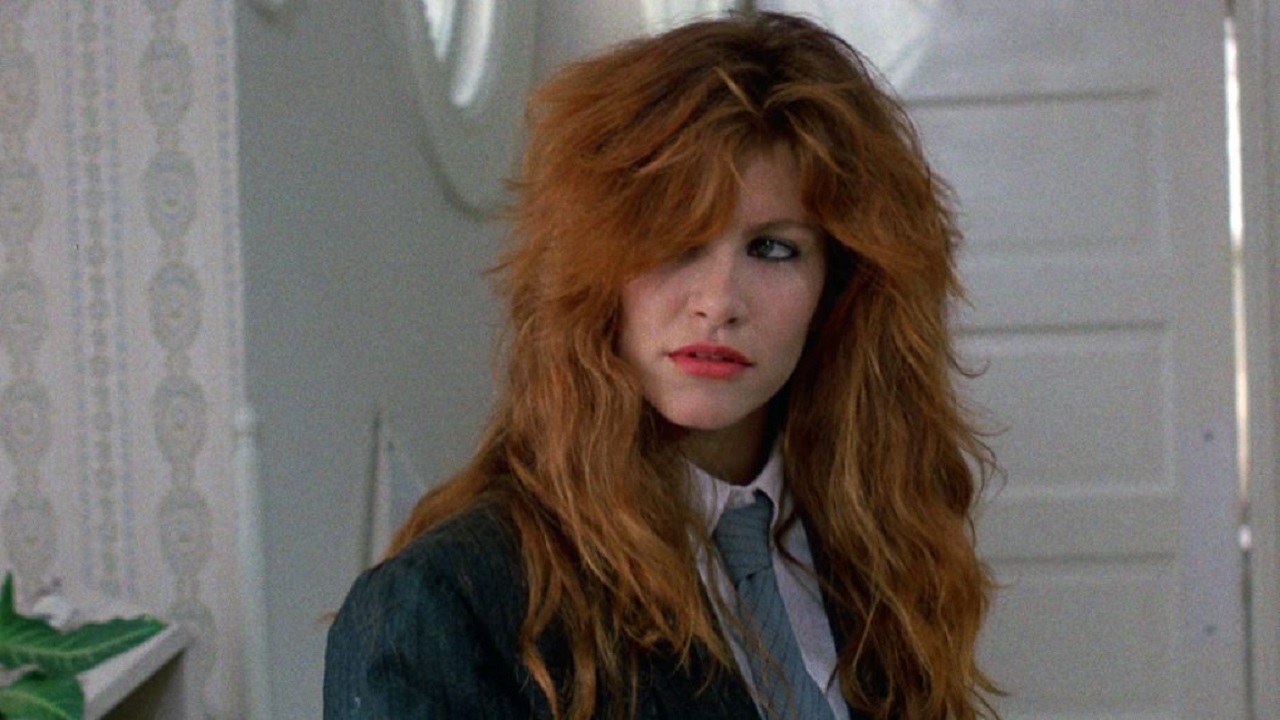 Witchboard was followed by two sequels – Witchboard 2 (1993) and Witchboard 3: The Possession (1995).
Kevin S. Tenney went on to make a number of other B-budget genre films:– including Night of the Demons (1987), The Cellar (1989), Witchtrap (1989), Peacemaker/Alien Peacemaker (1990), Witchboard 2 (1993), Pinocchio's Revenge (1996), The Second Arrival/The Arrival II (1998), Endangered Species (2003), Brain Dead (2007) and Bigfoot (2009), as well as produced the remake of Night of the Demons (2009). Tenney's best film is the non-genre thriller Tick-Tock (2000).
---
Trailer here
Full film available online here:-
---