---
Crew
Director – David Guy Levy, Screenplay – Steffen Schlachtenhaufen, Producers – Maura Anderson, Zak Kilberg & David Guy Levy, Photography – Steven Capitano Calitiri, Music – Daniel Hunt & Bardi Johannson, Makeup Effects – Chris Baer, Production Design – Rene Sekula. Production Company – Periscope Entertainment/The Lambrick Foundation, LLC/Social Construct Films/Dreamher Productions.
Cast
Brittany Snow (Iris), Jeffrey Combs (Shepard Lambrick), Jonny Coyne (Bevans), Enver Gjokaj (Lucas), Sasha Grey (Amy), Charlie Hofheimer (Travis Schultz), Robb Wells (Peter), Eddie Steeples (Cal), Robin Lord Taylor (Julian Lambrick), John Heard (Conway), June Squibb (Linda), Lawrence Gillard Jr. (Dr Barden), Logan Miller (Raleigh)
---
Plot
Iris is struggling all on her own to support her younger brother Raleigh who needs a kidney transplant. Her doctor introduces her to wealthy Shepard Lambrick who offers her the opportunity to compete with others for a prize where he will take care of all her bills if she wins. All that he asks is that she attend a dinner party and afterwards play a game. After she fails to get her latest job, Iris decides to accept the offer. She is taken to Lambrick's mansion where she meets the seven other contestants who are all in similar straits. Over dinner, Lambrick offers them substantial bets as to whether they would violate their principles – the vegetarian Iris to eat meat, the recovering alcoholic Conway to drink a decanter of whiskey. As the game begins, Lambrick escalates the odds – asking them to make choices between severely hurting, mutilating and killing others at the table or receiving similar punishments themselves. Those who refuse to make the choices or try to leave are killed.
---
In the real world, Would You Rather is a party game where players have to make a choice between two usually unpalatable choices as to which they would rather do. In recent years, it was marketed as a boardgame by the game company Zobmondo and there are a number of Would You Rather websites where one can vote on and submit different choices. There was even a British tv show version of the game with Would You Rather …? With Graham Norton (2011) where the host would get various celebrities to make choices.
This is a horror film based on the concept. Here Would You Rather becomes a jumping off point for what is essentially a gimmicky and rather lame variant on Saw (2004) in which a millionaire makes contestants choose between nasty choices in a fatal elimination game to win money. Maybe you could also see something of the basic set-up of the remake of House on Haunted Hill (1999) with the various people gathered by a millionaire to compete for their lives.
Would You Rather was the second film for director David Guy Levy who previously made the non-genre A Love Affair of Sorts (2011). Levy gives the film a competently slick handling and generates an adequate degree of psychological tension. On the other hand, I never felt there was anything to Levy's handling that moved out of the cliched set-ups that any other hired gun director would have given the film.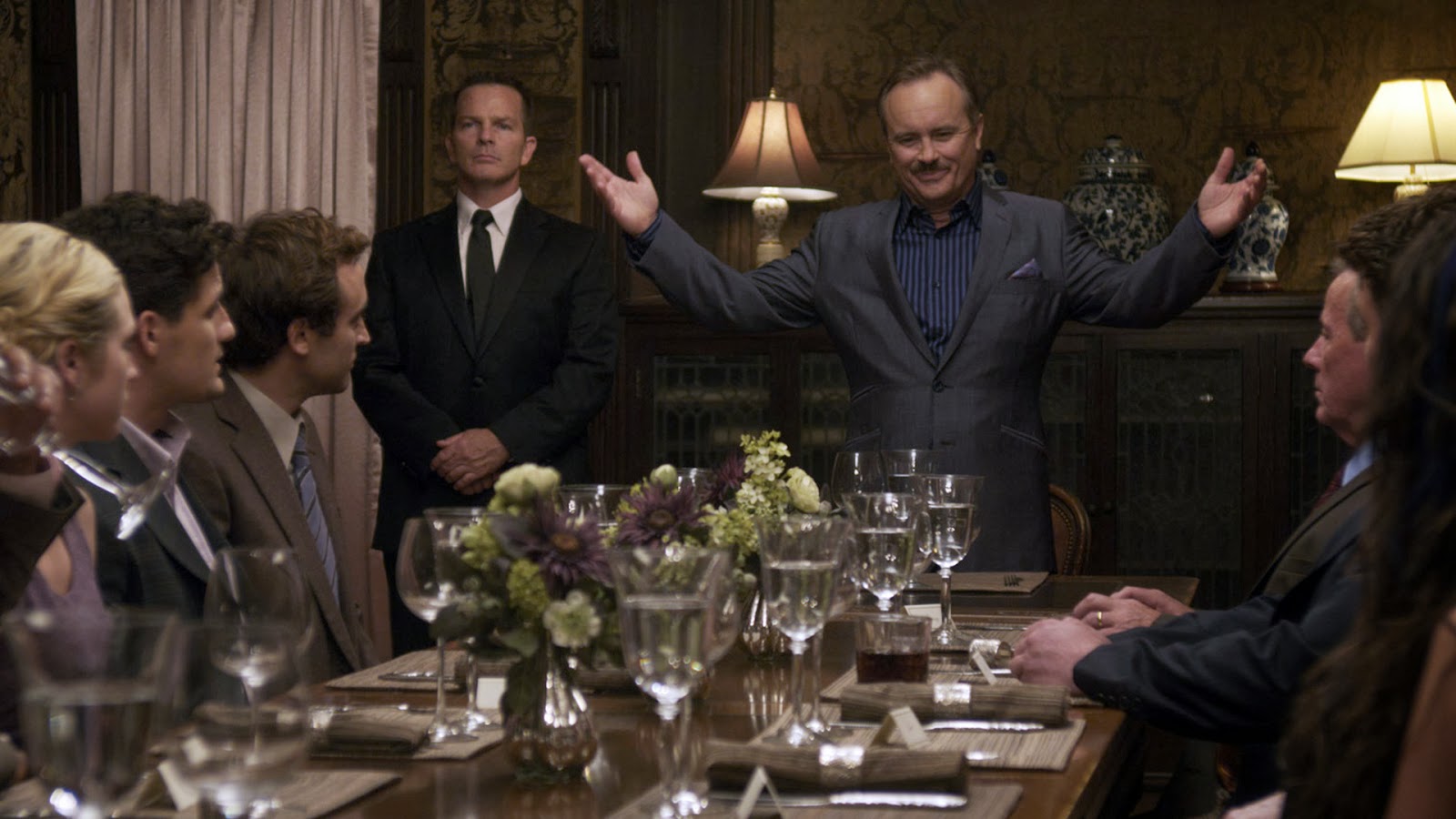 Never do we feel that David Guy Levy is getting inside the heads of the various contestants as they contemplate the terrible choices they have to make. What it feels like it needed to make the improbable premise work is a focus on the sweaty psychological tension of the various contestants as they debated each choice. If David Guy Levy had shot the film like something akin to 13 Tzameti (2005), which was not dissimilar in its focus on games of Russian Roulette, you could have had a film where you feel the palpable tension of each second ticking down.
One of the things that works against the film is the decision of Jeffrey Combs to play everything with a broad campiness as the sadistic millionaire, which considerably offsets the film's tone. The film also holds a considerable downer of a final coda.
David Guy Levy subsequently went on to make The Mandela Effect (2019), a dramatisation of the popular conspiracy theory about altered memories.
---
---