aka The Evil Force; Master of Terror
---
Crew
Director – Irvin S. Yeaworth, Screenplay – Cy Chermak & Theodore Simonson, Story/Producer – Jack H. Harris, Photography – Theordore J. Pable, Music – Ralph Carmichael, Special Effects – Barton Sloane, Makeup – Dean Newman. Production Company – Fairview.
Cast
Robert Lansing (Dr Scott Nelson), Lee Merriwether (Linda Davis), James Congdon (Tony Nelson), Robert Strauss (Roy Parker), Edgar Stehli (Theodore Carson)
---
Plot
Scientist Scott Nelson's brother Tony comes to stay with him. However, Scott's girlfriend Linda soon comes to prefer Tony to Scott. Angry, Scott plays around with a forcefield created by Tony that accelerates the passage of time. He discovers that while using it he is able cause his hand to pass through solid matter. Afterwards he finds that without the device even being on he can become incorporeal at will. He uses this newfound power to his advantage with increasing megalomania, walking through walls to rob banks and taking revenge. However, his incorporeality causes him to age rapidly. He then finds that the only way he can regain his youth is by passing through other humans and absorbing their lifeforce.
---
The 4D Man is a surprisingly good 1950s science-fiction entry from the director and producer – Irvin S. Yeaworth and Jack H. Harris – who had just made the alien invader B-movie classic The Blob (1958) and would later team up again for Dinosaurus! (1960).
The Blob was cheap and cheesy but Jack H. Harris, a notoriously stingy producer, puts a reasonable degree of money and care into The 4D Man – the effects work in particular is very good. The film has an original and interesting idea, even if it is given a series of absurd explanations with nonsense about time being speeded up somehow allowing objects to pass through one another. Irvin S. Yeaworth gives it a scary, suspenseful edge. There are some eerie scenes with Robert Lansing managing to cause his hand to pass through a metal plate only to get it stuck – and then repeating the experiment to find that the forcefield was not even on.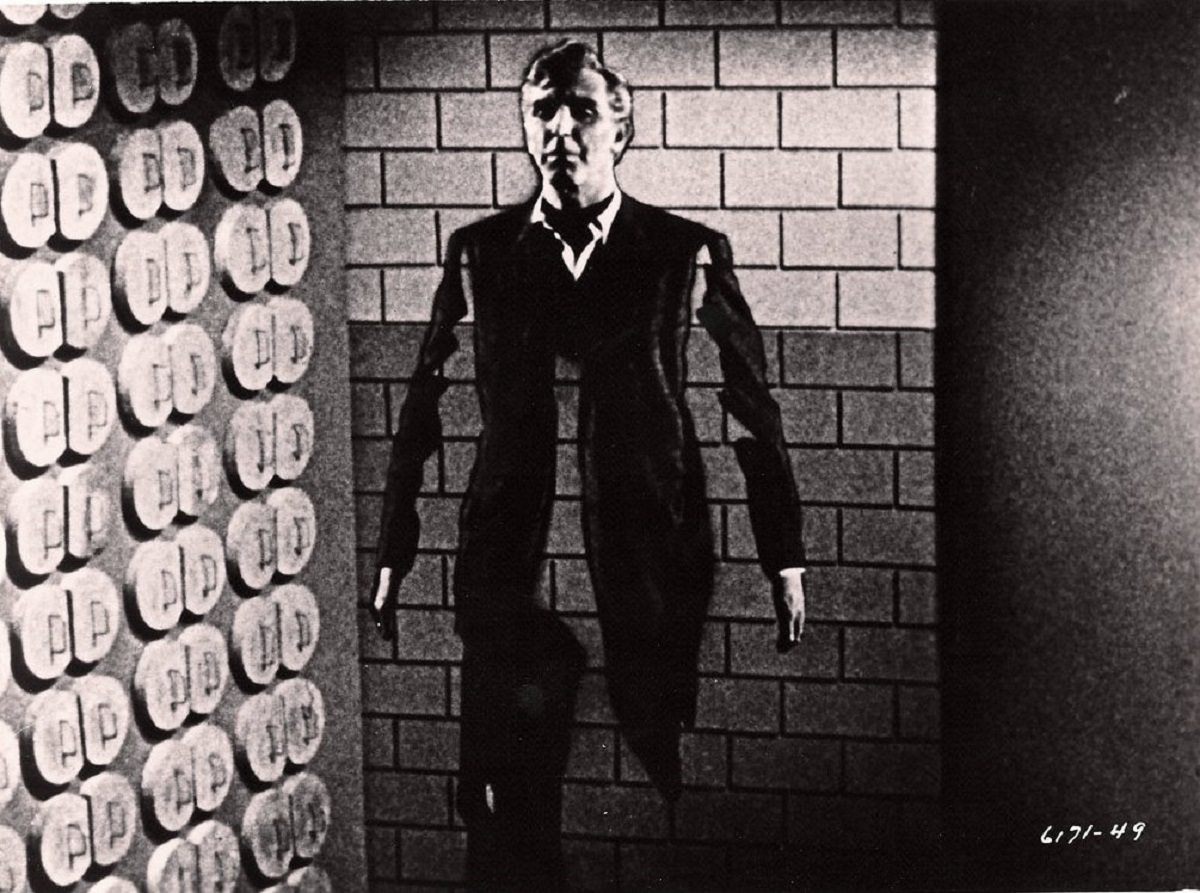 Robert Lansing gives a first-rate performance, especially when he emerges from absent-mindedness into power-crazed megalomania. On the other hand, in the role of the brother, James Congdon looks like an Italian caveman. The story has a love triangle obviously grafted onto it, which is a little too long, but remains well played by all involved.
Jack H. Harris has also produced various cheapies like The Adventures of Taura: Prison Ship Star Slammer (1986), as well as John Landis's first film, the genre spoof Schlock (1973). In later years, Harris became notorious as a penny-pinching producer, attaining the most fame when he brought up the rights to two student films and expanded them out as feature-length releases – the results being the occult Equinox (1970) and John Carpenter's celebrated first film Dark Star (1974).
---
---