aka The Divergent Series: Allegiant
---
Crew
Director – Robert Schwentke, Screenplay – Bill Collage, Adam Cooper & Noah Oppenheim, Based on the Novel by Veronica Roth, Producers – Lucy Fisher, Pouya Shahbazian & Douglas Wick, Photography – Florian Ballhaus, Music – Joseph Trapanese, Visual Effects Supervisor – Stefan Fangmeier, Visual Effects – Animal Logic FX (Supervisors – Paul Butterworth & Kirsty Millar), Buf (Supervisor – Jeremy Robert), Crafty Apes, Fusion CI Studios, Lola VFX, Luma Pictures (Supervisor – Vincent Cirelli), Method Studios (Supervisor – Tom Wood), Pixomondo, Rodeo FX (Supervisor – Laurent Spillemaecker) & Soho VFX (Supervisor – Allan Magled), Special Effects Supervisor – Eric Frazier, Production Design – Alec Hammond. Production Company – Red Wagon Entertainment/Mandeville Films.
Cast
Shailene Woodley (Tris Prior), Theo James (Tobias 'Four' Eaton), Jeff Daniels (David), Miles Teller (Peter Hayes), Ansel Elgort (Caleb Prior), Naomi Watts (Evelyn Johnson), Octavia Spencer (Johanna Reyes), Zoe Kravitz (Christina), Maggie Q (Tori Wu), Bill Skarsgaard (Matthew), Jonny Weston (Edgar), Daniel Dae Kim (Jack Kang), Nadia Hilker (Nita), Ray Stevenson (Marcus Eaton), Mekhi Phifer (Max), Andy Bean (Romit), Ashley Judd (Natalie), Xander Berkeley (Phillip), Rebecca Pidgeon (Sarah)
---
Plot
With the death of Jeanine, Chicago is in chaos. Evelyn takes command and restores control, forbidding anybody from crossing the wall. She is soon challenged by Johanna who has united many of the former factions into a group that call themselves the Allegiant. Tris and Tobias dislike the fact that Evelyn is encouraging summary executions of Jeanine's collaborators. She and Tobias break Caleb out of custody and, joined by Peter and others, they break over the wall. Wandering the desolate wasteland, they eventually come to a city of great technological advance hidden behind a forcefield. They are welcomed there, finding that the people having been closely monitoring them. David, the leader of the Bureau of Genetic Welfare, takes a great interest in Tris, seeing her as the sole genetically pure person to emerge from the experiment they set up in Chicago in an effort to cleanse the human race from genetic engineering that had occurred in the past. As Tris is wooed by David, Chicago descends into open warfare. Meanwhile, Tobias makes the discovery that the Bureau are abducting children from the wasteland and erasing their memories.
---
Allegiant – referred to as The Divergent Series: Allegiant on the end but not the opening credits and all of the promotional materials – is the third film is the series adapted from Veronica Roth's trilogy of Young Adult novels. It was preceded by Divergent (2014) and Insurgent (2015). As has become a yawn-inducingly predictable cliche with every Young Adult-adapted series being made – Harry Potter, Twilight, The Hunger Games – the final book has been split into two parts for no real reason than that every other series is doing it and it allows a lucrative franchise to be dragged out and make a few more million dollars. Alas, in this case, Allegiant tanked at the box-office (earning slightly more than half what Insurgent did on its opening weekend). As a result, plans for a theatrical release of the fourth entry in the series provisionally titled Ascendant were cancelled. It was announce as a tv movie but even plans for this have dropped off.
Of course, the reason for Allegiant dogging it is simply that The Divergent Series is such a weakly constructed one. It has been construed as 'The Hunger Games Lite' but with that series' moderately sophisticated political scenario reduced to a simplistic series of black-and-white divisions. The set-up of the future world has a fundamental implausibility – it feels conceived by and pitched to people who think astrology and social media personality quizzes offer profound insights into human nature. Even among those who enjoyed Divergent, Insurgent received poor reviews with its random action and effects scenes. The studio has proceeded with Allegiant seemingly oblivious to the fact that it is a series that lacks the hardcore fanbase that the other YA films have and that even the most vaguely interested audiences who strayed into the other films have moved on after realising they were being sold an inferior piece of product.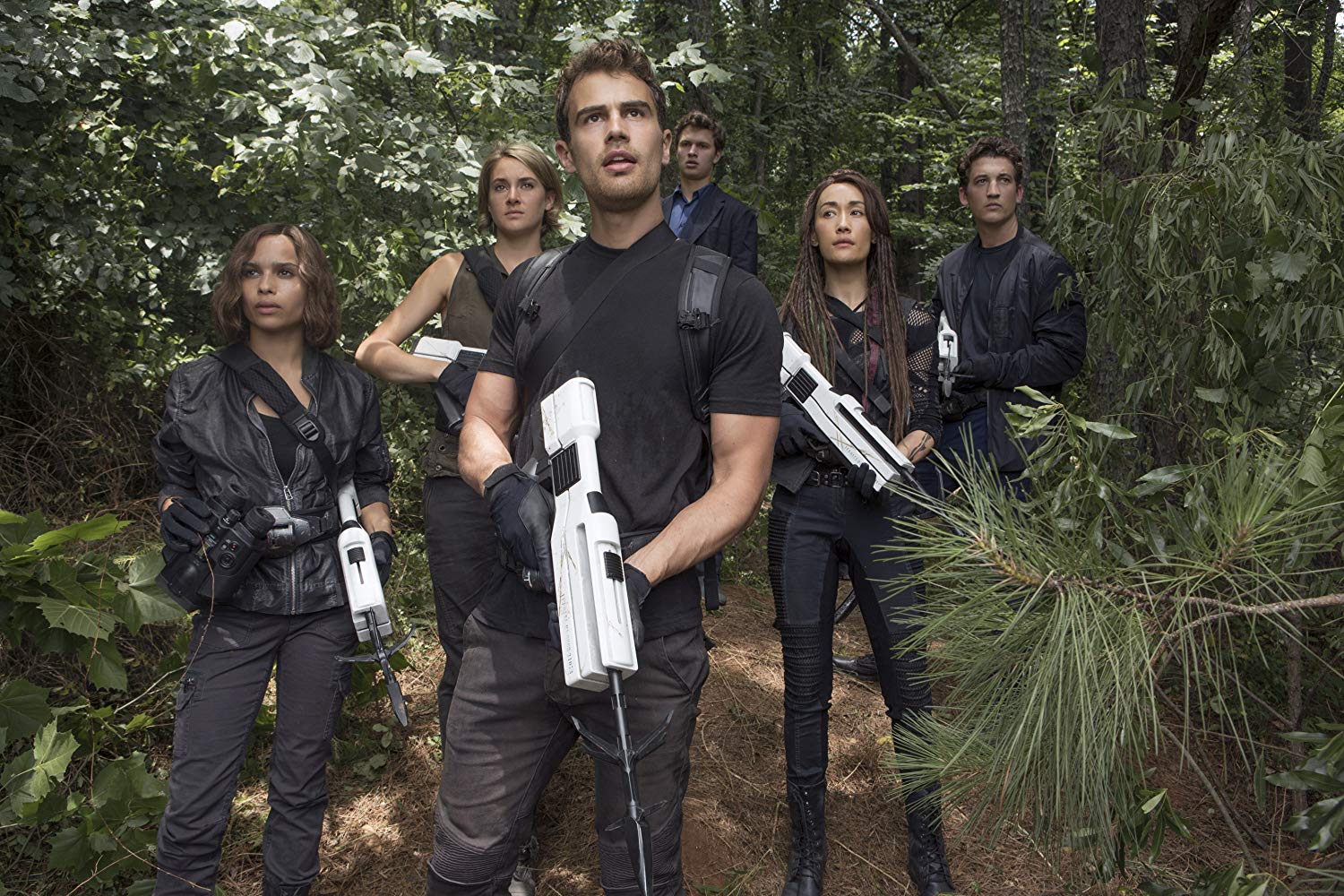 All of that said, I did enjoy Allegiant more than I did the other Divergent films. And that is for the simple reason that it abandons the dull and unimaginative dystopian scenario for the most part and actually does something interesting. It takes the action outside the city. The wastelands are an extremely prettily photographed world of orange and crimson waters, skies and desert sands quite unlike any other realm that has turned up in a post-holocaust film.
The arrival at the city (or airport as it is referred to in some parts) is the best section of the film. Here Robert Schwentke has had the design and effects team construct something that looks imaginatively futuristic – be it wonderful pieces of tech like the virtual reality monitoring systems or the mini-drones and forcefields that each of the soldiers use to go into combat to the flying machines that actually look they would be perfectly navigable.
Of course, the main problem is that the Divergent Series has such an uninteresting scenario that it feels hard to care about what is going on or why. One faction overthrows the other, another starts a revolution against the revolution, there is meant to be the big surprise the group at the airport are not the nice gleaming utopia they seem to be (maybe Tris should have clued in about the time they start talking about the Bureau of Genetic Welfare, which could not be a better-suited euphemism for an ethnic cleansing operation), while there is the introduction of a further group of people who seem to be monitoring those who have been monitoring the experiment in Chicago. (Maybe I missed a bit but I am still unclear as to why all of this necessitates that a society has to be stratified into rigidly defined personality traits).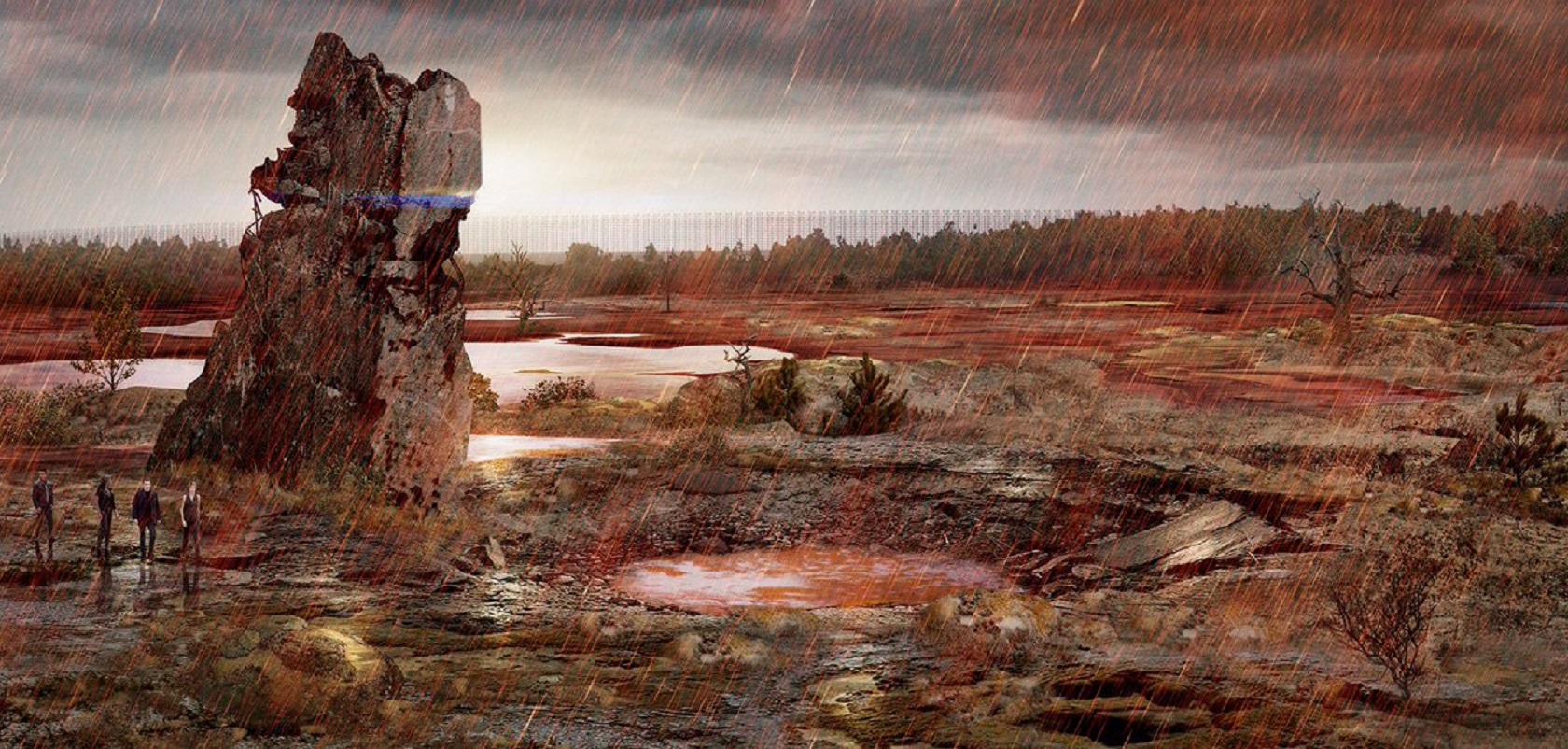 On the plus side, there are not the random and empty-headed action scenes that we had in Insurgent where it felt as though the film was being stretched out around a thinly written story. The climactic action sequence as the various parties race to stop the release of the amnesia-inducing gas even manages to be quite exciting (plus look visually impressive).
The film does make Tris into an even more absurd Young Adult Mary Sue – a character of such amazingly innate skill and (never clearly defined) ability that she is the only one in the world who is genetically pure (I'm sorry but every time I write this phrase I cannot help but think how much it makes the film resemble a Young Adult fantasy that could have been written for the Hitler Youth) and the charismatic leadership ability that can topple entire societies seemingly with the purity of her character. Like most of the heroes/heroines in Young Adult works, she seems there solely because the author has placed her in the centre of the story rather than the character having done anything to earn this. None too surprisingly, Shailene Woodley looks bored throughout much of the exercise.
---
---