---
Crew
Director – Aaron Lipstadt, Screenplay – Don Opper & James Reigle, Story – Will Reigle, Producer – Mary Ann Fisher, Photography – Tim Suhrstedt, Music – Don Preston, Visual Effects – New World Effects, Makeup Effects – John Buechler, Art Direction – K.C. Scheibel & Wayne Springfield. Production Company – Android Productions/New World Pictures.
Cast
Max 404 [Don Opper] (Max 404), Klaus Kinski (Dr Daniel), Brie Howard (Maggie), Norbert Weisser (Keller), Crofton Hardester (Mendez), Kendra Kirchner (Cassandra)
---
Plot
Three escaped convicts seek refuge on a remote space station. There they discover Dr Daniel is building illegal androids and has already constructed the android Max 404. Daniel wants to use the woman convict Maggie as a model for his new female android, while the innocent Max, who dreams of Earth, sees the group as his opportunity to leave the station.
---
Android is a witty and amusing little low-budget item that developed a minor cult when it came out. It is certainly one of the better films that managed to sneak out of Roger Corman's New World Pictures, which usually specialised in B movie exploitation product.
The film often seems like a better version of Saturn 3 (1980). The scene-stealer of the show is co-writer Don Opper (who bills himself in the credits as Max 404, the same name as his character). Opper – thin, gangly and naively awkward – conducts a series of wonderful moments pantomiming dolls dancing while affecting the appropriate male and female voices for each, or imitating positions from sex manuals and James Dean movies to learn about romance. Klaus Kinski bounds through the film in another of the wild-eyed lunatic roles he based his career on. The inventive script serves him well.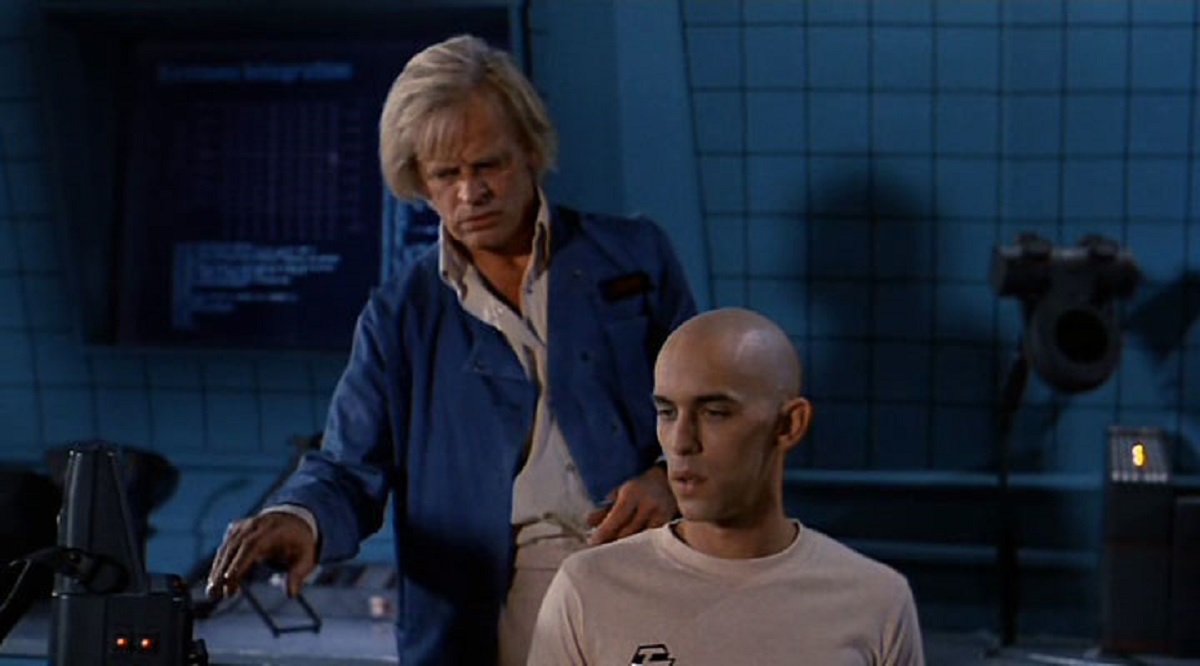 Effective use is made of the modestly well done economy sets . There are some occasionally cheesy effects – the police ship, for instance, is destroyed in an animated blob of light rather than an explosion – many of which were reused in other New World science-fiction films. The result (which one feels has been somewhat over-rated by some critics of the day) comes with considerable inventiveness.
Sadly, for the cult the film has developed, director Aaron Lipstadt and star Don Opper have gone on to do little else. Aaron Lipstadt made one other genre film – City Limits (1985) and has since disappeared into directing tv – while Don Opper became a staple of the Critters series, begun with Critters (1986).
---
Trailer here
Full film available online here:-
---