---
Crew
Director – Bob Clark, Screenplay – Bob Clark & Greg Michael, Story – Robert Grasmere, Francisca Matos & Steven Paul, Producer – Steven Paul, Photography – Stephen M. Katz, Music – Paul Zaza, Visual Effects Supervisor – Jacques Stroweis, Visual Effects – Creative Visual Arts (Supervisor – Lewis Siegel), Digital Nation, Pacific Title/Mirage, Vision Frontier & Visionart, Prosthetic Effects – Michael Burnett Productions (Design – Michael Burnett), Production Design – Francis J. Pezza. Production Company – TriStar/Steven Paul/Crystal Sky.
Cast
Gerry, Leo & Myles Fitzgerald (Sylvester/Whit), Kim Cattrall (Robin Bobbins), Peter MacNicol (Dan Bobbins), Kathleen Turner (Dr Elena Kinder), Christopher Lloyd (Dr Heep), Kyle Howard (Dickie/Icepick), Dom deLuise (Lenny), Ruby Dee (Margo)
---
Plot
At the Baby Geniuses Inc research institute, Dr Elena Kinder and her associate Dr Heep have carefully selected a group of babies with genius potential. As part of her plan, Dr Kinder has taken two genius level twins and kept one, Sylvester, in the laboratory and has adopted the other, Whit, out to her niece Robin and Robin's husband Dan who run a child research centre where Dan is trying to decipher the language that babies speak. Unknown to them, all babies are geniuses who understand and communicate a form of Universal Knowledge. Sylvester's genius potential is such that he is able to break out of the laboratory. However, when Sylvester runs into a mall, he and Whit by coincidence encounter one another in a maze and end up being swapped, which now endangers Dr Kinder's scheme.
---
The late Bob Clark was a director of great versatility. His work travelled between Sherlock Holmes pastiche – Murder by Decree (1979), anti-establishment agitprop – Turk 182 (1985), crass teen farce – Porky's (1982), screwball comedy – Loose Cannons (1989) and Rhinestone (1984), crime drama – Breaking Point (1976) and childhood nostalgia – A Christmas Story (1984). His best work remains the series of horror films that he made during the 1970s – Children Shouldn't Play with Dead Things (1972), Black Christmas/Silent Night, Evil Night (1974) and Dead of Night (1974).
Baby Geniuses and its sequel are generally regarded as Bob Clark's worst films. Baby Geniuses has clearly been pitched as a blend of Look Who's Talking (1989) and Home Alone (1990). The film spent the better part of four months between December 1998 and March 1999 being bounced around release schedules, in some cases changing from week to week. This jitteriness is something that usually spells bad omens for a film – that it is a disaster that its distributors regard as a hot potato, or occasionally that it is a work of such boundary-breaking originality that it has no easy way of being sold or pigeonholed.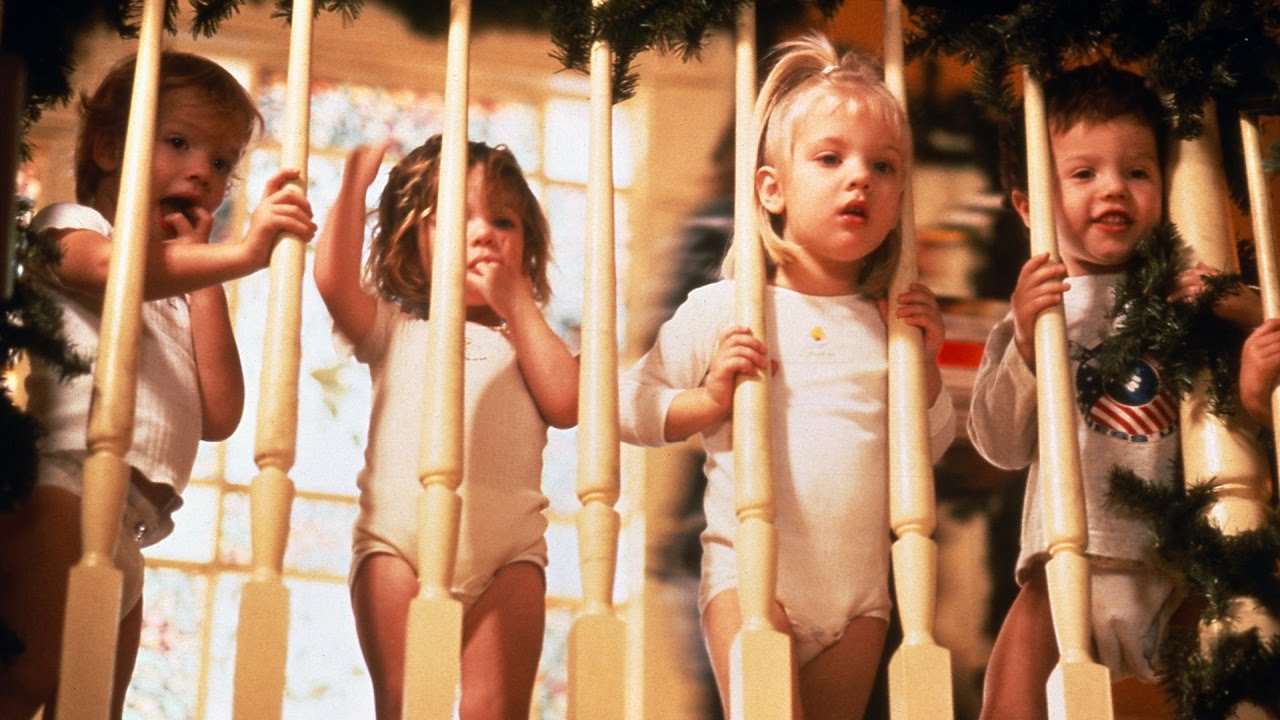 Certainly, there is an appeal to Baby Geniuses's conception – the idea of babies secretly conspiring to take over the world – but it is alas one that falls disastrously flat in delivery. Bob Clark may well have been able to array an impressive line-up of talent behind the camera – actors like Kathleen Turner, Christopher Lloyd, Kim Cattrall and Ruby Dee, even cameos from Randy Travis, not to mention Jon Voight listed as one of the executive producers, but wastes all of it – Ruby Dee and Dom de Luise are reduced to little more than cameo appearances and Christopher Lloyd's vast comic talent is stuck in the negligible role of a mad scientist's sidekick.
Despite any promise it may have held, Baby Geniuses flops resoundingly. The film's only interest in the premise of super-intelligent babies is as a springboard to allow it to play numerous cutsie gags with kids and a good many dumb jokes about bodily functions. (Indeed, the film seems so disinterested in its premise that we never learn what exactly Kathleen Turner's scheme for using baby geniuses entails). The sad truth about Baby Geniuses (as unfortunately is the case with many stories about high intelligence) is that it is a film being made by people whose own intelligences are considerably less than genius-level.
With not inconsiderable irony, the film seems to wilfully defy any notion of genius and instead heads for the lowest common denominator quotient where it is overrun by jokes about poo-poo, smelly diapers and goo-goo talk. And then there are the jokes about people being hit in the testicles – the film seems to think one Home Alone-style gag with two heavies being fooled by the kid into being hit in the crotch with a ski as they climb the stairs is so hysterical it is necessary to repeat it over twice. The babies are dubbed over with cartoon smartass voices – the same sort of way that a show like America's Funniest Home Videos (1990– ) seems to think is the height of humour to dub people making audience asides in high pitch register over the sight of accidents and mishaps.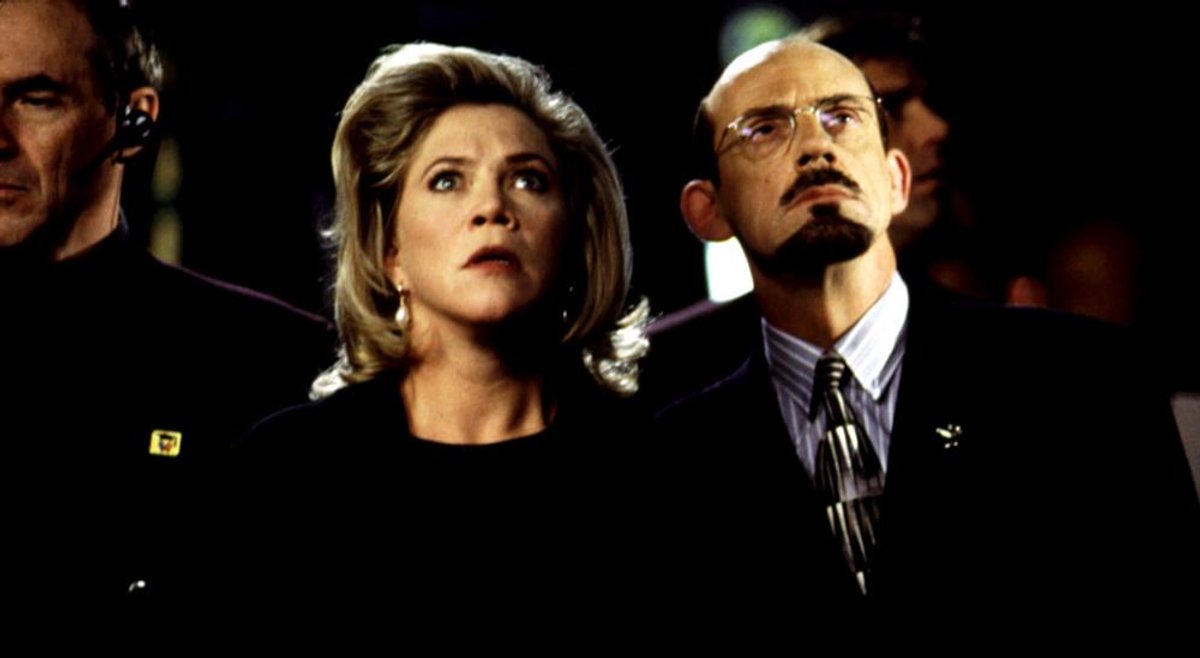 The film is irritating in its constant trying to be smartass and clever – a baby girl in a stroller regards the baby hero's invasion of her pram as a come-on. "Not exactly aromatherapy," says the juvenile hero as he climbs into a cart if smelly diapers. The final line – "If they think I'm doing the sequel for less than twenty mill, they're wrong," – gets a laugh but is pitched to a level that shows that the film fails to even take itself seriously. What people fail to realise is that smartass comments in dumb voices is humour that is only ever pitched down to an audience.
Baby Geniuses is like a less sophisticated version of an Anne Geddes calendar or one of those tv commercials that try to get a laugh out of getting babies to do adult things. The film has several montage sequences that play on this – one with the hero loose in a department store playing dress up and appearing as a pint-sized pastiche of John Travolta in Saturday Night Fever (1977), dressed in leathers, top hat and tail, dressed gangsta and so on; and a playground sequence where we see children mimicking military parade ground maneuvers. The film seems to think that we as an audience should be applauding and congratulating solely for the cuteness of what it is doing. Instead, all that emerges is a film that seems so enamoured with its own cuteness that it falls into a glib smugness.
Bob Clark later returned with a sequel Superbabies: Baby Geniuses 2 (2004). A decade later, Sean McNamara oversaw a revival of the series with the films Baby Geniuses: Baby Squad Investigators (2013), Baby Geniuses and the Treasures of Egypt (2014) and Baby Geniuses and the Space Baby (2015).
---
---