aka Tekken 2: Kazuya's Revenge
---
Crew
Director/Photography – Wych Kaos, Screenplay – Nicole Jones & Steven Paul, Producers – Steven Paul & Pimol Srivikorn, Music – Mischa Segal, Visual Effects – Boston Mediatech Private Ltd. (Supervisor – Srram S.), Creative Visual Effects & Magic Effects, Dreamcatcher (Supervisors – Liubomir Savov, Svetoslav Savov & Lazarin Kouchev), Prosthetic Makeup – Vasit Suchitta (Moo), Makeup Effects – Thanawut Bousamsai, Production Design – Ra Tcha Ta Panpayak. Production Company – Crystal Skies/SP Distribution
Cast
Kane Kosugi (K/Kazuya), Rade Sherbedgia (The Minister), Kelly Wenham (Rhonda Anders), Cary-Hiroyuki Tagawa (Heihachi Mishima), Paige Lindquist (Aura), Gary Daniels (Bryan Fury), Sahajak Boonthanakrit (The Janitor), Charlotte Kirk (Schoolgirl Assassin)
---
Plot
A man with no memory of who he is escapes pursuing armed soldiers and seeks refuge in the shantytowns outside Tekken City. He is made prisoner by The Minister who runs the area and gives the man the name K. An explosive is implanted in K's chest to force him to train as a fighter. In the arena, K demonstrates great skill. The Minister then employs K as an assassin and sends him to eliminate what he is told are bad people. However, K discovers this is not true and takes a stand against being forced to kill innocents.
---
First appearing in 1994, Tekken was an arcade videogame from the Japanese company Namco in which players compete against each other in martial arts tournaments. There have been six different Tekken game releases since then, most of these designed for the Playstation, as well as a number of spinoff games. The popularity of Tekken has also seen releases in a variety of other media, including a game card series, a manga comic-book and cds of the music from the games. On screens, there has been an hour-long two-part OVA anime Tekken: The Motion Picture (1998), a live-action film Tekken (2010) and the anime film Tekken: Blood Vengeance (2011).
Despite the 2010 live-action film being one that nobody seemed to care about – it went directly to dvd in most areas of the world – this is a sequel to it. Producer Steven Paul reunites actors Cary-Hiroyuki Tagawa and Gary Daniels from the first film but gives us a different character line-up elsewhere. (Although this makes more sense when we come to the ending here and realise that what we are watching is intended as a prequel to the first film).
The original's director Dwight H. Little has been replaced by Thai director Wych Kaos aka Kaos (and to his mother Wych Kaosayananda). Kaos had previously made the English-language Ballistic: Ecks vs Sever (2002), which proved to be an expensive flop. Outside of these, Kaos has made the Thai action films with Fah (1998), Angels (2012) and Zero Tolerance (2015), although subsequently went on to make two further genre works with the zombie film The Driver (2019) and and End of the World film Two of Us (2020).
Unfortunately in dispensing with much in the way of attachment to its predecessor or almost any of the characters from it, Tekken: A Man Called X barely resembles the first film (let alone the videogame). The original had a hero who lived in the shantytowns beyond the walls of Tekken City winning a place to compete in a televised bloodsports tournament. There is no tournament or any type of fighting competition here; we don't even get to travel inside the walls of Tekken City. The film does take place in the shantytowns where we have another story altogether in which Kane Kosugi is the cliche figure of man with great fighting skills but no memory who is trained as an assassin before rebelling against his masters.
Kaos is not a very good director. He does have the virtue of being able to set up and direct kinetic action sequences – no doubt the reason he was selected here. On the other hand, these sequences are dull and unmemorable. It should be some indication about the film when it is released with two different titles and neither seem to refer to anything that happens in the film – the most well known was Tekken: A Man Called X, which seems oblivious to the fact that the lead character in the film is called K and there is no character in the cast list with a name that starts with X, and in respect to Tekken 2: Kazuya's Revenge, while the central character K eventually finds his name is Kazuya, there is no point anywhere throughout where he could be said to be taking revenge,
The plot lacks much conviction. A perfect example is how Kane Kosugi is introduced with having no memory. A set-up like this surely mandates that he finds out who he is throughout and that this is crucial to the plot. However, while he does find out who he is, we are never told out how or why his memory was wiped in the first place. We also never find out why Cary-Hiroyuki Tagawa is manipulating events or Rade Sherbedgia is assassinating people.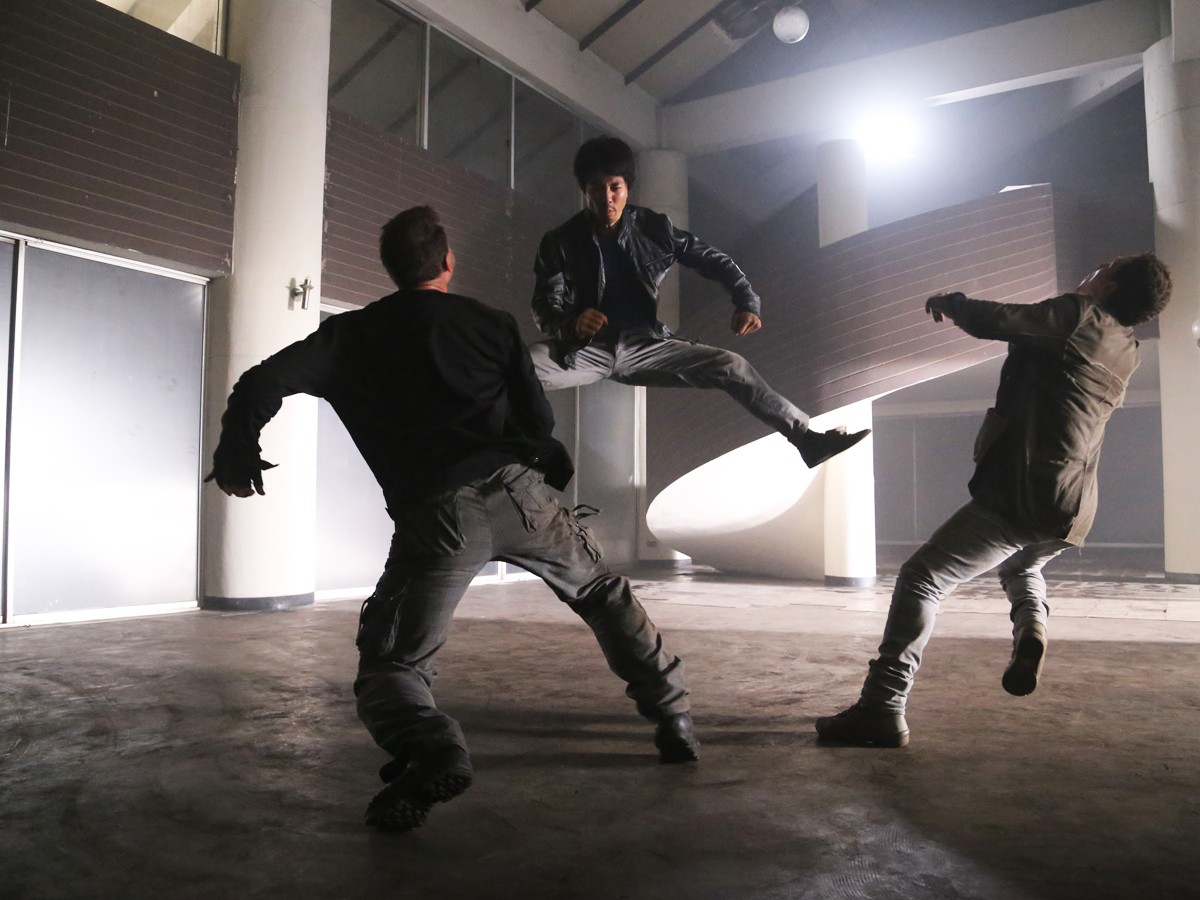 The most ridiculous plot hole is when Kane Kosuga's love interest Paige Lindquist is abducted and he must go on a quest to get her back, only for it to be revealed that she was working for the other side all along. She is killed but there is no explanation of why she was a plant in the first place.
I also have a problem in action films with the ridiculous inefficiency of a system that put heroes into brutal training regimens where they must eliminate everyone else – surely all this ends up with is not a well-trained army but a lone individual who can fight well and a lot of dead soldiers who can fight very well but maybe 0.05 percent less than the hero who beat them with some advantage, This is an idea that is perfectly suited for tournament fighting but proves utterly useless for anything resembling real world combat recruitment.
---
---