---
Crew
Director – Edward Hunt, Screenplay – Barry Pearson, Producer – Anthony Kramreither, Photography – Gilles Corbeil, Music – Paul Zaza, Special Effects – Danny White & Craig Williams, Creature & Makeup Effects – Mark Williams, Art Direction – Byron Patchett. Production Company – Brightstar Films.
Cast
Tom Breznahan (Jim Majelewski), Cyndy Preston (Janet), David Gale (Dr Anthony Farrell Blake), George Buza (Varna), Bret Pearson (Willy), Christine Kossack (Vivian), Ken McGregor (Mr Woods), Richard Gira (Mr Majelewski), Wendy Springate (Mrs Majelewski), Harry Booker (Officer Marks)
---
Plot
In Meadowvale, teenager Jim Majelewski gets in constant trouble for playing practical jokes at school. The teachers persuade his parents that he should be committed into the care of psychiatrist Anthony Blake who runs the local Psychiatric Research Institute and has a popular tv show 'Independent Thinking'. However, once in Blake's asylum, Jim rebels against the hallucination-causing techniques that Blake uses. He flees, discovering that Blake has created a giant, living brain that is hungry to devour people. In the outside world, Jim is blamed for killings caused by the brain and listed as a wanted fugitive. With even his own brainwashed parents and girlfriend turned against him, Jim tries to stop Blake's tv program going out nationwide where he realises that Blake and the brain are attempting to use it to condition the population.
---
The Brain was one of the films of minor Canadian genre director Edward Hunt, also known as Ed Hunt. Hunt's other films were the UFO/alien invasion film Starship Invasions (1977), the plague outbreak thriller Plague/M3: The Gemini Strain (1978) and the evil children slasher film Bloody Birthday (1981).
Looking back on The Brain from nearly thirty years after it was released, there seem few films designed as such a pure essence of the cheesy 1980s makeup effects-driven film. This is more than apparent from the opening scene where Susannah Hoffman is affected and starts hallucinating clawed hands and tentacles appearing out of the wall and tv set and her teddy bear bleeding before the brain smashes its way out of her mirror and grabs her with its tentacles.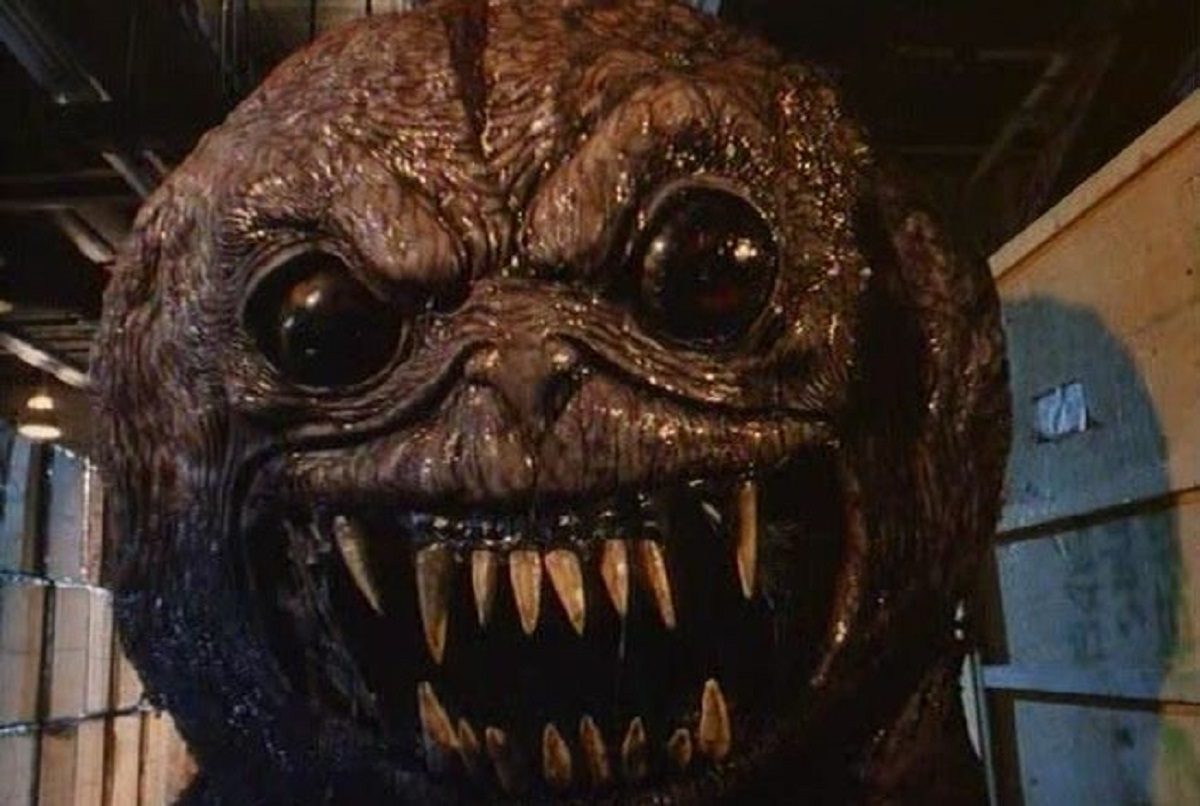 The Brain ticks all the boxes for this genre – cheesy low-budget makeup effects; the disaffected teenager and his girlfriend on the run. There's the sinister psychological institute from a bunch of films common to this era – Strange Behaviour/Dead Kids (1981), Dreamscape (1984), Bad Dreams (1988) and especially David Cronenberg films like The Brood (1979) and Scanners (1981). Indeed, The Brain feels very much like a David Cronenberg film reconceived as a low-budget makeup effects vehicle. Oh and there is David Gale, famous as the dean in Re-Animator (1985), the sole name star attached, who has been imported to play the mad psychiatrist.
The Brain is ridiculously entertaining fun in (I have to say it) a brain-unengaged way. There is the wonderful absurdity of people being pursued by a giant brain that is about the size of a small car. At one point, the brain devours assistant Christine Kossack whole and David Gale sits back and comments "That's food for thought." And in between that there are a variety of scenes with ordinary people experiencing hallucinations and/or being taken over by their tv sets and turning and attacking others. We even get a wonderfully ridiculous scene where hero Tom Breznahan is driving along the highway while hallucinating tentacles appearing out of the steering column of the car. In the climactic showdown, he knocks David Gale's head off to reveal he is a puppet controlled by the brain.
---
Trailer here
Full film available online here:-
---