---
Crew
Director – Joseph McGrath, Screenplay – Michael Pertwee, Based on the Novel by Ted Key, Producer – Walter Shenson, Photography – Harry Waxman, Music – Edwin T. Astley, Photographic Effects – Tom Howard, Art Direction – Maurice Fowler. Production Company – An Irwin Marguiles Production.
Cast
Jim Dale (Jeff Eldon), Richard Beaumont (Billy White), Angela Douglas (Janine White), Spike Milligan (Dr Harz), Dinsdale Landen (Colonel Masters)
---
Plot
Jeff Eldon, a bumbling assistant at Dr Harz's laboratory, steals some growth-enhancing powder from work with the idea of growing his roses to prize-winning size. Due to a mix-up, the formula is instead fed to Digby the dog that belongs to Billy White, the boy who lives next door to Jeff. Digby suddenly grows to some thirty feet in size. Soon Digby is the object of pursuit by authorities, crooks and circus-owners as he moves about the countryside.
---
Digby, The Biggest Dog in the World is a mildly amusing children's film. It is based on The Biggest Dog in the World (1960), a children's book by American cartoonist Ted Key, best known for the popular newspaper comic-strip Hazel (1943-69) about a bossy maid. The comic-strip was adapted into a tv series Hazel (1961-6) featuring Shirley Booth. Ted Key went onto write the scripts for several Disney films, The Million Dollar Duck (1971), Gus (1976) and The Cat from Outer Space (1978).
As such, the film is okay, although there is little for anybody who is not a child to get a handle on. Tthe humour is wet and goes on too long in that vein of idiosyncratically British juvenile slapstickery. As the scientist Spike Milligan (in what is probably the only reason for anybody over the age of ten watching) turns in a performance that provides some occasionally amusing moments – but the film will disappoint hardcore Goon Show fans in that Milligan gets scant screen time despite his top billing.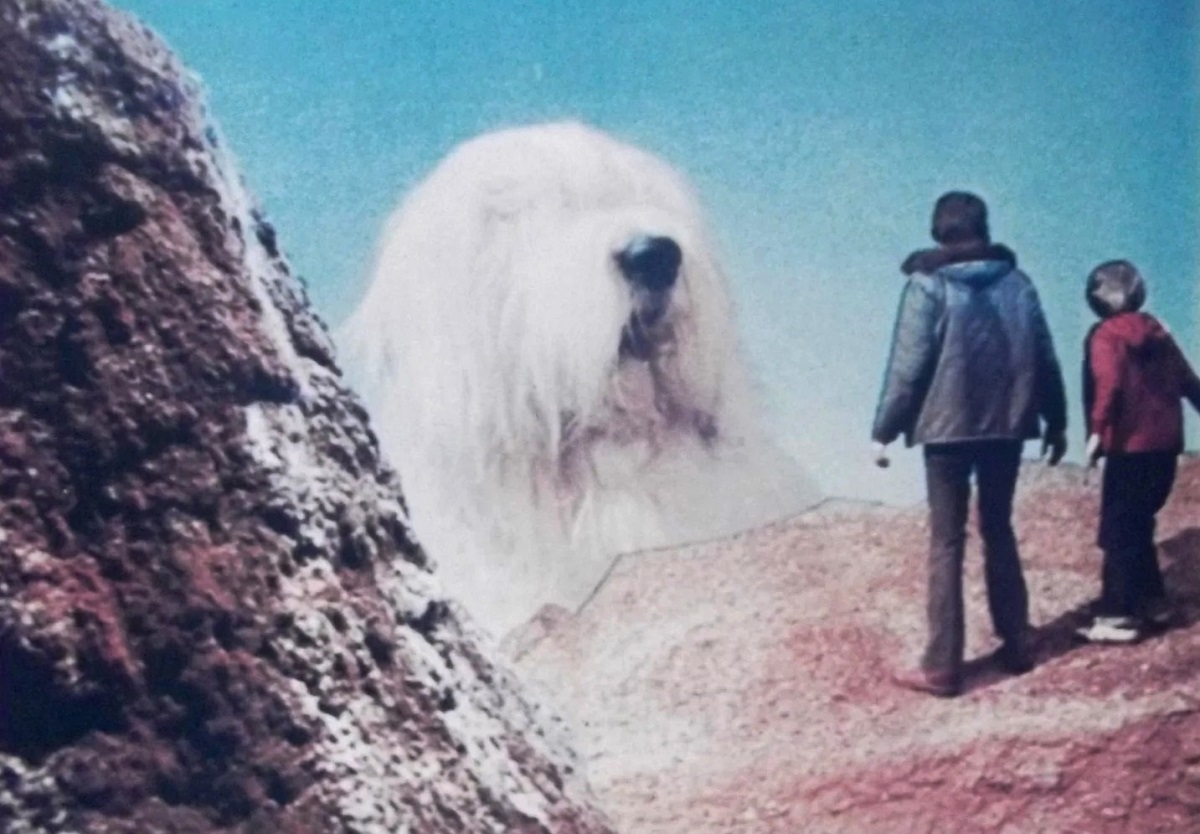 The effects work is decidedly ho-hum. At times, the film seems preposterous in the bloodless extremes it takes it takes its child orientation – people getting up and walking away from helicopter crashes and falls from trapezes completely unhurt.
Joseph McGrath was a regular British director, known elsewhere as one of the contributing directors on the James Bond spoof Casino Royale (1967) as well as the Sherlock Holmes spoof The Strange Case of the End of Civilization as We Know It (1977). Screenwriter Michael Pertwee is the brother of Jon Pertwee, the third incarnation of Doctor Who (1963-89, 2005– ).
---
---