---
Crew
Director – Julia Hart, Screenplay – Julia Hart & Jordan Horowitz, Producers – Jordan Horowitz, Mickey Liddell & Pete Shilaimon, Photography – Michael Fimognari, Music – Rob Simonsen, Visual Effects Supervisor – Chris Ledoux, Visual Effects – Crafty Apes LLC, Special Effects Supervisor – David Fletcher, Production Design – Gae Buckley. Production Company – LD Entertainment/Original Headquarters.
Cast
Gugu Mbatha-Raw (Ruth), Lorraine Toussaint (Bo), Saniyya Sidney (Lila), David Strathairn (Ellis), Christopher Denham (Bill), Hannah Kaufmann (Tired Woman)
---
Plot
For the last eight years, the US has been affected by a severe drought. Ruth is on the run. She signs into a motel but cannot hold back the powers that she has attempted to keep under control and causes an earth tremor. She flees the scene where she is offered a ride by Bill, a friendly customer she meets at a diner. However, he turns out to be a scientist who knows who she is and pleads with her to come in so he can study her. Ruth flees from him. The only refuge she has left is to return to her mother Bo on a farm outside the town of Garrison. She reunites with her now teenage daughter Lila whom she had to abandon when she fled. All of them have powers, although Bo and Lila's have more harmless abilities to cause objects to dissolve to dust and then reassemble them. Bo is fearful of the danger that Ruth's powers present to them. At the same time, Bill and a group of government agents come hunting them.
---
The Superhero Film has grown to take over movie screens ever since the advent of the MCU in 2008. It was the single biggest box-office theme for much of the late 2010s. At the same time, since 2017, Hollywood has undergone a sea change that has demanded a greater or more equal amount of time be given over to ethnic minorities, women and gay and trans representation. This has had noticeable effects, most notedly in the 2020s third wave of the MCU ditching just about every white male superhero in favour of someone who was other than that.
Amid this, there have been alternate non-comic-book takes. Fast Color is one of these, although is more of a superpowers film than it is a superhero film. It repurposes the standard elements of the superhero film towards creating a vehicle that is streamlined to push this greater representation – it is woman-directed and places African-American female characters in all the lead roles as the super-powered individuals.
As such, Fast Color strips out all the outward tropes of the superhero film – no capes, no secret identities, no super-villains and world threatening menaces. The one major trope that it retains is the one from the X-Men series and other films about people with Psychic Powers who are hunted by Secret Government Agencies. In its place, what we get is a genteel story about a woman on the run returning to reconcile with her mother and daughter.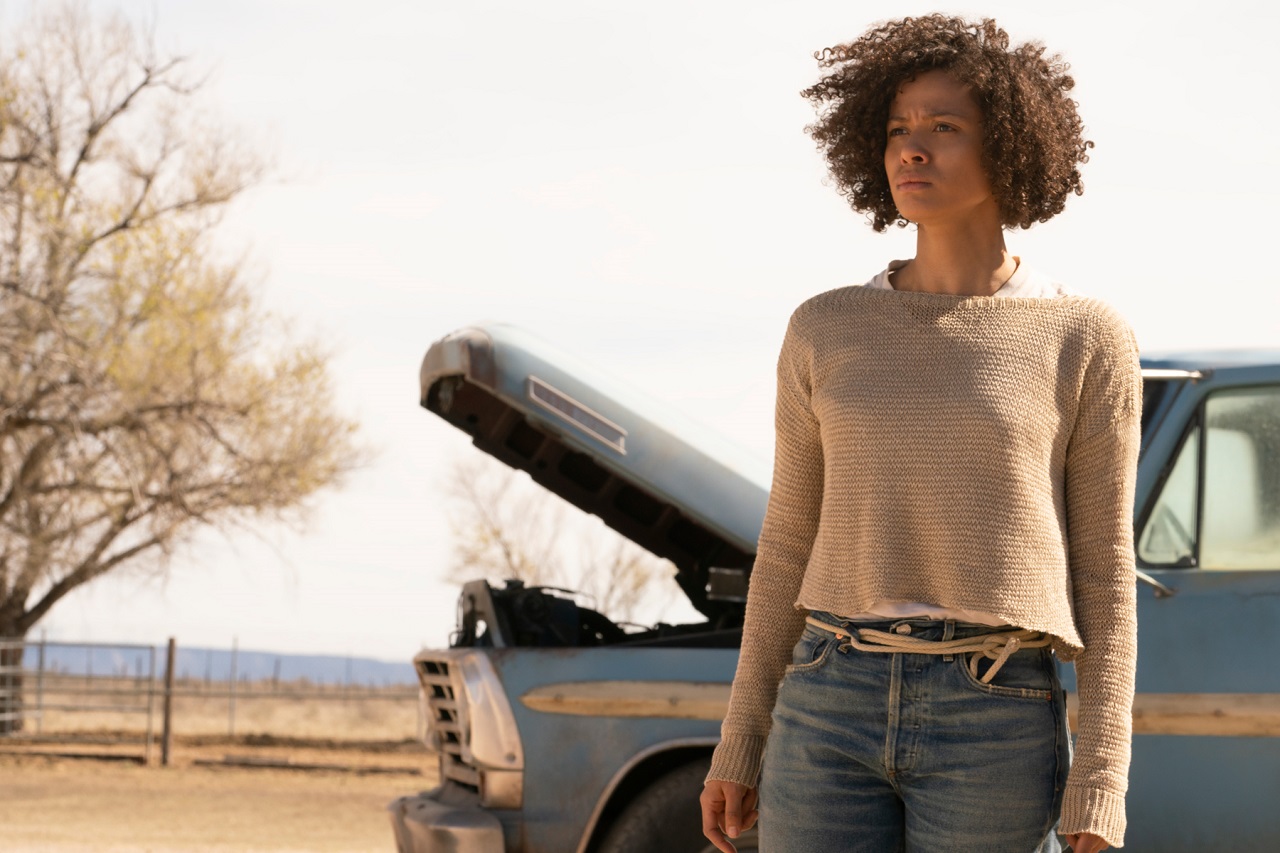 Fast Color is a film about superpowered individuals where the emphasis is far more on the human element and about families connecting than it is about seeing the superpowered battling world-threatening menaces. We do get some effective and occasionally quite magical scenes of the superpowers in operation – the first scene where we see Lorraine Toussaint smoking a cigarette, casually dissolving it to ash and then reconstituting it; the various scenes with Saniyya Sidney dissembling and reassembling objects; and where Gugu Mbatha-Raw starts to finally see the colours at the end.
On the other hand, you have to wonder what audience the film is made for. I can't honestly see the fanboys who flock to the MCU getting much into the family reconciliation drama that the film emotes much about and there is the absence of any superpowered battles to get them excited, while on the other hand you have to wonder if the audience for diverse empowerment are the ones who are going to flock to a MCU Lite film.
There's nothing really terrible here, it's an earnestly made film but I was never less than aware it was constantly nudging me emotionally. However, in the end it is not one that left me excited and overwhelmed, nor that it was doing anything to set the world on fire or redefine superhero themes in unique and new ways. Even the reconciliation with the family theme is something that comes without any real drama, confrontation or churning over wounded feelings to it. It is a modest little film that treads its middle of the road with passable affect but no more than that. Julia Hart and Jordan Horowitz were reported to be trying to launch the ideas as a tv series but in truth it lacks the substance to even make a single satisfying film.
---
Trailer here
---