---
Crew
Director – Joe Wright, Screenplay – David Farr & Seth Lochhead, Story – Seth Lochhead, Producers – Marty Adelstein, Leslie Holleran & Scott Nemes, Photography – Alwin W. Kuckler, Music – The Chemical Brothers, Visual Effects Supervisor – Brendan Taylor, Visual Effects – Mr. X, Inc., Special Effects – Die Nefzers (Supervisor – Gerd Feuchter), Production Design – Sarah Greenwood. Production Company – Holleran Company/Sechzehnte Babelsberg Film GmbH/Neunte Babelsberg Film GmbH.
Cast
Saoirse Ronan (Hanna Heller), Cate Blanchett (Marissa Wiegler), Eric Bana (Erik Heller), Jessica Barden (Sophie), Tom Hollander (Isaacs), Olivia Williams (Rachel), Jason Flemyng (Sebastian), John MacMillan (Agent Lewis), Mohammed Majd (Moroccan Hotel Owner), Sebastian Hulk (Titch), Joel Basman (Razor), Gudrun Ritter (Katrin Zadeck), Michelle Dockery (False Marissa), Aldo Maland (Miles), Vicky Krieps (Johanna Zadek)
---
Plot
Teenager Hanna Heller has grown up with her father Erik in a remote cave in Finland where they live without power. Erik is an ex-CIA agent on the run from his former taskmasters. He has educated Hanna himself and trained her how to fight. Hanna finally elects to push the button on a tracking device that will allow the CIA to locate them so that they can confront the world. Erik flees and Hanna allows herself to be captured as the CIA arrive. She is taken to a base in Morocco where she asks to speak to a Marissa Wiegler. The real Marissa sends in a double whom Hanna promptly kills and then escapes amid a furious shootout. As the CIA puts out a manhunt for her and Erik, Hanna takes refuge with a family as they cross into Spain. There she makes a friend her own age and starts to learn about many everyday things for the first time. As Marissa and her agents come on their trail, Hanna begins to discover about her true identity.
---
Hanna is the interesting case of a work that has been pitched as an intellectual action film (if such is not an oxymoron). The script from Canadian newcomer Seth Lochhead sat on the Hollywood Black List (a list of the best unproduced screenplays that is voted on by Hollywood executives each year) for several years running. The script initially attracted interest from the likes of Danny Boyle and Alfonso Cuaron, directors more known for arthouse releases than action films and thrillers. It finally ended in the hands of Joe Wright, a British director whose work elsewhere has all been arthouse and awards-friendly fare such as Pride and Prejudice (2005), Atonement (2007), The Soloist (2009), Anna Karenina (2012) and Darkest Hour (2017). While the material would in any other director's hands easily fit into mainstream action or thriller categories, Hanna is a film that almost seems to defy you to categorise it as such.
I greatly anticipated Hanna as the idea of a young teenage girl assassin – it is never specified how old Hanna is, although actress Saoirse Ronan has just turned seventeen – is a fascinatingly original premise. I was expecting something akin to a Nikita/La Femme Nikita (1990) or Hitman (2007) cast with a young girl or maybe something of the character played by Natalie Portman in Leon/The Professional (1994) given her own film. In its eventual transpiring, Hanna never quite hits the potential of this idea and becomes something more akin to The Bourne Identity (2002) with Matt Damon's central role recast with a teenage girl – certainly, the Europe-hopping plot of a spy/assassin questing for their identity has a number of similarities to The Bourne Identity.
Hanna gets its inclusion on this site because of the revelation towards the end that Hanna has been genetically tinkered to create a more efficient killer – not unakin to the lead characters in Hitman or tv's Dark Angel (2000-2) – although disappointingly little is done to pay off the big mystery that is built up regarding this. Once it is revealed who Hanna is, no more is done with the idea than that. There is also nothing done to explain why Cate Blanchett is so determined to eliminate Eric Bana, leaving the film's backstory existing in a void.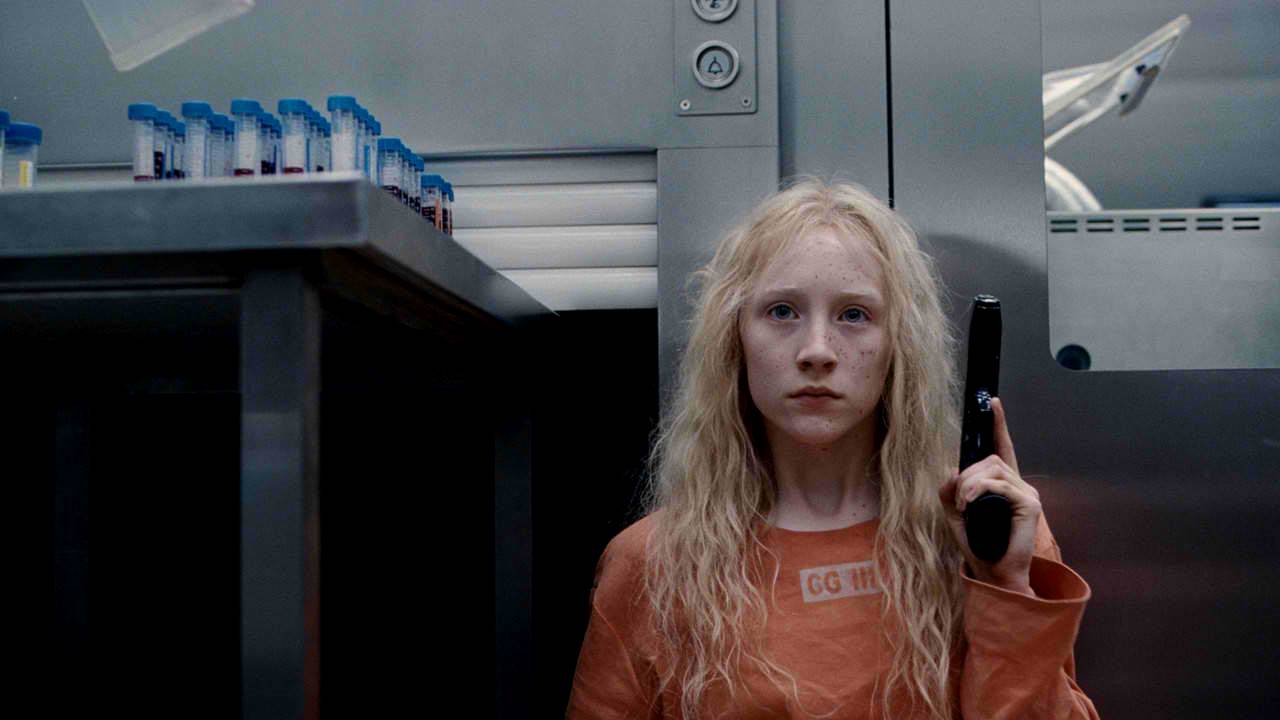 I had mixed feelings about Hanna. I liked it but felt that it was not all it could have been or promised to. Joe Wright seems uncertain with the thriller and action elements and spends too much time focused on the ordinary dramatics at the expense of these. Hanna gains its greatest life when it gets Saoirse Ronan into action. The scene where she snaps the neck of the Miranda impostor and then breaks out of the underground CIA facility comes with a kickass lethality (even though the scene's impact has been spoiled by the film's trailer).
The disappointment of the film is that Joe Wright never finds such a scene again. The nearest he comes is the scene with Saoirse Ronan fighting off various goons while running through a maze of shipping containers. You feel that the film could have done something amazing in these scenes but instead comes well short of what it could have been. In fact, Hanna is a film that you feel would ideally far more suited to someone like Luc Besson around the period that he made Nikita and Leon/The Professional, both exciting powerhouse thrillers that come contrasted with a strong human element.
Where Joe Wright does place the focus is often some of the weaker sections of the film. The scenes with Saoirse Ronan trying to adjust to normal society seem awkward. The perfect example of this is where she takes a room at the Moroccan hotel and contrives to accidentally turn on just about every electrical appliance at once, a scene that only seems clumsy and contrived. Similarly, the scenes where she briefly engages in a romance, throwing the guy to the ground when he tries to kiss her never seem to never fully hit the potential they should – it is a scene where Joe Wright seems to want to hurry past and onto other things. Things are better when it comes to the mundane characters surrounding Hanna, which include a sparklingly vivacious performance from young Jessica Barden and with Olivia Williams and Jason Flemyng contributing solid and colourful performances as the parents.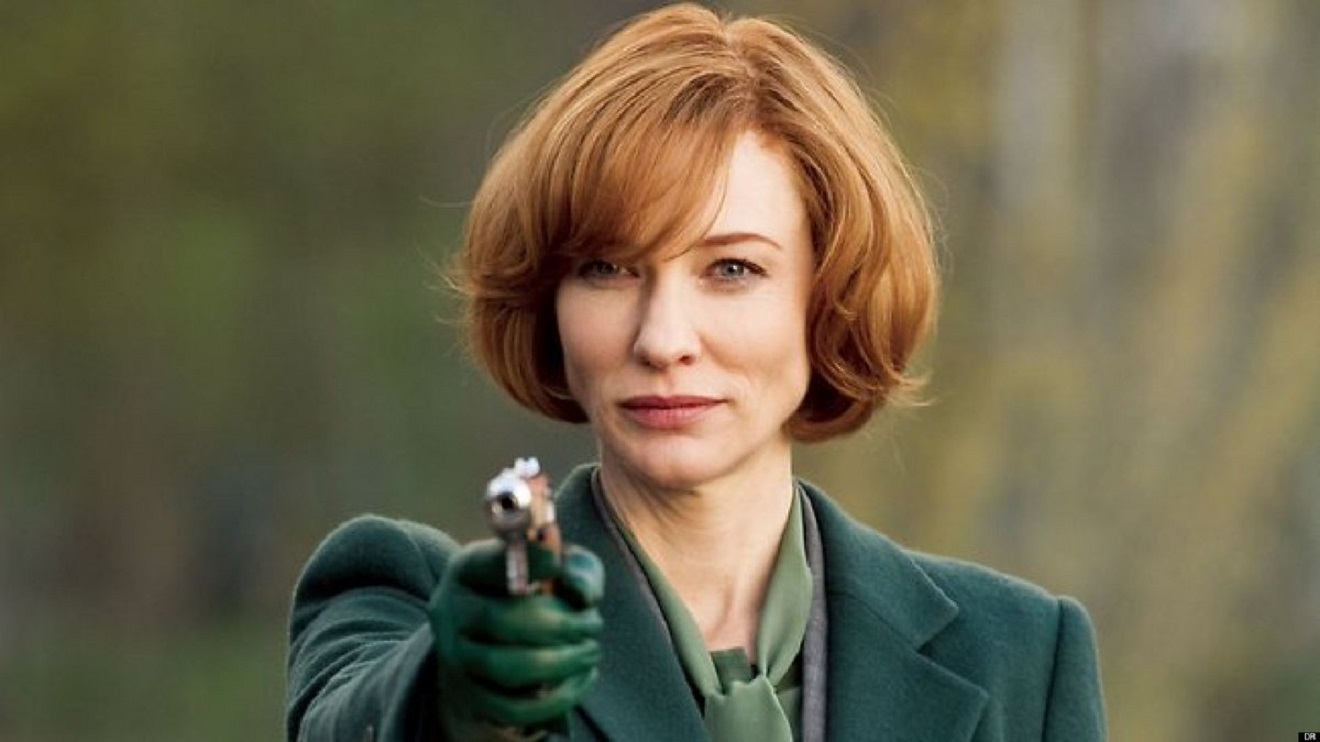 The one thing that Hanna does is to allow young Saoirse Ronan to rise to the fore. Ronan has had a number of high profile roles in recent years ever since her role in Joe Wright's Atonement, which saw her nominated for a Best Supporting Actress Academy Award, and was followed by other high-profile films such as City of Ember (2008), The Lovely Bones (2009) and The Host (2013). These have shown her as a smart and intelligent actress who easily stands at the forefront of stars under the age of twenty. With an albinoid blonde hair dye job (her eyebrows disconcerting look like pasted-on feathers), piercing blue eyes and an unidentifiable accent, she looks unique and carries the role of Hanna well.
Joe Wright casts some strong names opposite her – the talented Eric Bana and Cate Blanchett, who is proving herself one of best actresses of the 00s. Cate certainly looks the part in power suit, piranha smile and broadly affected Texan accent. On the other hand, the disappointment of the film is that it never gives Cate much more to do other than play a black-and-white villain role that holds few opportunities to open up with the immense arsenal of acting tricks she has at her disposal.
The film became the basis of a tv series Hanna (2019-21) with Esme Creed-Miles in the title role and with Mireille Enos as Marissa.
Joe Wright subsequently returned to genre material with the Peter Pan prequel Pan (2015) and the psycho-thriller The Woman in the Window (2021), as well as to produce the disturbed psychology film Swallow (2019).
British screenwriter David Farr later went on to make HHhH (2017), as well as directed The Ones Below (2015). Farr has worked in television, creating, writing and producing tv series such as The Night Manager (2016), Troy: Fall of a City (2018) and The Midwich Cuckoos (2022).
---
---