---
Crew
Director – Cary Joji Fukunaga, Screenplay – Cary Joji Fukunaga, Neal Purvis, Robert Wade & Phoebe Waller-Bridge, Story – Cary Joji Fukunaga, Neal Purvis & Robert Wade, Producers – Barbara Broccoli & Michael G. Wilson, Photography – Linus Sandgren, Music – Hans Zimmer, Visual Effects Supervisor – Charlie Noble, Visual Effects – Cinesite (Supervisor – Salvador Zalvidea), DNeg (Supervisor – Joel Green), Framestore (Supervisor – Jonathan Fawkner), Industrial Light and Magic (Supervisor – Mark Bakowski) & Lola | VFX (Supervisor – Loeng Wongsavun), Special Effects Supervisor – Chris Corbould, Prosthetic Makeup Design – Barrie Gower, Production Design – Mark Tildesley. Production Company – Albert R. Broccoli's Eon Productions Ltd.
Cast
Daniel Craig (James Bond), Lea Seydoux (Madeline Swann), Rami Malek (Lyutsifer Safin), Lashana Lynch (Nomi), Ralph Fiennes (M), Ben Whishaw (Q), Naomie Harris (Moneypenny), David Denick (Valdo Obruchev), Jeffrey Wright (Felix Leiter), Ana de Amas (Paloma), Billy Magnussen (Logan Ash), Christoph Waltz (Ernest Stavro Blofeld), Rory Kinnear (Tanner), Lisa-Dorah Sonnet (Mathilde Swann), Dali Bensallah (Primo – Cyclops), Coline Defaud (Young Mahilde)
---
Plot
James Bond and Madeline Swann are holidaying in Italy. Bond pays his respects at Vesper Lynd's grave only to walk into a Spectre trap. Believing Madeline led him there, he parts ways with her. Five years later, masked figures break into a London bioresearch laboratory and steal the bioweapon known as Heracles, before blowing the building up and abducting a scientist. Bond has quit the service and is now living in Jamaica when he is approached by both Felix Leiter on behalf of the CIA and Nomi who has inherited the role of 007 for British Secret Service, both wanting him to trace Heracles. Bond joins Felix and heads to Cuba where he discovers a plot by Blofeld, despite being held in prison in England, to release Heracles, which can be programmed to include or exclude the DNA of some people. However, this has been hijacked by Lyutsifer Safin who is intent on wiping out Spectre. Tracing the trail of Lyutsifer requires Bond to return to work for the secret service and reconnecting with Madeline.
---
With the release of No Time to Die, the James Bond film series is just short of fifty years old after starting with Dr No (1962), while the James Bond book series created by Ian Fleming is just short of sixty years old having started way back with Casino Royale (1953). In that fifty years, the series has become a box-office powerhouse turning out hit after hit and even creating its own genre and industry of imitators and parodies – see my essay on these with Spy Films.
The character of James Bond as conceived by Ian Fleming was a mix of Fleming's real-life experiences in British Naval Intelligence during World War II and all the things that Fleming enjoyed in life – gambling, smoking, fine dining, drinking, fast cars and beautiful women. Fleming lavishes sections of his books describing these things in detail. Bond caught on with readers at a time when people like Hugh Hefner were redefining masculinity away from the staid conservatism of the 1940s and saying it was okay to enjoy hedonism, be a playboy and enjoy sex. When this was added to action, spectacle and expansive locations on screens, it took off in a big way with film audiences of the 1960s.
On the other hand, No Time to Die emerges in an era where things are very different. It has felt increasingly since the late-1980s that everything that James Bond once stood for has been slowly whittled away. Licence to Kill (1989) had to include warnings that smoking depicted was bad for one's health and thereafter Bond no longer smoked. Immediately after, the Soviet Union collapsed and the next Bond film GoldenEye (1995) served as a lament for the end of the milieu that the spy film existed in. In the same film, M was replaced by a woman (Judi Dench) who called Bond a misogynist dinosaur.
By 2020, the Action Film has almost completely vanished from screens, apart from a few ongoing franchises like The Fast and the Furious and Taken series. This comes as part of the whole deemphasising of films centred around white and/or male protagonists that the industry has undergone since 2017. Films that cater to primarily male interests with car chases, fight sequences, gunplay and explosions have disappeared, while the woman as an available sex object or a prize to be won has been regarded as too sexist a role in an industry that has pivoted to now focus on roles that provide uplifting models for women. (Even the romantic comedy has disappeared during this time).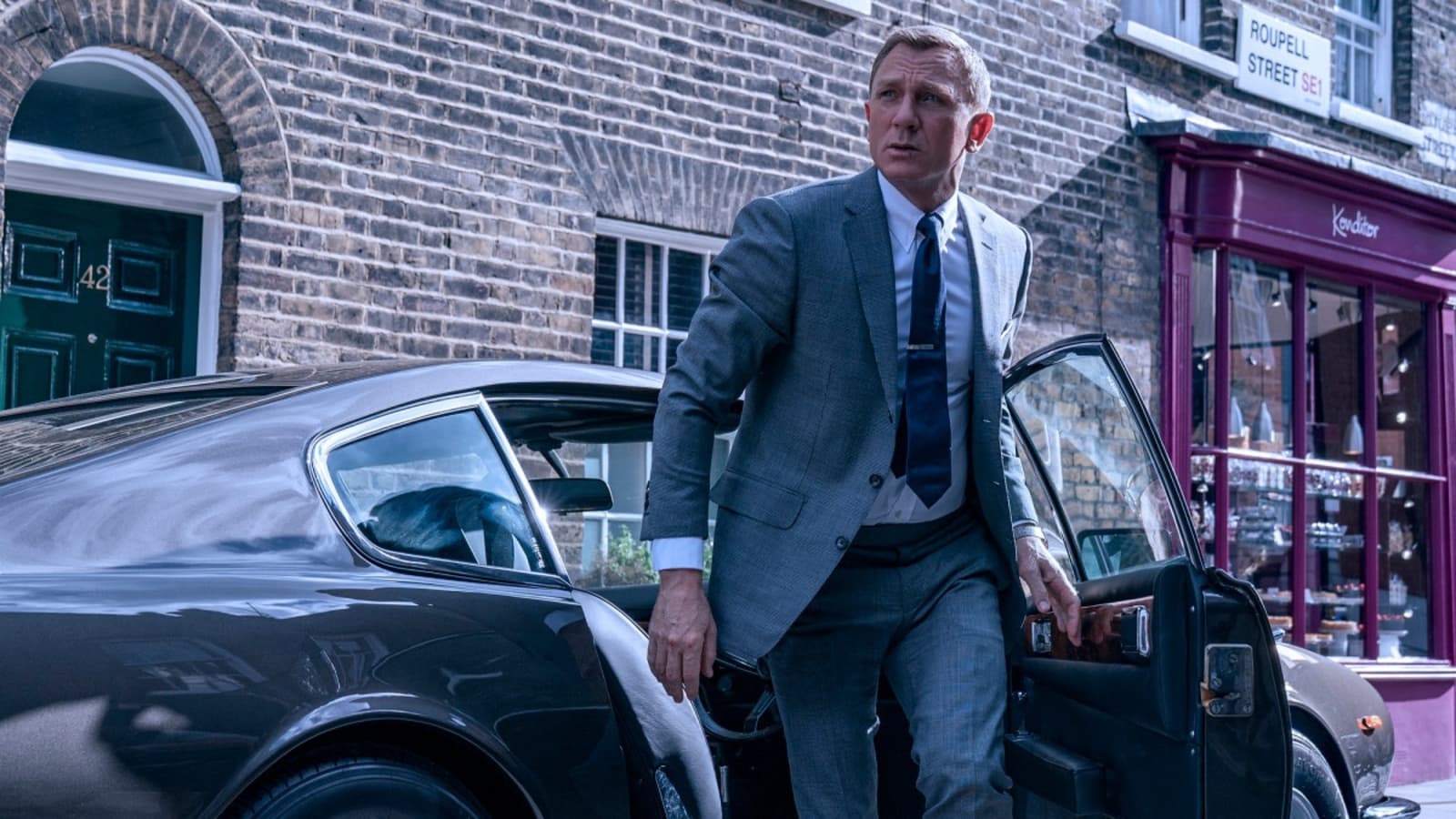 The traditional Bond girl still existed up until the most recent entry in the series Spectre (2015). The crucial difference when it comes to No Time to Die is that we get three Bond Girls – Lea Seydoux (who may be the only Bond actress aside from those cast as Miss Moneypenny to play the same role between films), Lashana Lynch and Ana de Amas. Here Bond is in a relationship with Lea Seydoux and in the other cases, while he is technically available, we get scenes where both girls take the opportunity to turn him down and say they are not interested. Lashana Lynch is the new 007 and there is ongoing scenes throughout where she and Bond strike up a rivalry and she proves she is as perfectly capable as he is, before this settles in to an acknowledged respect of equals on his part. We also get the suggestion here that Q is gay (the role is played by gay actor Ben Whishaw) – when he is interrupted in his plans for dinner, he has a line about expecting a 'him'.
Daniel Craig is the most animated and expressive he has ever been as Bond where we actually get to see him smile and play with kids as opposed to the monosyllabic ice cold killer he began as back in Casino Royale (2006) and has been played as in every film since. Here we see him happily settled down and he even has a speech expressing his regrets at breaking up with Lea Seydoux. We have never seen Bond as settled down since he got married in On Her Majesty's Secret Service (1969). By the end of this film where Bond turns into a doting dad, it seems almost like the fatal gutting of the character's essence that happened when the vampire went from the animal rawness of Christopher Lee in the Hammer Dracula films to Robert Pattinson preaching chastity and marriage and ending up glorifying at fatherhood in the Twilight series.
With Daniel Craig's announcement that he was retiring from the role of Bond, there was the usual flurry of internet speculation about who would take over the tuxedo. One of the persistent rumours was that Craig was going to hand the role of 007 over to an African-American woman, something bolstered when clips of Lashana Lynch started to appear. This caused all manner of ripples before Barbara Broccoli made the conclusive statement that the role of Bond would always be played by a male. The point that should be made is that in Woke Hollywood, the idea of Bond replaced by a Black woman is something that sounded like it could easily be true. There was also the persistent push for Daniel Craig to be replaced by Idris Elba, something that Elba has publicly declined.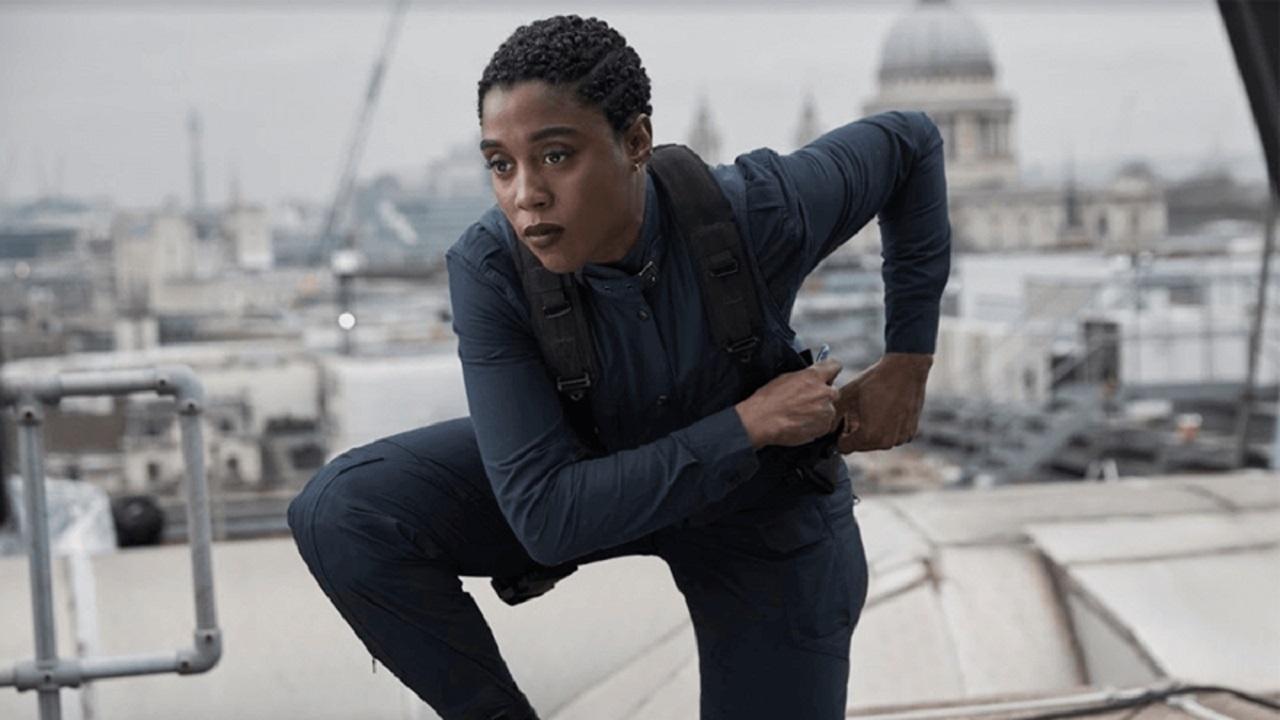 In all of this it feels like the James Bond series is struggling to cling on to what the franchise used to be as piece by piece is whittled away – key aspects of the character like smoking have gone; Bond's Cold War milieu has disappeared; and now Bond has been stripped of his playboy status; while the end of the film transforms him into a happily settled down dad. Not to mention the inroads enjoyed by African characters – we have a Black Felix Leiter, a new Black 007 and an Afro-British Miss Moneypenny (who is no longer credited as a 'miss' on the end credits, simply Moneypenny). This comes at diametric contrast to Ian Fleming who was plain and simple a racist – I recently reread Live and Let Die (1954) and was taken aback by Fleming's descriptions of the residents of Harlem clubs as akin to savage animals and the use of the N word to refer to Mr Big.
The question that should really be asked is – does James Bond have any kind of relevance in the 2020s? Almost certainly, films will continue to be made but the question is whether what remains after so much has been chipped away from the character will resemble anything that Ian Fleming originally created or Sean Connery, Roger Moore et al incarnated on the screen. It feels like now would be a good time to retire the Bond series.
I have never been a big fan of the Daniel Craig James Bond films. The sole exception was his first film Casino Royale that did great things in revitalising the series and giving it fresh new directions. This was all but forgotten by the next film, the eminently forgettable Quantum of Solace (2008). The subsequent Skyfall (2012) lifted prospects somewhat with its homages to classic Bond and some decent action scenes but the nadir of the Craig Bonds was Spectre with its totally off-tone reintroduction of Blofeld and Spectre into an absurdly interwound shared past. With the exception of Mads Mikkelsen in Casino Royale, the Craig Bonds have produced singularly unmemorable villains. The action scenes in these are competent but the series seems to be coasting along, a shadow of what it used to be.
It is also notable that it has taken Daniel Craig fifteen years to produce five James Bond films – Sean Connery produced the same number in five years, Roger Moore his first five in a slightly longer period of eight years. While Craig was 38 when he appeared in Casino Royale, the longer release schedule means that he is now 53 – the age that Sean Connery was when he made his return as the aging Bond after a twelve year absence in Never Say Never Again (1983).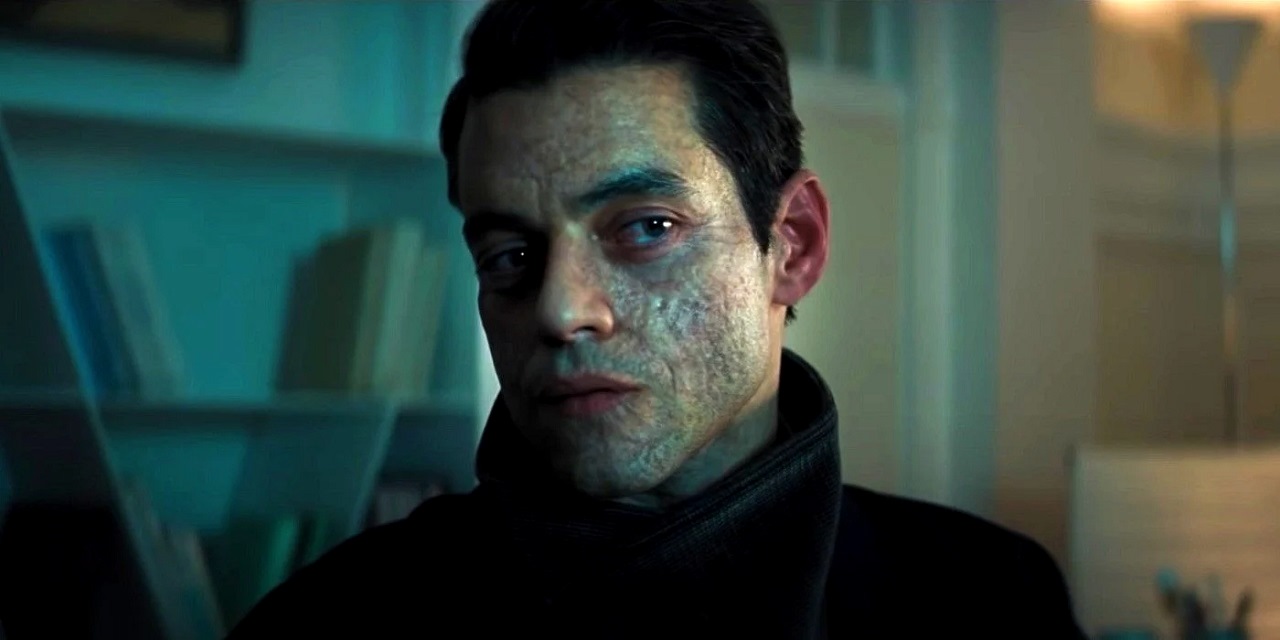 The new director to the franchise is Cary Joji Fukunaga, the first time the series has had an American director. Futunaga, who is from Japanese-American parentage, has previously made works like Sin Nombre (2009), Jane Eyre (2011) and Beasts of No Nation (2015), although the work that elevated his profile was as director of the first season of tv's True Detective (2014- ), which gained a cult audience. Fukunaga was also originally announced as the director of the remake of It (2017) but departed over the usual creative differences, retaining a screenwriting credit. This also marks the first occasion when a Bond director has also worked as the co-writer of the film.
Cary Joji Fukunaga creates an okay Bond film. There are some decent action sequences in the Italian village in the opening scene; the shootout around the club in Cuba (where Ana de Armas steals the day with some incredibly lithe moves); and around Rami Malek's base at the climax but nothing that particularly stands out as a classic sequence. The pace of the film is much slower than usual for a Bond film. There are some cute gadgets – an EMP pulse watch and in particular the magnetic clips that allow the terrorists to dive down an elevator shaft and halt their descent, as well as the central science-fictional McGuffin of a weapon that kills everybody else other than those it is DNA-coded against. Rami Malek makes a fairly forgettable super-villain – all mad glares and silky soft-spoke voice in an unidentifiable accent. It's all watchable, nothing terrible but nothing much to get more than only moderately excited about.
My major issue is that the script they go with has to keep the ridiculous continuity convolutions that were introduced in Spectre, the worst Bond film since the 1980s, and keep holdovers like Lea Seydoux's Madeline and in particular Christoph Waltz's Blofeld and Spectre. I am not sure if it was trying to make the best out of a dog's breakfast of continuity after the series painted itself into a corner – No Time to Die does retain two of the same screenwriters from Spectre – or it is just said scriptwriters following their own agenda refusing to consider how much dislike their changes were received.
The other Bond films are:– Dr No (1962), From Russia with Love (non-genre, 1963), Goldfinger (1964), Thunderball (1965), You Only Live Twice (1967), On Her Majesty's Secret Service (1969), Diamonds Are Forever (1971), Live and Let Die (1973), The Man with the Golden Gun (1974), The Spy Who Loved Me (1977), Moonraker (1979), For Your Eyes Only (non-genre, 1981), Octopussy (1983), A View to a Kill (1985), The Living Daylights (non-genre, 1987), License to Kill (non-genre, 1989), GoldenEye (1995), Tomorrow Never Dies (1997), The World is Not Enough (1999), Die Another Day (2002), Casino Royale (non-genre, 2006), Quantum of Solace (non-genre, 2008), Skyfall (non-genre, 2012) and Spectre (2015). Casino Royale (1967) and Never Say Never Again (1983) are non-series Bond films. Everything or Nothing (2012) is a documentary about the Bond series.
---
Trailer here
---