---
Crew
Director – Peter Hunt, Screenplay – Christopher Adcock, Christopher Blue & Marnie Page, Story – Christopher Blue, Producer – Jack Schwartzmann, Photography – John Coquillon, Music – Arthur P. Rubinstein, Visual Effects Supervisor – Roy Field, Special Effects – David Harris, Production Design – Harry Lange. Production Company – Taliafilm II.
Cast
Sydney Penny (Robin), Ricky Paull Goldin (Robert 'Dirt' McAlphen), Roxie Marcel (Tavvy), Keenan Wynn (Grandpa), Dennis Halohan (Aric), Patricia Brookson (CeeGee McAlphen)
---
Plot
Robin and Tavvy are two children from a humanoid alien people who have established a base on The Moon. They decide that they don't like merely watching Earth at a distance and maintaining the cultural quarantine that their people insist on. And so they run away to Earth with their three-limbed pet. Landing in rural Wyoming, they are befriended by a teenage cowboy Robert 'Dirt' McAlphen and his grandfather.
---
Hyper Sapien: People from Another Star was one of a host of copycat films that came out during the 1980s seeking to capitalise on the success of E.T. – The Extra-Terrestrial (1982). It is a depressingly derivative work is an incredibly dull copy of E.T. in all ways.
Hyper Sapien was produced by Jack Schwartzmann and his wife actress Talia Shire, who form the Taliafilm production company and had just made the rogue James Bond film Never Say Never Again (1983). Staying with the Bond series, Schwartzmann employed former Bond series editor Peter Hunt. Hunt had briefly turned director on the Bond series for On Her Majesty's Secret Service (1969) and delivered some of the most exciting action sequences ever to grace a Bond film. Throughout the 1970s, Hunt directed adventure films such as Shout at the Devil (1976) and Wild Geese II (1985) and the part-animated Gulliver's Travels (1977), but for this E.T. cash-in, it is as though he went to sleep at the wheel.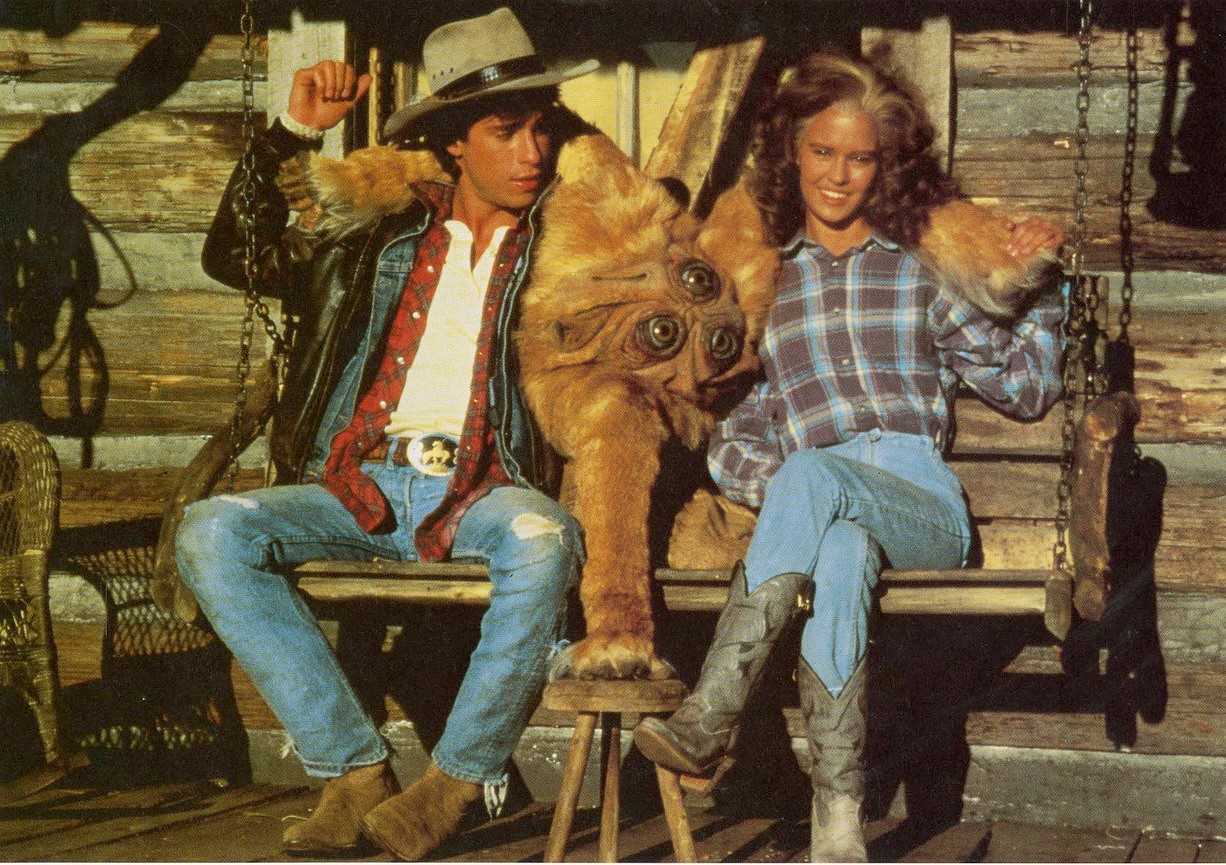 Hyper Sapien is dull, dreary and deficient in almost every area. There are numerous poor back projection effects. For the three-limbed Triad pet, the effects people have been so lazy that during the godawfully dopey race behind the motorbike, the Triad has simply been double-exposed. The film also manages to show the children walking about in the vacuum of the moon's surface. At no point does it manage to explain how they get down to Earth from the Moon without the aid of a spaceship.
Lead alien kid Sydney Penny seems reticent, while Ricky Paull Goldin is okay as the teen cowboy. Keenan Wynn, the only recognisable name present, goes through his grizzled old-timer routine but died shortly before the film was released.
---
---