---
USA. 1986.
Crew
Director/Screenplay – Tim Kincaid, Producer – Cynthia DePaula, Photography – Arthur D. Marks, Music Supervisors – Don Great & Tom Milano, Makeup Effects – Ed French, Art Direction – Marina Zurkow. Production Company – Taryn Productions Inc.
Cast
Teresa Farley (Dr Gamble Pace), Lance Newman (Detective Dale Andriotti), Frances Raines (Karinsa Marshall), Amy Brentano (Gail), Leeanne Baker (Kathleen), Natalie O'Connell (Donna), Adriane Lee (Alec), Ed French (Dr Ira Markum), Matt Miller (Ted Moore), Mae Cedar (Mrs Moore), Mark Logan (Brett), Derek DuPont (Jeoffrey)
---
Plot
At Manhattan General Hospital, doctor Gamble Pace and detective Dale Andriotti puzzle over a series of rapes wherein all the woman have been left with acid burns and a strange unidentified substance inside their wombs. All the women are also virgins. As more victims turn up, Pace and Andriotti realise they are dealing with an alien creature that lurks in the old abandoned subway tunnels and that it needs human virgins in order to breed.
---
Tim Kincaid was one of the first genre directors to work in the newly arrived arena of the direct-to-video film during the 1980s. Kincaid was also possibly the very worst director at work during this period and his films can be fairly compared to those of Edward D. Wood Jr in terms of quality. Around this time, Kincaid also made the infamously bad Mutant Hunt (1986) (which was actually shot back-to-back with Breeders), Robot Holocaust (1987), as well as produced the dire Necropolis (1987). All four films were released by Charles Band's Empire Productions. Kincaid has since retired from the science-fiction/horror genre and now directs gay porn films, most notably the ongoing Joe Gage Sex Files series.
Breeders is a terrible film in all regards. What is perhaps the worst part about Tim Kincaid's films is his utter dreariness of directorial style. Kincaid has no sense of dramatic staging when it comes to action or drama – his films look like they are cast with amateurs and are shot in cheap apartments where Kincaid simply sits his camera at a discreet distance and shoots, rarely ever bothering to move it about or cut the action up. Breeders, while an awful film, is at least marginally better than Mutant Hunt. In places, Breeders could even be considered amusing.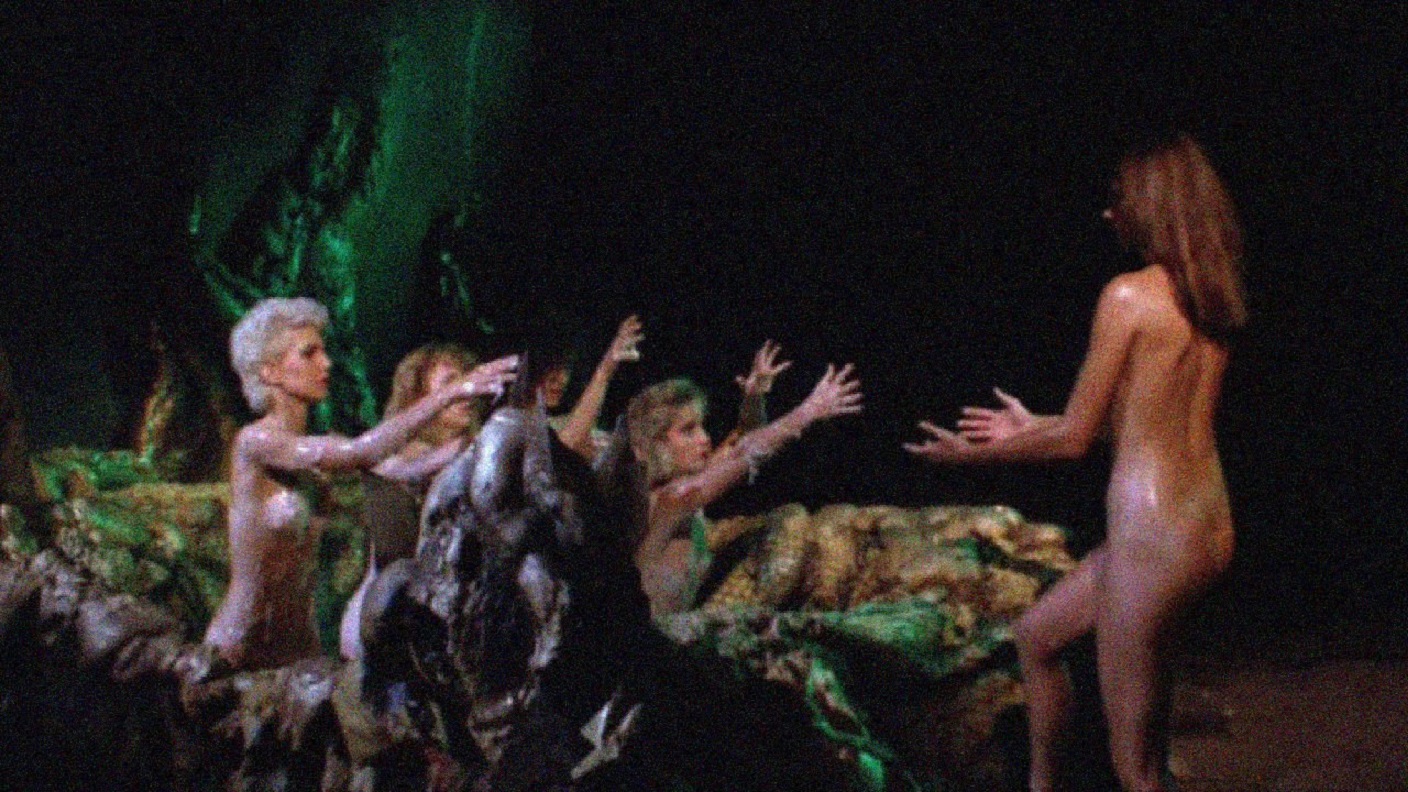 Breeders is not unlike one of Fred Olen Ray or David DeCoteau's bimbo/Scream Queens films from the same era, albeit even more cheaply made. You could almost imagine Breeders as a 1950s science-fiction film like I Married a Monster from Outer Space (1958) remade as a Scream Queen film and with all the inherent sexuality brought out of the closet. There is an amusing scene early in the show that perfectly taps into the cheesiness of the 1980s bimbo B movie – a ten minute scene with a model (Natalie O'Connell) conducting a gratuitous nude aerobics workout, which Kincaid films in loving detail, before a guy turns up and does a gory meltdown, with his entire body tearing open to reveal a tentacled alien creature and the last we see of the woman is her being dragged away as the tentacles tear her towel off. A few minutes later, we have an entirely superfluous shower sequence with nurse Leeanne Baker. Breeders is largely set around these gratuitous nude attack scenes, with the plot only ever, in typical Tim Kincaid fashion, lethargically returning to the main investigation.
Breeders is a ludicrous film. It is impossible, for instance, to believe a group of bimbos who one moment are snorting coke and the next talking about preserving their virginity for marriage. The most laughable/bizarre sequence is the climax, which features a venture down into the subway tunnels where the virgins are found bathing nude, languorously writhing in what looks like a giant jacuzzi filled with sperm; an alien monster that is one of the most absurd creations ever constructed – with a vertical jaw and one huge bulbous eye on one side, a normal-sized eye on the other; and the makeup effects man Ed French playing a doctor who melts down into an bug alien, before hero Lance Newman sets him alight with a can of petrol that he conveniently happens to find lying about.
Breeders (1997) was a subsequent remake.
---