(Saibogujiman Kwenchana)
---
Crew
Director – Park Chan-wook, Screenplay – Chung Seo-kyung & Park Chan-wook, Producers – Lee Chun-young, Photography – Chung Chung-hoon, Music – Cho Young-uk, Visual Effects Supervisor – Lee Zeon-hyoung, Visual Effects – EON Digital Films, Makeup – Kim Hyun-jung, Production Design – Ryu Seong-hie. Production Company – Moho Films.
Cast
Su-jeong Lim (Cha Young-goon), Rain (Park Il-soon), Hie-jin Choi (Dr Choi Seul-ki), Dal-su Oh (Shin Duk-cheon), Young-nyeo Lee (Young-goon's Mother)
---
Plot
After electrocuting herself in the manufacturing plant where she works, Young-goon is committed to a psychiatric institution. Young-goon believes that she is a cyborg. To this extent, she has stopped eating and claims she is waiting for her batteries to recharge. As the staff of the hospital try various methods to make her eat again, Young-goon is befriended by a fellow patient Il-soon who all the other patients accuse of stealing intangible things from them. An unlikely relationship grows between the two.
---
South Korea's Park Chan-wook exploded out to world attention with the revenge film Oldboy (2003) that amazed everybody with its boundary-pushing ultra-violence and disturbing twists. Park had made other films before that, most notably Joint Security Area (2000) but the international hit of Oldboy, which was his fifth film, secured his reputation. Park has made a number of other films since, most of which have ended up in genre territory, including an episode of the Asian horror anthology Three … Extremes (2004), the vampire film Thirst (2009) and the English-language Stoker (2013), a psycho-thriller about a sinister uncle, as well as produced the science-fiction film Snowpiercer (2013).
Aside from his segment of Three … Extremes, I'm a Cyborg, But That's OK was the film that Park Chan-wook chose to make straight after Oldboy. Almost everybody who went to see I'm a Cyborg exited scratching their heads, having gone in expecting something more in the vein of Oldboy that brutalised all good taste and instead were greeted with a wackily light piece of candyfloss. Imagine if, for example, Tobe Hooper had just made The Texas Chain Saw Massacre (1974) and then for his next film chose to make Scott Pilgrim vs. the World (2010) – that's the kind of confusion that most people ended up experiencing going to see I'm a Cyborg, But That's OK off the back of Oldboy.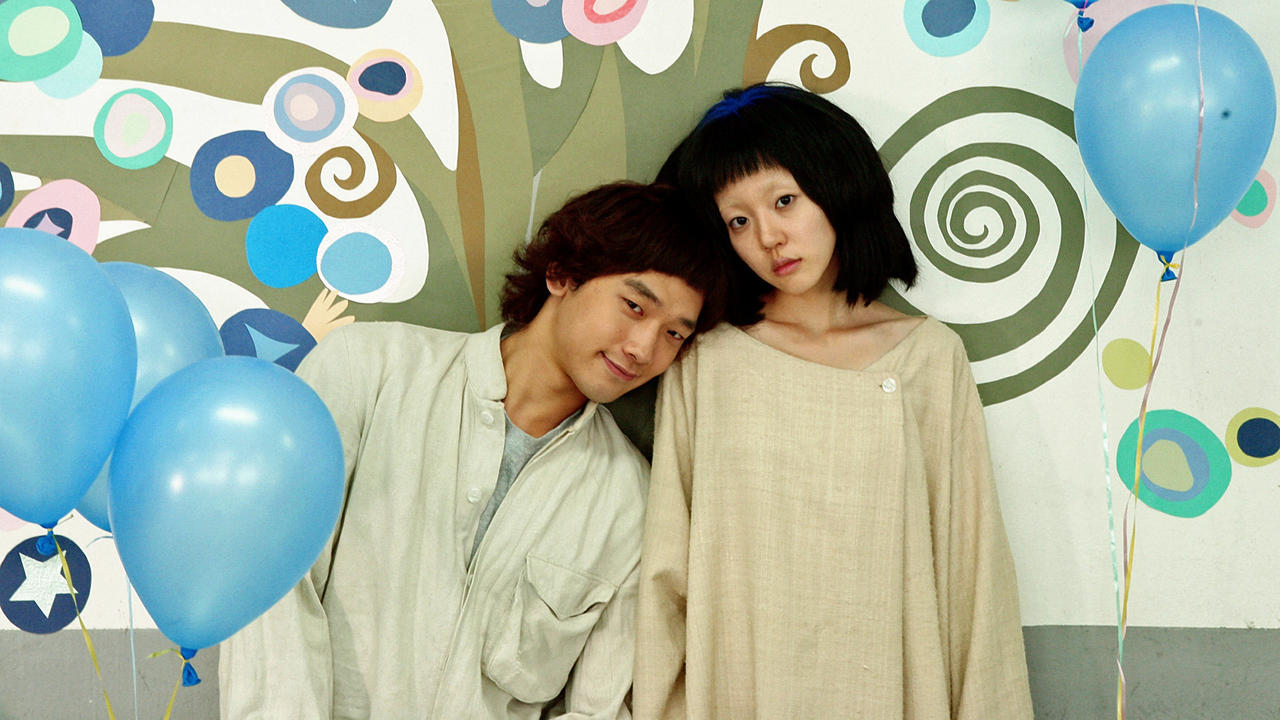 There is also a double confusion that would have been experienced by anybody who went to see I'm a Cyborg, But That's OK based on the title. With such a title, you would have a more than reasonable expectation that you might be sitting down to watch a science-fiction film. Instead, what we end up seeing is a frothy absurdist romantic comedy about patients in a psychiatric institution. There is no real science-fiction content to it – merely a girl who believes that she is a cyborg (and technically, what we have would make her closer to an android than a cyborg).
The nearest equivalent you might imagine would be Man Facing Southeast (1986) or its uncredited remake K-PAX (2001), which concerned a man in a psychiatric institution who claimed to be an alien visitor where both films sat on a line of ambiguity as to whether he was making genuine claims or was a deluded lunatic. Imagine Man Facing Southeast/K-PAX but without the level of ambiguity – or at least only a very mild ambiguity – concerning patient Su-jeong Lim and her claims to be a cyborg. And where everything has been played as a comedy. In tone, I'm a Cyborg, But That's OK resembles something akin to William Peter Blatty's The Ninth Configuration/Twinkle, Twinkle Killer Kane (1979) crossbred with the madcap comic-book visuals of a Scott Pilgrim.
Park Chan-wook delights in a playfulness, something that is evident from the opening credits where the hangul (Korean script) for the cast and crew comes written on things like circuits, time cards at the factory, the sides of computer monitors, even the piece of tape that Su-jeong Lim wraps around her wrist to stem the bleeding. The film becomes all the more eccentric for Park Chan-wook's frequent deadpan visuals – surreal cutaways to images of Su-jeong Lim with a clockwork mouth or Park showing an x-ray transparency of her body as she finally digests the food and we see it passing through her mechanical parts.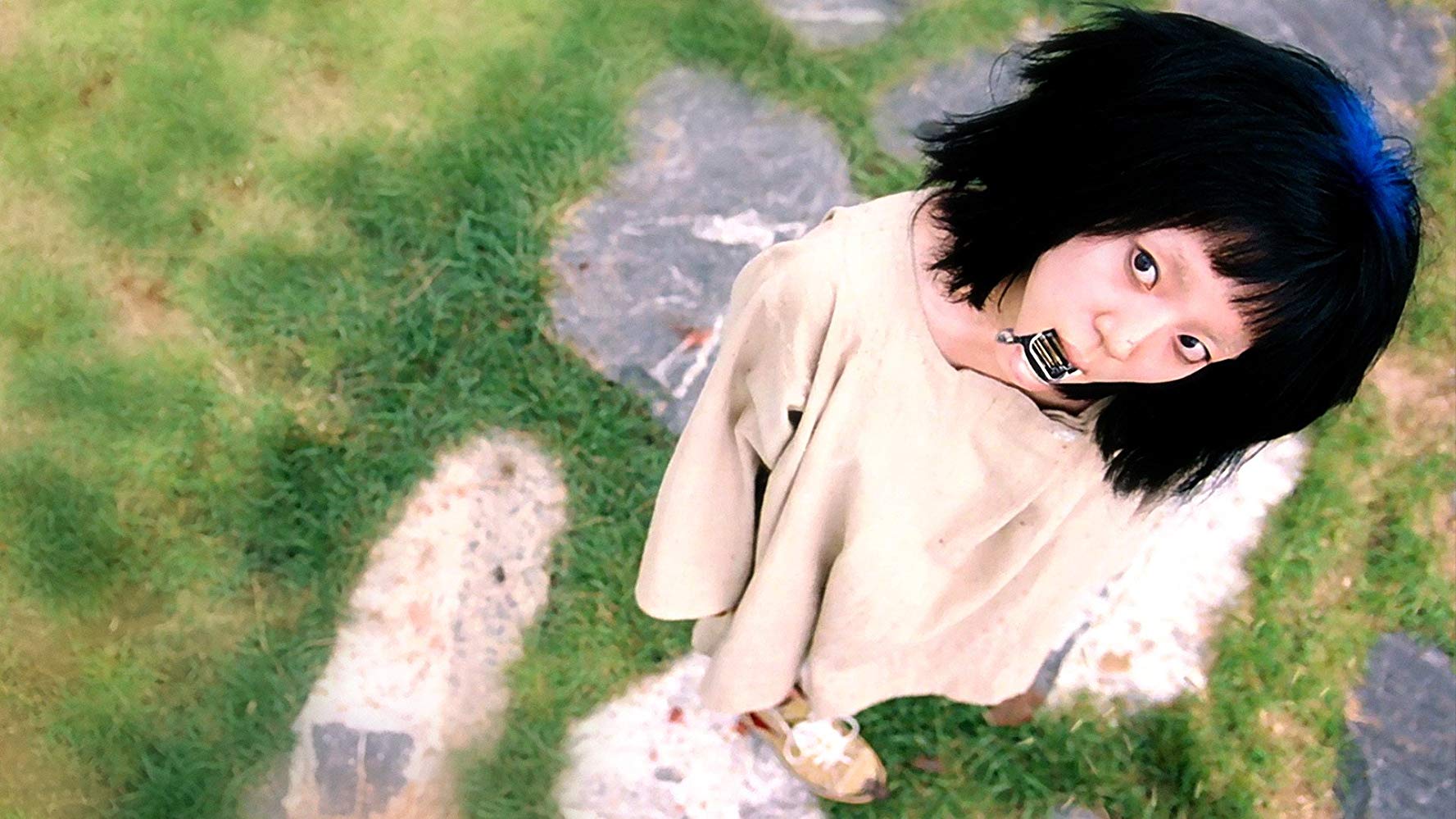 Scenes are punctuated by surreal fantasy sequences – not unakin to the Nazi werewolf dreams in An American Werewolf in London (1981) – where Su-jeong Lim pops off the ends of her fingers and they turn into machine-guns as she wanders through the hospital and grounds blowing away the staff en masse in a bloody massacre while all of the patients carry on as though nothing is amiss.
On the other hand, it is all somewhat puzzling. You get the impression that Park Chan-wook is not the world's most natural comedy director and after a time you realise that the candyfloss visuals and goofy deadpan silliness is the film and there is not a great deal of substance or depth to any of it beyond that. Moreover, it is a comedy where Park's tone puzzles for a long time more than it ever makes clear what is happening. It is a film that requires patience of an audience in order to get it.
Su-jeong Lim gives a marvellously weird waif-like performance, be it one that has her placing batteries on her tongue or having conversations to enquire after the health of vending machines. Charmingly placed up against her is Korean pop star Rain, more well-known subsequently as the hero in the English-language Ninja Assassin (2009). The relationship that grows between the two of them is particularly appealing, with there being a charming scene where he performs 'surgery– to implant her rice megatron chip.
---
---