(Rojin to Rabudoru: Watashi Ga Shocho Ni Natta Toki)
---
Crew
Director – Naoyuki Tomomatsu, Screenplay – Chisato Ookawara, Producer – Masaru Ikeda, Photography – Kenji O. Yamada, Visual Effects – Masashi Oda, CGI – Yoshio Shiki, Animatronics – Katsuhiko Takayama. Production Company – Gensou Haikyuu-sha Ltd.
Cast
Akiho Yoshizawa (Maria), Masayoshi Nogami (Mr Ueno), Anri Suzuki (Detective Yuri Akagi), Mari Yamaguchi (Fiancee), Abo & Koji Seno (Detectives)
---
Plot
The aging Mr Ueno lovingly tends Maria, his Maid Droid, even after her battery has died and he cannot obtain a replacement. She was a prototype given to him by his parents when he was a boy. After they were killed in an accident, he chose to live with Maria rather than be taken in by relatives. Entering puberty, he loved her but she was not built for sex. There were upgrades available for sexual function but he could not get any for her because she was a prototype. After a disastrous attempt to marry a woman, he and Maria decided to settle down and make do as best they could. Meanwhile, in the present, the city is being plagued by what appears to be a rapist robot, even though all the robotics companies insist that this contradicts their programming.
---
Maid Droid is a film from Naoyuki Tomomatsu. Tomomatsu began working in the pinku (Japanese porn) film, producing bizarre titles such as Eat the School Girl (1997) and Female Prisoner Ayaka: Tormenting and Breaking in a Bitch (2008), before branching out into genre material with the schoolgirl zombie film Stacy (2001), Zombie Self-Defense Force (2006) and his most famous work, as co-director of Vampire Girl vs Frankenstein Girl (2009). In addition, Tomomatsu has also made a number of odd genre/erotica hybrids such as Erotibot (2011), Red Sword (2012), Lust for the Dead (2012) and sequels, Future Century Amazons (2017), Rape Zombie Side Story: Hardcore of the Dead (2017) and Scissorpenis (2018).
Maid Droid is another Naoyuki Tomomatsu's genre/pinku hybrids. Although it is very different to what we recognise as a porn film in the West – for one, it has a story and seems to be setting out to seriously chart the sometimes touching account of the relationship between a lonely man and his android maid. There are one or two erotic scenes – it is equally possible more may have been cut – the original has an 80-minute runtime but the version seen here only runs to 65 minutes.
Even what we are left with seems tinged with an element of the strange. Like a long sex scene in a showroom where a prospective customer takes a droid for a test run, which goes wrong as the android shorts out and chews his dick up inside her. Things get particularly twisted at the end where the woman detective (Arni Suzuki) meets the robot that appears to be responsible for the spate of rapes, which turns out to be a junkpile of metal in the form of a dog that satisfies her with its tongue and then mounts her using a rotating-head vibrator for a penis.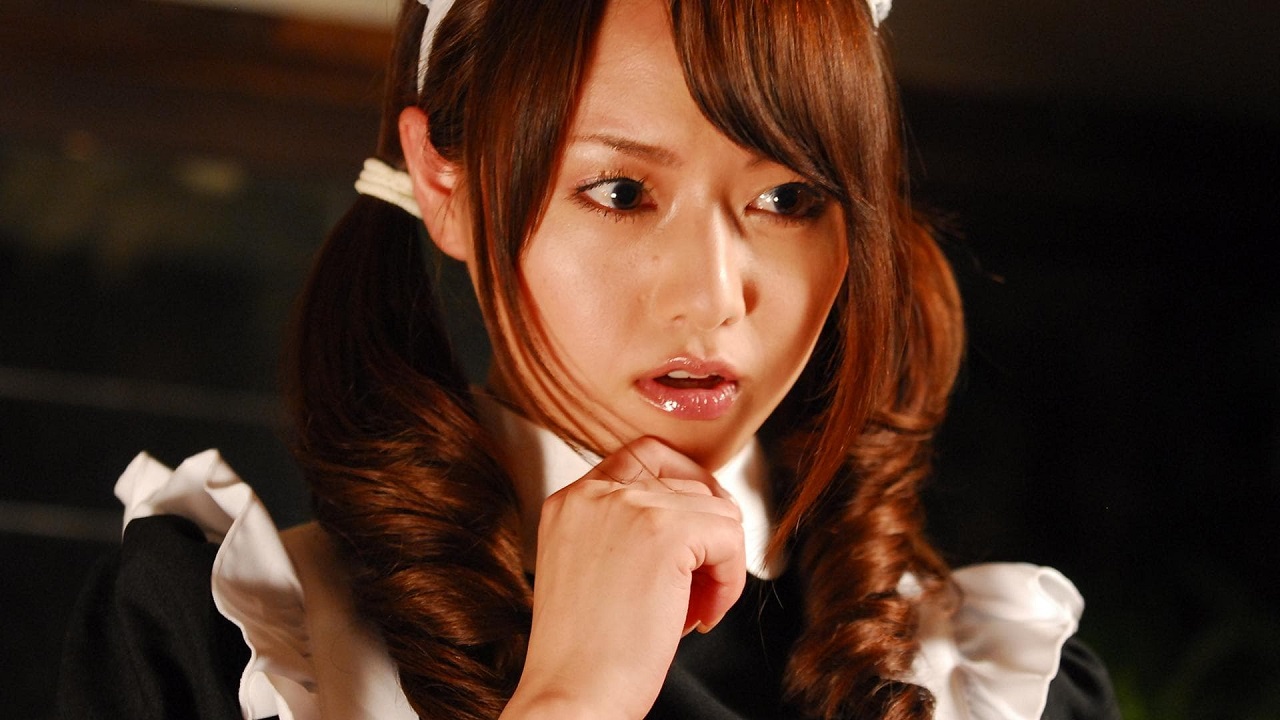 That does bring one to the weird mindset behind the film. One is used to Japanese male directors having some extremely strange fetishes and hang-ups that get worked out on screen with a good deal of regularity. The film here seems to stray into some particularly misogynistic whackadoodle territory. There is the scene where an otaku male is interviewed on tv and roasted by feminists before he turns and starts kicking at them, all the while ranting about how they are unable to find good-looking men. Equally, Mr Ueno decides he must try and settle with a human woman (Mari Yamaguchi) but she turns out to be vicious gold-digging bitch that turns him off human women for the rest of his life.
The film goes off the deep end at the end in a philosophical rant about the natural supremacy of men over women and how women are naturally attracted to the ten percent of men who are jerks and cheaters, while the rest have to make do with sex droids and how the raping robot dog is somehow an incarnation of that rejected male ninety percent.
The sequel was Maidroid 2: Maidroid vs Hostroids (2010), featuring a return performance from Akiho Yoshizawa as Maria.
---
---