---
Crew
Director/Screenplay – Christopher Nolan, Producers – Christopher Nolan & Emma Thomas, Photography – Hoyte van Hoytema, Music – Ludwig Goransson, Visual Effects Supervisor – Andrew Jackson, Visual Effects Dneg (Supervisor – Andrew Lockley), Special Effects Supervisor – Scott Fisher, Production Design – Nathan Crowley. Production Company – Syncopy.
Cast
John David Washington (Protagonist), Robert Pattinson (Neil), Elizabeth Debicki (Katherine 'Kat' Barton), Kenneth Branagh (Andrei Sator), Dimple Kapadia (Priya), Michael Caine (Sir Michael Crosby), Clemence Poesy (Barbara), Himesh Patel (Mahir), Aaron Taylor-Johnson (Ives), Martin Donovan (Fay), Denzil Smith (Sanjay), Andrew Howard (Driver)
---
Plot
A CIA agent is on an operation to foil a terrorist attack on an opera house in Kiev. During the course of this, he sees one of the terrorists use a weapon where the bullet appears to fly backwards from its impact point and into the gun. Captured, he takes a cyanide pill but comes around to find this was a ruse. He is inducted into knowledge of Tenet that involves inverted entropy bullets that are able to be shot backwards in time. The agent sets out on an international quest to find the makers of the weapons who are believed to be in the future. This takes him on a trail from Mumbai to the UK, Oslo and Tallinn that leads him to Russian arms dealer Andrei Sator. The agent tries to get to Sator through his wife Katherine Barton. The agent agrees to conduct a heist to snatch a shipment of plutonium for Sator but this pits Sator's men, armed with inverted weaponry, against the agent's team.
---
Christopher Nolan has become one of the top directors in the world since the mid-2000s where his name is mentioned in the same bracket as Steven Spielberg and Peter Jackson. Nolan caught attention with his second film Memento (2000) and then went onto the English-language remake of Insomnia (2002). His first major box-office hit came with Batman Begins (2005), which revived the creatively exhausted Batman franchise. This led to Nolan's magnum opus The Dark Knight (2008) and its follow-up The Dark Knight Rises (2012). In between this, Nolan delivered other amazing works such as The Prestige (2006), Inception (2010), Interstellar (2014) and the non-genre War film Dunkirk (2017). Elsewhere, Nolan has also produced Man of Steel (2013), Transcendence (2014), Batman V Superman: Dawn of Justice (2016) and Justice League (2017).
Tenet is Christopher Nolan's least successful film since Memento. The film was original scheduled for release in July 2020 at the height of the US movie calendar's summer season but was hit by the shutdown of the US theatres due to Corona Virus pandemic. Its release was shuffled back a number of dates. It did open in various international countries but was not seen in the US until September of 2020. There it earned a not immodest $57 million (more internationally) but well short of its $200 million budget.
Tenet finally emerges on the screen. What was meant to be one of the big event films of the 2020 season emerged in a wet paper bag of a release where few ventured out to see it – least of all the audiences that Nolan and the studio were clearly banking on returning multiple times. As the first major release during the Corona pandemic, it seems an odd fit. Firstly for a time of societal upheaval, audiences (if they were willing to go out) surely only wanted to do so to escape but instead ended up with a dense film that comes through often indecipherable dialogue and almost requires multiple readings to make sense of what they had just seen.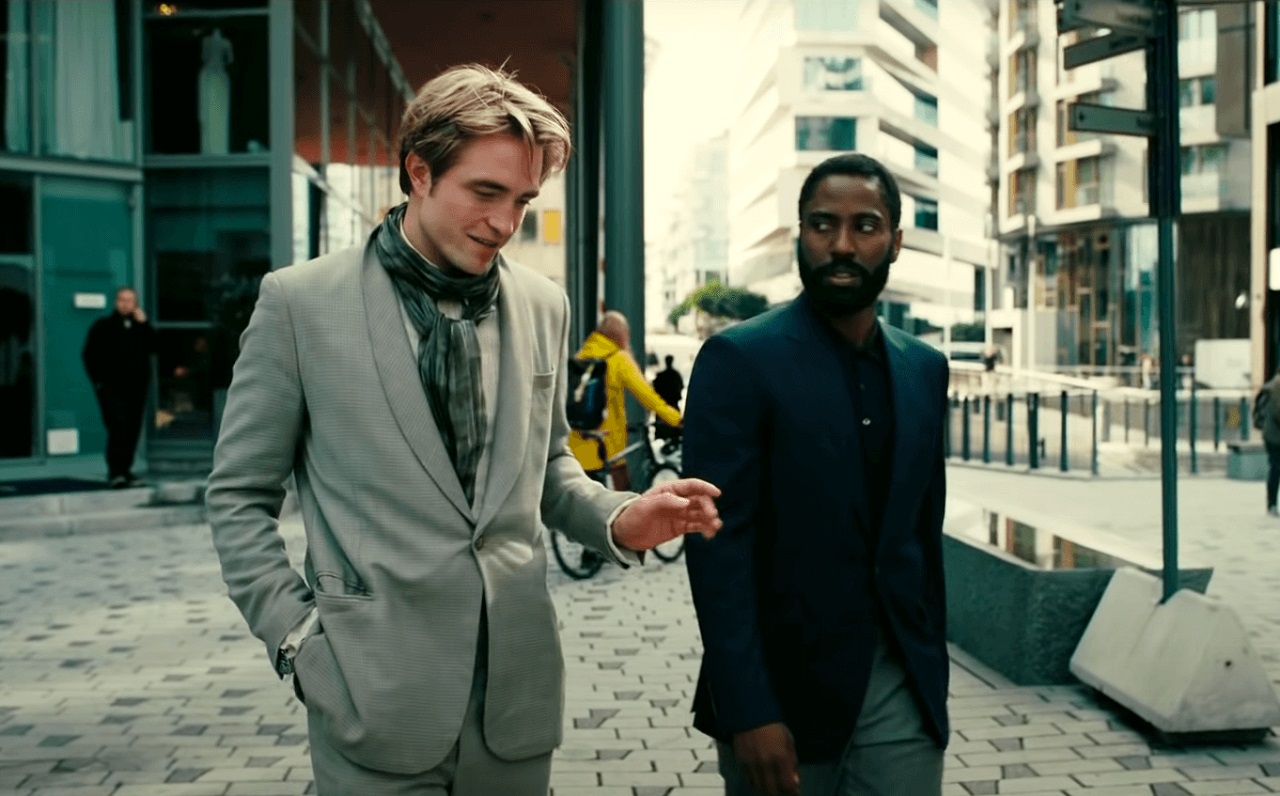 Christopher Nolan's films are intellectually challenging. They grapple with concepts that physics and philosophy students usually debate at parties at 3am in a haze of marijuana – the meaning of dreams, quantum physics, the nature of time and entropy. It should be noted that in both Interstellar and here, Nolan employs the advice of Kip Thorne, one of the world's top physicists.
Tenet is a film that you almost immediately need to watch again (probably multiple times) in order to decipher what is going on. It almost requires a diagrammatic map so that you can follow events from a forward perspective and work out how these later map back into the timeline (and not surprisingly you can find several of these online). It is not a film like most multiplex releases where everything is clearcut and you feel like you understand everything you need to know the moment the end credits come up. It is a film that will certainly reveal greater meaning with successive viewings. Unlike Inception, it is not a film where audiences are likely to be amazed and awed with the juggling of concepts but more one where they are going to come out trying to piece together a dense and not always clear plot.
It is also a plot where Christopher Nolan seems to bewilder us with the number of things happening. Almost the entire first half consists of a series of fast-paced, internationally-wheeling set-pieces where every scene could almost make for an entire film plot on its own – bungee jumps efforts to enter a guarded apartment building and make a deal with a reclusive underworld figure who is only a front for a figure behind the throne of power; the use of art forgeries to contact the wife of a Russian oligarch who is being blackmailed to stay through his hold on her son; a heist on Freeport, an area at an Oslo airport where art goods are held in special duty free areas, using a hijacked airplane to crash into the storage container; another heist on a moving vehicle convoy to steal a shipment of plutonium.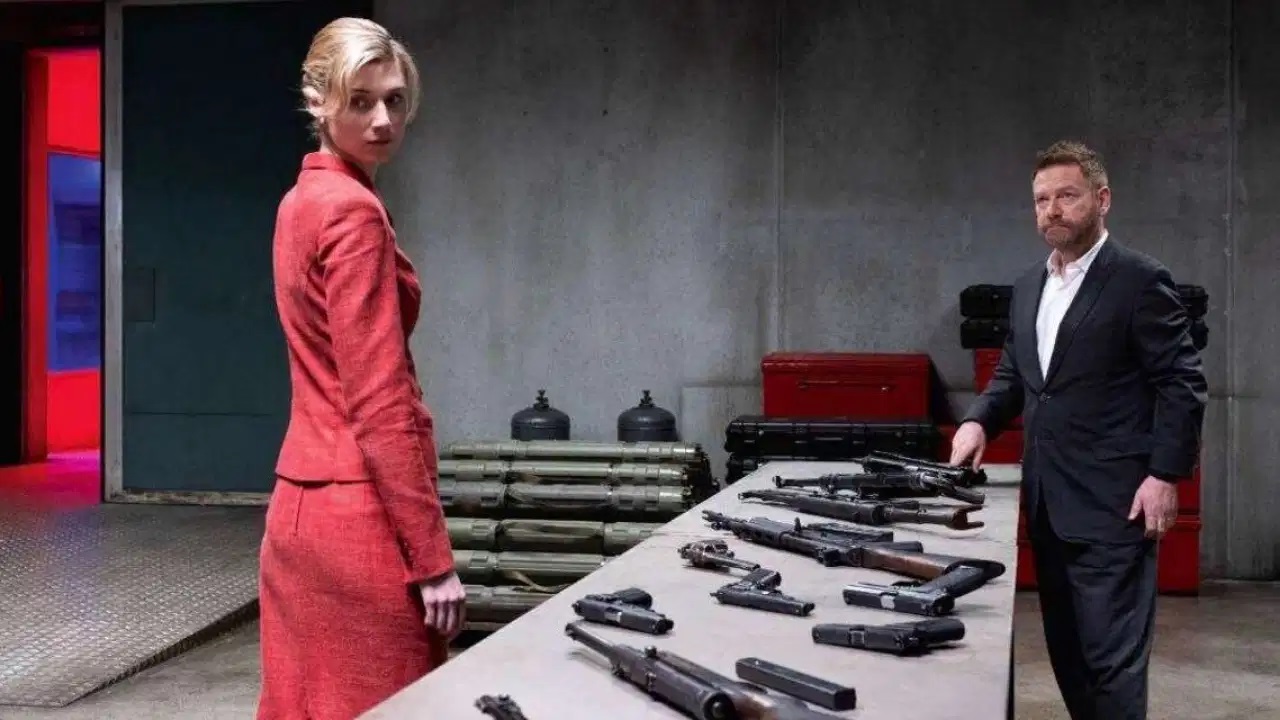 Nolan opens the film in the midst of a major action scene. We get no more than the name of Nolan's production company Syncopy come up before we are propelled into the midst of a raid on an opera house in Kiev. This comes without us even knowing who any of the characters we are meant to be following are or who the bad guys are. Even as we are trying to work out what is happening, Nolan starts turning things on their head to make us wonder what is really going on.
Tenet almost feels like Christopher Nolan is trying to make a James Bond film – it is essentially a Spy Film with a CIA agent hero, the hunt for an advanced novelty weapon and a super-villain with a world destruction scheme (a scene-stealing Kenneth Branagh – one failed to recognise it was him for much of the show), even a beautiful girl that the hero never quite ends up bedding. It could be an intellectual spy film if you like.
Like a spy film, Nolan makes a virtue of international locales. The film was shot in the UK, the US, Norway, Denmark, Mumbai and Tallinn in Estonia – it is almost as though Nolan is showing off what resources he can array at his disposal. Moreover, it is often a film, just like the Bond films, that makes a big thing out of luxury vehicles and locales – Nolan throws in sequences aboard expensive yachts, races aboard foiling catamarans, visits to an offshore Danish wind farm, or Michael Caine casually dangling comments about John David Washington needing to be outfitted in the right suit.
That is aside from some genuinely spectacular action set-pieces – the hijacking of a 747 and crashing it into an airplane terminal; a road heist involving multiple vehicles and subsequent high-speed car chase in Tallinn with temporally reversed vehicles; and the climactic 'temporal pincer movement' scenes that takes place on a battlefield with two units of an army racing across the field in the midst of combat with some of the team running forward, the other in reverse amid explosions and even collapsing buildings blowing up in forward and reverse.
(Winner in this site's Top 10 Films of 2020 list. Winner for Best Special Effects, Nominee for Best Director (Christopher Nolan), Best Original Screenplay and Best Supporting Actor (Kenneth Branagh) at this site's Best of 2020 Awards).
---
Actors:
John David Washington, Robert Pattinson, Kenneth Branagh, Elizabeth Debicki, Michael Caine, Clemence Poesy, Dimple Kapadia, Himesh Patel, Aaron Taylor-Johnson, Martin Donovan, Denzil Smith, Andrew Howard