(Thomas est Amoureux)
---
Belgium/France. 2000.
Crew
Director – Pierre-Paul Renders, Screenplay – Philippe Blasband, Producer – Diana Elbaum, Photography – Virginie Saint Martin, Music – Igor Sterpin, Animation – Sparx*, Production Design – Pierre Gerbaux. Production Company – Entire Chien et Loup/JBA Productions/Radio-Television Belge Francofone.
Cast
Benoit Verhaert (Voice of Thomas Thomas), Aylin Yay (Eva), Magali Pinglaut (Melodie), Frederic Topart (Gillon), Serge Lariviere (Gregory), Alexandre von Sivers (Insurance Representative), Micheline Hardy (Nathalie Thomas)
---
Plot
Thomas Thomas is an extreme agoraphobic, having never gone out of his apartment in the last eight years. His only communication with other people is online by visiophone. His psychologist decides for Thomas's own good to sign him up with a dating agency. There Thomas becomes involved with another girl Melodie. However, after an unsuccessful attempt to use a cybersex suit that will allow them to have sex at a distance, she calls the relationship off. Emotionally distraught, Thomas tries to find solace and in desperation latches onto the state-provided prostitute Eva.
---
The fertile and very interesting subject of cybersex and online relationships is one that has been sorely overlooked by Hollywood. There was the nauseatingly insipid romantic comedy You've Got Mail (1998), which felt like it was made probably by people who had never even visited a chatroom. Outside of that, it has been left to B-budget hackwork that has fallen into either of two categories – the likes of Hard Drive (1993), a thriller about fake identities in cyberspace, or works of virtual erotica like Virtual Girl (1998).
TV series like The X Files (1993-2002, 2016-8) and Level 7 (2000) have broached the subject but concentrated only on the more melodramatic possibilities of internet stalkers. In all fairness, it is a subject not unhindered by the uncinematic nature of the material – any realistic work would have to concentrate around two people whose interaction would consist of sitting and typing in front of a computer screen. That was at least up until Spike Jonze's remarkable Her (2013).
This Belgian-French co-production takes up the challenge by adopting a unique format. It employs first-person camera point-of-view – ie. the camera sees out through the central character's eyes for the entire running time. It is the second ever film to use this first-person point-of-view, the other being the film noir thriller Lady in the Lake (1947). It is a gimmick that effectively gets around the uncinematic problem of creating drama out of people relating to screens. Despite the fact we never see the title figure (apart from one very brief shot from the back, which is the final image of the film), Thomas emerges as a distinct character on screen whose plight is strongly felt.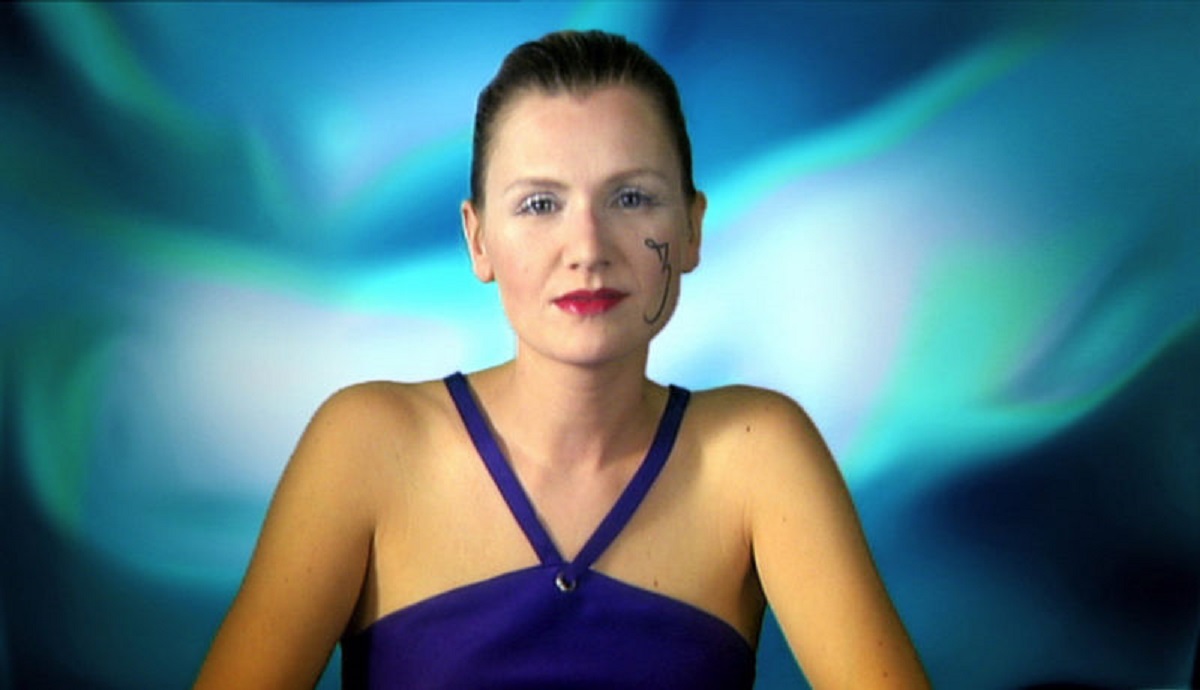 Thomas in Love is a potent examination of the gulf between emotional needs and the gap left by ersatz simulacra of relationships such as cybersex, prostitution and online relationships. Despite the figurative distance the film establishes between us, a central character who is never seen and the wall of video seperating Thomas from the other characters in the film, there is a considerable emotional rawness evinced.
The scene where Thomas cybers with Melodie is striking – the audience is silent, enrapt – and the emotion of Melodie's breakup with Thomas afterwards is something that director Pierre-Paul Renders makes achingly real. The sense following this of Thomas imprisoned in his isolation trying to seek solace even by calling an online tech support desk and his pleas to break through to Eva all contain a genuine ache of loneliness.
In the guise of making a film about online relationships, Pierre-Paul Renders has created a fascinatingly raw film about imprisonment and emotional need. He is particularly well served by his cast, all of whom deliver performances of many fine shadings.
---
Trailer here
---