---
Crew
Director – David Kerr, Screenplay – William Davies, Producers – Tim Bevan, Chris Clark & Eric Fellner, Photography – Florian Hoffmeister, Music – Howard Godall, Visual Effects – Bluebolt (Supervisor – Angela Barson) & Territory Studio (Supervisor – Peter Eszenyi), Special Effects Supervisor – Richard Van Den Bergh, Production Design – Simon Bowles. Production Company – Working Title.
Cast
Rowan Atkinson (Johnny English), Olga Kurylenko (Ophelia Bhuletova), Ben Miller (Bough), Emma Thompson (Prime Minister), Jake Lacy (Jason Volta), Adam James (Pegasus), Pippa Bennett-Warner (Lesley), Matthew Beard (P), Vicki Pepperdine (Captain Lydia Bough), Charles Dance (Agent Seven), Michael Gambon (Agent Five), Edward Fox (Agent Nine), Pauline McLynn (Mrs Trattner)
---
Plot
Someone hacks into MI7 and releases the names of all their agents onto the web. The only recourse is for MI7 to recall agents that are off the books. Johnny English has retired and become a schoolteacher. He is recruited back to the service and goes into action with his trusted partner Bough, refusing to use any hi-tech gadgetry. The trail takes English to Antibes from where the hack appears to have originated. There English dallies with the luscious Russian spy Ophelia Bhuletova. English realises that tech entrepreneur Jason Volta is engineering a series of cyber-attacks, stopping all traffic and trains in London, and then stepping in and offering to fix the problem. In gratitude, the British Prime Minister is willing to turn control of these systems over to Volta, which plays right into his hands. English rushes to prevent this.
---
Johnny English (2003) came out amid the fad for spy movie spoofs that began with the success of Austin Powers, International Man of Mystery (1997) – see Spy Films. The character was based on one that Rowan Atkinson had created in a series of credit card commercials. The film didn't receive many good reviews but did lead to a sequel Johnny English Reborn (2011). Both films did well at the box-office – the first earning $130 million internationally, the second $160 million.
With Johnny English Strikes Again, Rowan Atkinson and the Working Title people are back and go through the whole Johnny English routine for a third time. Why, I am not really sure. Rowan Atkinson has done much better work than this – Blackaddder (1982-9) and the Mr Bean (1990-5) tv series and films – and most seem to agree that the Johnny English series is the least of his comedy incarnations to date. The only real answer would seem to be that the preceding films made a crapload of money.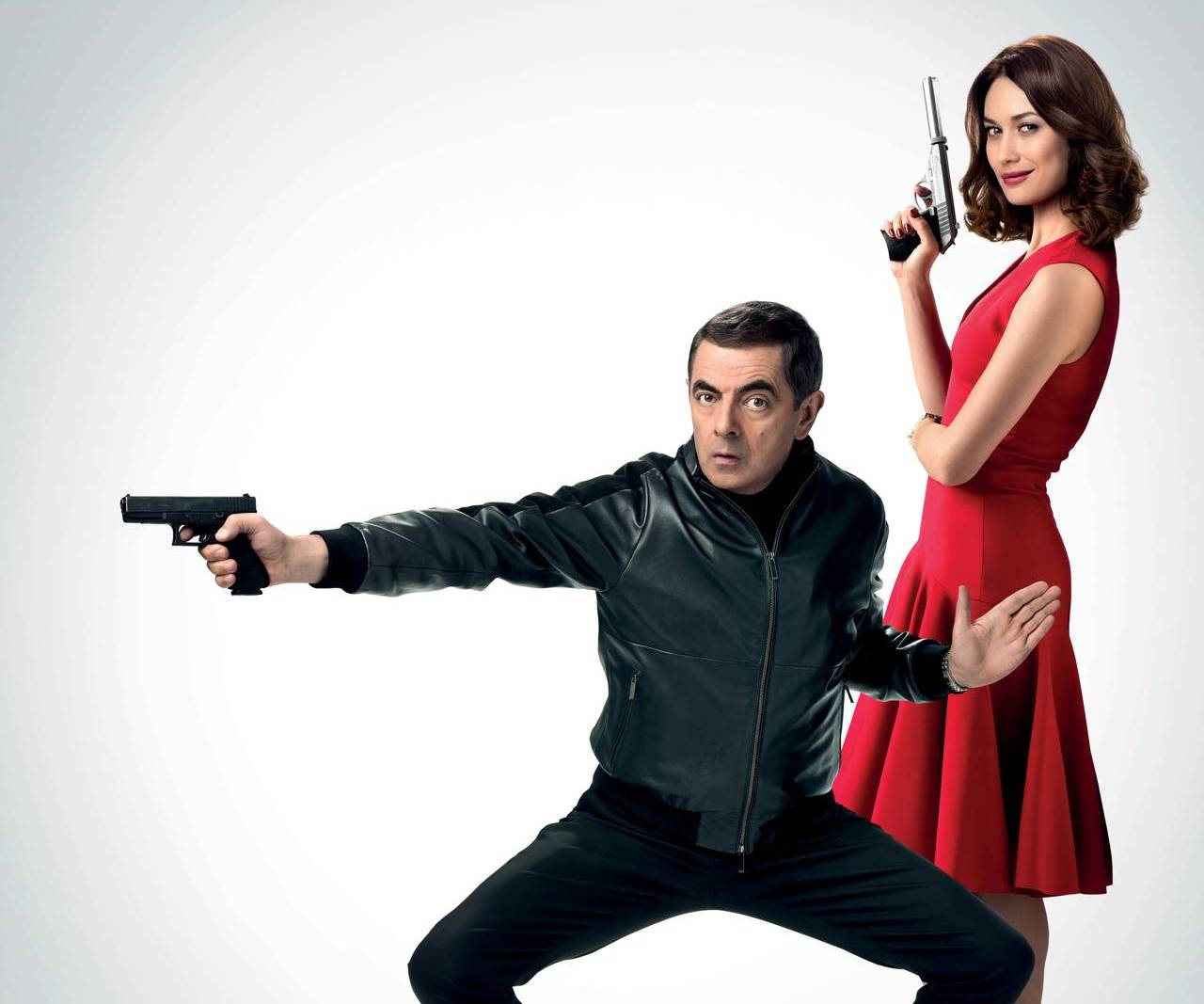 At the time that Johnny English Strikes Again came out, Atkinson was 63, two years short of the age that most people seek mandatory retirement in Western countries. It's certainly the oldest one has seen the leading man in any spy film to one's recollection. The routines that he goes through are familiar to anyone who has seen any of the other Johnny English films – his slapstick bumbling in an open-air French restaurant that sets the entire place alight; slapstick with an explosive pen; him stumbling about trapped inside a suit of armour. There is a mildly amusing parody of Virtual Reality that goes on far longer than it needs to.
It all feels routine and by the numbers. I don't find the Johnny English films that funny and there is nothing here that changed my view. They are essentially films that mimic Peter Sellers' far more sophisticated Inspector Closeau routines in the Pink Panther films and deliver them in vehicles that seem intended down around the mental age of children.
David Kerr makes his theatrical directorial debut with this film, having previously worked in television since the mid-1990s. His one previous genre outing was a BBC adaptation of Shakespeare's A Midsummer Night's Dream (2016).
---