---
Germany/Hungary/France. 2010.
Crew
Director/Screenplay – Benedek Fliegauf, Producers – Gerhard Meixner, Andras Muhi & Roman Paul, Photography – Peter Szatmari, Music – Max Richter, Visual Effects Supervisor – Florian Obrecht, Special Effects – Norbert Skodok, Production Design – Erwin Prib. Production Company –Razor Film/Inforg Studio/A.S.A.P. Films/Boje Buck Produktion/Arte France Cinema/ZDF/Arte.
Cast
Eva Green (Rebecca), Matt Smith (Thomas), Hannah Murray (Monica), Lesley Manville (Judith), Tristan Christopher (Thomas Age 10 Years), Peter Wight (Ralph), Ruby O. Fee (Rebecca Age 9 Years), Istvan Lenert (Henry), Natalia Tena (Rose), Alexander Goeller (Marc), Ella Smith (Molly), Wunmi Mosaku (Erica), Adrian Wahlen (Eric), Gina Alice Stebitz (Dima)
---
Plot
Rebecca grows up in a small beachside village. She befriends Thomas, a boy her own age, and the two become inseparable until Rebecca's parents have to move away to Tokyo. Years later, Rebecca returns to the village as an adult. There she searches out Thomas again and the two fall into a relationship. Thomas heads off to an environmental protest and Rebecca accompanies him. She has to stop on the side of the road to pee only for an oncoming vehicle to kill Thomas as he gets out. In the aftermath of the funeral, Rebecca proposes to Thomas's parents the idea of having a clone of Thomas made, which she would bear and raise. Thomas's mother rejects the idea but his father tells Rebecca to follow her heart. Rebecca gives birth to young Thomas. As she raises him, she has to deal with the prejudice of the people around them against Copies. She tries to keep Thomas's true nature from him, even as her own heart breaks in seeing him become involved with another girl.
---
There have been quite a number of films on the topic of cloning – see the Themes link at the bottom of the page for a full listing of these. A good many of these have been on the silly side of Insta-Clones – an identical duplicate produced in a day or so (occasionally with some talk about accelerated procedures) and having the exact same memories as the original as in films like The Clones of Bruce Lee (1980), The High Crusade (1994), Multiplicity (1996), The 6th Day (2000) and Replicas (2018).
There is another whole body of more scientifically grounded films that deal with credible cloning – ie that a clone is no more than a twin not born at the same time and has to grow up to adulthood just like any other human being. We can see variants on this in films like The Boys from Brazil (1978), Anna to the Infinite Power (1982), Creator (1985) and Gemini Man (2019). Womb is one of the films that falls into the latter category. Surprisingly, it proves to be one of the best works on the subject to date.
Womb is willing to go out on a limb and address some of the ethical questions that might arise from cloning. We have the central premise where a woman makes the decision to give birth to a clone of her lover and then raise him as her own child. This gets to the naturally ick question that comes as he grows up to become an adult – is she entitled to still have feelings for him or is this incest of some form? Many of the latter sections of the story are set around the conundrums presented in keeping Thomas's origins a secret from him.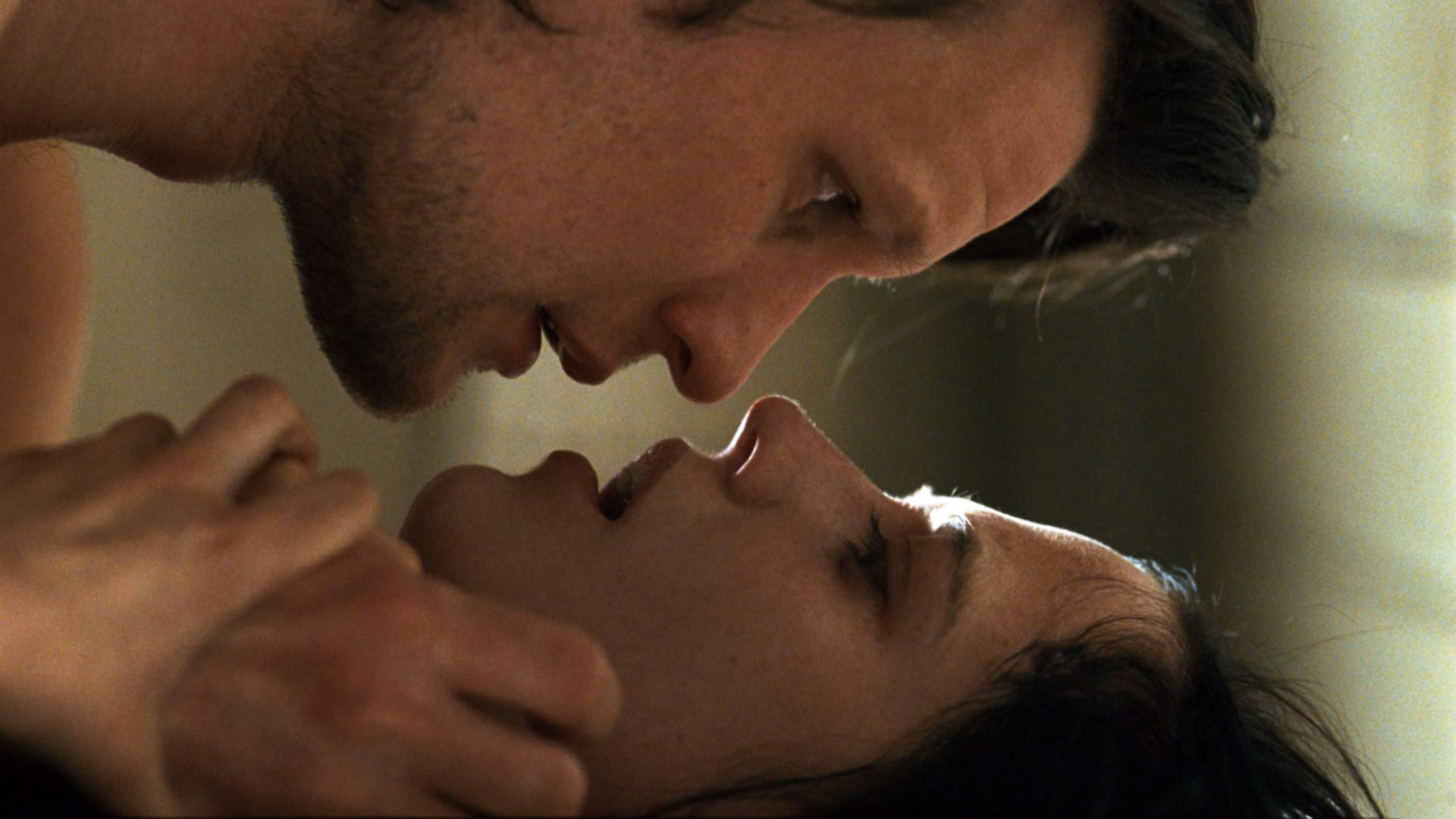 The film also deals with some of the prejudice that would result – it seems to be set in a nebulous future where the practice of cloning has become widespread. In one mind-boggling scene, Eva Green is taken aside by a parental group and it explained why their children should ostracise another girl because she is a product of 'artificial incest' where a woman decided to give birth to a clone of her own mother.
Womb is a principally German production. Though the location is never specified, the principal characters are all English actors with English names, although the production was shot in Germany. The director is Hungarian Benedek Fliegauf who had previously won festival acclaim with non-genre dramas such as Forest (2002), Dealer (2003), Milky Way (2007) and the subsequent Just the Wind (2012) and Lily Lane (2016).
Benedek Fliegauf directs the film in unique and original ways. In the opening childhood scenes, you are taken by his lingering on the landscape – all bare beaches where the sand, sky and sea are a uniform grey (Eva Green even lives in a home that sits on stilts in the middle of the beach with nothing else around). The film is all slow shots of the children touching, examining the dozing grandfather's wrinkled hands through a magnifying glass, playing with snails, sleeping or taking baths together. The slowness and the paucity of the dialogue creates an unusual intimacy.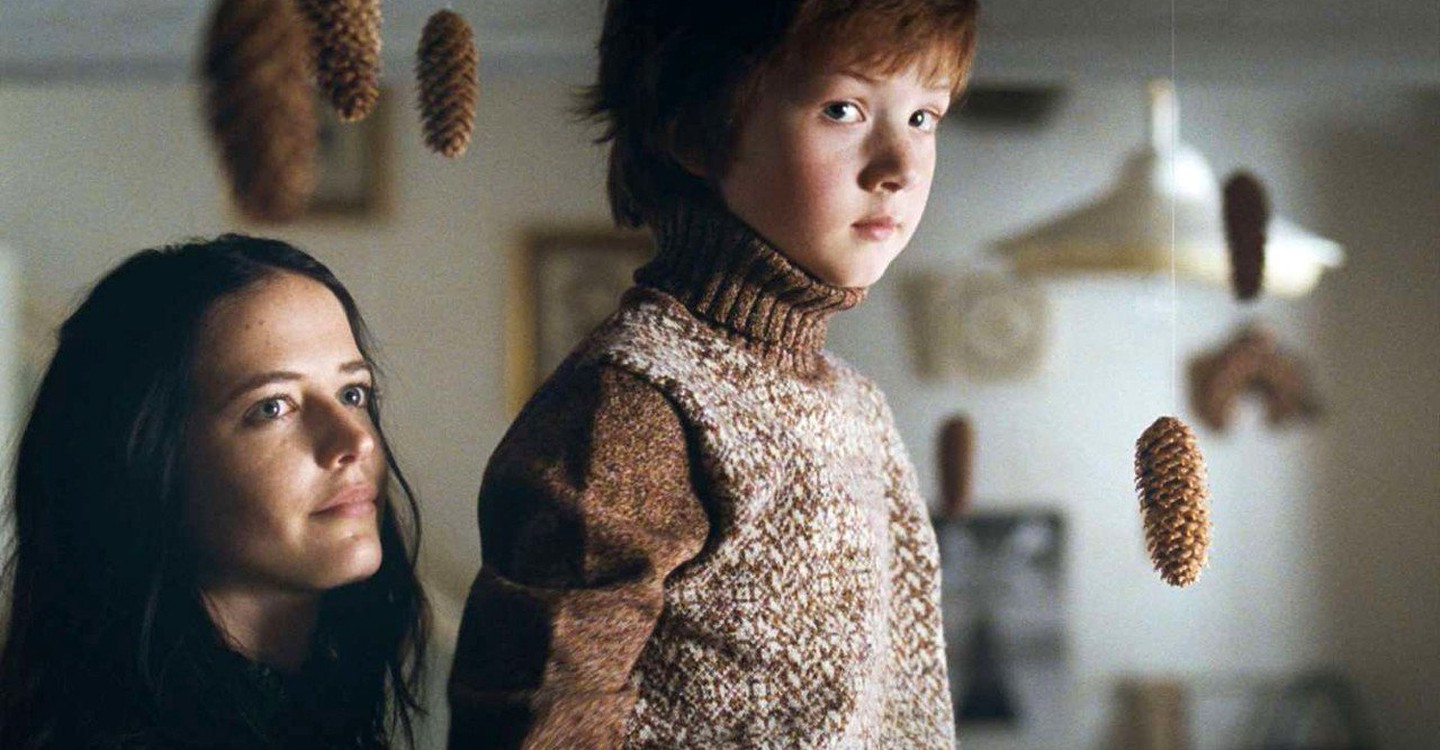 The whole film comes in these slow, unhurried scenes and the effect is highly absorbing. When Benedek Fliegauf wants to, he attains considerable dramatic effects, all while never leaving his slow unhurried approach. The death of Matt Smith occurs with us hearing an off-screen screech of tires while the camera remains focused on Eva Green sitting in the Landrover for a long moment, registering her shock and trauma, before Fliegauf actually cuts away to show the body – an effect that is far more jolting than directly depicting what happens. Similarly, the latter scenes of the film do a fantastic job without ever coming out and saying it in showing Eva Green's upset as son Matt Smith, the copy of her love, becomes involved with another girl (Hannah Murray).
Eva Green, the amazing pre-Raphaelite goddess who projects elegance in almost everything she does, is expectedly great. She pulls off the difficult job of playing a character that ranges between what would have to be her early twenties and mid-forties without the use of any aging makeup. The film also has a surprising number of Before They Were Famous faces. As the late Thomas and his clone is Matt Smith who played the part just before being cast as the Eleventh Doctor in tv's Doctor Who (2010- ). Both cherubic-faced Hannah Murray as clone Thomas's girlfriend and Natalia Tena as the girl that original Thomas is in bed with when Eva Green first visits gained much wider exposure subsequently on tv's Game of Thrones (2011-9).
(Nominee for Best Director (Benedek Fliegauf), Best Original Screenplay and Best Cinematography at this site's Best of 2010 Awards).
---
---