---
France/USA/UK/Germany/Poland. 2018.
Crew
Director – Claire Denis, Screenplay – Claire Denis & Jean-Pol Fargeau, With the Collaboration of Geoff Cox, Additional Writing – Andrew Litvack, Producers – Laurence Clerc, Olivier Dungey, Christoph Friedel, D.J. Gugenheim, Olivier Thery Lapiney, Andrew Lauren, Klaudia Smieja & Claudia Steffen, Photography – Yorick Le Saux, Music – Stuart A. Staples, Visual Effects – Buf Compagnie (Supervisor – Xavier Allard), Production Design – Francois-Renaud Labarthe. Production Company – Andrew Lauren Productions/The BFI/Arte France Cinema/ZDF/Arte/Canal+/Cine+/Wild Bunch/Pandora Film Produktion/Alcatraz Films/The Apocalypse Films Company/Madants.
Cast
Robert Pattinson (Monte), Juliette Binoche (Dibs), Mia Goth (Boyse), Jessie Ross (Willow), Andre Benjamin (Tcherny), Ewan Mitchell (Ettore), Scarlett Lindsey (Willow Baby), Lars Eidinger (Chandra), Agata Buzek (Nansen), Gloria Obianyo (Elektra), Claire Tran (Mink)
---
Plot
Monte is the only survivor aboard a deep space mission, left tending his infant daughter Willow. He was one of a crew of nine who were all convicted criminals that had been offered the opportunity to be of service by going on a mission to explore a black hole from which they are not expected to return. The expedition started to come apart from tensions within the group. The expedition's doctor Dibs was obsessed with having someone give birth in space. Willow was born after Dibbs drugged the crew, harvested Monte's semen and impregnated Boyse.
---
French director Claire Denis has emerged as a significant force since her first appearance in the late 1980s. She has made films such as Chocolat (1988), Beau Travail (1999), White Material (2009), Let the Sunshine In (2017), Both Sides of the Blade (2022) and Stars at Noon (2022), and has won and been nominated for a host of awards. Denis had previously dabbled in genre material with I Can't Sleep (1994), a film loosely based on the activities of a true-life serial killer, which I must I didn't much care for despite the critical plaudits it received, as well as the quite out there horror film Trouble Every Day (2001)
High Life – a title that has been used by at least ten other films and one that you cannot help but feels suggests something more like a film about a group of stoners than one about a space mission – is Claire Denis's first venture into the science-fiction genre. It is a film that she had conceived back in the early 2000s, initially as a vehicle for Vincent Gallo. She eventually mounted it with Robert Pattinson, who ever since he became a teen heartthrob in Twilight (2008) has been working with an interesting bevy of directors known for their non-multiplex films, including appearances for David Cronenberg, Robert Eggers, Anton Corbijn and Werner Herzog.
One is always a little dubious about a director deciding to dabble in the science-fiction genre as an experiment in something different. It usually comes accompanied by something dismissive about the genre by people from outside who see it only as robots and rayguns and their belief that they can elevate the material by their sensibilities, unaware that directors without such pretensions have been doing so for years. In many cases, the results end up being underwhelming.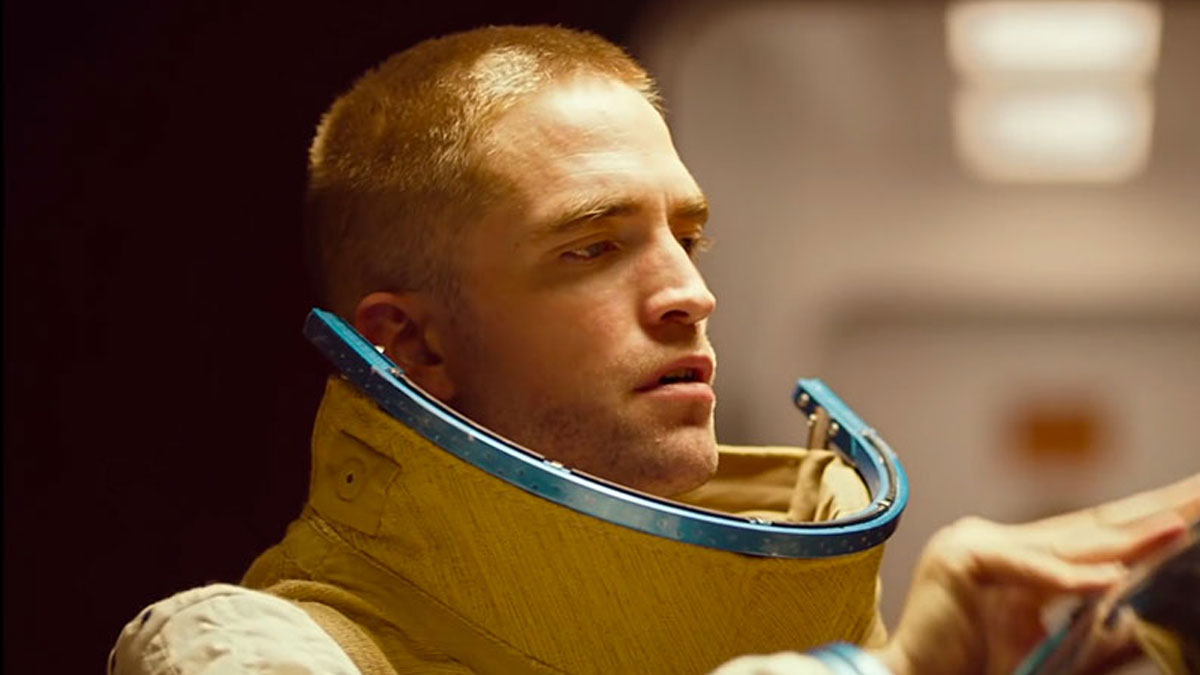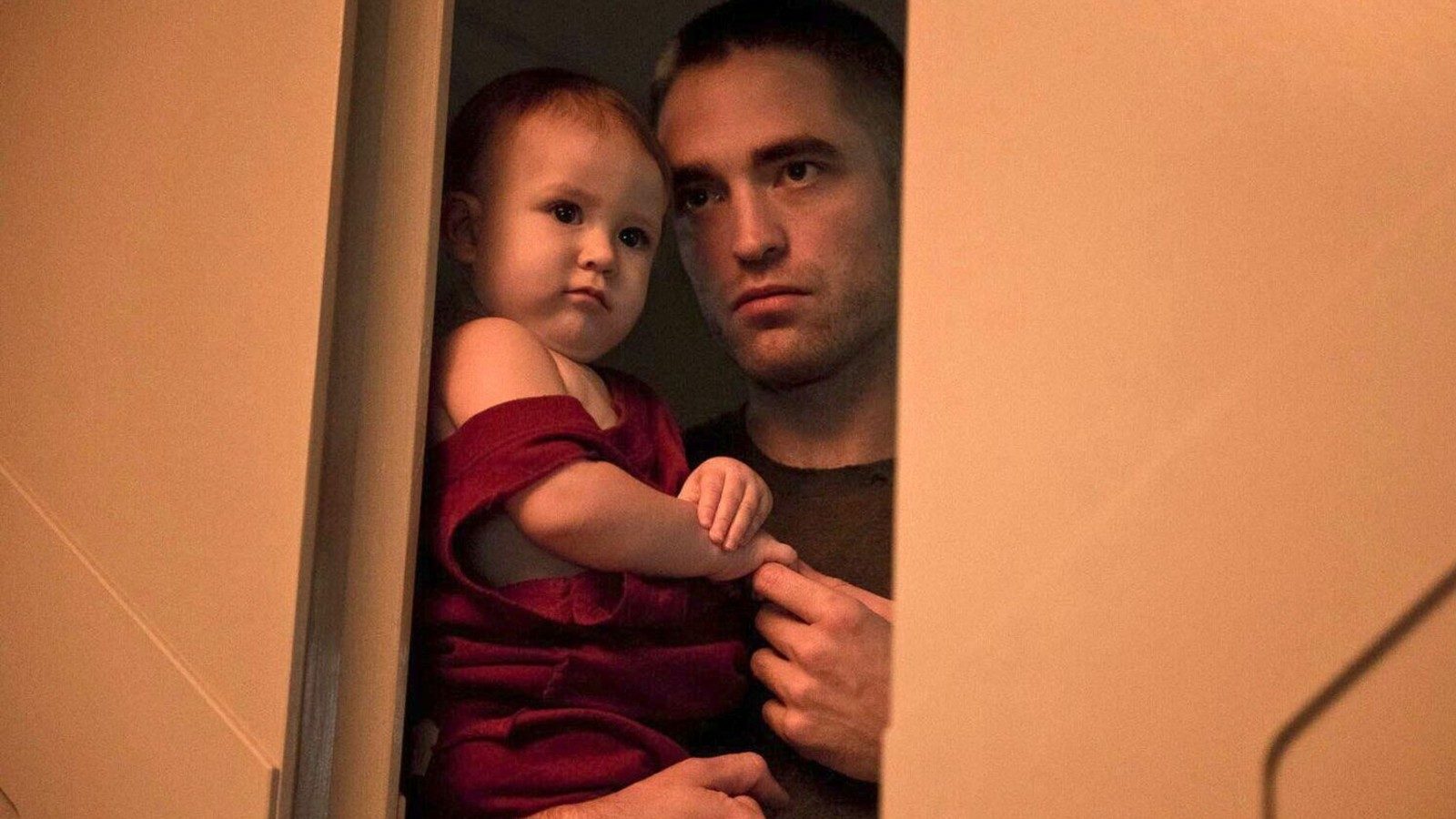 Space films have become big in the 2010s with massive successes such as Gravity (2013) and The Martian (2015), among others. It is with these in mind that one approaches High Life expecting something similar but there comes immediate disappointment if you do. While the end credits do list a number of technical advisors, Claire Denis is not interested in depicting the nuts and bolts engineering realism of a space mission. This does lead to some quibbles – the interior of the spaceship is represented by a series of terrestrial hallways and not something that would be a practical design for a spaceship.
Rather than the genre of space realism films popularised by Gravity and The Martian, what High Life more resembles is Andrei Tarkovsky's Solaris (1972) – a film set aboard a space station that seemed less interested in the hardware of the mission than journeying inside the decaying mental space of the crew. Or perhaps even more so, Bruce Dern alone in space tending a garden in Silent Running (1972). Like Solaris, Claire Denis also includes often haunting and evocative flashbacks to Robert Pattinson's life back on Earth before the mission, as well as substantial sections flashing back to earlier in the mission, showing how the situation came to be.
The results are interesting for the most part. Claire Denis has the French habit of focusing more on piecemeal scenes of mundane daily life aboard the ship rather than story and big dramatics – an American version of the film, for instance, would have dealt with a big battle against some outside force or the internal struggles among the crew. Things are not always clearcut – while we are told what happens in several of the cases, we do not know how all the crew came to die. It is not clear what Juliette Binoche's experiments are trying to achieve. Robert Pattinson and his motives such as his refusal to use The Box and vow of celibacy are opaque to us.
Sometimes the film is one filled with scenes that jolt us – a scene that gained the film some attention is one where Juliette Binoche uses The Box to achieve asexual satisfaction, although it is also the most atypically charged scene and feels a little out of place. The scenes where Juliette Binoche drugs the crew, rides atop Robert Pattinson, milks him and then we see her impregnating Mia Goth also take you aback and make you wonder what is going on. It makes for a film where the journey we watch is certainly not uninteresting.
---
---