---
Crew
Director/Story – Rachel Talalay, Screenplay – Michael De Luca, Producers – Robert Shaye & Aron Warner, Photography (some sequences 3-D) – Declan Quinn, Music – Brian May, Visual Effects Supervisor – Diana Dru Botsford, Visual Effects – The Chandler Group (Supervisor – John Scheele) & Dream Quest (Supervisors – Terry Clotiaux, Robert Stadd & Hoyt Yeatman), Mechanical Effects – Reel Effects (Supervisor – Martin Becker), Makeup Effects Supervisor – John Buechler, Freddy Makeup – Dayne Johnson, Louis Lazzara & Dave Miller, Production Design – C.J. Strawn. Production Company – New Line Cinema.
Cast
Lisa Zane (Maggie Burroughs), Robert Englund (Freddy Krueger), Shon Greenblatt (John Doe), Lezlie Deane (Tracy), Yaphet Kotto (Doc), Breckin Meyer (Spencer), Ricky Dean Logan (Carlos)
---
Plot
Freddy Krueger leaves a teenager on the outskirts of Springwood with no memory, only orders to find 'her'. Found in a state of confusion, the teenager is placed in a shelter for juvenile delinquents. In the hope of helping the John Doe, counsellor Maggie Burroughs and a group of teenagers from the shelter return to Springwood. There they find a town where the populace exists in a mass psychosis, tending imaginary children, theirs having all been slaughtered by Freddy. They realize that Freddy is searching for his daughter and conceive a way of destroying him for good by bringing him into the real world.
---
Freddy's Dead: The Final Nightmare was the sixth and, as its title noticeably announces, the last of the A Nightmare on Elm Street films, something at which all but the most undiscerning of genre fans breathed a hearty sigh of relief when the film came out. However, as with the Friday the 13th series, which announced its final chapter twice only to go back on it upon both occasions, the promise of this being the 'final nightmare' was subsequently proven to be false advertising and this was followed by two further entries Wes Craven's New Nightmare (1994) and Freddy vs. Jason (2003).
By the point of Freddy's Dead, the place that Wes Craven's original creation has ended up is one of unbelievable silliness. You almost think that this entry is seeking to kill the character off, as much by announcing it is the final chapter, as by turning him as a bad joke. Robert Englund's yelling and badass posturing is so ludicrous the film has no more substance than a cartoon – he is like a Wile E. Coyote with a bad-tempered case of constipation.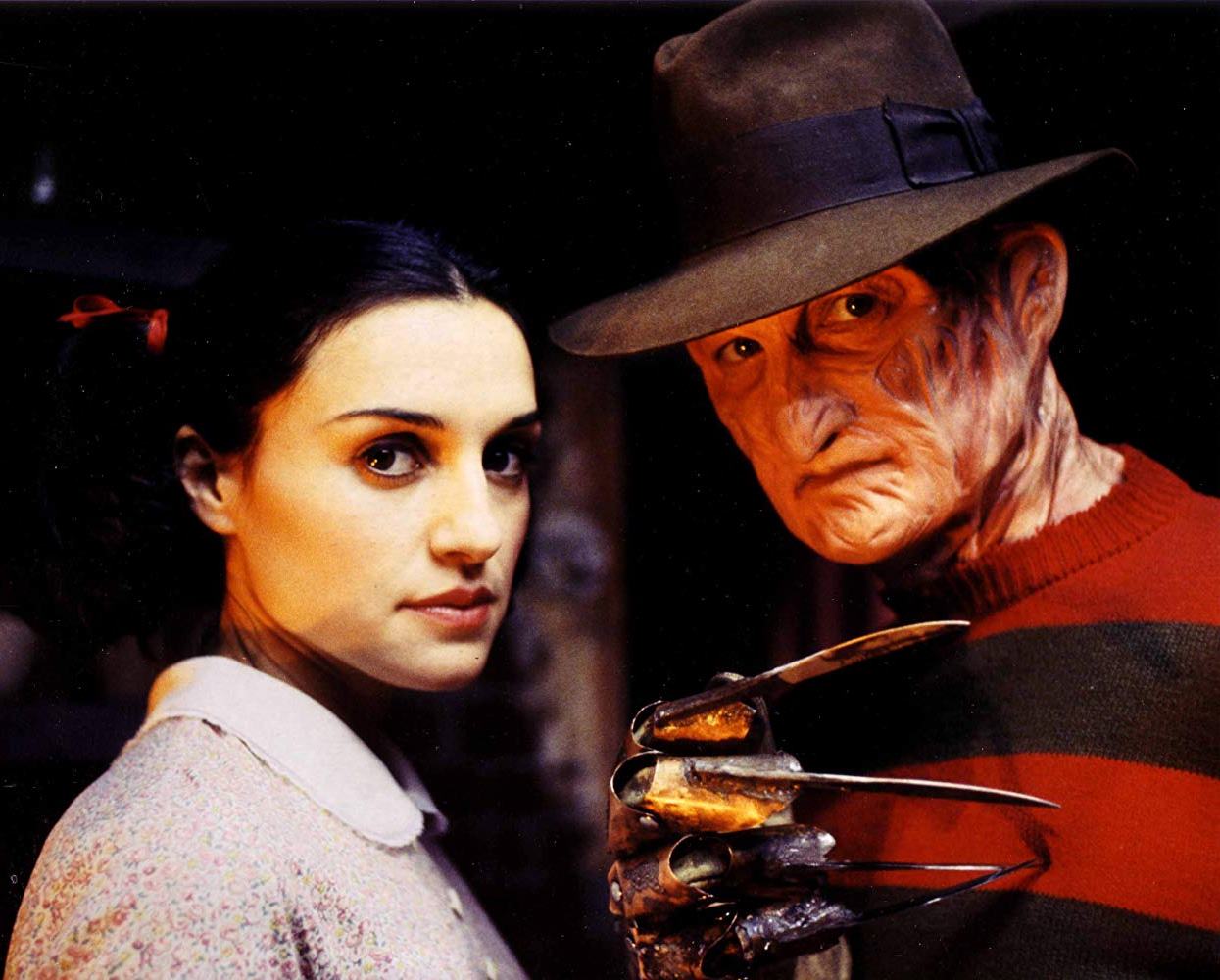 It is hard to believe how absurd some scenes get – like the character who gets trapped in a videogame in his dream while externally he ends up being pogo-sticked around the walls of a house; or the scene where Freddy replaces a deaf character's hearing aid with a sound-amplifying one that then causes his head to explode when Freddy drops a handful of nails. The cameos from Roseanne Barr (who appears for about three seconds as a mother desperate for children), Barr's then real-life husband Tom Arnold, Alice Cooper (as Freddy's father) and Johnny Depp (who made his film debut as one of victims in the first film and here parodies his famous anti-drug commercials) further destroy any seriousness.
The film disobeys its own rules of dream and reality with such frequent disregard as to become meaningless. And by the point of the admittedly amusing way of telling the audience when to put their 3D glasses on for the final sequence that journeys inside Freddy's brain – they are supposed to be Lisa Zane's way of knowing when she's in the dream state – seriousness is a lost cause.
Director Rachel Talalay clearly sees the film as a giant cartoon and treats it with appropriate campiness, but such an approach only emphasizes the questionable taste of the exercise. The film raises a number of serious and disturbing issues – incest, parental abuse and the deaf – only to treat them with an camp attitude that borders on the offensive. The opticals and effects sequences – particularly the cruddy climactic 3D sequence – are far below the series's usual standards. Moreover, this time Robert Englund's makeup looks like one of the mass-produced slip-on Freddy masks.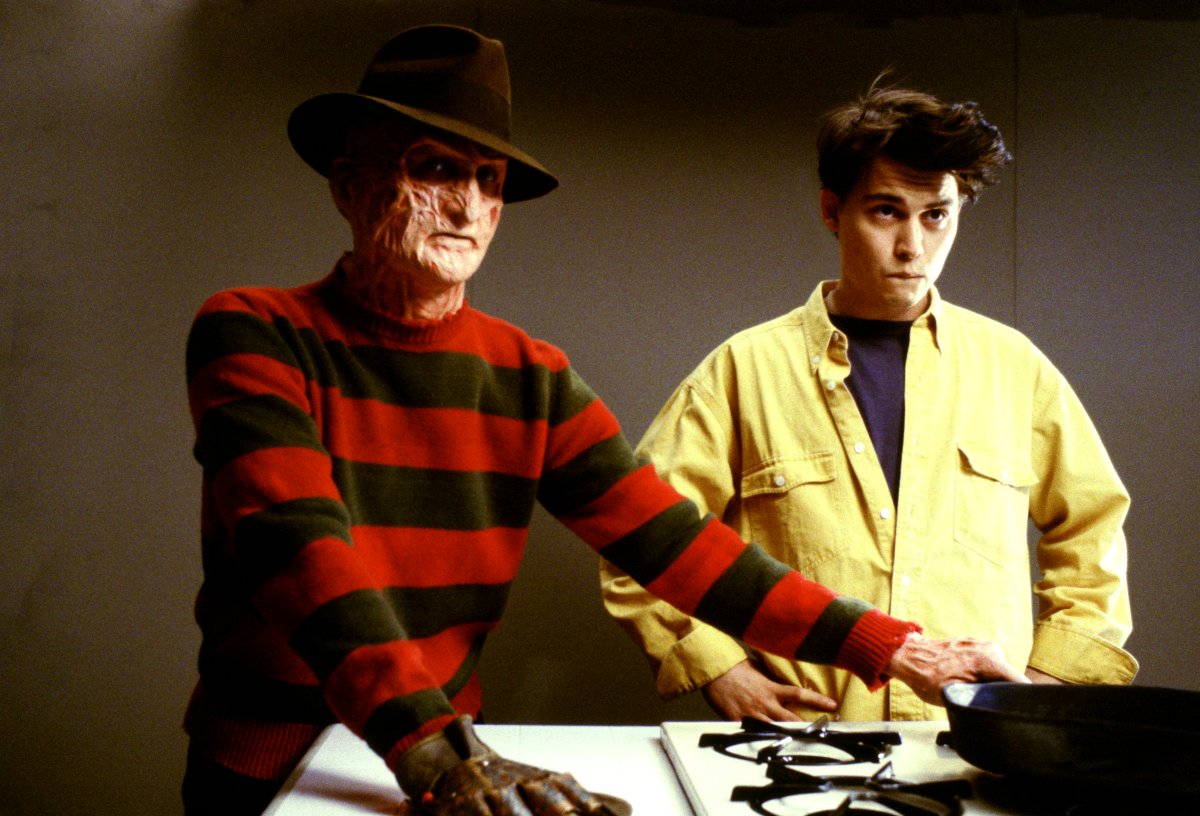 Freddy's Dead: The Final Nightmare was the directorial debut of Rachel Talalay. Talalay began as a production assistant working for John Waters and on various films at Roger Corman's New World Studios. She was production manager on the first two Elm Street films, then graduated to producer with the third A Nightmare on Elm Street III: The Dream Warriors (1987) and produced the next two entries in the series before making her debut as director here. She would go onto direct the equally awful virtual serial killer film Ghost in the Machine (1993) and the amiable comic-book adaptation of Tank Girl (1995). All her work as director subsequent to this has been in television, including episode of Doctor Who (2005– ), although she did produce the likable The Borrowers (1997) and also direct an adaptation of The Wind in the Willows (2006) for the BBC.
The other Elm Street films are: A Nightmare on Elm Street (1984), A Nightmare on Elm Street Part II: Freddy's Revenge (1985), A Nightmare on Elm Street III: The Dream Warriors (1987), A Nightmare on Elm Street IV: The Dream Master (1988), A Nightmare on Elm Street: The Dream Child (1989), Wes Craven's New Nightmare (1994) and Freddy vs. Jason (2003). A Nightmare on Elm Street (2010) was a remake of the original. Never Sleep Again: The Elm Street Legacy (2010) was a documentary about the series.
---
---