USA. 2009.
Crew
Director – Agnieszka Wojtowicz-Vosloo, Screenplay – Jakub Korolczuk, Paul Vosloo & Agnieszka Wojtowicz-Vosloo, Producers – Brad Michael Gilbert, William O. Perkins III & Celine Rattray, Photography – Anastas Michos, Music – Paul Haslinger, Visual Effects – Click 3X, Special Effects Supervisor – Drew Jiritano, Makeup Effects – Tom Denier, Production Design – Ford Wheeler. Production Company – Anchor Bay Films/Lleju Productions/Plum Pictures/Constellation Entertainment/Skylar After Life Productions, LLC.
Cast
Christina Ricci (Anna Taylor), Liam Neeson (Eliot Deacon), Justin Long (Paul Coleman), Chandler Canterbury (Jack), Celia Weston (Beatrice Taylor), Josh Charles (Detective Tom Peterson), Shuler Hensley (Officer Vincent Miller), Rosemary Murphy (Mrs Whitehall)
---
Plot
Schoolteacher Anna Taylor meets with her boyfriend lawyer Paul Coleman for dinner. He is preparing to propose to her but she thinks he is about to break up and walks out. She drives away upset, only to be hit by another vehicle. She wakes up on the morgue table in the funeral home of Eliot Deacon. Eliot informs her that she is dead. He tries to prepare her for her funeral but she refuses to believe that she is dead and tries to escape. Meanwhile, a distraught Paul becomes increasingly certain that Anna is alive and tries to find a means to get to her.
---
After.Life is a film from newcomer Polish director Agnieszka Wojtowicz-Vosloo. Prior to this, Agnieszka Wojtowicz-Vosloo had only made a single short film. Clearly, this gained enough profile that she was able to attain funding from various US companies and a reasonably high-profile cast to make the film. After.Life played at various film festivals and received theatrical release in parts of Europe, although was principally released to dvd in the US.
By its title, I expected After.Life to be a serious effort about the afterlife, perhaps in the same neighbourhood as recent other ventures such as The Lovely Bones (2009) or Hereafter (2010). However, After.Life is immediately different to anything that you expect of it. Agnieszka Wojtowicz-Vosloo introduces us to Christina Ricci's dull life and then cuts from her being caught in an apparent car crash (which we do not see happening) to Liam Neeson at work in the mortuary, dressing a corpse and then with a jolt showing us that it is Christina Ricci dead on the table. Things become weirder as she then open her eyes and Liam Neeson calmly, patiently informs her that she is dead.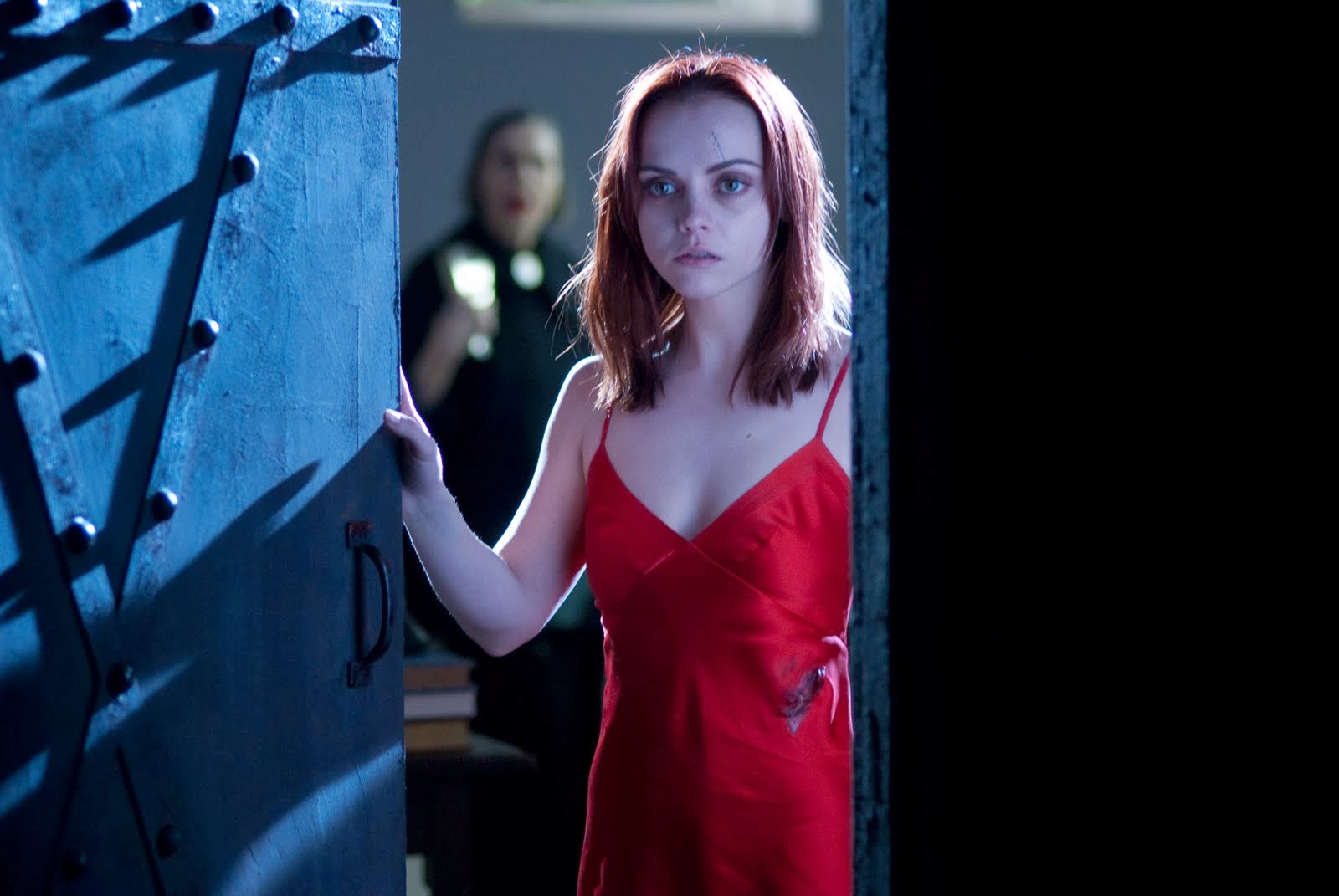 At this point, we are completely baffled as to what is going on – is Christina Ricci in some kind of deathdream situation a la An Occurrence at Owl Creek Bridge (1961) or The Sixth Sense (1999) or does Liam Neeson have some power to raise/talk to the dead akin to the tv series Pushing Daisies (2007-9)? Much of the film is premised around playing this uncertainty out – of Christina Ricci either in a slip or naked on the morgue slab and Liam Neeson patiently trying to tell her that she is dead and there is nothing she can do about it, while she refuses to accept this and keeps contriving means to escape.
Agnieszka Wojtowicz-Vosloo makes a deliberate effort to keep us in a state of ambiguity between whether Christina Ricci is dead or alive. She can clearly affect physical objects in the mortuary, even vandalises the entire room at one point, but appears to be dead when others come in. Her young pupil (Chandler Canterbury) sees her standing in front of a mirror at the funeral parlour but he is later recruited by Liam Neeson and told that he shares the same gift of seeing the dead that Neeson has. I kept wanting to get a handle on precisely what state Christina Ricci was in – it is not clear, for example, how if she is dead that she leaves breath misted on mirrors.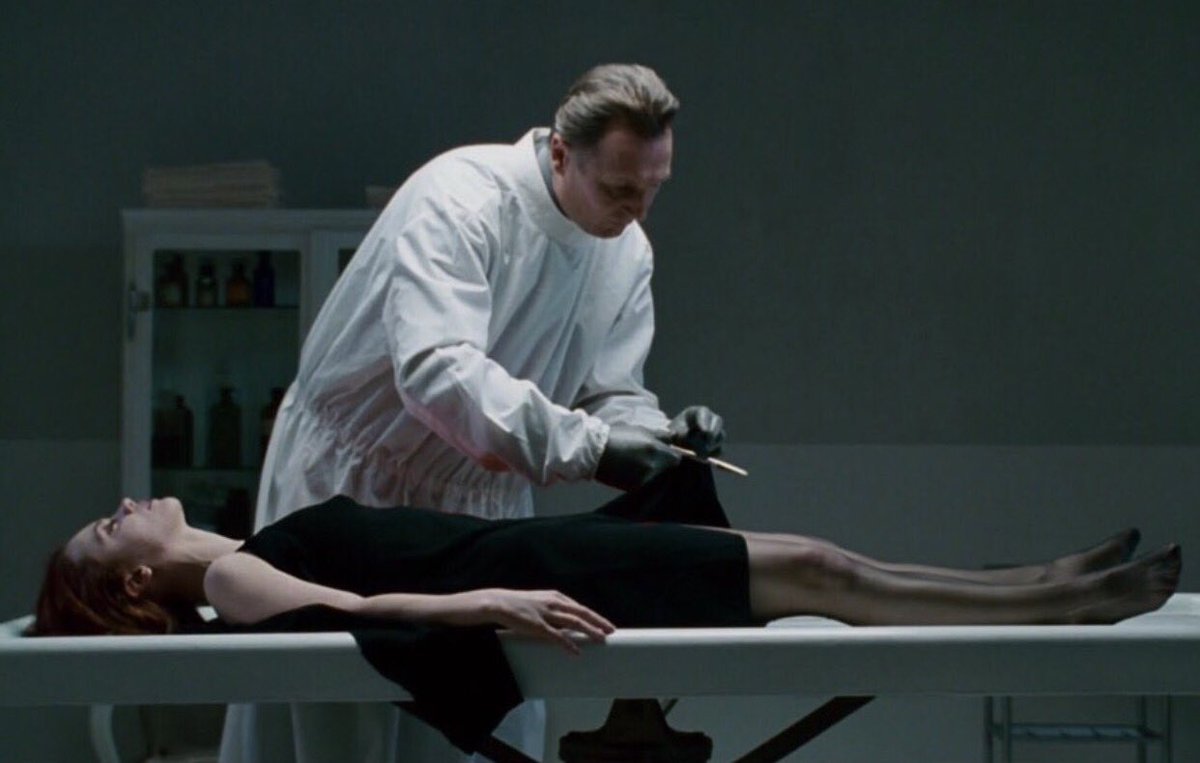 Perhaps in the end you could describe After.Life as falling somewhere between a film like Ghost (1990) with a disembodied Patrick Swayze trying to find a way to contact the people in his life again and the Autopsy Room Four segment of Nightmares and Dreamscapes: From the Stories of Stephen King (2006) with Richard Thomas on an autopsy slab thought dead by the coroner and trying to communicate that he is not despite a paralysed body.
This is certainly an unusual concept for a film – one that you suspect might be better suited for treatment as a half-hour episode of a tv series like The Twilight Zone (1959-63). As we puzzle through the situation, Agnieszka Wojtowicz-Vosloo's slow accumulation of mood absorbs us. Particularly good here is the performance from Liam Neeson. He projects a presence that is friendly and calmly assuring through Christina Ricci's panic, but at the same time his actions are clearly ambiguous – he injecting her with some paralysing drug her as others come, lying in answer to her question about whether Justin Long cried when he came to visit, wiping away her breath on the mirror before she sees it. Even the ending leaves you uncertain whether she is dead or alive. The final downbeat twist as the film goes out holds a bleak chill.
Agnieszka Wojtowicz-Vosloo has yet to direct another film.
---
---