---
Crew
Director – Bud Yorkin, Screenplay – Andy Breckman, Producer – Robert Shapiro, Photography – Stephen H. Burum, Music – Burt Bacharach, Production Design – Gene Callahan. Production Company – Harlin/Robert Shapiro.
Cast
Dudley Moore (Arthur Bach), Liza Minelli (Linda Morona Bach), John Gielgud (Hobson), Cynthia Sikes (Susan Johnson), Stephen Elliott (Burt Johnson), Paul Benedict (Fairchild), Kathy Bates (Cynthia Canby), Geraldine Fitzgerald (Martha)
---
Plot
Alcoholic millionaire's son Arthur Bach and his wife, former waitress Linda Morona, are reduced to poverty when Arthur's jilted fiancee's father, Burt Johnson, acquires control of the Bach family business and forces them to cut off Arthur's inheritance unless Arthur divorces Linda and marries his daughter.
---
This is a sequel to the non-genre hit comedy Arthur (1981), which turned Dudley Moore into a star in the role of a cuddly alcoholic millionaire. Unlike its predecessor, which was one of its year's top-grossing films, this was completely ignored at the box-office.
Arthur 2: On the Rocks is an instantly forgettable affair. Dudley Moore's blinking, stumbling performance is hard to put up with but his one-liners and quips do at least come across with a consistent funniness, something that Liza Minelli's do not. And the character's journey as he is forced to face realities and eventually grow up are okay. The character of the ex-fiancee's father is hardly an effective menace – his giving in so easily at the end is a decided anticlimax.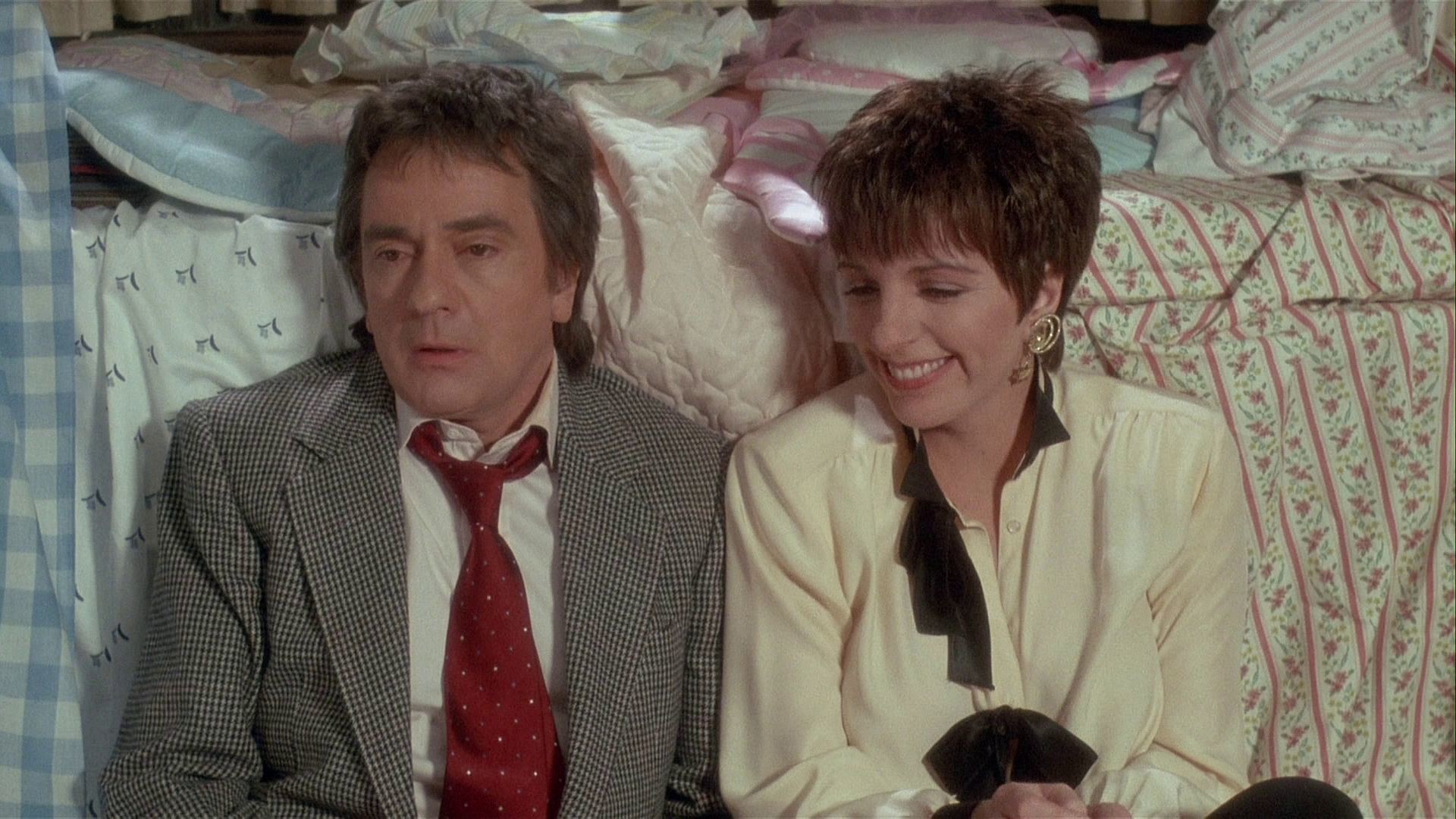 The film makes only a token attempt to deal with its realities and is only too happy to get away from the down-and-out Arthur and back to playing up the playboy life. Ultimately it trivialises the problems of unemployment, low-income living and homelessness.
Some films leave you wondering why they even bothered to make them or how the studio, producers and money people considered anybody would be interested. John Gielgud's sarcastic, dry-witted butler, killed at the end of the first film, reappears as a ghost, the sole reason for the film's inclusion here as fantasy.
---
---