---
Crew
Director – Robert Butler, Screenplay – Joseph L. McEveety, Story – Stewart C. Billett, Lila Garrett & Bernie Kahn, Producer – Bill Anderson, Photography – Charles F. Wheeler, Music – Robert F. Brunner, Optical Effects – Eustace Lycett, Makeup – Robert J. Schiffer, Art Direction – Ed Graves & John B. Mansbridge. Production Company – Disney.
Cast
Kurt Russell (Steven Post), Joe Flynn (Francis X. Wilbanks), Heather North (Jennifer Scott), Harry Morgan (E.J. Crampton), Wally Cox (Mertons), John Ritter (Roger)
---
Plot
Francis X. Wilbanks, programming executive of the UBC tv network, is having a string of disasters in his choice of programs. UBC mailroom boy Steven Post's girlfriend Jennifer Scott is left a chimpanzee when her neighbours move to San Francisco. Steven takes a dislike to the chimpanzee because it keeps changing the channels on his tv set. He then finds that the programs it keeps changing to are always the top rating ones. By using the chimp to predict which programs are going to be successful, he is able to rise up through the corporation and create a string of hit shows.
---
The Computer Wore Tennis Shoes (1969) was one of Disney's biggest live-action comedy hits. Fresh from that success, Disney then paired Computer's two stars – Kurt Russell and Joe Flynn – back together for The Barefoot Executive with both playing essentially the same roles. Later, Disney, Kurt Russell and Joe Flynn would make two Dexter Reilly sequels – Now You See Him, Now You Don't (1972) and The Strongest Man in the World (1975). The Barefoot Executive is a Dexter Reilly film in all but name.
The Barefoot Executive has a limited one-note idea – a chimpanzee that can predict hit tv programs. The film milks the slimness of the idea for all it is worth but it is a losing battle. We never find out how the chimp manages to predict shows – simply by the film avoiding any explanations whatsoever of such an ability.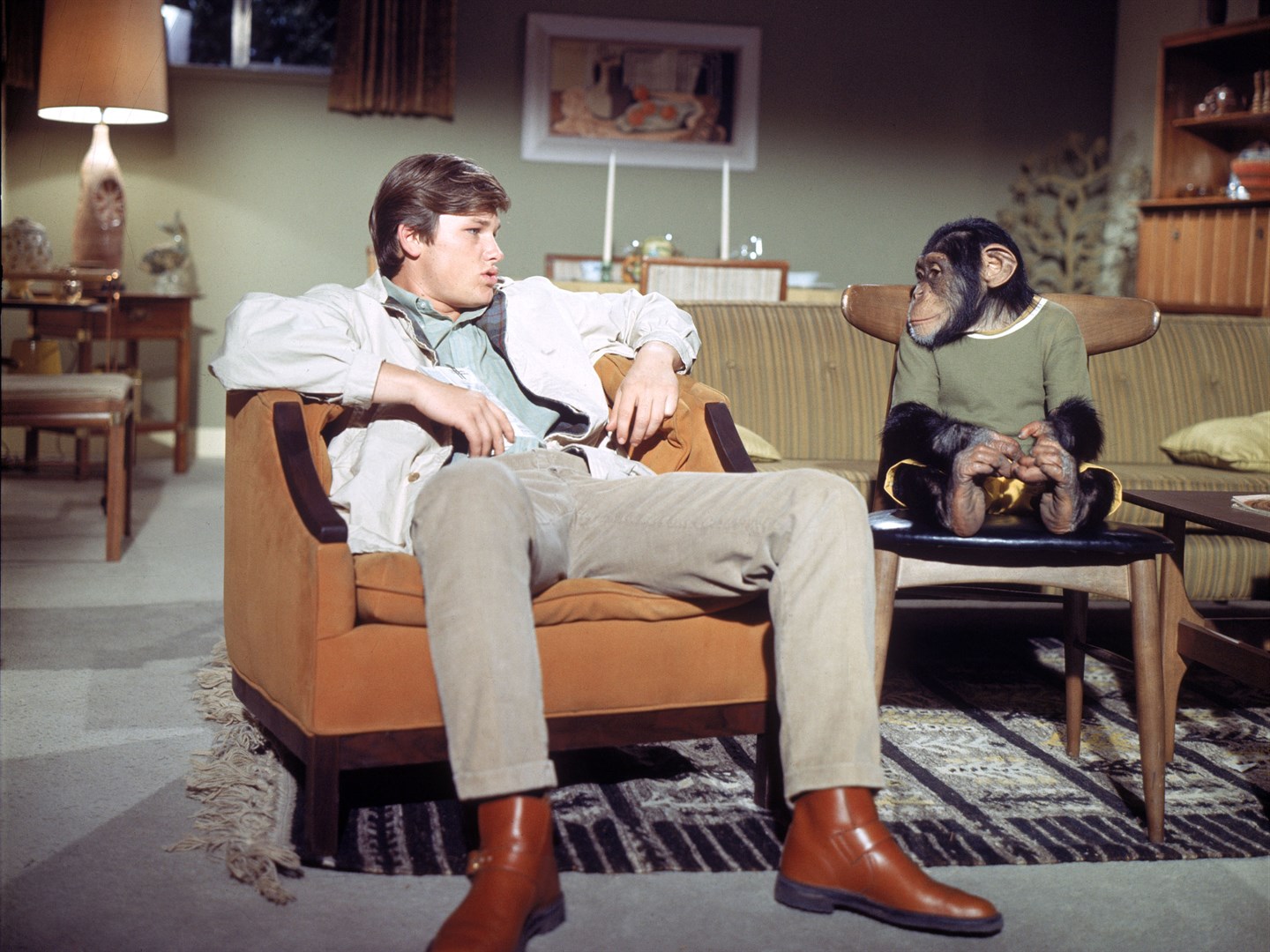 The scriptwriter seems to know little about how tv networks run – when Kurt Russell substitutes the Daredevil Dan reel for the show that is meant to be screening, the network seems unable to think of simply halting the broadcast and taking the program off the air, for instance.
Things perk up somewhat in the latter half where there are some mildly amusing slapstick sequences. There is one amusing scene where Joe Flynn runs his nephew's bicycle over and embarrassedly ends up having to deliver his nephew's paper-run from his Rolls-Royce.
Disney later remade the film as a tv movie The Barefoot Executive (1995).
---
---