---
Crew
Director/Producer – Stanley Donen, Screenplay – Peter Cook, Story – Peter Cook & Dudley Moore, Photography – Austin Dempster, Music – Dudley Moore, Animation – Barley-Pettingrell Design, Art Direction – Terry Knight. Production Company – 20th Century Fox
Cast
Dudley Moore (Stanley Moon), Peter Cook (George Spiggott), Eleanor Bron (Margaret Spencer), Raquel Welch (Lillian Lust), Michael Bates (Inspector Reg Clarke)
---
Plot
Short-order cook Stanley Moon is hopelessly infatuated with co-worker Margaret Spencer and longs for even an opportunity to talk to her. After another failed chance to profess his love, Stanley decides to hang himself, but even this fails. George Spiggott then appears, claiming to be The Devil and offering Stanley seven wishes in return for his soul. Stanley agrees and uses the wishes to further his love for Margaret. However, Spiggott cleverly wangles his way around the wording to ensure that each wish is a failure.
---
This likeable effort comes from Peter Cook and Dudley Moore, two of the principal comedic figures among the pre-Monty Python generation of British comics to emerge from Cambridge University. Cook and Moore first came together in the comedy club The Establishment and then the famous Private Eye magazine and then together on the tv series Not Only … But Also (1964-70). This led to a couple of film outings in The Wrong Box (1966) and Bedazzled here, plus the unfunny Sherlock Holmes comedy The Hound of the Baskervilles (1978).
It is refreshing to see them here turning the acerbic humour particular to the Goon Show generation toward old sentimental eschatological comedies. In particular, their target in Bedazzled is a scathing send-up of Faust and the light comedy fantasies of the 1940s. The film's cheeky irreverence in throwing a number of barbs in the direction of Christianity is in many ways a forerunner of Monty Python's The Life of Brian (1979).
Cook and Moore bring on board director Stanley Donen who was previously known for musicals like Singin' in the Rain (1952), Seven Brides for Seven Brothers (1954), Funny Face (1957) and Damn Yankees (1958) and frothy romantic comedies like Charade (1966) and Arabesque (1967).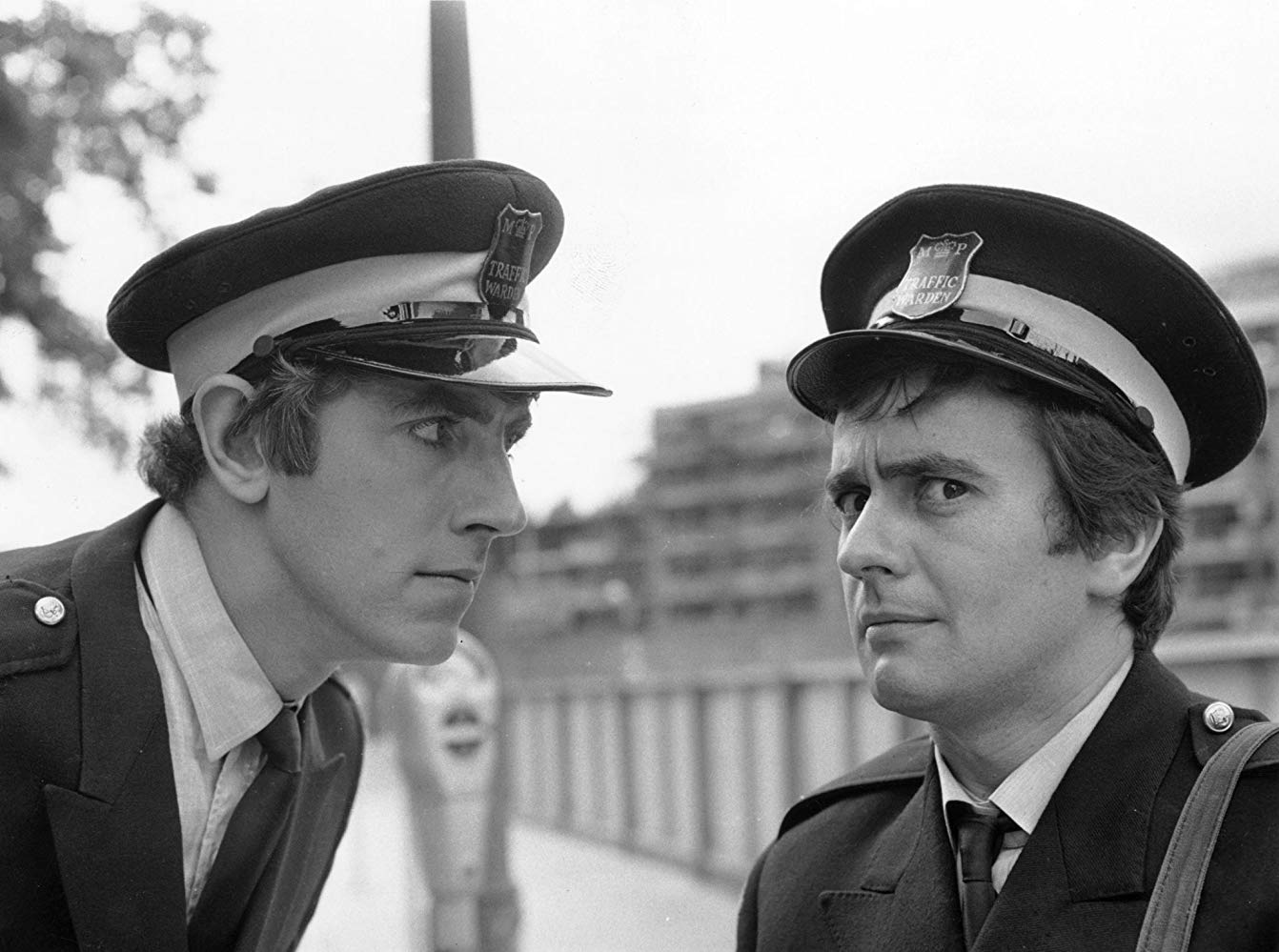 The American-born Donen proves adept at the capturing the singularly scathing bite of British comedy. There is some wittily absurd nonsense – a vision of trampolining nuns is the film at its most surreal. Peter Cook writes himself all the best lines as the nonchalantly malicious, Cockney-accented Devil, who cheerfully rips the last pages out of Agatha Christie thrillers, expires parking meters with a snap of his fingers and spills an old lady's groceries just to create mischief.
Dudley Moore, whose only real range as a comic was playing a bumbling twit is, as always, the point where the wit careens over into a certain bumbling buffoonery. Raquel Welch is cast as Lust, a part at which she, beyond her supremely suited physical qualifications, lacks any discernible sign of animation.
Bedazzled is not a masterpiece but it is certainly better than the awful American remake Bedazzled (2000), which featured Brendan Fraser in the Dudley Moore part and Elizabeth Hurley as the Devil and missed the original's black comic bite by miles.
Stanley Donen's other genre outings was the musical Damn Yankees (1958) about a man signing a pact with The Devil to help his baseball team win; The Little Prince (1974), a fable about an alien boy; and the killer robot science-fiction film Saturn 3 (1980).
---
---