---
Crew
Director – Brian De Palma, Screenplay – Jordan Crittenden, Producer – Steven Bernhardt, Photography – John A. Alonzo, Music – Jack Elliott & Allyn Ferguson, Art Direction – Bill Malley.
Cast
Tom Smothers (Donald Beeman), Katharine Ross (Beautiful Girl), Orson Welles (Mr Dallesandro), John Astin (Turnbull), Susan Zenor (Paula), Samantha Jones (Susan)
---
Plot
Unable to handle work pressure, marketing executive Donald Beeman walks out of his job and becomes a tap dancing magician under the tutelage of Mr Dallesandro. On his travels, he encounters various strange people. Later he and his workaholic ex-boss create Tap Dancing Magicians, a course for pressured executives to drop out into, and it becomes one of the most successful corporations in the world. Soon however, this business begins to exert pressure on Donald too.
---
Get to Know Your Rabbit was Brian De Palma's third film. With his next film Sisters (1973), De Palma ventured into the psycho-thriller genre and had a hit. He would go on over the next decade to make other hits like Carrie (1976), The Fury (1978), Dressed to Kill (1980) and Blow Out (1981) and become synonymous with stylish psycho-thrillers and his recurrent Hitchcock homages. Before that though, Brian De Palma for all the world seemed to be shaping up as a director of quirky independent films with the likes of Greetings (1968), The Wedding Party (1969), Hi, Mom (1970) and Get to Know Your Rabbit. Sadly, most of his earlier indie films languish forgotten nowadays – they are rarely seen today and difficult to find, if not unavailable, on video/dvd.
All of which is a shame as Get to Know Your Rabbit is a brilliantly funny absurdist comedy. Were it more well known, it would undoubtedly become the cult film it should be. Americans never understood the absurdist sense of humour that emerged out of the British tradition (Monty Python, the Goon Show, The Young Ones et al), which may well explain why Get to Know Your Rabbit was not a success.
Jordan Crittenden's script is filled with wonderfully nonchalant absurdities – the bomb-caller who tries to announce there is six minutes before a bomb goes off and is put on hold; Katharine Ross's delightfully nonsensical story about her crush on the paper-boy and how she had to sell herself to pay for the paper subscription in order to continue to see him every day; or John Astin as Tom Smothers's workaholic former boss begging – "I've been so long without an office. Just give me an office, I wouldn't ask you to trust me with a job" and then collapsing in relief when he finally gets to paperclip two pieces of paper together. The final throwaway gag is sublime.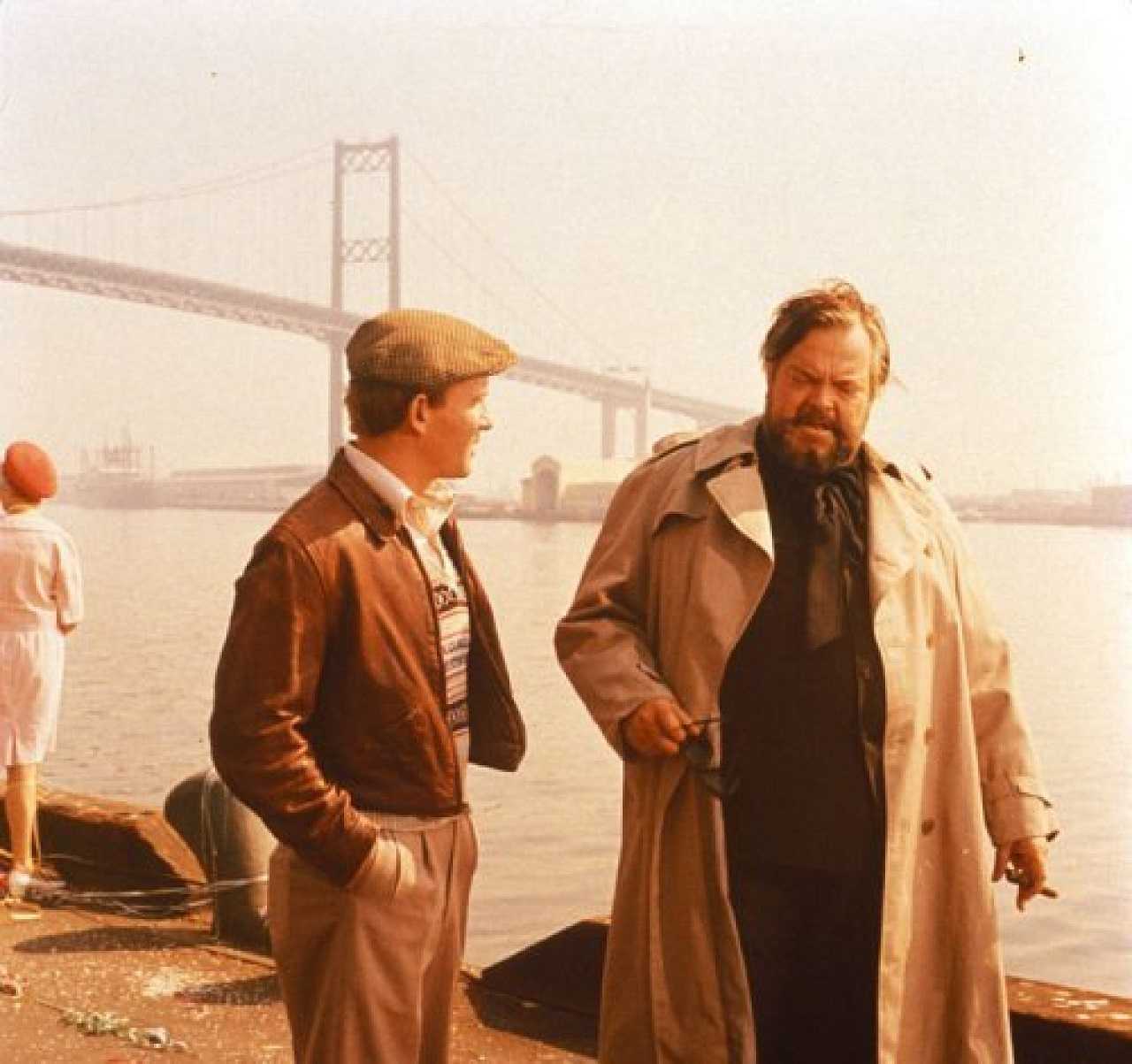 The cast are memorable, of which John Astin and a wonderfully dignified Orson Welles, who gets to indulge his love of magic tricks, are standout. (In the documentary De Palma (2015), De Palma recounts problems with Welles who did not bother to learn his lines and a politically disaffected Tom Smothers who went AWOL from the set). De Palma directs in perfectly droll straight-face and the film is a joyous little gem. The only time that Brian De Palma ever had the opportunity to indulge this sense of humour again was in The Phantom of the Paradise (1974) – comedy is a genre one wishes he would visit again.
Brian De Palma's other genre films are:– the psycho-thriller Sisters/Blood Sisters (1973), the rock musical Phantom of the Opera parody The Phantom of the Paradise (1974), the reincarnation thriller Obsession (1976), the psychic powers films Carrie (1976) and The Fury (1978), the psycho-thrillers Dressed to Kill (1980), Blow Out (1981), Body Double (1984) and Raising Cain (1992), the sf film Mission to Mars (2000) and the psycho-thriller Femme Fatale (2002). De Palma (2015) is a documentary about De Palma's life and films.
---
---