---
Germany/South Africa/UK/France. 2012.
Crew
Director – Christopher Smith, Teleplay – Adrian Hodges, Based on the Novel by Kate Mosse, Producer – Moritz Polter, Photography – Robert Humphreys, Music – Trevor Jones, Visual Effects – UPP (Supervisor – David Vana), Prosthetics – CFX Productions SA (Supervisor – Robert Carlisle), Production Design – Tom Hannam. Production Company – Tandem Communications/Film Afrika/Scott Free Films/Sat.1.
Cast
Vanessa Kirby (Alice Tanner), Jessica Brown-Findlay (Alais Pelletier Du Mas), Katie McGrath (Orlane Congost), John Hurt (Audric), Tony Curran (Guy d'Evereaux), Sebastian Stan (Will Franklyn), Bernard Schier (Father Paul Authie), John Lynch (Simon de Montfort), Claudia Gerini (Marie-Cecile de L'Oradore), Emun Elliott (Guillaume Du Mas), Tom Felton (Viscount Raymond-Roger Trencavel), Janet Suzman (Esclarmonde), Matthew Beard (Sajhe de Severin), Patrick Rapold (Inspector Yves Beau), Danny Keogh (Bertrand Pelletier), Joe Vaz (Javier Domingo), Erica Wessels (Shelagh O'Donnell), Gawn Grainger (Simeon), Paul Hilton (Francois), Lena Dorrie (Rexende)
---
Plot
Alice Tanner is in France to receive an inheritance from her aunt and has joined her friend Shelagh O'Donnell to help out on an archaeological dig. While she is there, an earth tremor opens a cave on the hillside. Alice ventures in. She picks up a ring she finds there, whereupon she has a vision of Alais Pelletier in the fortress city of Carcassonne in the year 1208. Immediately after, Alice is questioned by police and others demanding to know the whereabouts of the ring, which has vanished. She is given warnings to trust nobody. People around her go missing and turn up dead as secret societies mobilise into action to obtain the ring. Back in the 13th Century, Alais is told by her father that he is the guardian of one of three books that combine to show the secret of the Holy Grail. He appoints her the new guardian of the book that he holds. Alais's half-sister Orlane, who has been sleeping with Alais's husband Guillaume, is eavesdropping. She is jealous that she has not been chosen as guardian and determines to obtain the copies of the book. At the same time, the armies of the Catholic Church surround Carcassonne, determined to massacre the Cathar heretics that Viscount Trencavel has given shelter to, as well as obtain the book.
---
Labyrinth – not to be confused with the Jim Henson-George Lucas-David Bowie fantasy film Labyrinth (1986) – is a tv mini-series that aired in two two-hour parts. It is based on the novel Labyrinth (2005) by British author Kate Mosse. Labyrinth was Mosse's third novel – she has also written several non-fiction works – and became a best-seller. Mosse has followed it up with two loose sequels Sepulchre (2007) and Citadel (2012), both mysteries with a supernatural tinge set in various periods of French history that come with parallel stories taking place in the present, in what has come to be known as her Languedoc Trilogy, as well as other historical novels.
Labyrinth may well have been a work that I might have passed over if I were simply flipping through upcoming tv programming. What did attract me however was the name of Christopher Smith in the director's chair. Beginning with Creep (2004), a horror film set in the London Underground, and passing through the likes of the Backwoods Brutality comedy Severance (2006), the remarkable timeloop film Triangle (2009) and the equally amazing Mediaeval film Black Death (2010), Smith has become a regular genre director who is well worth keeping an eye on. He subsequently went onto make the Christmas film Get Santa (2014), the thriller Detour (2016), the ghost story The Banishing (2020) and the horror film Consecration (2023). The mini-series also comes from Scott Free Productions – among several other international production companies – the company of brothers Ridley and Tony Scott, who have been backing a number of tv mini-series in recent years. This was one of the last productions to bear Tony Scott's name following his suicide in 2012.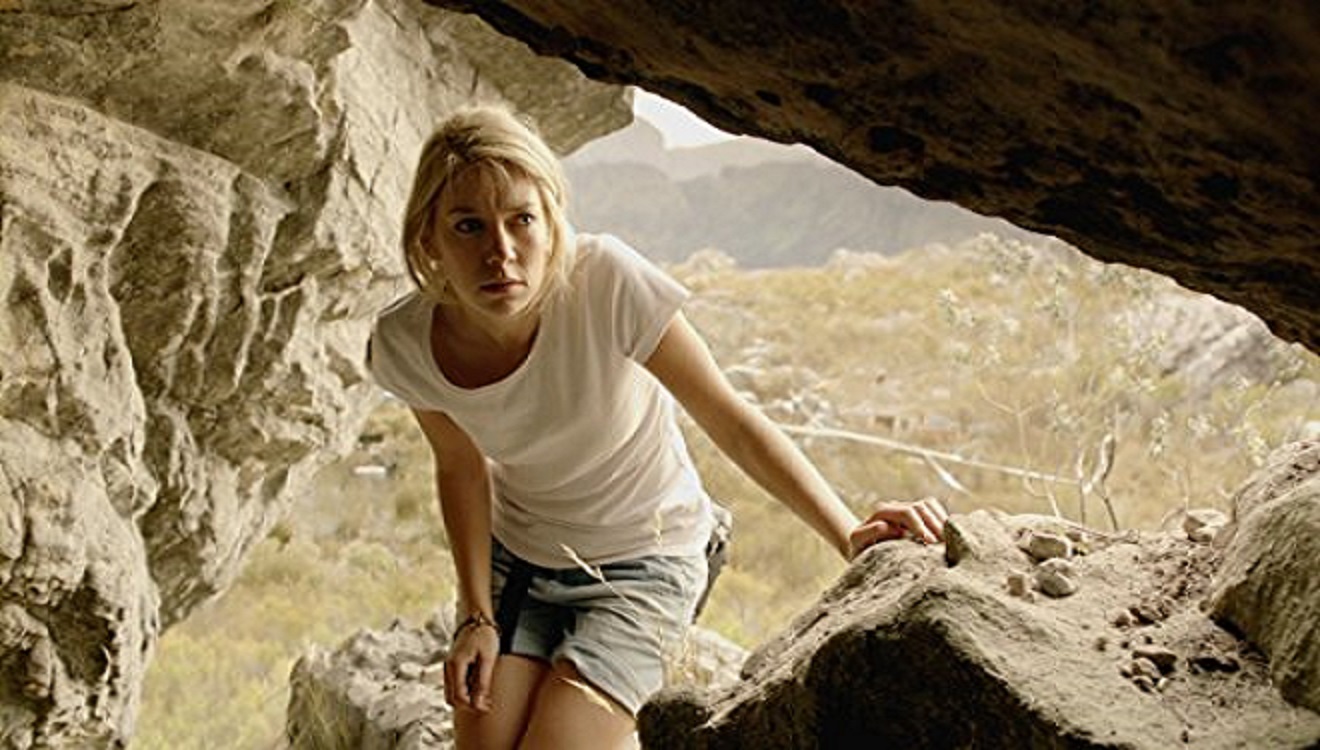 I expected much from Labyrinth based on the Christopher Smith name – I think he is one of the most underrated and intelligent directors currently at work in the genre. However, I ended up disappointed. It feels exactly as though Smith has signed onto a big budget tv show as a hired gun and simply brought to life the script he was handed, no more than that, and does little to imbue it with the creativity he did in the original scripts he wrote for his own films.
Kate Mosse set her book around the real-life historic location of the French fortified town of Carcassone. (Mosse became fascinated with the town after she and her husband visited there in the 1980s). The incident that forms that backdrop of the novel/mini-series happened in August of 1209 when nobleman Simon de Montfort and the Abbot Guy de Veaux-de-Cernay led an army of Crusaders that surrounded Carcassone, demanding the surrender of the Cathar heretics that were being sheltered by Viscount Raymond Roger Trencavel, eventually forcing all the inhabitants to leave. All of this is depicted throughout the mini-series where the various historical figures are played by actors.
Around these historical events, Kate Mosse has written two parallel stories that flip back and forward between Vanessa Kirby and the discoveries she makes in the present-day and Jessica Brown-Findlay as she is bequeathed one of the books of the Holy Grail in 13th Century Carcassonne. This is where Labyrinth starts to fall down. The plot elements that Mosse throws together seem over-used to put it politely. Stop me if you have heard this before – the quest for the Holy Grail, a mystery involving a trail of historical clues littered around France, Secret Societies, the evils of the Catholic Church, even a priest from a secret Catholic conclave with orders to eliminate witnesses. In other words, all of it seems like a copycat of Dan Brown's The Da Vinci Code (2003) and its film version The Da Vinci Code (2006).
Labyrinth works okay as a thriller. The plot keeps turning sufficiently that one was engaged to the end. The cast seem well suited to the roles they are placed in with both John Lynch and Tony Curran having a good deal of fun relishing the opportunity to play at being evil. Yet there is still the feeling that Christopher Smith is working on a commercial project. The main problem with the film is that it sets up an intriguing mystery but Kate Mosse has spent little time thinking the premise out when it comes to the fantasy elements.
In actuality, the Holy Grail (as presented here) seems such a useless artifact that one wonders why secret societies have spent centuries pursuing it. It can bestow the gift of immortality – but only on the person that it has chosen as its Guardian. Anybody else who partakes without being chosen is cursed to remain immortally aged. Even when one is the Guardian, you have to navigate the supposed Labyrinth – although this is not a labyrinth in any classic sense of the meaning, merely a cave. Exactly what the Grail is and why it needs to be hidden in texts is never clearly spelt out, all that we see of it is some mystic lights shining from behind rocks whose true nature is deliberately kept off-stage. For that matter, both of the story's heroines, especially the present-day Alice – who seems to know less about the Grail than anybody else in the film and yet seems chosen by it for great purpose – are bequeathed the roles as Guardians because they are essentially Mary Sues, characters whose only real virtue is their pure-heartedness.
---
---