USA. 1994.
Crew
Director – Joe Johnston, Animation Director – Maurice Hunt, Screenplay – David Casci, Ernie Contreras & David Kirschner, Story – David Casci & David Kirschner, Producers – David Kirschner & Paul Gertz, Live Action Producer – Michael R. Joyce, Music – James Horner, Visual Effects – Cinema Research (Supervisor – Richard T. Sullivan), Production Design – Gay Lawrence & Valerio Ventura. Production Company – Hanna-Barbera/Turner Pictures/20th Century Fox.
Cast
Macaulay Culkin (Richard Tyler), Christopher Lloyd (Mr Dewey/The Pagemaster), Ed Begley Jr (Alan Tyler), Mel Harris (Claire Tyler)
Voices
Patrick Stewart (Adventure), Whoopi Goldberg (Fantasy), Frank Welker (Horror), Jim Cummings (Long John Silver), Leonard Nimoy (Dr Jekyll & Mr Hyde), George Hearn (Captain Ahab)
---
Plot
Richard Tyler drives his family crazy with his obsession at seeing potential dangers and health risks in everything that happens. A storm forces Richard to seek refuge in a library. There he slips and knocks himself out and suddenly finds himself swallowed up inside a mural on the library ceiling. In the world he finds himself in, the librarian is now a wizard who calls himself The Pagemaster. He tells Richard that he must find his way to the Exit sign and engage in three adventures along the way. Joined by three living books, Richard ventures through The Land of Adventure, the Land of Fantasy and Horror, and the Land of Fantasy, each the world of a classic book come to life.
---
Although it was slammed with an extraordinary ferocity at the time it came out – one well out of proportion to the product on display – The Pagemaster is a passable children's film. It takes more than a few ideas from The Neverending Story (1984) and sequels. If anything, it seems like a feature length version of one those posters or bookmarks that featured everybody from Michael J. Fox to Mr T and the Star Trek: The Next Generation (1987-94) cast invoking people to read and use their libraries.
Care has been definitely placed into The Pagemaster. The live-action scenes – directed by Joe Johnston of Honey, I Shrunk the Kids (1989), Rocketeer (1991), Jumanji (1995), Jurassic Park III (2001), The Wolfman (2010) and Captain America: The First Avenger (2011) fame – are so-so. However, the animation is designed for big-screen scale and size where some of the individual scenes – like the Moby Dick sequence all in red or the climactic battle with the dragon, even the encounter with the fairies – are excellent.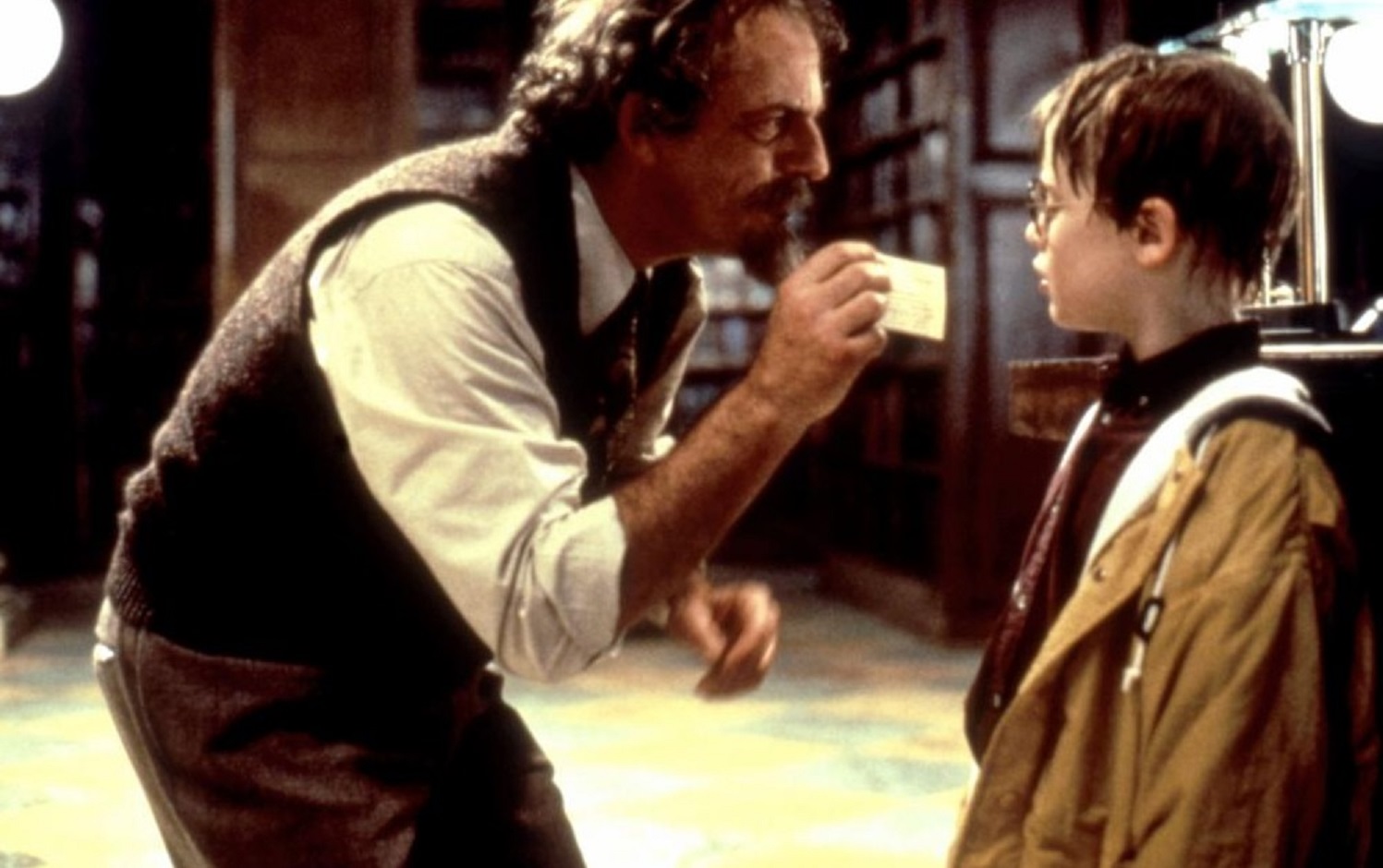 What gives the film life is the voice work of Patrick Stewart and Whoopi Goldberg. The script provides them with some sly one-liners. Patrick Stewart has an absolute ball, getting into the larger-than-life "Me hearties" role and playing up the curmudgeonly soft-heartedness just right, while Whoopi Goldberg brings all her sass to the part of Fantasy. In fact, with Leonard Nimoy and Robert Picardo also present, the film seems like an unintentional Star Trek gathering – although Nimoy's part is minor and completely undistinguished despite his top-billing. The film also has the obnoxious Macaulay Culkin – which may have been why it inspired such a negative reaction – but he is reduced to a voice for almost the entire film, which serves to lessen his irritability considerably.
The Pagemaster's weak point is its story, which is linear and vaguely developed. It also does have an unfortunately media-informed view of the books in question – that The Red-Headed League (1891) is a book rather than a short story; that Gulliver's Travels (1726) is a children's book; or that 20,000 Leagues Under the Sea (the book) (1869) has an octopus scene in it.
---
Trailer here
---