---
Crew
Director – Joe Wright, Screenplay – Jason Fuchs, Producers – Greg Berlanti, Sarah Schechter & Paul Webster, Photography (3D) – John Mathieson & Seamus McGarvey, Music – John Powell, Visual Effects Supervisor – Chas Jarrett, Visual Effects – Framestore (Supervisors – Kyle McCulloch & Stephane Naze), The Magic Camera Company, MPC (Supervisor – Christian Irles), Rising Sun Pictures, Scanline (Supervisor – Danielle Plantec) & Wolf and Crow, Special Effects Supervisor – Mark Holt, Production Design – Aline Bonetto. Production Company – Warner Brothers/Ratpac Dune Entertainment/Berlanti Productions.
Cast
Levi Miller (Peter Pan), Hugh Jackman (Captain Blackbeard), Garrett Hedlund (James Hook), Rooney Mara (Princess Tiger Lily), Adeel Akhtar (Sam Smiegel), Nonso Anozie (Bishop), Kathy Burke (Mother Barnabas), Tae-joo Na (Kwahu), Jack Charles (Chief Great Little Panther), Amanda Seyfried (Mary), Cara Delevingne (Mermaids)
---
Plot
Young Peter is abandoned on the doorsteps of an orphanage as a baby and grows up there. In the midst of the World War II Blitz, he is startled as a pirate ship appears in the sky to regularly snatch up the sleeping orphans. Peter jumps aboard the ship. Taken to Never Never Land, he learns that the orphans are to be placed into servitude to dig in the mines for pixum or fairy dust for Captain Blackbeard. There Peter befriends fellow prisoner James Hook. Peter is then sentenced to walk the plank into a vast pit for his insolent attitude only to surprise everyone by flying back up. Afterwards, Blackbeard takes a great interest in Peter because of a prophecy that says a boy that can fly will be his downfall. Peter and Hook make an escape in a pirate ship and fly it off into the jungles of the island where they are captured by Princess Tiger Lily and the natives. As Blackbeard comes pursuing them, Peter begins to understand his chosen destiny as a child born of fairy and human who holds the key to the hiding place of the pixum.
---
J.M. Barrie's Peter Pan (1904) has a strange fascination in popular culture – particularly American culture more so than British. The definitive film version is usually regarded as the Disney animated Peter Pan (1953). Beyond that, the story has been numerously revived, sequelised, prequelised and rewritten in different settings (see below). Quite what so many people see in the story is puzzling to me. Peter Pan is a simplistic story whose effect all comes in its child-like wish fantasy – it is about never growing up, believing in fairies and flying. The story of its creator – the real J.M. Barrie, not the fictional character dreamt up by Finding Neverland (2004) – seemed a sad figure – someone who never seemed to grow up emotionally or do that well with adult relationships. Many of the story elements of Peter Pan have not dated that well – one of the aspects that always gets swept under the rug is that the American Indian tribe that Tiger Lily belongs to are called the Picaninnies, a racist term that would have been in use in Barrie's day that refers to Black children.
Pan, which has been in the planning for some years, is a massive production. The director is the British Joe Wright who has an estimable career in arts and letters with adaptations of Pride and Prejudice (2005) and Anna Karenina (2012) to his name, while his highly acclaimed Atonement (2007) won the Academy Award for Best Picture. Subsequent to this, Wright went on to make Darkest Hour (2017). Wright had previously ventured into genre material with Hanna (2011) with Saorise Ronan as a genetically-engineered assassin and subsequently made the psycho-thriller The Woman in the Window (2021), as well as produce the disturbed psychology film Swallow (2019).
I kept wondering who Joe Wright and Warner Brothers thought they were making Pan for. If it was child audiences, most of them stayed away in droves; if it was fantasy and effects audiences, the story seemed too simplistic for most of them; if it was fans of the original, they heaped ridicule on the production. (The film earned back $35 million domestically against a $150 million production cost).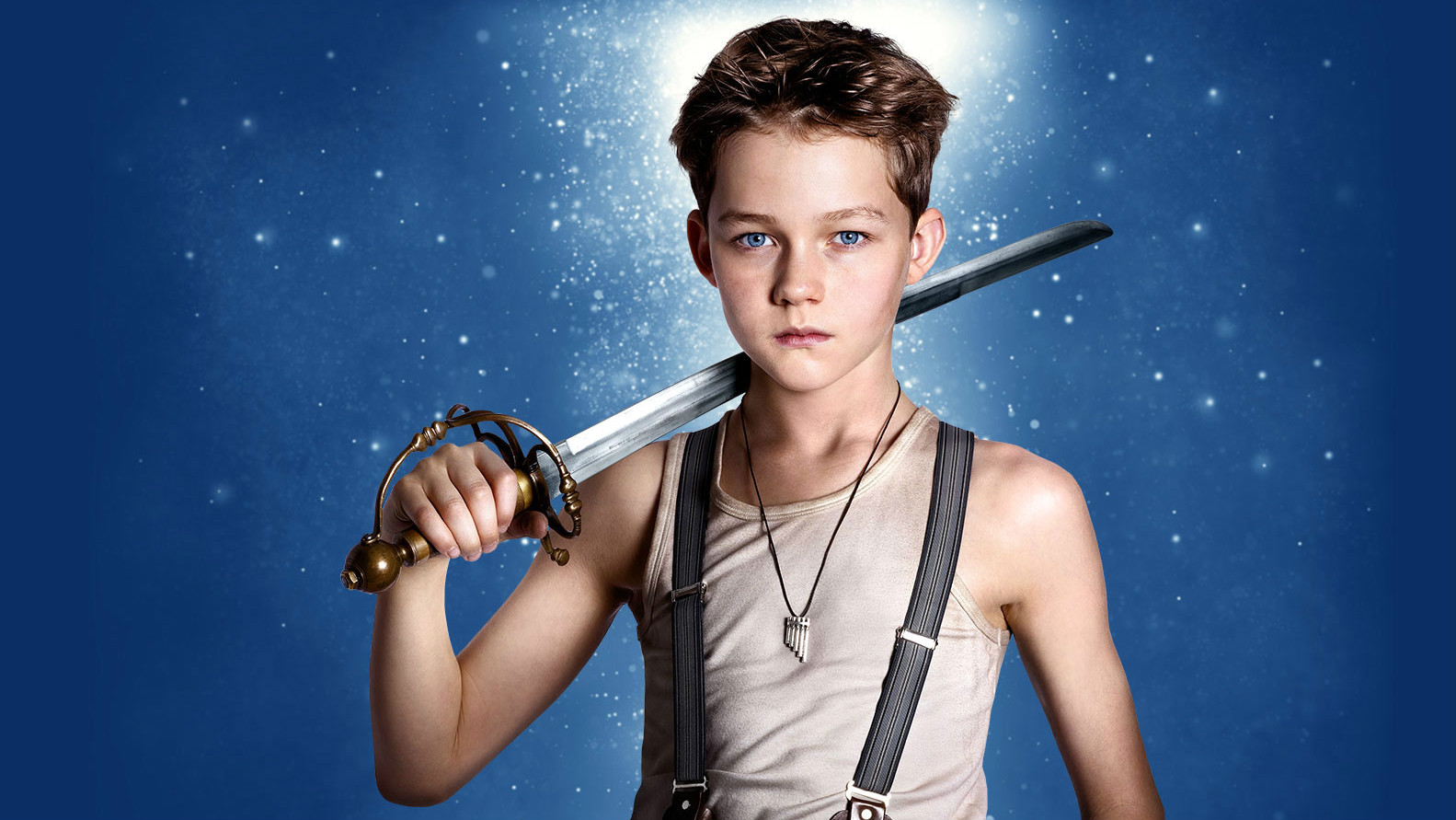 The problem for me was that Pan is a slim story that has been vastly over-produced. I started to switch off during the scenes set in London – no matter what it was, whether the boy's dormitory, the camera moving through the streets, the mother superior's hall of records or the sailing ship in the sky and Peter going flying off into space on the end of a rope, all of it seemed to be obtrusively arranged to pop out at us in 3D. The absolute worst of these is where the ship flies away amidst a mid-air dogfight amid Spitfires and exploding barrage balloons – what seems particularly absurd about the sequence is that the film has updated the setting of the story some forty years after J.M. Barrie wrote it solely for the coolness of staging a WWII dogfight. It is a film that is going to seem awfully annoying to watch flat on dvd/tv in that so much of it is arranged around these pop-up effects.
The film settles down somewhat once it enters Never Never Land where at least Hugh Jackman gives a theatrical performance that distracts from everything else whenever he is around. Nevertheless, Joe Wright and the effects team are constantly creating massive effects set-pieces – Peter and Hook scaling falling gondolas to hijack a ship; the ship crashing through the jungle; their being pursued by giant cartoonish birds; the trampoline fight scenes amongst the tribe; the village invaded in a shootout with the pirates (where for some reason the tribespeople keep exploding into coloured smoke whenever they are killed); giant-sized crocodiles doing leaps through the air above the coracle. The most spectacular of these are the scenes in the fairy cavern where we get two rival sailing ships flying through the air, crashing and smashing through the stalactites as various parties fight around the rigging. It is an extended sequence that has some of the biggest wow factor of any fantastic film I have seen this year.
On the other hand, you might well ask yourself how much all of this has to do with Peter Pan. J.M. Barrie seemed to conceive a character who could believe he could fly and never grew up. It was an impossibly ideal vision of youth rejecting adulthood. Would J.M. Barrie have envisioned a Peter Pan that was intended as pure spectacle with exploding sailing ships crashing through caves or dodging Spitfire dogfights? Methinks not.
Many other aspects of the story also get drastically rewritten. Barrie conceived fairy dust as the essence of something magical; now it is something crystalline that is in short supply and has to be mined by enslaved orphans. Peter is now given a backstory where he is revealed as half-fairy and in the film's most creaky plot device has a prophecy as a Chosen One written for him. Perhaps the most ridiculous and completely random thing is having the abducted slave children singing a version of Nirvana's Smells Like Teen Spirit (1991) as the ship arrives.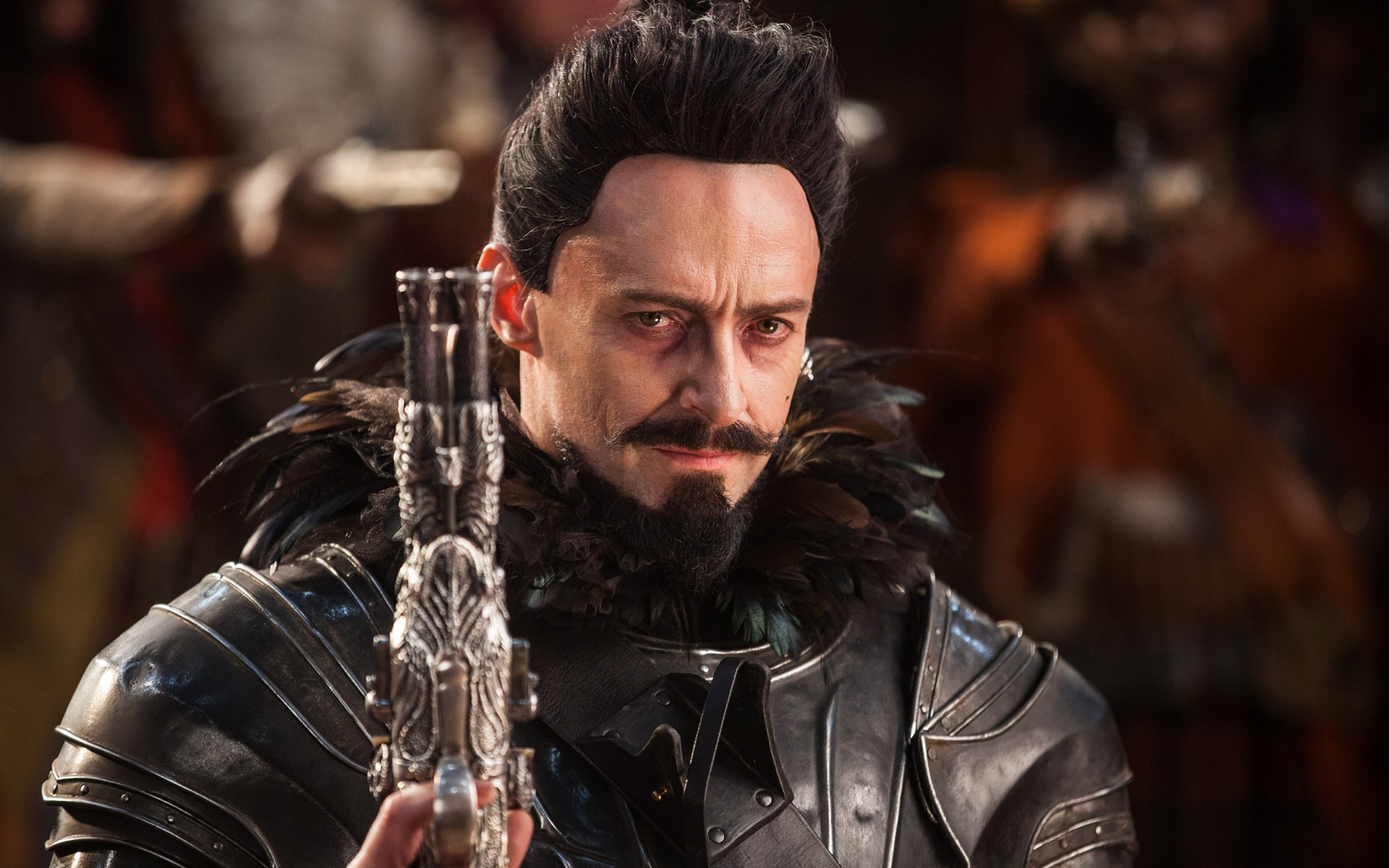 If nothing else, the casting works well. An unrecognisable Hugh Jackman has a great deal of fun as Blackbeard, while Levi Miller gets the essence of Peter Pan just right. Garrett Hedlund gives a grizzedly handsome Hook where he seems to have set out to do his best Harrison Ford imitation. On the other hand, this is a clearly a Captain Hook who has been heavily rewritten so as to be cast with a good-looking lead. It seems a hard stretch of the imagination to go from the cocky adventurer we have here to the blackhearted villain that we have in all other versions – a character that traditionally  resembles Hugh Jackman's Blackbeard far more than the one Garrett Hedlund plays. Not to mention that this is a story that seems to have conveniently left out the most crucial aspect of the origin story, which is how Hook lost his hand and turned into the villainous pirate who loathes Peter with all he has.
Other adaptations of Peter Pan include:- the classic Disney animated version Peter Pan (1953); Peter Pan (1955), a live tv play; Peter Pan (1976), a tv movie version with Mia Farrow!!! playing Peter; the animated tv series Peter Pan and the Pirates (1990); Peter Pan (tv movie, 2000); and the big-budget live-action Peter Pan (2003). There was also the fascinating but little-seen Neverland (2003), which gave Peter Pan a modernised interpretation with Peter a kid suffering from bipolar disorder; the tv mini-series Neverland (2011), which offered a science-fictional rationalisation set on an alien planet; and the modernised Wendy (2020), which relocates the story in the Mississippi Delta. Other variations of the story include:- Steven Spielberg's live-action sequel Hook (1991), which concerns itself with a grownup Peter's return to Never-Never Land; Disney's animated theatrical sequel Return to Never Land (2002) and the series of Tinkerbell dvd-released films with TinkerBell (2008), Tinker Bell and the Lost Treasure (2009), Tinker Bell and the Great Fairy Rescue (2010), Secret of the Wings (2012), The Pirate Fairy (2014) and Tinker Bell and the Legend of the Neverbeast (2014). Finding Neverland (2004) was a biopic about J.M. Barrie and offered a heavily fictionalised account of the writing of Peter Pan.
(Nominee for Best Special Effects and Best Production Design at this site's Best of 2015 Awards).
---
---