USA. 1986.
Crew
Director – Sondra Locke, Screenplay – Rob Thompson, Producer – Fritz Manes, Photography – Bruce Surtees, Music – Lennie Niehaus, Special Effects – Wayne Edgar, Makeup Effects – Rick Baker, Production Design – Edward Carfagno. Production Company – Malpaso.
Cast
Sondra Locke (Nikki Morrison), S.L. Baird (Eugene the Ratboy), Robert Townsend (Manny), Gerrit Graham (Billy Morrison), Louie Anderson (Omer Morrison), Gordon Anderson (Voice of Ratboy)
---
Plot
Unemployed window dresser Nikki Morrison is nosing around a junkyard when she overhears reporters interviewing some of the homeless who live there about reports of a mysterious ratboy. Pretending to be a reporter, she meets the ratboy, a dwarfish human with rat-like features. She befriends and takes the ratboy back to her home, naming him Eugene. There she and her two brothers scheme to make the big time by exploiting Eugene's freakishness.
---
Ratboy gives the impression of being a personal project of its director and lead actress Sondra Locke. Locke was the longtime girlfriend of Clint Eastwood, appearing as his lead actress in The Outlaw Josey Wales (1976), The Gauntlet (1977), Every Which Way You Can (1979) and Sudden Impact (1983). Indeed, the film was made under Eastwood's Malpaso production company banner – shortly before Locke split up with him. Before her work with Eastwood, Locke had also made a string of interesting little genre efforts, including the psycho-thriller A Reflection of Fear (1971), the original Willard (1971) and the horror Western Shadow of Chikara (1977).
Despite Sondra Locke's personal investment in the film, the results are disappointing. What seems to have been intended as a touching little fable about an innocent semi-human creature being exploited is clumsily handled. The story seems one big cliche from beginning to end. Locke directs blandly – the dialogue seems adrift in aimless pauses, looking for direction.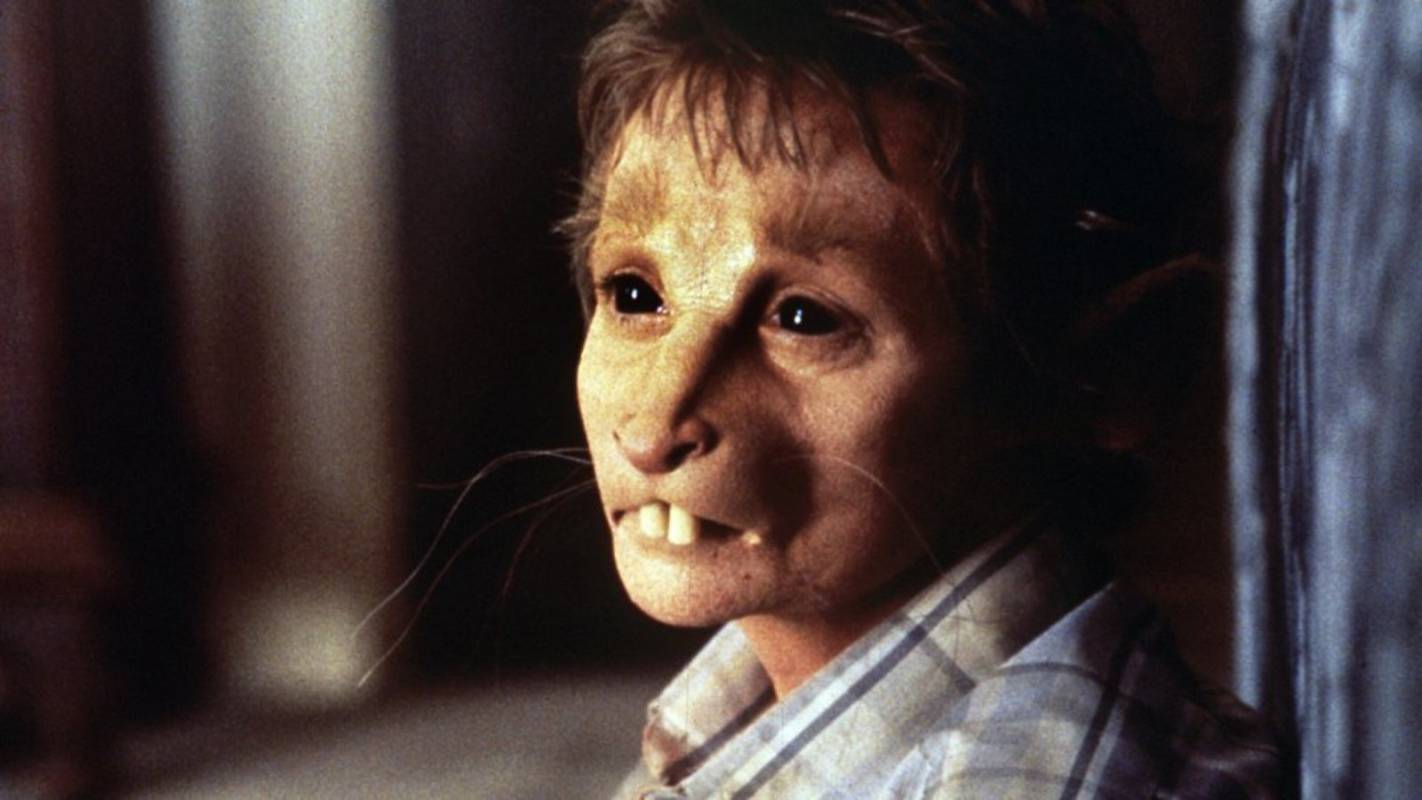 The film should have made one feel and care about the title character but instead the story spends all its time running from encounters with entertainment industry sleazebags to conmen with hearts of gold to a maddeningly drawn-out chase climax. At least, Sharon Baird, under a wonderfully subtle makeup job from Rick Baker, gives a fine and sympathetic mime job – .
Since her directorial debut here, Sondra Locke maintained an intermittent adirectorial career with the likes of Impulse (1990) and Trading Favors (1997).
---
---