---
Crew
Director – Francis Coppola, Screenplay – Jerry Leichtling & Arlene Sarner, Producer – Paul R. Gurian, Photography – Jordan Cronenweth, Music – John Barry, Production Design – Dean Tavoularis. Production Company – Paul R. Gurian/Zoetrope
Cast
Kathleen Turner (Peggy Sue Kelcher), Nicholas Cage (Charlie Bodell), Barry Miller (Richard Norvik), Kevin J. Connor (Michael Fitzsimmons)
---
Plot
Peggy Sue Kelcher attends the 25th anniversary of her high school graduating class where she is voted prom queen. However, just as she steps up to accept the crown, Peggy Sue collapses. She comes around to discover that she is somehow back in 1960 and a teenager again. With the benefit of hindsight, Peggy Sue decides that she will no longer marry her boyfriend Charlie Bodell, as she did straight after graduation only for it to end in divorce 25 years later. She now takes the opportunity to live the life she always wanted to.
---
Francis Ford Coppola was one of the most exciting and visionary directors to emerge in the 1970s with extraordinary works like The Godfather (1972), The Godfather Part II (1974), The Conversation (1974) and Apocalypse Now (1979). The artistry of Francis Ford Coppola's vision also came with a recklessness that caused many of his films to spiral wildly over-budget, all of which had culiminated in the massively over-inflated and out-of-control production of Apocalypse Now in the Philippines that had a budget that escalated from $12 million to $30 million plus.
Into the 1980s, many of Francis Ford Coppola's films – One from the Heart (1981), The Outsiders (1983), Rumble Fish (1983), The Cotton Club (1984) – their virtuoso directorial brilliance aside, met mixed critical reception and caused his American Zoetrope studios to collapse into bankruptcy. Coppola's films subsequent to that have been more constrained and budgetarily under control and, it also seems, more conservative in their vision – after all how much more mainstream can you get than adapting John Grisham thrillers, as Coppola did with The Rainmaker (1997)?
Francis Ford Coppola, like Martin Scorsese, has a limitless ability to dabble in almost any genre that takes his fancy – he has covered everything from gangster films, war movies, Chick Flicks, horror, children's films, musicals and courtroom thrillers. Peggy Sue Got Married was Coppola's venture into whimsical fantasy. It was a production where, following the problems with American Zoetrope, Coppola signed on as a director-for-hire after the likes of Jonathan Demme and Penny Marshall had opted out.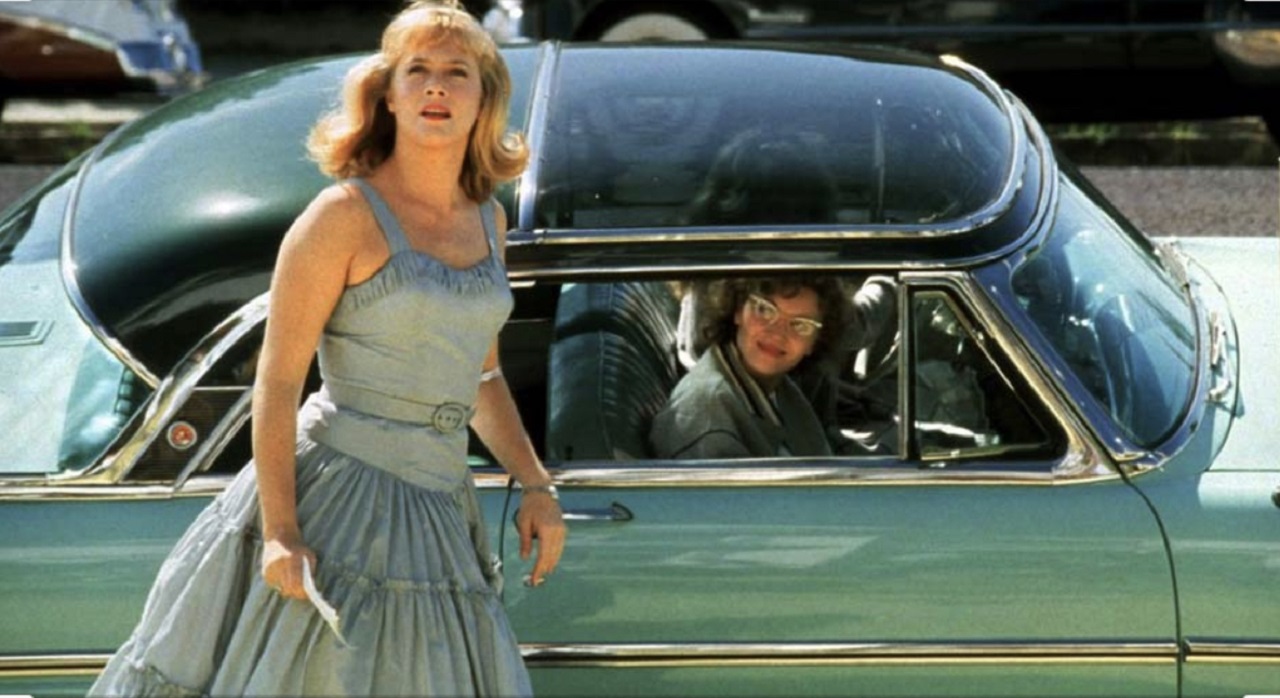 Thus, Peggy Sue Got Married is a less personal film that many of Coppola's other works. (To signify such, for the first time Coppola drops the Ford from his name and bills himself as merely Francis Coppola). Peggy Sue Got Married was highly acclaimed in many quarters – in fact, it was placed on many critics Top 10 lists for the year. Notedly, the places Peggy Sue Got Married was acclaimed were amongst those who were its demographic audience – the fortysomething age group, while it received almost no attention or coverage within the science-fiction/fantasy genre.
There seems too much of a respectability to Peggy Sue Got Married to dare suggest it is a Back to the Future (1985) copycat. Nevertheless it is, even if it its aims are a little higher than exploitation. It is a likable affair in places but ultimately unmoving. It is certainly one of Francis Ford Coppola's blander films – look at it alongside the epic sweep of The Godfather or Apocalypse Now and you see just how lacking it is. There are some amusing parodies of the Beat Generation and a certain wit in the scenes with Peggy Sue's parents – their reaction to her taking a drink to steady her nerves, her bursting out in laughter at her father bringing home a brand-new Edsel – but this lacks the uproariousness of true humour. Moreover, when the film cannot keep it up, all there is to fall back on is a flaky sentimental lack of sincerity.
Its central conceit aside, Peggy Sue Got Married is a film that is negligible as fantasy. It is devoid of real science-fiction too – any explanation of its time-travel phenomenon is wholly ignored. (Other pieces like the lodge having been founded by a time-traveller are never explained either). As with many sf/fantasy films of the 1980s – E.T. – The Extra-Terrestrial (1982), Back to the Future and others – it is a narcissistic fantasy of Baby Boomers being able to set their lives right.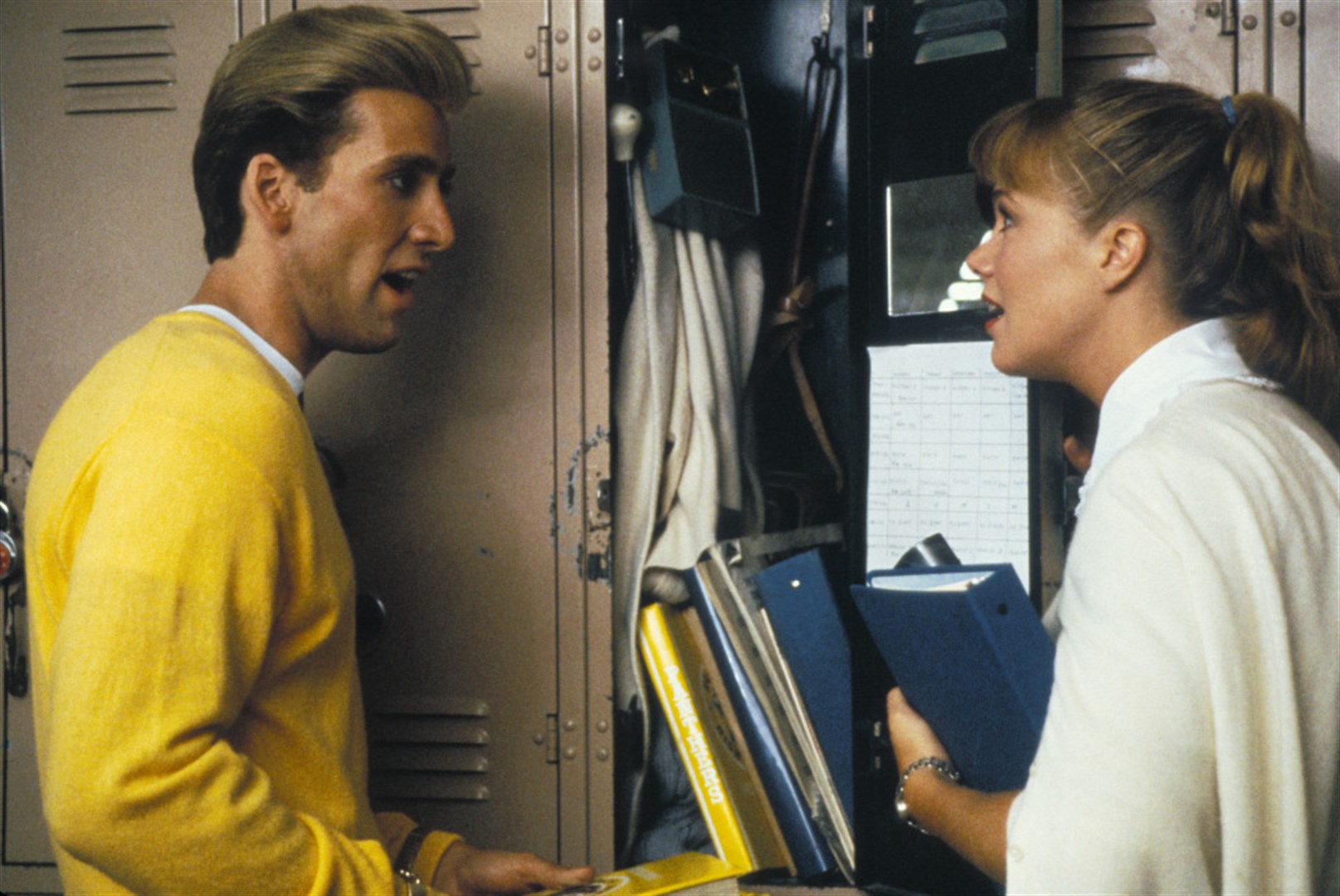 Despite their similarities, there is an enormous difference between Peggy Sue Got Married and Back to the Future – whereas Back to the Future came with a clever, snappy plot driven by sharp twists and filled with witty cultural asides, Peggy Sue Got Married only wallows in nostalgia. All its fantasy is is the maudlin one of a middle-aged housewife sorting out her failed marriage. Here Francis Ford Coppola even fails to allow Kathleen Turner to rearrange her own life, merely ending with her banally settling for the same old life all over again.
Kathleen Turner comes close to pulling it all together with her sly, natural ability with humour, even if she never for a moment succeeds in convincing us she is a teenager. The film is handicapped by Nicholas Cage (Coppola's cousin) in Silly Performance mode, where Coppola allows him to play in a ridiculous hoarse voice the whole way through. Cage clearly has a good deal of natural charisma and energy but it is the distracting silliness of the voice that does him in – he is like a teenager whose voice is dropping. (In her recent autobiography, Kathleen Turner amusingly claimed that much of this was done by the young Cage to publicly defy Coppola and show people he was not under his uncle's wing, although Cage issued vigorous denials of this claim).
Peggy Sue Got Married was later uncreditedly remade as the French Camille Rewinds (2012), directed by and starring Noemie Lvovsky.
Francis Ford Coppola's other films of genre interest are:– the re-edited Russian sf film Battle Beyond the Sun (1963); the psycho-thriller Dementia 13/The Haunted and the Hunted (1963); the leprechaun musical Finian's Rainbow (1968); Bram Stoker's Dracula (1992); Youth Without Youth (2007) about a man who miraculously regains his youth; and the ghost story/vampire film Twixt (2011). Coppola has also produced work within the genre from George Lucas's debut feature THX 1138 (1971), the alien visitor tv movie The People (1972), the ghost story Haunted (1995), the tv mini-series White Dwarf (1995) set on an alien world, Andrei Konchalovski's epic mini-series version of The Odyssey (1997), the X Files ripoff tv series First Wave (1998), the Hawaiian supernatural revenge film Lanai-Loa: The Resurrection (1998), Agnieszka Holland's Catholicism and miracles drama The Third Miracle (1999), Victor Salva's Jeepers Creepers (2001) and Jeepers Creepers II (2003), and the eccentric Hal Hartley monster movie No Such Thing (2001).
---
---