---
Crew
Director – Andrzej Bartkowiak, Screenplay – Justin Marks, Based on the Videogame Created by Capcom, Producers – Patrick Aiello & Ashok Amritraj, Photography – Geoff Boyle, Music – Stephen Endelman, Visual Effects Supervisor – Mark Kolbe, Visual Effects – Forge VFX (Supervisor – Shant Jordan), LLC VFX (Supervisor – Craig Mummac) & Post Manga VFX (Supervisor – Sean Findley), Special Effects Supervisor – Wacharachai Panichsuk, Prosthetics Supervisor – Vasit Suchitta, Production Design – Michael Z. Hanan, Action Choreographer – Dion Lam. Production Company – 20th Century Fox/Hyde Park Entertainment/Capcom/Adlabs Films/Ashok Amritraj.
Cast
Kristin Kreuk (Chun-Li Huang), Neal McDonough (Bison), Chris Klein (Charlie Nash), Robin Shou (Gen), Moon Bloodgood (Detective Maya Sunee), Michael Clarke Duncan (Balrog), Josie Ho (Cantana), Taboo (Vega), Edmund Chen (Xiang), Katherine Pemberton (Chun Li 10 Years Old), Inez Yan (Chun Li 5 Years Old), Elizaveta Kiryukhina (Rose)
---
Plot
Chun-Li Huang grows up in Hong Kong with her father, an important businessman. One day, Bison, the head of the powerful Shadaloo crime organization, comes and takes her father away by force. Chun-Li grows up into her teens where she becomes a concert pianist. After one concert, she receives a mysterious scroll written in Ancient Chinese. Interpreted, the clues lead her to Bangkok in search of the mysterious Gen, a former street comrade of Bison who runs the Order of the Web where he has devoted himself to the fight against crime. At the same time, Interpol agent Charlie Nash arrives in Bangkok and joins forces with local detective Maya Sunee to stop the influence of Shadaloo who are planning to clear out the waterfront slums. Found by Gen, Chun-Li undergoes mystical martial arts training. She then determines to face Bison on her own.
---
This is the second live-action film based on the hit combat videogame Street Fighter II (1991). The first live-action film was Street Fighter (1994) starring Jean-Claude Van Damme and Raul Julia, which was universally detested by almost every game fan and film buff. (There have also been some five Street Fighter anime films, two US-made animated tv series and a brief live-action US series in 2006). Why people decided it was time to return and revive the Street Fighter franchise after fifteen years is a mystery? One suspects the answer is that it is being regarded as just another potentially marketable franchise.
The Legend of Chun-Li emerges marginally better than Street Fighter did. Steve E. de Souza, the first film's director, has been replaced by former cinematographer Andrzej Bartkowiak. As a director, Bartkowiak has come to specialize in kinetic action sequences and little else – see the likes of Romeo Must Die (2000), Exit Wounds (2001) and Cradle 2 the Grave (2003). Less promisingly for The Legend of Chun-Li, Bartkowiak's former venture into videogame-based movies was the dismal screen version of Doom (2005).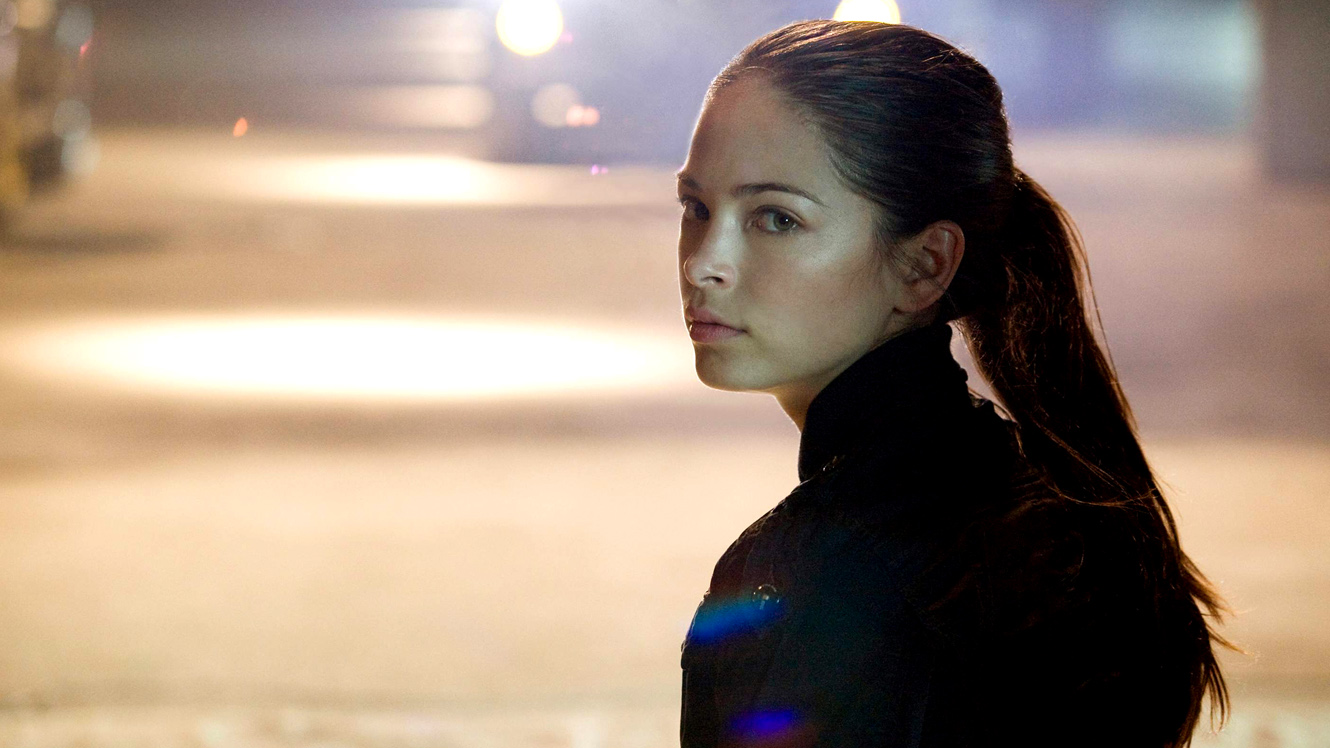 Where The Legend of Chun-Li works is when Andrzej Bartkowiak gives it exactly what Steven E. de Souza failed to do, an aspect that was crucial to the original videogame – wall-to-wall action. To this extent, Bartkowiak has brought on board Dion Lam who has worked as an action choreographer, stunt coordinator and second unit director on numerous Hong Kong action films, as well as most of Bartkowiak's other films. Dion Lam lets the action kick in with some highly energetic choreography in the lightning-fast style familiar to Hong Kong action cinema with scenes where Edmund Chen faces Shadaloo hoods, employing such novel moves as hitting a bottle of champagne and spraying his opponent in the face or setting his hand on fire and letting the flame climb up a chain to set the opponent alight. If the original Street Fighter had employed moves like this, it could have been a classic instead of a turkey.
The character of Chun-Li is one of the most popular in the Street Fighter franchise, she having appeared in every game since Street Fighter II. In fact, she was the first ever female player character in a videogame. The background she has maintained through the majority of her incarnations in the games, anime and manga is that she is an agent of some type who is attempting to infiltrate Shadaloo seeking revenge for the murder of her father by M. Bison. However, that is changed here with her background as an agent notably having been written out. The film weaves in a number of other characters from the game such as Vega, Balrog, Charlie Nash, Gen (who is very different from his game character) and Rose, the young girl who shares Bison's soul.
The main problem with the film is the way the character of Chun-Li is presented and the casting of Kristin Kreuk, best known for her starring role as Lana Lang in tv's Smallville (2001–11). The role of Chun-Li is meant to be purebred Chinese according to game mythology. Kreuk is a Canadian actress who comes from a mixed Dutch-Chinese heritage. The problem is that Kreuk looks more Caucasian than she does Chinese. Her casting is something that cannily allows the producers to pay lip-service to casting a Chinese actress in the role at the same time as weaselling out and pushing the role to make Chun-Li looks decidedly more Caucasian than Chinese (presumably on the bizarre thinking that white audiences would not go and see a film with an ethnic heroine kicking ass). Indeed, did you not know anything about Kreuk's background, you would not be mistaken in assuming that Chun-Li has now morphed into a white girl.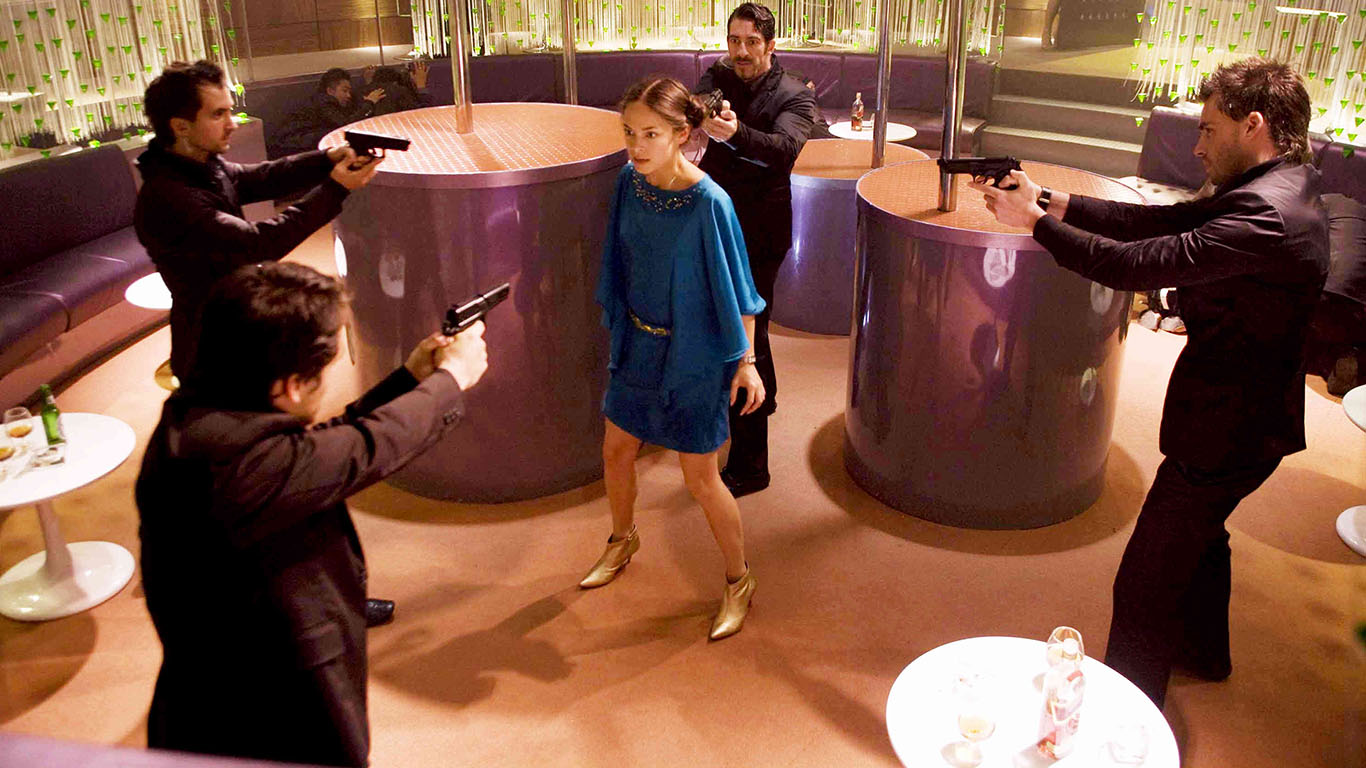 The other problem with Kristin Kreuk is that she is woefully out of her depth at portraying a woman who is meant to be one of the top fighters in the world. Kreuk is seen to be doing the occasional stunt but it is more than clear elsewhere that the stunt people are carrying the bulk of the role. Even when it comes to living on the streets, Kreuk looks like a preppie college kid whose hardship amounts to no more than some artfully applied grime. It is a long time since I have seen an actor so awkwardly ill-suited to what should be a powerful action role. Chun-Li should have commanded the screen with riveting presence – she should have emerged as something like Zhang Ziyi in Crouching Tiger, Hidden Dragon (2000), or even Ming-Na Wen whose Chun-Li was one of the best aspects of the first Street Fighter film – but all we get is a school kid pretending to look tough and serious.
Elsewhere, the story is no more than a series of martial arts training cliches written in comic panels. None of the other actors bring much to the show. Neal McDonough is not the sort of actor who is suited to a larger than life role like Bison but does passably okay, despite frequently forgetting to maintain his Irish accent. It is a surprise to see Chris Klein of American Pie (1999) fame back on screens and certainly looking a lot more adult than since one last saw him in anything. Not even Andrzej Bartkowiak or Dion Lam ultimately do much to make The Legend of Chun-Li stand out. It is a film of some slick and cool but not particularly memorable moves where unfortunately the fatal miscasting of the central role causes the show to sink around its (non)-heroine.
---
---