---
USA. 1985.
Crew
Director – Rod Daniel, Screenplay – Joseph Loeb III & Matthew Weisman, Producers – Mark Levinson & Scott Rosenfelt, Photography – Tim Suhrstedt, Music – Miles Goodman, Makeup Effects – The Burman Studios, Production Design – Chester Kaczenski. Production Company – Wolfkill.
Cast
Michael J. Fox (Scott Howard), Susan Ursitti (Boof), Jerry Levine (Styles), Lorrie Griffin (Jennifer Wells), James Hampton (Harold Howard), Mark Arnold (Mick), Jim Mackwell (Rusty Thorn), Jay Tarses (Coach Bobby Finstock)
---
Plot
Scott Howard is an average, slightly put-upon high school student. All of a sudden, Scott starts to sprout hair, hear dog whistles and then turns into a werewolf. As a werewolf, he becomes an instant social success and the star of the high school basketball team.
---
Teen Wolf was a film that proved an inexplicable success, even to its makers. It was made as B-budget middle-of-the-road light comedy designed to highlight Michael J. Fox who had sprung to fame in tv's Family Ties (1982-9). However, in between when Teen Wolf was made and it was released, Michael J. Fox's star meteorically rose with the big sensation of Back to the Future (1985). Teen Wolf came out at a time where it was able to fortuitously ride Michael J. Fox's rising star to even greater success than it appeared to ever have been originally intended.
Teen Wolf is not, as many people assumed at the time, a remake of I Was a Teenage Werewolf (1957), although is so similar it could easily be. It is not so much that it follows the plot of I Was a Teenage Werewolf in any way but rather that it has the same high school werewolf theme and taps into the underlying metaphors that both films sit aside. In I Was a Teenage Werewolf, Michael Landon's title lycanthrope was essentially James Dean with all-over body hair, a misunderstood and angst-ridden teenager of the rock'n'roll era who seemed to burst forth representing all the underlying inter-generational resentment and alienation that 1950s teenagers were feeling.
Teen Wolf could be a I Was a Teenage Werewolf of the Lemon Popsicle (1978), Meatballs (1979) and Porky's (1982) era where Michael J. Fox's lycanthropy stands in for the typical anxieties of the 1980s teen makeout movie. The film thus becomes an object lesson where lycanthropy stands in for the frustrations that litter the modern teen film – from puberty to the rise of the underdog and the struggle for self-assertion, to rites of manhood, teacher-directed anti-authoritarianism, even the problems of buying booze underage.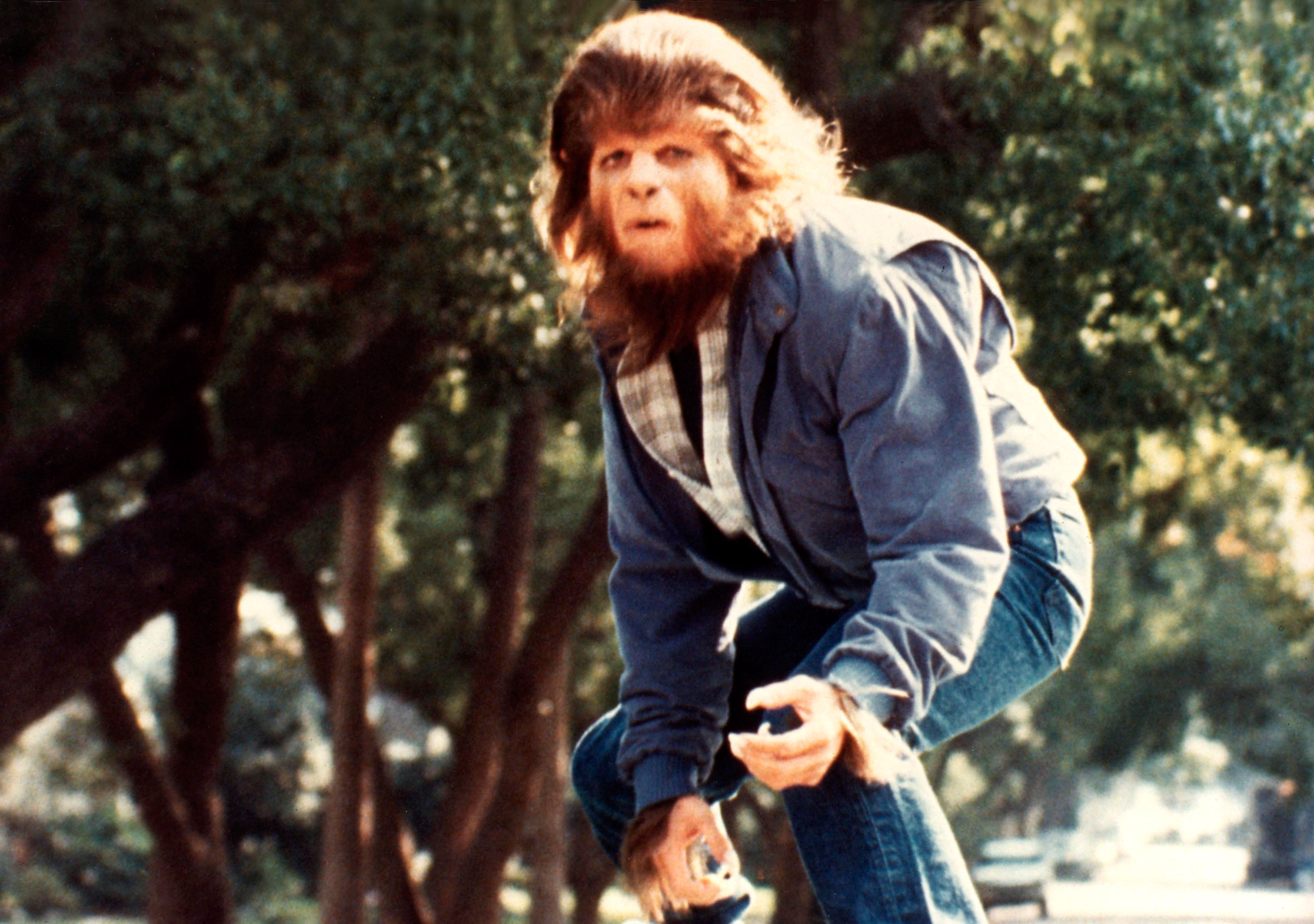 Teen Wolf is far too mediocre to ever be a good film but with its final message, presented with simplistic honestly as "Be Yourself" it does, however, prove disarmingly genial in its exceedingly bland way. Certainly, one should welcome a teen film that dispenses with the vulgarity that dogs most of the abovementioned teen films of the same era.
The big minus is the cheap-looking makeup, which makes Michael J. Fox look like a mutant chihuahua. A few years earlier, the werewolf genre had been turned on its head by the likes of The Howling (1980) and An American Werewolf in London (1981), which revisited the werewolf theme with an amazing arsenal of air-bladder makeup effects that showed transformations happening in prodigious detail. Teen Wolf contrarily steps back to around the 1950s era of effects. If nothing else, it could have the distinction as being the only werewolf film to completely eschew silver bullets and the full moon; indeed, the only one that allows its werewolf to remain alive by the end of the film.
The film's surprise success was followed by a dire sequel Teen Wolf Too (1987) and an animated tv series Teen Wolf (1986-9). It was later remade in a far more serious vein as the tv series Teen Wolf (2011-7) starring Tyler Posey in the Michael J. Fox role.
Screenwriter Joseph Loeb III (aka Jeph Loeb) also wrote screenplays for Commando (1985) and Burglar (1987) and later became a celebrated DC Comics writer. He subsequently became a producer and occasional writer on usually comics-adapted tv shows such as Smallville (2001-11), Lost (2004-10), Heroes (2006-10), Agents of S.H.I.E.L.D. (2013-20), Daredevil (2015-8), Jessica Jones (2015-9), Luke Cage (2016-8), Iron Fist (2017-8) and The Punisher (2017-9).
---
---