---
Crew
Director – Deryn Warren, Screenplay – Gerry Daly, Story – Gerry Daly, Deryn Warren & Marc Springer, Producers – Warren & Springer, Photography – Levie Isaacks, Music – Randy Miller, Special Effects Supervisor – Ken Tarallo, Production Design – Elliot Gilbert. Production Company – Trimark.
Cast
Mark Hamill (Brad Travis), Amanda Wyss (Diane Abbott), Apollonia (Cassandra Perry), Abidah Viera (Carlita), John C. Slade (Detective Burns), Victor Rivers (Dr Yantos), Bonnie Ebsen (Suzanne), Carmen More (Arna Yantos)
---
Plot
At an opening, art gallery owner Brad Travis is taken by the beautiful Cassandra Perry, much to the annoyance of his girlfriend Diane Abbott. Brad and Cassandra embark upon an affair. Cassandra then becomes angry when she finds that Brad has a girlfriend. Soon after, Brad finds he is unable to perform sexually and then that he has developed leukemia. When people around him start being killed, he realises that a voodoo spell has been cast on him.
---
This is a forgotten artifact from the VHS era. It is an interesting little film that fails to quite come off. Mostly it seems to have been put together as a title concept movie to capitalise on the Santana song that plays throughout.
It is stylishly directed, especially when it comes to the sex scenes – the first encounter between Mark Hamill and Apollonia with the artwork in the background being used as erotic counterpoint to the flesh shots – champagne being poured over a carved torso, Hamill kissing its breasts, she fondling its buttocks and so on – being particularly cool.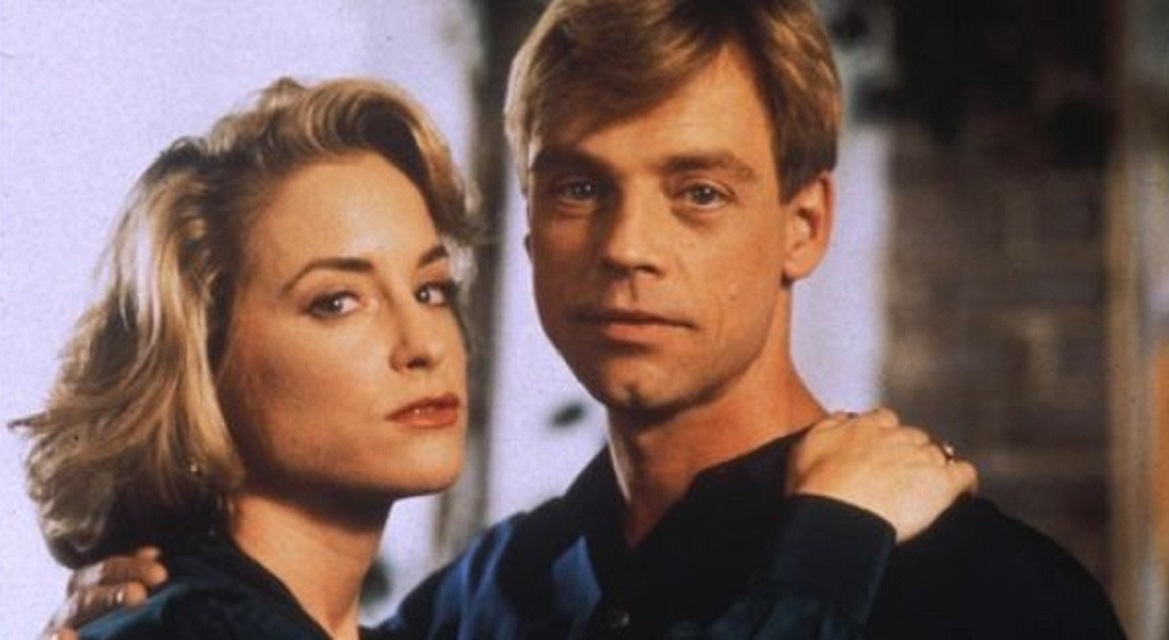 However, there is not much to Black Magic Woman as a film. It has been designed as Fatal Attraction (1987) with voodoo – and there is never much more to it than that. At least, the film makes the hero a lot more reprehensible than Michael Douglas in Fatal Attraction was. Indeed, the women in the film are shown to be the ones with the real power and the men just dumb schmucks used by them. There is an effective twist ending where the identity of the real voodoo practitioner is revealed, even if this fails to make sense in terms of motivation.
Black Magic Woman was the third of four films directed by Deryn Warren. Her two previous entries, The Boy from Hell (1988) and Dead of Night (1988) also sit within the horror genre, although both are obscure.
---
---