aka Gates of Hell
(Paura Nella Citta dei Morti Viventi)
---
Italy. 1980.
Crew
Director – Lucio Fulci, Screenplay – Lucio Fulci & Dardano Sacchetti, Producer – Giovanni Masini, Photography – Sergio Salvatti, Music – Fabio Frizzi, Makeup Effects – Giannetto De Rossi, Production Design – Massimo Antonello Geleng. Production Company – Dania Film.
Cast
Christopher George (Peter Bell), Catriona MacColl (Mary Woodhouse), Carlo De Mejo (Jerry), Antonella Interlenghi (Emily Robbins), Janet Agren (Sandra), Michele Soavi (Tommy Fisher), Luca Venantini (John-John Robbins), Adelaide Aste (Theresa)
---
Plot
In the town of Dunwich, the priest Father Thomas hangs himself. Mary Woodhouse has an ominous precognition that this has unleashed evil. The visions appear to kill her and she is accidentally buried while still alive but is rescued by reporter Peter Bell. They realize that Father Thomas's suicide has caused the gates of hell to open and unleash the living dead.
---
Lucio Fulci was a prolific Italian director – he made 55 films between the 1960s and his death in 1996, averaging at least 2-3 films a year at his peak. A minor cult has centred around Lucio Fulci, which exists chiefly among gore aficionados. The Lucio Fulci cult peaked between 1979 and 1982, or at least centres around the films he made during the period – Zombie – Flesh Eaters/Zombi 2 (1979), City of the Living Dead/Gates of Hell, The Beyond/The Seven Doors of Death (1981) and The House By the Cemetery (1981). After that period, even though it consists of the bulk of his output, Lucio Fulci's films began to taper off into hackwork and were rarely released outside Italy. During his heyday, Fulci was the most prominent among several Italian filmmakers who climbed aboard the huge continental success of George A. Romero's Dawn of the Dead (1978), which was in part co-produced by Italy's own cult horror figure Dario Argento, and produced dozens of copycat zombie movies.
It is hard to fathom the reasons for the Lucio Fulci cult. The only reasons seem to rest on Fulci's delivering sequential episodes of extreme gore. The lack of popularity of Fulci's later films appears to be directly related to the fact that he cut back on gore and bloodletting. There are certainly a number of strong scenes shown here – the backs of heads being twisted open and brains squeezed out, eyes being made to supernaturally bleed, a girl vomiting up her intestines. Of note is a gruellingly suspenseful scene where Catriona MacColl is buried alive and Christopher George attempts to break her out with a pickaxe and each blow smashes through the lid of her coffin, coming unnervingly close to her face.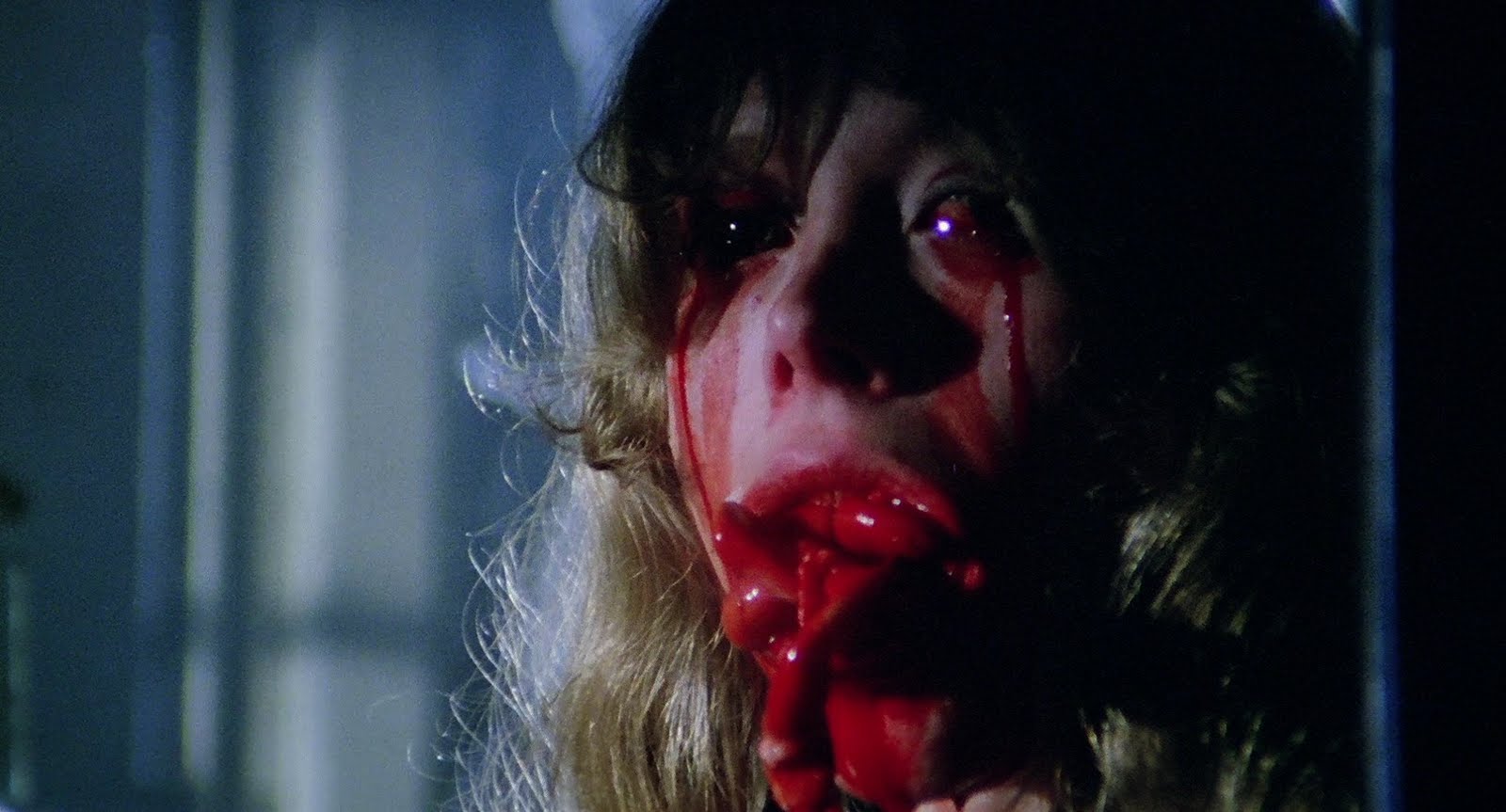 The problem with City of the Living Dead is that Lucio Fulci displays an almost entire indifference to narrative and plot. There is the vague connection of the priest's suicide as explain-all but City of the Living Dead largely consists of a series of scenes that have no narrative association whatsoever. Fulci seems indifferent even to which of his characters ultimately survive. The ending with the crucifix killing the priest and blowing the zombies up seems arrived at wholly arbitrarily.
It is worth comparing Lucio Fulci to Dario Argento. Both of them specialise in set-pieces of extreme gore and sadism and seem disinterested in connecting narrative. In both cases, the gory despatches are either director's raison d'etre and the basis of either's cult. The difference between the two when their output is placed alongside is immediately apparent – Argento's films are exercises in virtuoso directorial style, slasher films with an artistic sensibility; by contrast Lucio Fulci is merely a hack, an Argento with one-tenth of the style and where the gore-drenched punchline is the whole of his films.
Lucio Fulci's other genre films are:– Perversion Story (1969), Lizard in a Woman's Skin (1971), Don't Torture a Duckling (1972), Dracula in the Provinces (1975), The Psychic (1977), Zombie – Flesh Eaters/Zombi 2 (1979), The Beyond/The Seven Doors to Death (1981), The Black Cat (1981), The House By the Cemetery (1981), The New York Ripper (1981), Manhattan Baby/Eye of the Evil Dead/The Possessed (1982), Conquest (1983), Rome 2072 A.D. (1983), Murderock (1984), The Devil's Honey (1986), Aenigma (1987), Touch of Death/When Alice Broke the Mirror (1988), Zombi 3 (1988), Demonia (1990), A Cat in the Brain.Nightmare Concert (1990), Voices from Beyond (1991) and Door to Silence (1992). Aenigma: Lucio Fulci and the 80s (2017) and Fulci for Fake (2019) are documentaries about Fulci.
---
---