---
Cold Blood (I)
Crew
Director – Stuart Orme, Teleplay – Tom Needham, Producer – Ian White, Photography – Tony Coldwell, Music – Colin Towns, Production Design – Grant Montgomery. Production Company – ITV Productions.
Cast
Jemma Redgrave (DI Eve Granger), Matthew Kelly (Brian Wicklow), John Hannah (Jake Osbourne), Ace Bhatti (DI Ajay Roychowdury), Patrick Drury (DCI Tom Kelburn), David Calder (Professor Kerr), Jane Lowe (Mary Osbourne), Kerry Fox (Jan), Jack Brady (Ray Jackman), Paul Oldham (Kevin Honeycutt), Paul Gabriel (PC Neal Doyle), Elizabeth Bennett (Annie Granger)
---
Cold Blood (II)
Crew
Director – Stuart Orme, Teleplay – Tom Needham, Producer – Ian White, Photography – Tony Coldwell, Music – Colin Towns, Production Design – Grant Montgomery. Production Company – ITV Productions.
Cast
Jemma Redgrave (DI Eve Granger), Matthew Kelly (Brian Wicklow), John Hannah (Jake Osbourne), Andrew Tiernan (Colin Feather), Ralph Brown (DCI Derek Massum), Alison Fiske (Barbara Fletcher), David Calder (Professor Kerr), Paul Gabriel (PC Neal Doyle), Ace Bhatti (DI Ajay Roychowdury), Elizabeth Bennett (Annie Granger)
---
Plot
(I) Detective-Inspector Eve Granger and her partner Ajay Roychowdury are assigned to talk to Brian Wicklow, a jailed serial killer with a brilliant mind that has defeated analysis from the best experts. Wicklow has indicated that he may divulge the whereabouts of Emma Foley, the young daughter of one of his victims whose body was never found. Once in the interview, Eve finds that Wicklow is a master of manipulation and that he is playing a game that nobody is sure about. At the same time, Eve reconnects with Jake Osbourne, a guy that she used to have a crush on, before he went to jail for killing his wife and the man that he found her with. Eve finds that Osbourne shared a jail cell with Wicklow and that he has an acute understanding of the way that Wicklow's mind works. She starts to employ Osbourne's advice in her interrogation of Wicklow. However, there is prejudice within the police department about her use of Osbourne because the man that he killed was a police officer.
(II) Several months later, Eve is called back to interrogate Wicklow again. He was found in a neighbouring cell standing over the dead body of a fellow inmate who was jailed for having sexually abused his family. Wicklow had also attacked the dead man's cellmate Colin Feather. All that Wicklow will say is that he was searching for his pen, which is later found impaled up the dead man's nose. They cannot be sure whether the killer was Wicklow or Feather, although it does not make sense that it would be Feather because he was close to parole. Osbourne is sure that Wicklow is playing a new game, desiring to find a new secret to replace his knowledge of the whereabouts of Emma's body.
---
Cold Blood was a tv movie that was made in the well-established tradition of the British crime thriller. It proved to be a considerable success and a sequel aired one year later. This too was also entitled Cold Blood, which is referred to Cold Blood (II) here for ease of differentiation. Both films feature almost the same cast and production crew. The only differences are that Cold Blood (II) drops Kerry Fox's prison warden and replaces Patrick Drury's police chief with Ralph Brown. When I came to see them, both Cold Blood films were aired as one two-part mini-series. For the purposes of ease and to avoid confusion over two different near-identical films with the same title, both are reviewed here as one entity.
Cold Blood falls into a mini-genre of films that were inspired by The Silence of the Lambs (1991). It draws heavily on the basic elements that The Silence of the Lambs offered up – a female investigator who goes to talk to a genius serial killer in his jail cell and becomes drawn into the cruel games that he enjoys playing, during which he starts to get inside her head. In both works, the serial killer has a genius mind that is considered to be beyond normal psychoanalysis, while he is also depicted sitting in his cell surrounded by works of arts and his own drawings. I have always maintained that The Silence of the Lambs was overrated and I would have to say that I far preferred Cold Blood's interpretation of the basic elements.
The build-up of tension in Cold Blood (I) as Jemma Redgrave and Ace Bhatti go in to meet Matthew Kelly is superb. The casual details in the opening few scenes where they are advised not to wear any deodorant, to mismatch earrings and wear the same shirt two days in a row so as to upset Wicklow's fastidiousness creates something intensely fascinating. As Wicklow, Matthew Kelly, previously best known as a British tv presenter on shows like Stars in Their Eyes (1990– ) and After They Were Famous (1999– ), gives a great performance that balances courteous charm with razor-edge taunting.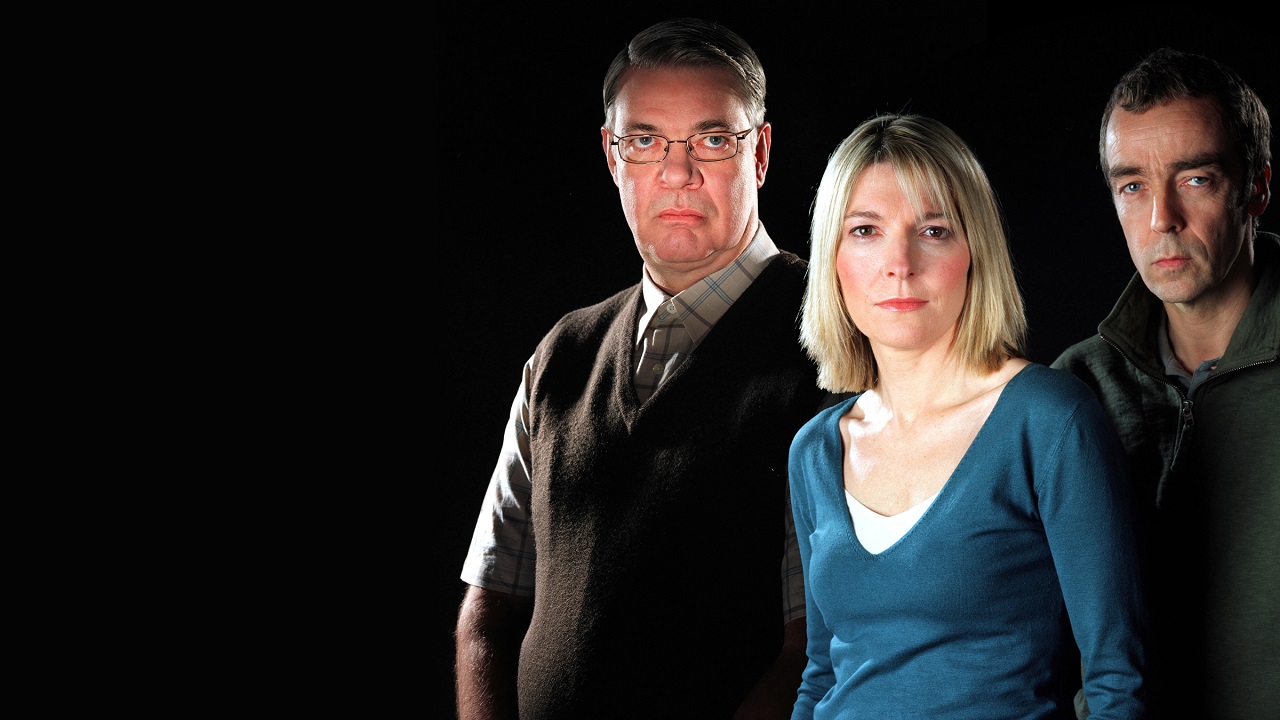 There is some chillingly good writing, especially one scene where Matthew Kelly sympathizes with Patrick Drury over the death of his wife and the fact that Drury believes that God was with her in the end, before turning it on its head to say that when he killed his victims, they pleaded for God but there was nobody there in the end at all. There is also a rather droll sense of humour to the show – Wicklow's pen is found impaled up the nose of a murdered victim. "But at least it still works?" Kelly coolly asks, "Can I have it back?"
The end of Cold Blood (I) with the revelation that Matthew Kelly manipulated the police search, all so that he could tauntingly urinate on the grave of the missing victim right under their noses, is superb. The Silence of the Lambs aimed in the general area of what Cold Blood does, but Cold Blood does the same with infinitely more creepy and chill regard.
Cold Blood (II) is marginally weaker than Cold Blood (I) but still proves gripping television. There is a startling scene where we meet Wicklow's sister (Alison Fiske) and she starts to cast doubt on Wicklow's actions, calling his victims 'alleged', something that in a second spins all the assumptions we have made about things so far on their head. There is a nastily tense climax to the second part with Andrew Tiernan making Alison Fiske a prisoner, tying her up, swinging his fist in front of her face and then pulling it away, before sitting to read her a children's story and nonchalantly asking her if she would like some chocolate.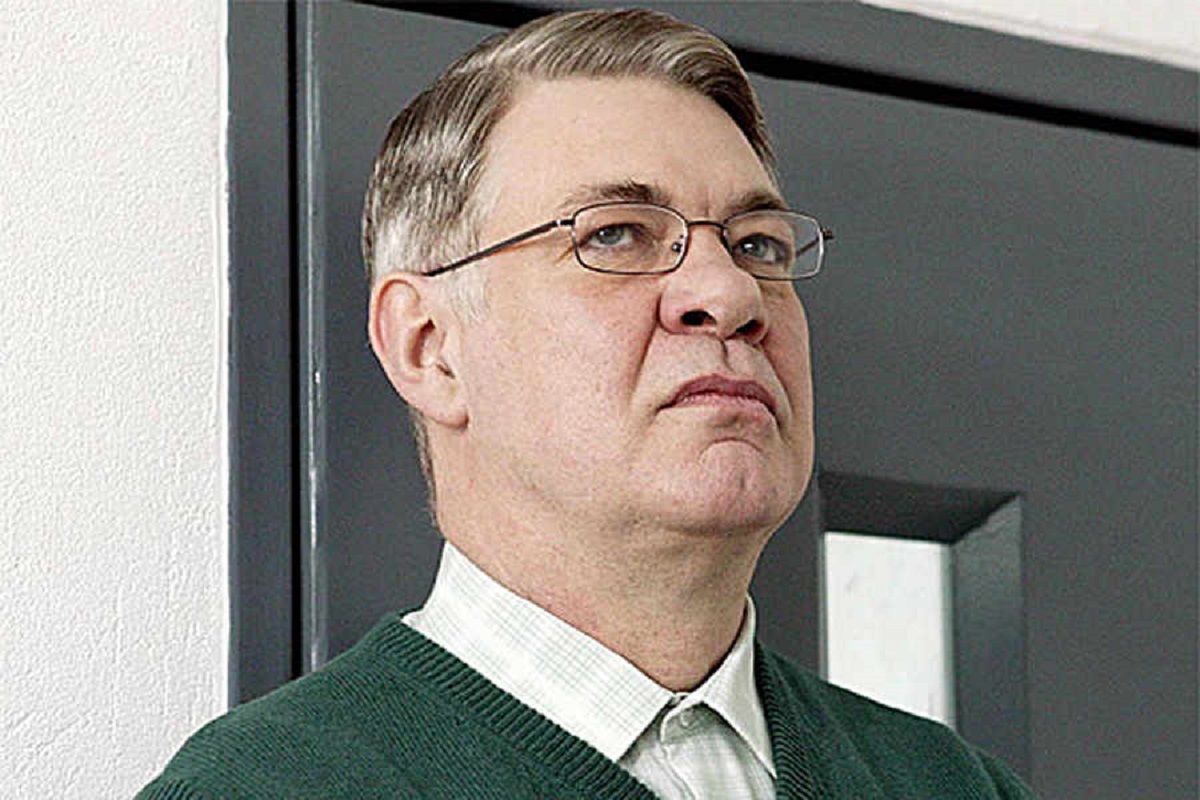 Some amusement can be found in contrasting the portrait of the American criminal justice system as reflected in The Silence of the Lambs with the British system seen here. The US has one of the harshest justice systems in the Western world and you can see the difference between the two – in The Silence of the Lambs, Hannibal Lecter has to be muzzled, interviewed behind a plexiglass door, and when taken out is placed in a cage and guarded by armed FBI. Here we get a much more low-key interrogation that simply takes place across a table in a room with no cuffs, muzzles or armed guards. Cold Blood (II) holds a somewhat improbable piece of plot contrivation where Matthew Kelly is simply able to walk out of his unlocked cell and kill an inmate in the neighbouring cell. Another piece of slightly improbably characterisation throughout is John Hannah's love interest – a restorer of wooden horses who briefly shared a cell with Wicklow and has as a result ended up a master psychologist with stunning insight into the workings of Wicklow's mind.
The end of Cold Blood (II) is clearly left open for further instalments. One is not exactly sure if a premise like Cold Blood – a detective keeps going to see a genius serial killer who is determined to play games even though he is imprisoned – would stretch to fill an entire series. Although considering the cleverness with which these two episodes are wound, one cannot deny that they would like to see what else the production team could manage. This happened with three further tv movies that aired in 2007 – Cold Blood: Interference (2007), Cold Blood: Dead and Buried (2007) and Cold Blood: The Last Hurrah (2007). Jemma Redgrave, Matthew Kelly, John Hannah and Ace Bhatti all reprised their roles, while Tom Needham again wrote the scripts, although Matthew Kelly was sidelined throughout most of these and the plots more disappointingly concentrated on other detective stories.
Director Stuart Orme had previously made the fine dark children's fantasy film The Wolves of Willoughby Chase (1989) and ventured into the American mainstream with the Robert Heinlein adapted body snatchers film The Puppet Masters (1994). All of Orme's other work has been in British television. His other genre works have included:- the award-winning tv mini-series The Sculptress (1996) from the Minette Walters crime thriller; a tv mini-series adaptation of Arthur Conan Doyle's The Lost World (2001); the mini-series The Last Train (1999) about a trainful of passengers who are cryogenically frozen; the children's story adaptation Fungus the Bogeyman (2004); and the haunted submarine tv mini-series Ghostboat (2006).
---
---