---
Crew
Director/Screenplay – Michael Walker, Producers – Alfred Theodore Sapse, Photography – Ray Flynn, Music – Christopher North, Makeup Effects – Christina Puff & Doug Sakmann, Production Design – Amber Unkle. Production Company – Freestyle Digital Media/Devilworks.
Cast
Alexandra Socha (Serena Brooks), Alex Hurt (Alabama Chapman), Lexi Lapp (Candice), Phil Burke (Blake Stone), Jay Devore (iBall/Raymond), Sebastian Beacon (Cutter), Kyle Harris (Brian), Nils Lawton (Walter Sachs), Henry Zebrowski (Eddie Shipman), Rebecca Faulkenberry (Nicole Healy), Lance Channing (Soundie), Kett Turton (Jason), Zanny Laird (Chloe)
---
Plot
Aspiring actress Serena Brooks is persuaded to take the lead role in a slasher film for director Alabama Chapman. She travels out to the remote location where the film is being shot, However, once there she has some issues with Alabama's demands that the whole crew remain out of phone and email contact. As filming gets under way, Serena comes to believe that members of the cast are being killed for real.
---
Cut Shoot Kill was the fourth film for Michael Walker who had previously made the horror film Chasing Sleep (2000) and the non-genre likes of the comedy Price Check (2012) and the thriller The Maid's Room (2013).
A few years ago we had a spate of slasher and horror films that all took place on the set of other horror films with the likes of Lights Camera Dead (2007), Skeleton Crew (2009), Bleading Lady/Star Vehicle (2010), Fright Flick (2011) and Silent But Deadly (2011) and the subsequent Virgin Cheerleaders in Chains (2018). Cut Shoot Kill seems to be intended in a similar vein to these others. There is the film crew isolated at a remote locale and out of phone contact and easy driving distance; there is the newbie lead actress who is doing double-takes at the strange characters around her; and possibly sinister happenings going on. It seems a standard set up for this type of film.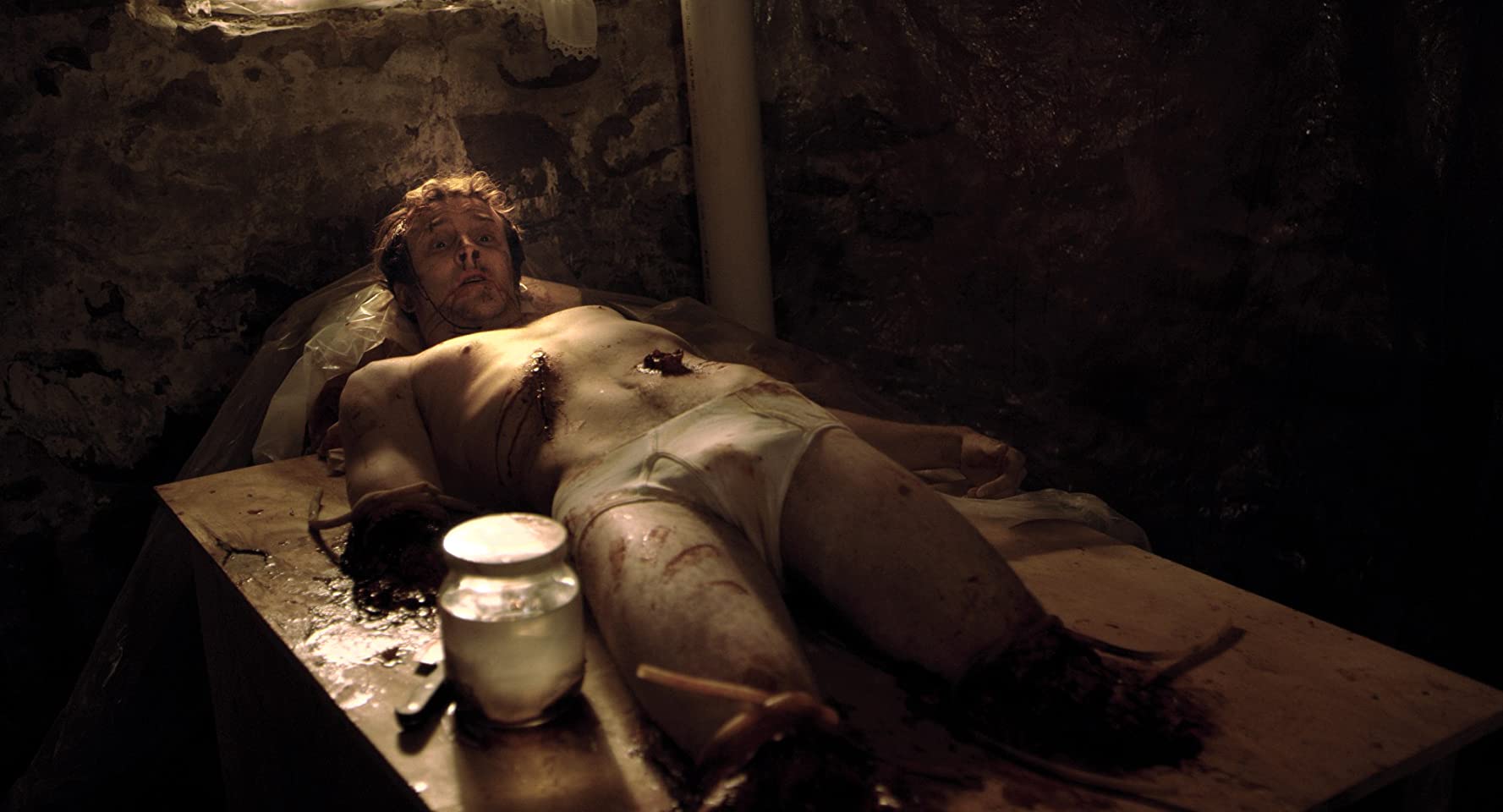 On the other hand, Cut Shoot Kill feels like it is set up to be a slasher movie that never happens. Michael Walker seems to aim for the payoffs that you would get in a slasher film but they rarely happen. Furthermore, Walker constantly blurs the line between scenes from the film being shot and the actors on the set enacting these scenes, moving back and forth between one and the other. The lack of clear distinction proves confusing at times. It is even doubly confusing when we see some characters killed off at one point and then alive again at others.
The film also reaches an ending that is frankly unbelievable where after attempting to flee for her life heroine Alexandra Socha just decides to change allegiances and join the film crew in killing people.
---
---