---
Crew
Director – Paul Solet, Screenplay – Mike Le, Producer – Ross M. Dinerstein, Photography – Zoran Popovic, Music – Austin Wintory, Visual Effects – Dreamdust VFX Studio (Supervisor – Doca Mladenovic) & Red Production (Supervisor – Milos Djukelic), Special Effects – Timothy Graham & J.D. Street, Makeup Effects – Jason Collins & Elvis Jones, Production Design – Ariana Nakata. Production Company – Preferred Film & TV.
Cast
Keir Gilchrist (Daniel Austin), Stella Maeve (Abby Fellar), Maestro Harrell (Kevin), Peter Stormare (Stokes), Grace Phipps (Mona Wilson)
---
Plot
Teenager Daniel Austin is confined to house arrest for having cyber-stalked Mona Wilson. He is ordered to stay away from the internet and social media for the duration of his arrest but is able to get around this with the help of his friends. He logs on only to receive a video call from Mona and watch as she commits suicide on camera. In the aftermath, staying at home on his own, Daniel starts to believe that Mona's spirit is haunting him.
---
I was very impressed with Paul Solet's feature-length directorial debut Grace (2009), an incredibly creepy film about a mother who gives birth to a baby that is born dead and proves to no longer be 'normal'. Aside from a negligible episode of the anthology Tales of Halloween (2015), one had to wait until Dark Summer for Solet to make a follow-up film. Solet subsequently went on to make the killer dog film Bullet Head (2017) and the non-genre Clean (2020), as well as write numerous episodes of the tv series Mars (2016-8).
Based on Grace, I had high expectations for Dark Summer – except that Paul Solet fairly much fails to follow through on them. Dark Summer crept out into an unrecognised dvd release in early 2015 where it was seen by hardly anybody. I still had hopes as the film started in. There is a reasonable cast line-up, including the rising young name of Keir Gilchrist and the familiar name of Peter Stormare as Gilchrist's social worker.
Solet shoots in a series of tight intimate closeups, sometimes even just partial shots of someone's face, which gives an unusual quietness and intimacy. Aided at times by a variety of songs, Solet does draw you into an undeniable mood. The crucial failing of Dark Summer though is that it is awfully weak at allowing any of this to pay off. You are given a ghost story but it is never a film that delivers anything that makes you jump in your seat. The show just disappears into the processed blandness of being a teen film you could dismiss as 'nice' and then forget about the moment you said that.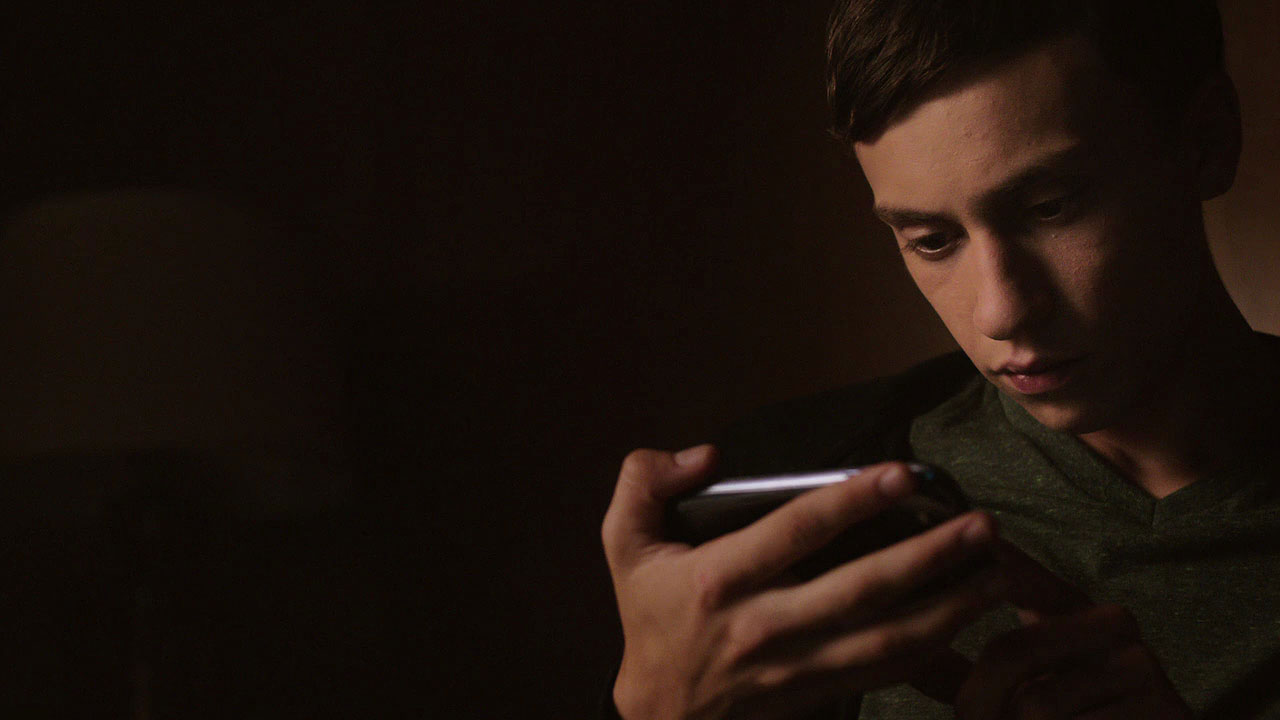 The other crucial thing you notice is that the film is using what has in the space of a handful of years become a well-worn theme. As is acknowledged in a line of dialogue at one point, it plays out as a supernatural version of Disturbia (2007). In that film, teenager Shia LaBoeuf was imprisoned on home detention only to discover evidence that his neighbour was a serial killer and trying to do something about it. (Although what is not acknowledged, either here or by Disturbia, is that the basic premise of that film was uncreditedly lifted from Rear Window (1954), the classic Alfred Hitchcock film).
Unfortunately for Dark Summer, the premise of the person trapped at home with a detention ankle bracelet and finding the house is haunted has been done before in recent years with Eric Red's 100 Feet (2008) starring Famke Janssen and in a more comedic vein with the New Zealand film Housebound (2014) and subsequently with more ambiguous effect in Delirium (2018). Seeming to recognise that there is little else that can be done with the idea of the home detention ghost story, Dark Summer slips resignedly into following everything that has gone before. The only real distinction it offers to the mix is an ending that twists things on their head in an improbably contrived left field reveal.
---
---