---
Crew
Director/Screenplay – Ian Clark, Producers – Mat Wakeham & Megan Stuart Wallace, Photography – Stuart Bentley, Music – Stuart Earl, Special Effects – David Harris, Makeup Effects Designer – Paul Hyett, Production Design – Max Berman. Production Company – Incendiary Pictures.
Cast
Aneurin Barnard (Adam Shawcross), Nia Roberts (Katie Strong), Alex Reid (Joni Stevens), Steve Evets (Derek 'Morty' Mortimer), Oliver Coleman (Jerome 'Jed' Blacklock), Skye Lourie (Carmen VanPercy), Chris Larkin (Dr Mansell), Amit Shah (Asif Lokesh), Jack Doolan (Toby), Emily Butterfield (Madeline), Tim Parker (Howard)
---
Plot
In 2010, six volunteers sign up to be part of a test study of the new drug Pro9 from ProSyntrex Pharmaceuticals. The study is held over a two-week period at the remote Limebrook Clinic. In accordance with the double-blind experiment, some of the group will be given the drug while others will be given a placebo, nobody knowing which. They are locked into the facility and their phones take away where each is given their dose of the drug at hourly intervals. However, it is not long before some members of the group start to have an adverse reaction that causes them to become crazed and attack others.
---
The Facility was a debut feature for British director Ian Clark, in fact the only film Clark has made to date. Subsequent to this, Clark has worked as a director and produced various tv documentary shows in the UK and US on subjects such as true crime, autopsies and the military.
The Facility was generally overlooked when it came out but has some halfway reasonable moments. The set-up is promising – a locked-off facility in an abandoned hospital; drug experiments that seem not entirely legit. Clark soon generates a reasonable atmosphere of dis-ease and increasing uncertainty about what is going on – the first subject undergoing a physical reaction but this being dismissed as an unfortunate side-effect by the doctor; the group looking out the window to find the nurse running away; they realising that with the drugs being administered at hourly intervals it is only a matter of time before they succumb, or equally that they could be control subjects.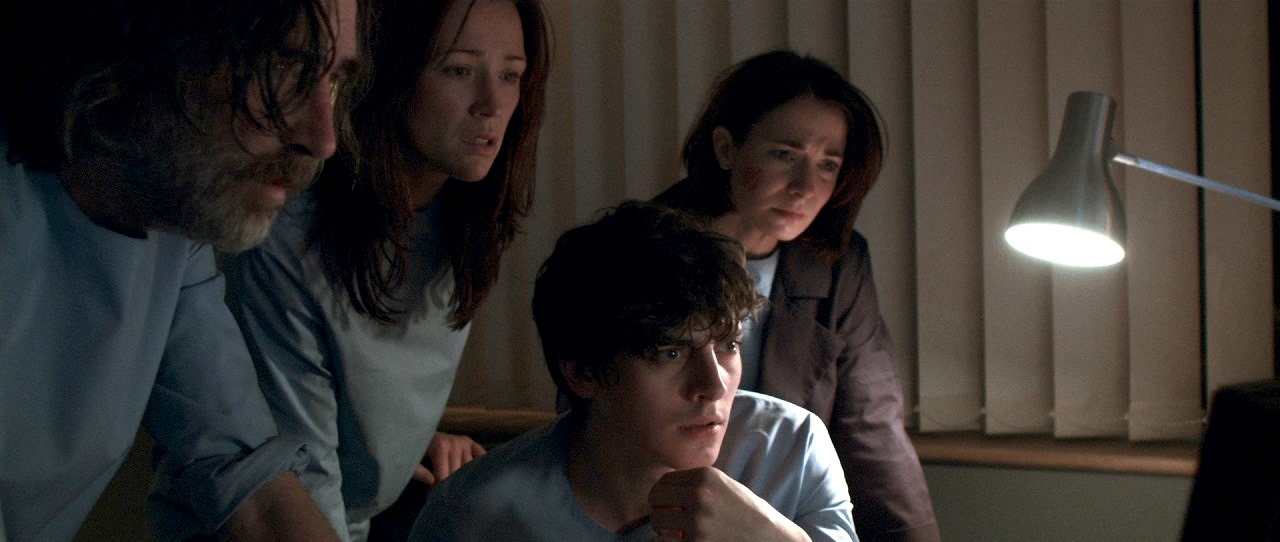 Things mount to the effectively creepy with various scenes with the guard smashing through the window (given that he was not part of the experiment you keep wondering why); or the group trying out random drug combinations to see if any of them work. There is a particularly intense scene where Nia Roberts tries to navigate through a darkened hall using the flash from her camera only to be pursued by a nude, maddened Skye Lourie.
The film does reach an ending that feels abrupt – it leaves the film feeling unfinished as though there should have been another act where they make an escape or some such. Nevertheless, this does arrive at an effectively sardonic coda.
---
Trailer here
---