---
USA. 2000.
Crew
Director – Mary Lambert, Screenplay – Mark Gibson & Philip Halprin, Producer – James G. Robinson, Photography – Tom Priestley Jr, Music – Jeff Rona, Special Effects Supervisor – Robert Vazquez, Production Design – John D. Kretschmer. Production Company – Morgan Creek.
Cast
Lori Heuring (Adrien Williams), Susan Ward (Brittany Foster), Laurie Fortier (Kelly), Daniel Hugh Kelly (Dr Henry Thompson), Nathan Bexton (Bobby), Kim Murphy (Joanne), Ethan Erickson (Tom), Matthew Settle (Matt Curtis), A.J. Buckley (Wayne), Jay R. Ferguson (Andy), Peter MacKenzie (Bob Mead), Tess Harper (Dr Amanda Giles)
---
Plot
The troubled Adrien Williams is released from a psychiatric institution by a sympathetic psychologist. She is provided with a job as an attendant at the exclusive Cliffmont Country Club on the agreement that she does not use drugs, alcohol or get in trouble. Adrien is soon befriended by Brittany Foster, the beautiful and bitchy head of the social clique of rich kids that hang out the club, and the two become best friends. Everyone remarks just how much Adrien resembles Brittany's sister Sandra who vanished a year ago. Adrien soon discovers that those who incur Brittany's wrath or start to reveal the secrets she would rather keep hidden all meet accidental deaths.
---
The way The In Crowd was advertised in tv trailers it looked promising. It seemed to offer the appealing concept of a killer slaughtering their way through a high-society teen social clique. Sort of I Know What You Did Last Summer (1997) meets Beverly Hills 90210 (1990-2000).
However, on screen, The In Crowd is a far tamer affair than any of its advertising promised. The film on display plays out quite different to what you assume going in– something akin to a psycho version of the hit teen drama Cruel Intentions (1999). It is more of a murder mystery/melodrama than it is ever a psycho film. There are only a couple of killings – moreover, only one of the victims is part of the clique and she is the token social geek (and gay to boot). Susan Ward certainly has fun in the super-bitch part, although like all the roles in the film, her part is one-dimensional and written to cliché.
The In Crowd was the first theatrical film made by director Mary Lambert in several years. Mary Lambert's only real hit was Pet Sematary (1989). The last film Lambert made before The In Crowd that had a cinematic release was Pet Sematary II (1992) and her work in between has been a tenuous subsistence of cable movies like Dragstrip Girl (1995), dire direct-to-dvd fodder like Urban Legends: Bloody Mary (2005) and various genre anthology episodes. The In Crowd failed to raise her profile any – it vanished from most cinema screens after only its opening week.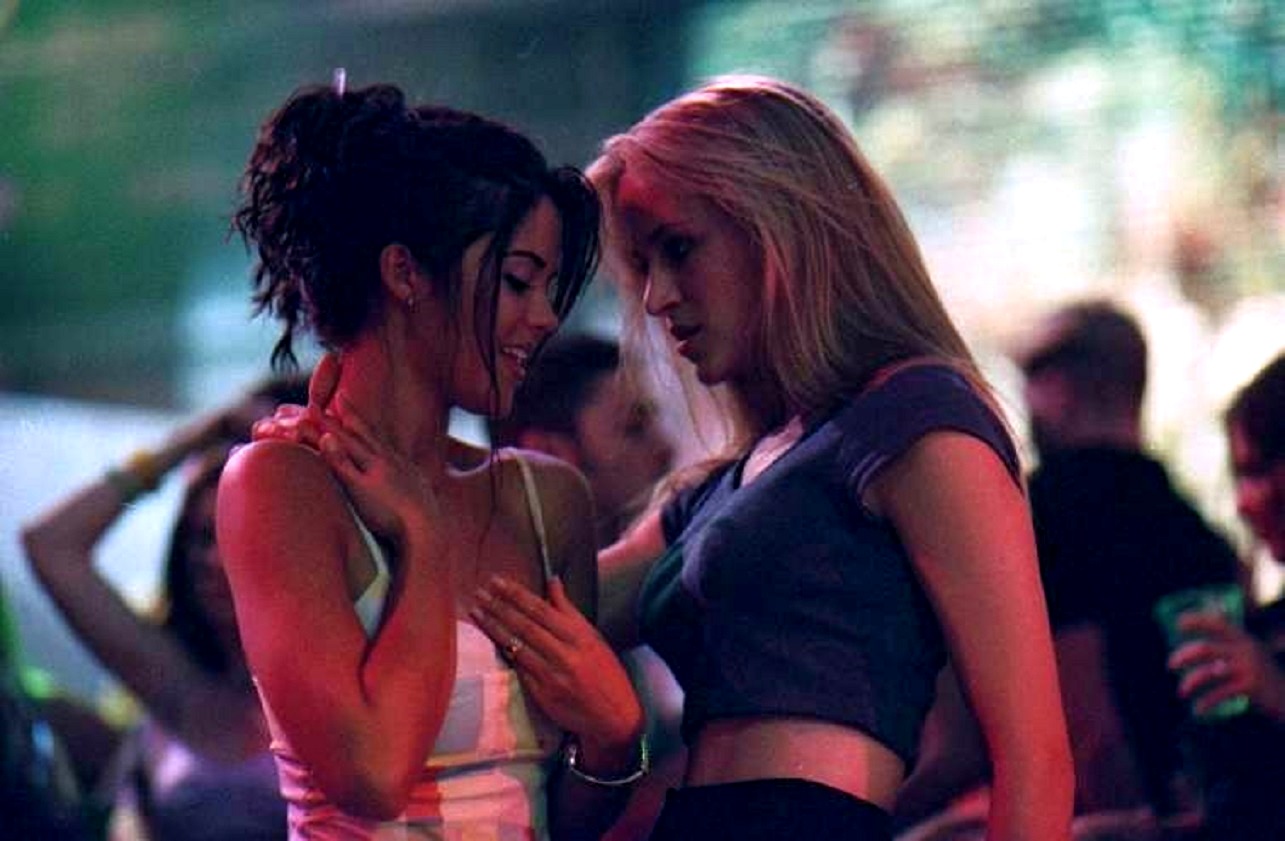 Mary Lambert's greatest crime here is simply in being too tame – if The In Crowd could have had the wonderful sleaze of a Wild Things (1998) or the elegantly bitcheries of Cruel Intentions, it could have been great, the sort of film people refer to as a guilty pleasure. There is all sorts of torridness – lesbian sex, a teen girl seducing a middle-aged psychiatrist – but Lambert tastefully turns her camera away when the scene starts to get interesting and someone is on the verge of getting naked. Where she needed to be generating heat, her focus is instead on the pedestrian and all too predictable thriller plot. The climax with Susan Ward chasing Lori Heuring around with a spade and garden shears and trying to drown her in a pool does reach some of what the film promised to be, but alas comes far too late.
Mary Lambert had previously come to attention as a music video director in the early 1980s, where she had gained fame with her work for Madonna with videos such as Material Girl and Like a Prayer. In genre material, Mary Lambert has also directed Siesta (1987), Pet Sematary (1989) and Pet Sematary II (1992), the psycho-thriller Face of Evil (tv movie, 1996), Halloweentown II: Kalabar's Revenge (2001), the horror anthology Strange Frequency (tv movie, 2001), Urban Legends: Bloody Mary (2005), The Attic (2008) and Mega Python vs. Gatoroid (2011).
---
---