---
USA. 1992.
Crew
Director – Mary Lambert, Screenplay – Richard Outten, Producer – Ralph S. Singleton, Photography – Russell Carpenter, Music – Mark Governor, Special Effects Supervisor/Mechanical Effects – Peter Chesney, Makeup Effects – XFX Inc (Supervisor – Steve Johnson), Dead Animal Effects – Bill Johnson, Production Design – Michelle Minch. Production Company – Columbia Circle Films.
Cast
Edward Furlong (Jeff Matthews), Clancy Brown (Sheriff Gus Gilbert), Jason McGuire (Drew Gilbert), Anthony Edwards (Chase Matthews), Jared Rushton (Clyde Parker), Lisa Waltz (Amanda Gilbert), Darlanne Fluegel (Renee Hallow), Sarah Trigger (Marjorie Hargrove)
---
Plot
Teenager Jeff Matthews witnesses the death of his mother, actress Renee Hallow, as she is electrocuted on the set of a cheap horror movie. Afterwards, he and his father return to her hometown of Ludlow. There Jeff makes a new friend in the overweight Drew Gilbert. When Drew's stepfather Gus Gilbert the authoritarian sheriff, cruelly shoots Drew's dog Zowie, Drew persuades Jeff to help him carry Zowie up to the old Indian burial ground beyond the Pet Sematary. However, Zowie returns from the grave changed and then attacks and kills Gus. Drew and Jeff decide they must take Gus up to the burial ground too but Gus returns changed into something cold and inhumanly cruel. Jeff then begins to wonder if he were to bring someone good – his mother – back from the grave, it might not be different.
---
Such is the demand for Stephen King film product that even lesser films like Sometimes They Come Back (1991) and Children of the Corn (1984) have produced multiple sequels. All much to King's chagrin – the only reason for this and the Children of the Corn sequels was that King did not realize he signed away the sequel option in his contract. The first Pet Sematary (1989) was a modest success and is generally well regarded by Stephen King fans. Pet Sematary II at least has the mark of respect by bringing back the first film's director Mary Lambert. The Stephen King book was subsequently remade as Pet Sematary (2019).
Pet Sematary II was given a languid response by audiences, although it is not entirely an unworthy work. It is the rarity of sequel that presents the same ideas as the original but more satisfyingly than its predecessor did. Here the thrust of emotions that the book and first film were about is reversed – the first film was about a parent's love of their child being turned against them; Pet Sematary II is about, in one instance, the child's loss of a parent and, in the other case, their fear of a domineering (step)-parent, and those emotions being turned back against the children. The first film's emotional thrust is something that could only be truly appreciated by parents. But with adults instead of a barely-speaking preadolescent come back from the grave, the idea has a much more complex resonance in Pet Sematary II.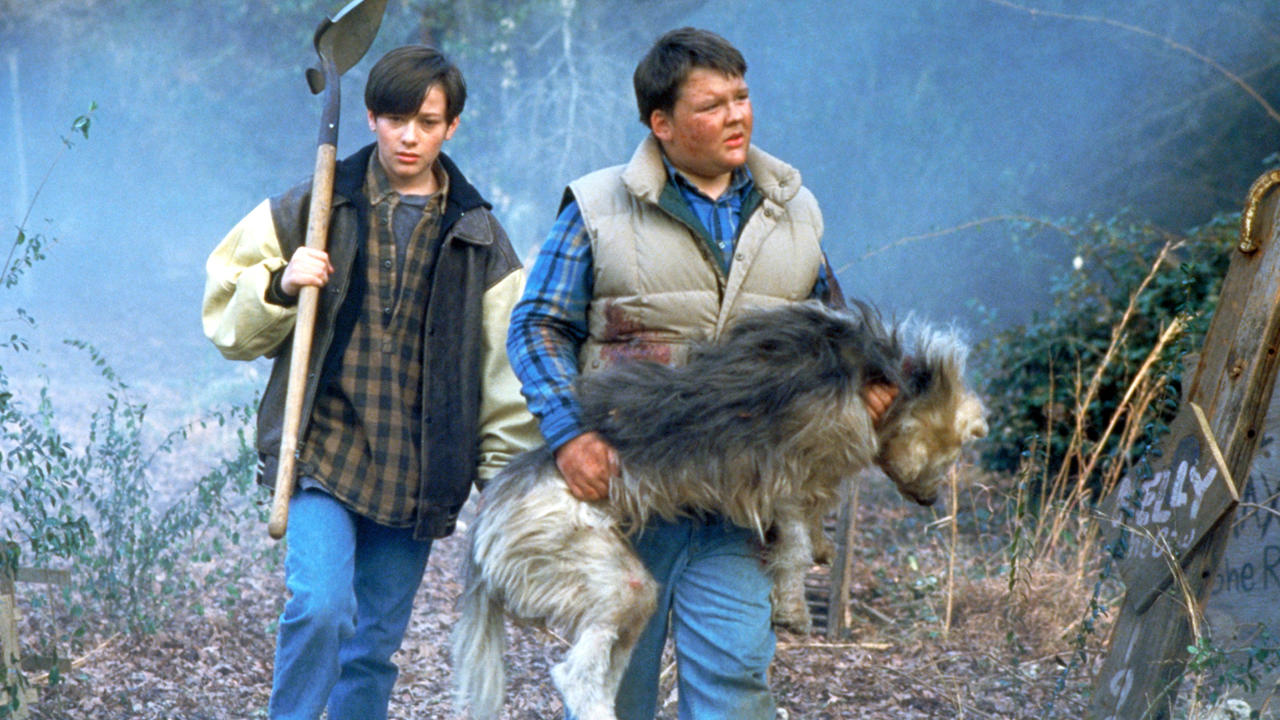 Unfortunately, the potential horror of the situation seems to be the better of Mary Lambert. Clancy Brown's performance once undead becomes far too broad and takes Pet Sematary II into the realm of the campy unserious horrors that Freddy Krueger and the Chucky films have worked to death in recent years.
Nevertheless, in articulating the film's emotional thrust – of creating undead that are not merely blankly shuffling flesh-crazed zombies but are nightmare inversions of the central characters' emotional longings, Mary Lambert is successful. Indeed, this film's most potent image comes at its climax in the image of Darlanne Fluegel come back from the grave at Edward Furlong's instigation to fulfill his heartfelt wish that the family will work, only to reveal that she too is something inhuman behind the visage.
The first Pet Sematary seemed bland when it came to its horrors but here Mary Lambert has gained her stride and hits in with a satisfyingly grisliness at times. There is one image of the undead Clancy Brown sitting and gutting his beloved pet rabbits that stands out with memorable impact. Unusually and, perhaps not entirely successfully, Mary Lambert seems determined that the characters she kills off throughout not be seen as random victims but as people in an ending that touchingly frames each of the victims on screen in vignette.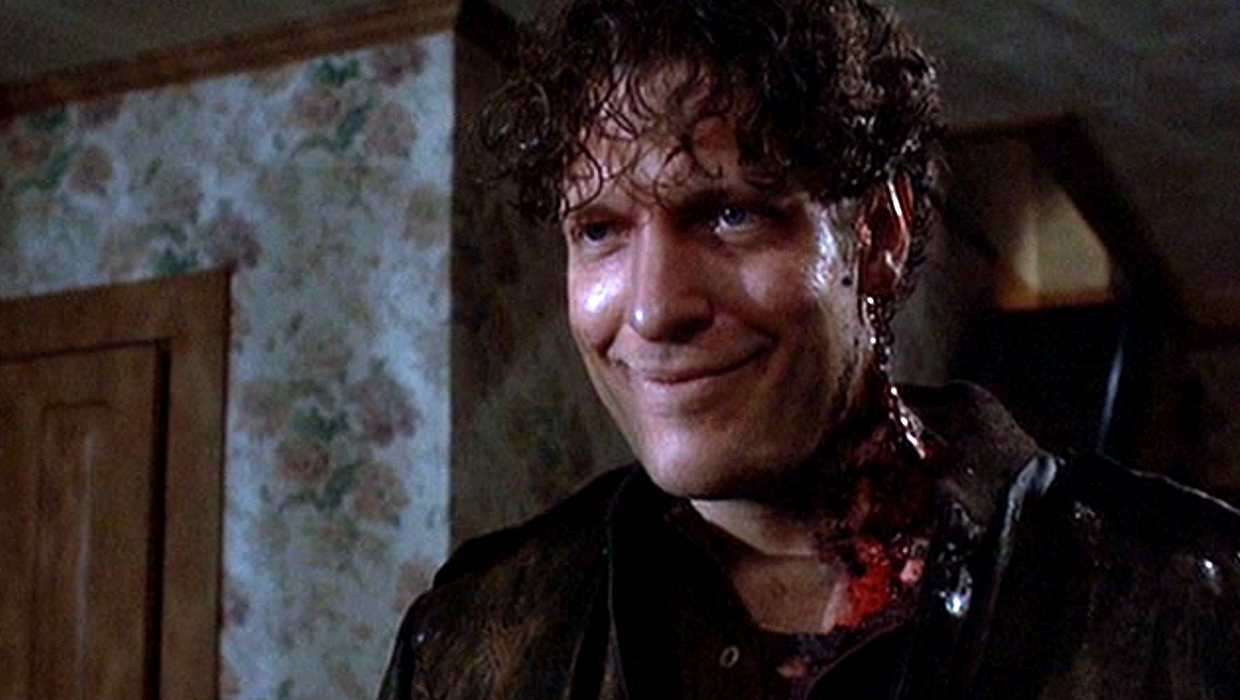 Unfortunately, Pet Sematary II lacks an overall wholeness – it never satisfyingly comes together. The reason for this might be seen in a comparison between the plots of this and the original. What made the first film work is not so much its theme but the way that Stephen King approached it, particularly during the latter half where he gave it a driving sense of cosmic fear, of a great and unutterable desecration about to be committed and of the supernatural stepping in to aid in stopping it. Pet Sematary II lacks any similar sense of drive and seems too pedestrian and obvious in its setting up of characters and situations.
Mary Lambert had previously come to attention as a music video director in the early 1980s, where she had gained fame with her work for Madonna with videos such as Material Girl and Like a Prayer. Lambert's first film as director was the deathdream fantasy Siesta (1987). Lambert's work since this has been uneven with a handful of films and mostly tv work. Her other genre films are the psycho-thriller Face of Evil (tv movie, 1996), the teen psycho-thriller The In Crowd (2000), Halloweentown II: Kalabar's Revenge (2001), the horror anthology Strange Frequency (tv movie, 2001), Urban Legends: Bloody Mary (2005), The Attic (2008) and Mega Python vs. Gatoroid (2011).
---
---