---
Crew
Director – Chris Sivertson, Screenplay – Jeffrey Hammond, Producer – Frank Mancuso, Jr., Photography – John R. Leonetti, Music – Joel McNeely, Visual Effects – 11:11 MediaWorks (Supervisor – Roger Nall), Makeup Effects – JML Film Corporation (Supervisor – David Dupuis), Production Design – Jerry Fleming. Production Company – 360 Pictures.
Cast
Lindsay Lohan (Aubrey Fleming/Dakota Moss), Julia Ormond (Susan Fleming), Neal McDonough (Daniel Fleming), Brian Geraghty (Jerrod Pointer), Garcelle Beauvais-Nilon (Agent Julie Bascombe), Spencer Garrett (Agent Phil Lazarus), Gregory Itzin (Dr Greg Jameson), Donovan Scott (Sheriff Leon Cardero), Michael Adler (Dr Alex Dupree), Thomas Tofel (Douglas Norquist), Brian McNamara (Fred Toland), Paula Marshall (Marnie Toland)
---
Plot
When high school senior Aubrey Fleming fails to meet her boyfriend after a football game, people realise that she has been abducted. She is imprisoned by an abductor who snips off her fingers and tortures her. Several weeks later, Aubrey is found on the roadside and rushed to hospital. Doctors have to sever her right leg and arm. The FBI note that her wounds are identical to another girl in the town who was abducted and then found murdered in identical ways. However, when her parents come, she insists that she is not Aubrey but that her name is Dakota Moss. She tells how she grew up with a mother who was a crack addict and then became a stripper to support herself. As Dakota is fitted with artificial limbs and tries to slot into Aubrey's life, her parents, doctors and the FBI believe she is either delusional or suffering from split personality. Dakota instead comes to believe that she is Aubrey's twin and that her injuries are stigmata that sympathetically appeared as Aubrey underwent torture. With nobody believing her, Dakota sets out to find where Aubrey is imprisoned.
---
I met director Chris Sivertson at a film festival screening in mid-2007 where he had come to promote his psycho film The Lost (2005). I had the brief chance to speak with him where he talked about I Know Who Killed Me, which was only about a month away from release. I quizzed him about what it was like working with the notoriously problem-associated Lindsay Lohan and he merely replied with a diplomatic "You become resourceful in your ways of dealing with things."
Sivertson struck me as intelligent and talented – certainly, The Lost proved to a highly promising effort – and I was anticipating I Know Who Killed Me as a result. The great surprise is that I Know Who Killed Me instead emerged as a widely lambasted disaster, ending up on numerous Worst of the Year lists for 2007 and winning seven of that year's Golden Raspberry Awards, including Worst Film, Worst Actress, Worst Screenplay, Worst Remake/Ripoff and Worst Director for Sivertson.
I sat down to watch I Know Who Killed Me wondering what the results would be. On one hand, there was the promisingly talented Chris Sivertson; on the other hand, there was the celebrity disaster area of Lindsay Lohan and the public ridicule that I Know Who Killed Me had received. Was it one of those films like Glitter (2001), Crossroads (2002) and Gigli (2003) and anything that Madonna appears in where the negative tabloid headlines or diva reputation of a star turned the film into something that was laughed off screens? The question that existed was – take the anti-Lindsay Lohan sentiment out of the equation and is it possible that I Know Who Killed Me might have been a halfway reasonable psycho-thriller? The answer, alas, turns out to be a resounding no.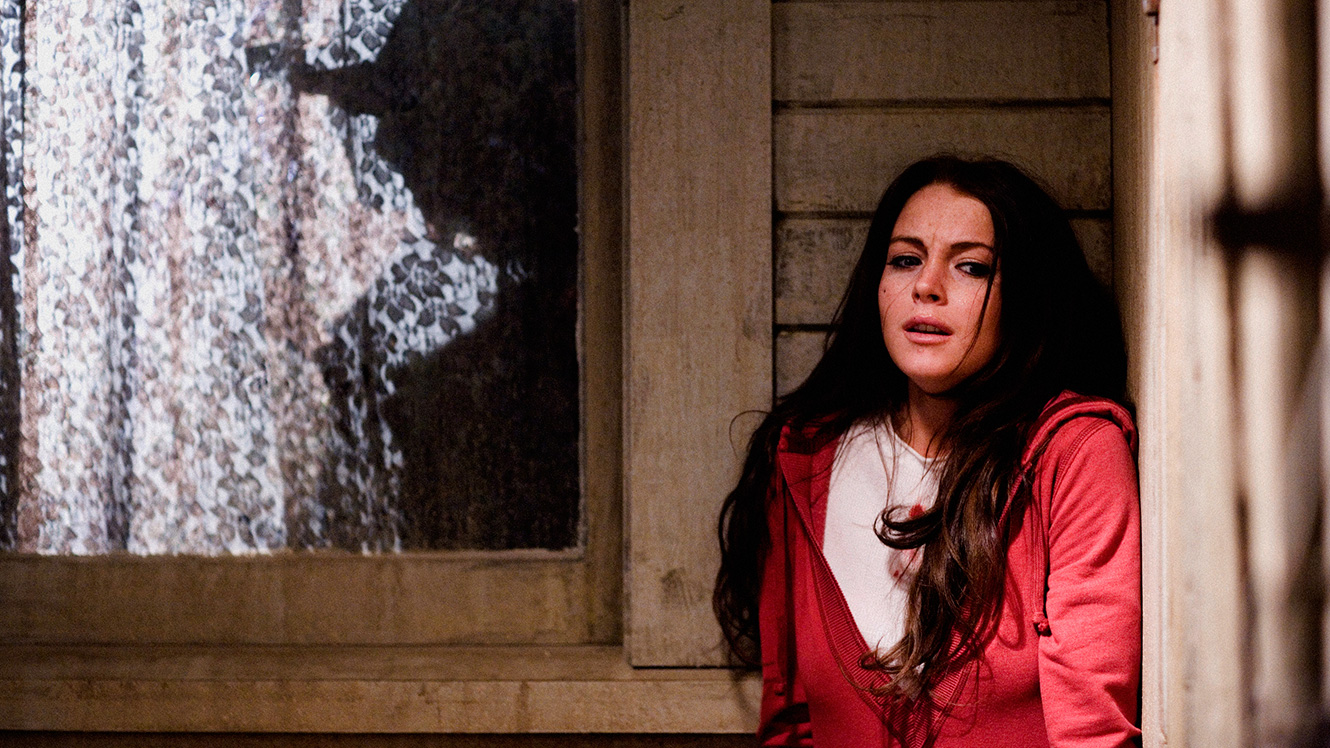 You can credit Lindsay Lohan in some respect. At the time I Know Who Killed Me was made, she was attempting to break away from being typecast as a family-friendly teen actress in Disney films like The Parent Trap (1998), Freaky Friday (2003) and Herbie: Fully Loaded (2005), and other teen roles in Confessions of a Teenage Drama Queen (2004), Mean Girls (2004) and Just My Luck (2006) and had started to take on more serious parts in the likes of A Prairie Home Companion (2005), Bobby (2006) and Chapter 27 (2007). It's just that at the same time Lindsay Lohan's very public private life – party girl persona, public rebuke from studio heads for highly unprofessional behaviour on set due to all-night partying, very public parental spats, alcohol and drug use problems including a variety of car accidents and then a DUI arrest and a stint in rehab – had attained a tabloid critical mass that was working against her. Not long after I Know Who Killed Me came out, Lohan's negative public profile had reached a point that both Matthew Bright's Manson Girls and the Linda Lovelace biopic Lovelace (2013) were stalled in production because the productions were unable to find anybody to insure Lohan, forcing her to be axed from the cast. It could be said at the point that I Know Who Killed Me came out Lindsay Lohan's once ascendant career was well and truly on its way down the toilet.
Maybe you could excuse some of Lindsay Lohan's dreadful performance here to the fact that she was doing so much partying, drinking and coke snorting that she had to enter rehab at the same time as the film was released. As it is, she looks either wasted or so self-absorbed in her own celebrity that she believes she can carry the film simply by turning up on set rather than actually making any effort to act. She certainly displayed talent on earlier films like Freaky Friday and Mean Girls but that now seems replaced by overinflated ego or else forgotten in a substance-induced haze.
You are not sure what happened to I Know Who Killed Me. Some of it gives the impression that studio heads were pushing Chris Sivertson to turn it into a copy of Torture Porn films like Saw (2004) or Hostel (2005) that were big at the time. Thus we get nasty scenes of Lindsay Lohan tied up and the killer clamping a block of ice to her hand and then tearing the skin off as he removes it, followed by him snipping her fingers off, as well as later scenes with her trying to sew fingers back on. However, I Know Who Killed Me is not a Torture Porn film and these scenes only seem there for the sake of it.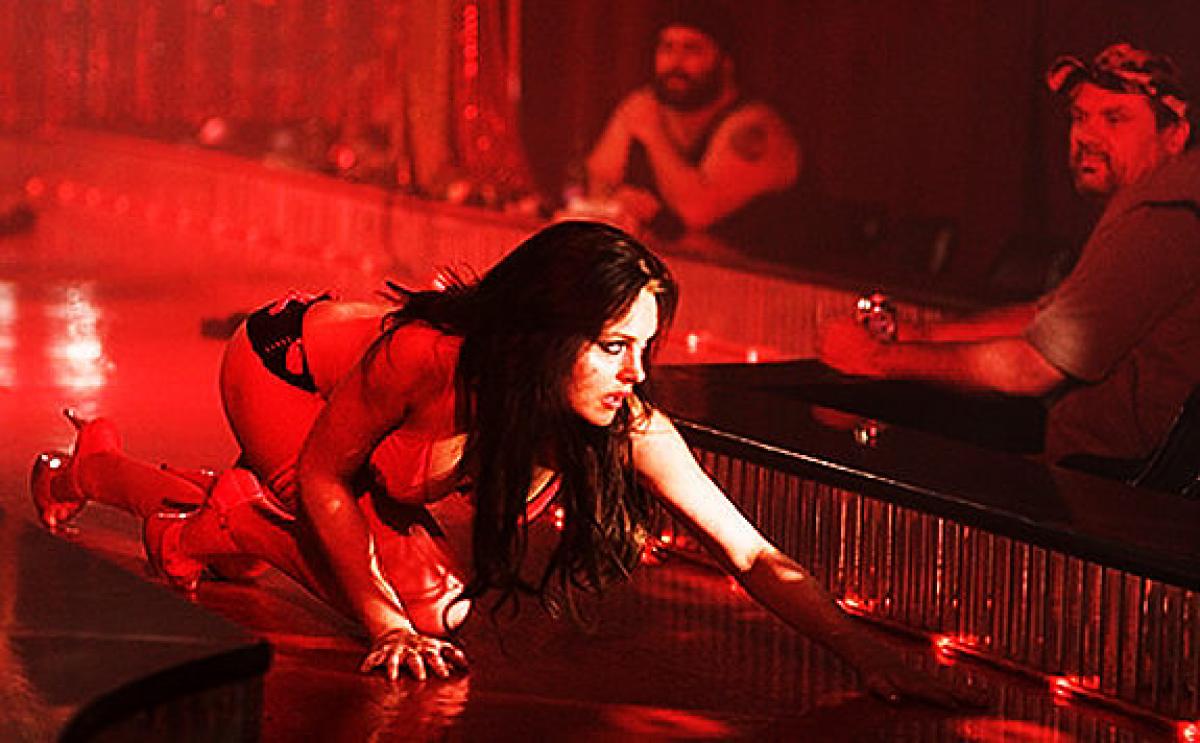 The biggest thing that hangs over I Know Who Killed Me, other than Lindsay Lohan's detached performance, is a screenplay that leaves one constantly asking "what the fuck is going on?" The initial puzzle that comes after Lindsay Lohan returns from her abduction but insists that she is another person is intriguing. It makes one think for a time they are watching some variant on Lost Highway (1997), which started off as a thriller starring Bill Pullman and then had him inexplicably replaced by Balthazar Getty. Even more than Lost Highway, one is reminded of the low-budget Doppelganger (1992), which featured a writer puzzling over flatmate Drew Barrymore who kept being replaced by her twin sister. Or perhaps even Passion of Mind (2000) where we had two Demi Moore's living separate lives on other sides of the world and each dreaming about the other and wondering who was real and who dreamed.
There is certainly an intriguing premise looming somewhere inside the film. Unfortunately, the film is stuck with a lame script – one that offers a variety of possible explanations for what is going on but fails to put any twists on them or offer up unexpected surprises as a good thriller script should do. Scriptwriter Jeffrey Hammond eventually opts for an explanation that makes sense – it is just that he has served it up in a script where everything depends on a series of whoppingly improbable coincidences. [PLOT SPOILERS] That good girl Lindsay Lohan was abducted, that the twin sister she (and nobody else) never knew she had happens to stigmatically feel the same pain of her being tortured (something that appears to have caused the stripper twin's fingers and entire leg to fall off). For some reason, she is then driven to turn up in town (despite missing leg) and collapse on the side of the road in a bloodied mass where she is found and everyone thinks that she is Aubrey.
Chris Sivertson conducts a colour schema – with the use of blue to represent the scenes with Aubrey and red for Dakota. The blue colour scheme through the first half of the film where everything from the surgical smocks, Lindsay Lohan's clothing, the rubber gloves the cops and killer wear, the custom-made glass torture instruments in the killer's lair to even the bright blue roses that Brian Geraghty presents Lohan – that is undeniably striking. The corresponding contrast of red once the Dakota character emerges is not as intensely maintained but the effect is still striking. Aside from the colour schema, the rest of I Know Who Killed Me is drab in terms of directorial style. On the plus side, the film does have an extremely listenable and well-chosen soundtrack of songs.
Previously, Chris Sivertson has co-directed the slasher film All Cheerleaders Die (2001) and written the fantasy film Barbarian (2003). It has took him several years after the ridicule of I Know Who Killed Me to mount another film, which came with the non-genre Brawler (2011), followed by co-directing a remake of All Cheerleaders Die (2013), the psycho film Don't Wake Mommy (2015), the stalker film Heartthrob (2017), the thriller Last Night (2018) and the horror film Monstrous (2022). Elsewhere, Chris Sivertson has written the script for the horror films Wicked Lake (2008), Deadly Switch (2019), Kindred Spirits (2019) and Murder-in-Law (2019), plus acts as a producer on another twin horror film The Absent (2011).
---
---