---
USA. 2010.
Crew
Director – Adam Mason, Screenplay – Simon Boyes & Adam Mason, Producers – Shaked Berenson, Patrick Ewald, Adam Mason & Shawn T, Photography – Stuart Brereton, Music – Martin Grech, Visual Effects Supervisor – John Barrymore, Visual Effects – Cosmic East Studios (Supervisor – Andrew Pagana), Special Effects Supervisor – Paul Mott, Makeup Effects – Tom Devlin, Production Design – Neil Jenkins. Production Company – Epic Pictures Group/Azurelite Pictures.
Cast
Andrew Howard (Thomas Luster), Tess Panzer (Jennifer Luster), Matthew Rhys (Joseph Miller), Tommy Flanagan (Les Dennis), Ian Duncan (Travis Code), Billy Burke (Tito Alberto), Tara Summers (Rachel Evans), Xander Berkeley (Detective Carter), Pollyanna Rose (Halo Kennedy), Zelda Williams (Victor Carruthers), Sarah Essex (Anne Miller), Charles Wahlheim (Gunther)
---
Plot
Thomas Luster is a downtrodden small businessman trying to manage a home landscaping company in Los Angeles. He suffers from insomnia and so buys some sleeping pills from a homeless man who lives out the back of his premises. After finding mysterious notes left telling him to stop taking the drugs, he suspects that someone has been entering the house and so buys a set of security cameras. Checking the cameras the next day, he is shocked to find that the person leaving the notes is himself. The other self then starts to engage in increasingly more extreme actions, including murdering people. Luster struggles to find a means to stop his other self but the alter ego seems equally determined to win control of his body.
---
British director Adam Mason has been a rising independent name in horror over the last decade. I was very impressed with Mason's third film Broken (2006), a brutally savage backwoods horror about a woman imprisoned by a man in a forest. Mason has also made other horror films such as Dust (2000), The 13th Sign (2000), The Devil's Chair (2006), Blood River (2009), Pig (2010), Hangman (2015), I'm Just F*cking With You (2019) and Songbird (2020), as well as wrote the script for the Joe Johnston-directed thriller Not Safe for Work (2014).
Adam Mason's films give the impression that he has become frustrated by the process of trying to raise capital and sought ways to circumvent this. It has also meant that there is often an improvisational quality to the films, the feeling that he is making do with the resources that were available – to the extent that Pig was a film shot all in one take that gave the impression it was frequently being ad libbed by Mason and Andrew Howard.
There is a somewhat similar sense you get to Luster. It feels less scripted than sketched in a general sense, allowing the actors to improvise scenes. Many of the performances have an annoyingly self-indulgent quality where you get the impression that the actors have been given their heads – especially Pollyanna Rose as a spoiled Hollywood teen actress, and Zelda Williams, daughter of Robin Williams, who gives an extremely bad performance as her bratty girlfriend, or the scenes with Ian Duncan as the down-on-his-luck actor neighbour. Even the well-known Xander Berkeley turns up as a cop where the credibility of his character vanishes when it comes to the absurd notion of a LAPD detective investigating the disappearance of a homeless man after one day.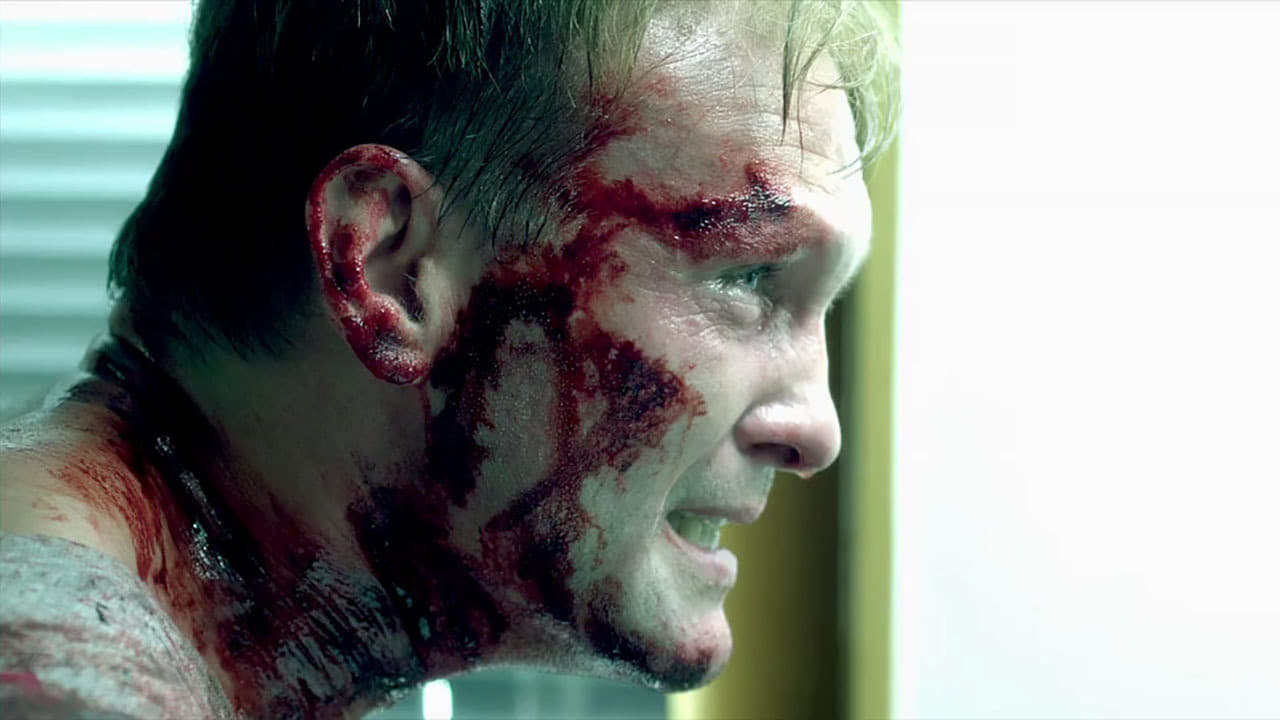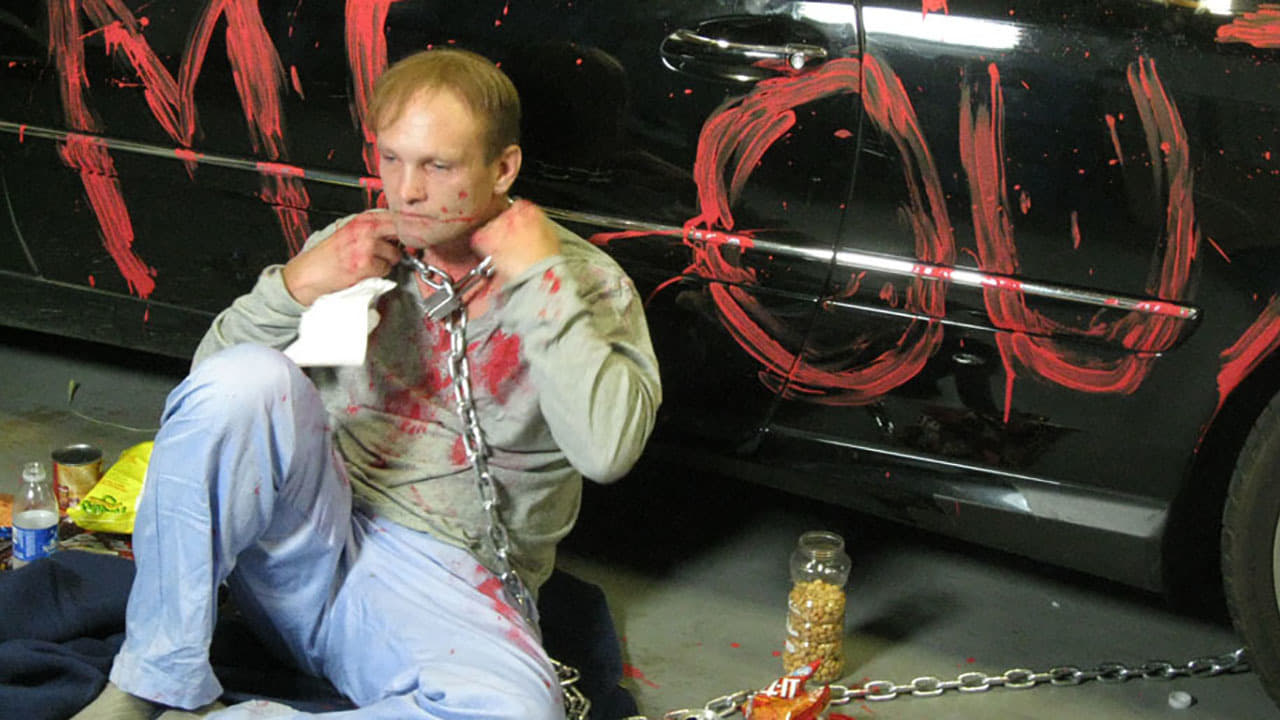 Luster never seemed to connect for me. For one, Andrew Howard, a Mason collaborator since The Devil's Chair, seems miscast. The role is written as that of a mousy downtrodden man and yet is cast with Howard who is just a smidgen short of six feet and seems to physically tower over the rest of the cast. His voice seems unusually high-pitched and more suited to a character making nasty threats. Furthermore, seeing Howard with a comb-over, owlish glasses and pasty skin seems at odds with the bullet-headed bad guy we are used to. As the central character of the show, you should have been drawn to him in terms of sympathy but instead are left with the feeling that something isn't right.
The film gets a good frisson out of Andrew Howard setting up his surveillance cameras – and then discovering the stalker in his house is himself. It eventually becomes apparent that we are in for a variant on the oft-filmed story of The Strange Case of Dr Jekyll and Mr Hyde (1886). However, the film needed to be tighter, more story driven, less focused around the indulgences of the performers. It tends to go on and on from scene to scene rather than is driven by anything that has a dramatic punch or twist.
There is a fine section where the milquetoast Howard chains himself up in the garage to fight it out with his other self and the two begin a process of mutual torture but the film needed more of these scenes. Compare Luster to the incredibly taut tension of Mason's Broken, which seems a world of difference away. The result adds up to a far less interesting treatment than you feel it could have been.
As is the case with many of Adam Mason's other films, there is a constant chatter from the radio in the background – in this case, a men's advice jockey who gives loud counsel about taking an aggressive stance in one's life, which acts as counterpoint to the war between Andrew Howard's two selves. In the eventual emergence of the Mr Hyde figure, it feels not unakin to the end of Fight Club (1999) where the downtrodden man finally frees his badass inner self and lets him take charge of his life, which becomes all about revelling in being a man and an alpha male, the same sort of men's rights bullshit that has been nattering on on the radio throughout.
---
---