---
Crew
Director/Story – David Price, Screenplay – Oliver Butcher, William Davies, Tim John & William Osborne, Suggested by the Novel The Strange Case of Dr Jekyll and Mr Hyde by Robert Louis Stevenson, Producers – Jerry Leider & Robert Shapiro, Photography – Tom Priestley, Music – Mark McKenzie, Visual Effects – Dream Quest Images (Supervisor – Tim Landry), Makeup Effects – Kevin Yagher, Production Design – Gregory Melton. Production Company – Rastar/Leider-Shapiro/Savoy Pictures.
Cast
Tim Daly (Richard Jacks), Sean Young (Helen Hyde), Lysette Anthony (Sarah Carver), Stephen Tobolowsky (Oliver Mintz), Harvey Fierstein (Yves Dubois), Jeremy Piven (Pete Walker), Polly Bergen (Mrs Unterveldt), Stephen Shellen (Larry), Thea Vidale (Valerie)
---
Plot
Richard Jacks is a bright but workaholic research chemist for a perfume company. When his uncle dies, Richard is disappointed to find that all that he has received in the will is his great-grandfather's notebooks. Reading these, he finds that his great-grandfather was in fact Dr Jekyll. Using modern science, he is able to perfect Dr Jekyll's formula, using estrogen to reduce the aggressive nature of the unleashed beast. However, when he takes the formula, it causes him to turn into a woman. The woman names herself Helen Hyde and soon sets her sights on taking over Richard's job, seducing all his colleagues and causing 'accidents' to happen to those who get in her way.
---
Dr. Jekyll and Ms. Hyde is a comedic variation on Robert Louis Stevenson's oft-filmed The Strange Case of Dr Jekyll and Mr Hyde (1886). The Dr Jekyll story had been parodied a number of times before – most notably the original The Nutty Professor (1963) and the rather funny Jekyll and Hyde … Together Again (1982). The idea of Jekyll turning into a woman had also been done before with Hammer's fine Dr Jekyll and Sister Hyde (1971). (For a look at the various film interpretations see Jekyll and Hyde Films).
As a comedic sex-change variant on the story, Dr. Jekyll and Ms. Hyde proves amiable if never particularly inventive. Its' comic moves are all variations on Tim Daly undergoing sexual transformation at the most inopportune moments – in a restaurant during a job interview, while making out with his boss – or his e misinterpreting things and thinking he has developed a penchant for crossdressing, bondage or has taken up with another woman.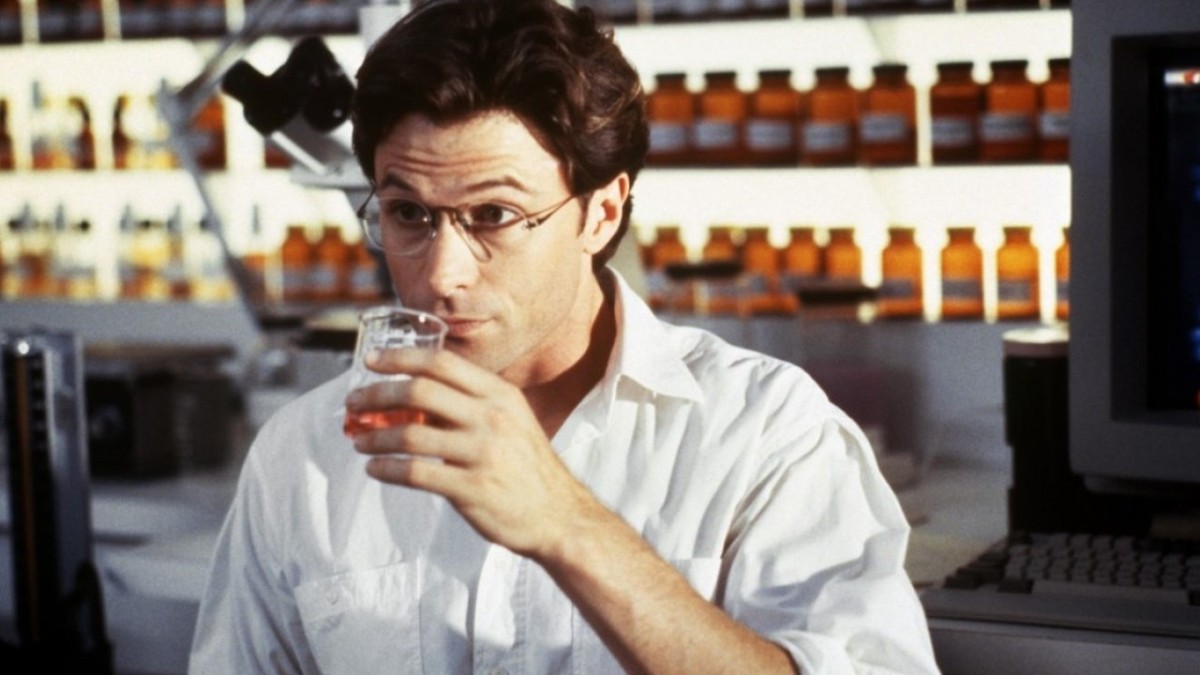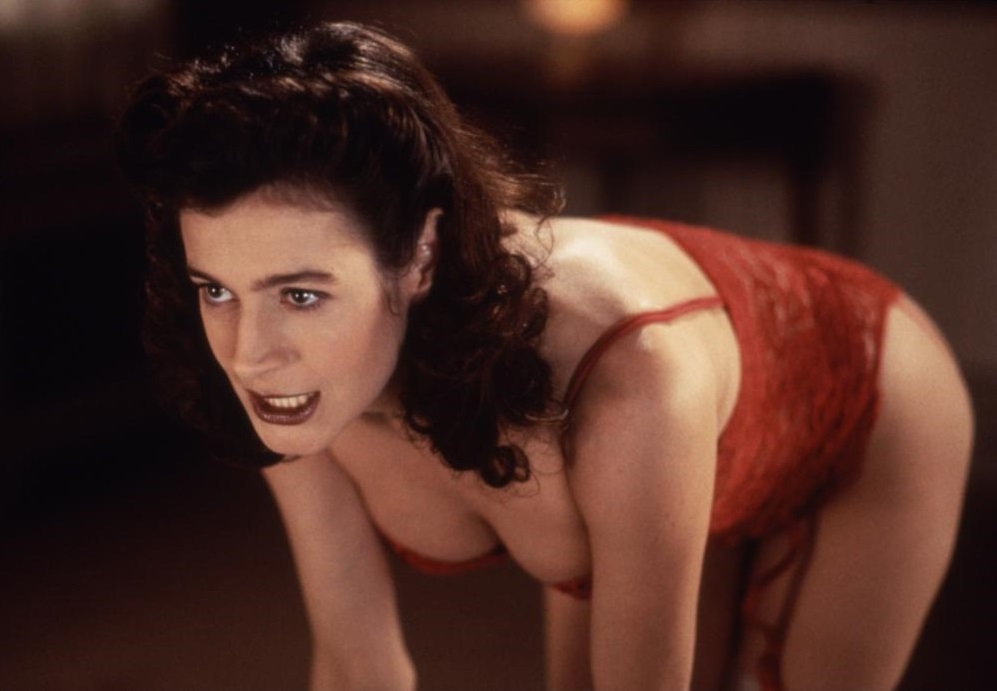 Sean Young has a lot of fun in the Hyde part, strutting to bitchy excess. All the supporting actors are typecast to a single-note caricature – Stephen Tobolowsky as a middle-aged nerd, Jeremy Piven as an insensitive jerk and Harvey Fierstein as a flamboyantly gay man – in roles that only exist as comic fodder.
Ultimately, Dr. Jekyll and Ms. Hyde seems less like a comedic version of Dr Jekyll and Sister Hyde than it does a comic take on The Temp (1993), which was about a woman usurping a man's place in the office, gradually using her sexual wiles and killing her way up the totem pole. Even in a comedic way, Dr. Jekyll and Ms. Hyde taps into the feminist backlash politics of Fatal Attraction (1987) where the woman has been demonized in relation to the man – the man is seen as good and decent, the woman as evil and scheming. As evidence of her evil, she is even a smoker!
Director David F. Price's two previous genre outings were Son of Darkness: To Die For II (1991) and Children of the Corn II: The Final Sacrifice/ Children of the Corn II: Deadly Harvest (1992), while he also produced Leprechaun (1993).
---
Trailer here
Full film available online here:-
---