(El Orfanato)
---
Spain/Mexico. 2007.
Crew
Director – J.A. Bayona, Screenplay – Sergio A. Sanchez, Producers – Alvaro Agustin, Guillermo Del Toro, Joaquin Padro & Mar Targarona, Photography – Oscar Faura, Music – Fernando Velazquez, Visual Effects – DDT Efectos Especiales (Supervisor – Jordi San Agustin), Production Design – Josep Rosell. Production Company – Rodar y Rodar/Telecinco/Warner Brothers Spain/Telecinco/Wild Bunch/Asturias Paraiso Natural/Televisio de Catalunya.
Cast
Belen Rueda (Laura Rivera), Roger Princep (Simon Sanchez Rivera), Fernando Cayo (Carlos Rivera), Geraldine Chaplin (Aurora), Mabel Rivera (Pilar), Montserrat Carulla (Benigna Escoledo), Edgar Vivar (Professor Leo Balaban), Andres Gertrudix (Enrique)
---
Plot
Laura Rivera and her doctor husband Carlos buy the big old seaside house that used to be the Good Shepherd Orphanage where Laura grew up. They have adopted an HIV+ boy Simon, although Simon is unaware that he is adopted or infected. Simon has a number of imaginary friends. In a cave on the beach, Simon meets a new invisible friend Tomas and invites him home. As they are about to hold the opening of the orphanage, Simon is insistent that Laura comes and see Tomas's hiding place and Laura slaps him in frustration. Afterwards, Simon is unable to be found. The police search everywhere but after nine months, no clue has been found about what happened to Simon. In desperation, Laura brings in a psychic who contacts the ghosts of children that they discover were horribly murdered in the orphanage years before. In trying to find what happened to Simon, Laura sends Carlos away and decides to stay and confront the ghosts of the children on her own.
---
In recent years, Spain has fast become the new fast rising centre for horror production with the emergence of directors such as Jaume Balaguero, Paco Plaza and in particular Brian Yuzna's Fantastic Factory production company, not to mention the huge successes of individual efforts like Alejandro Amenabar's The Others (2001) and Balaguero and Plaza's [Rec] (2007). The Orphanage is one of these productions and gained a modest degree of international acclaim in festival and arthouse release. It even comes presented and co-produced by Guillermo Del Toro, who himself ventured into the realm of haunted Spanish orphanages a few years earlier with The Devil's Backbone (2001), which was, like The Orphanage, a Mexican-Spanish co-production. The Orphanage is the feature-length debut of Spanish music video director J.A. (Juan Anthony) Bayona.
The Orphanage welcomely rescues the ghost story away from its hijack by the Hollywood treatment with over-the-top gore, CGI effects and pretty teen casts and places it firmly back into the old-fashioned arena of the psychological. Indeed, The Orphanage is an example of a ghost story that is not reliant on any effects at all (with the possible exception of one or two loud amplified bangs on the soundtrack). Directorially, J.A. Bayona is not trying to constantly push us towards jumps and there are never any scares that are unearned. It is an example of a film that gains its effect from the immersion in mood and slow building atmosphere.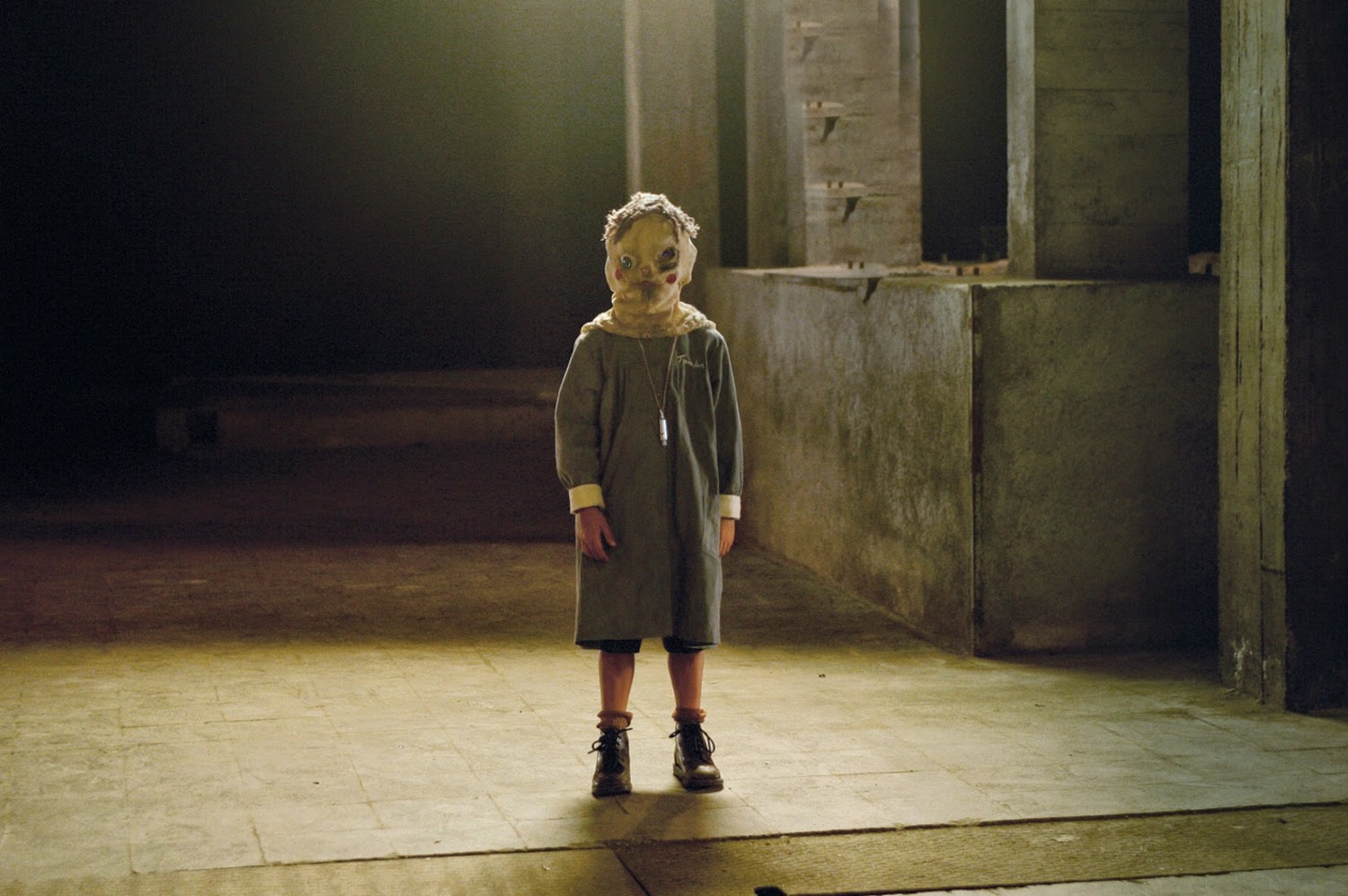 There are times that this mood builds to the unbearable – like the scene where medium Geraldine Chaplin conducts a seance, the bulk of which takes place as seen through monitoring video cameras. Nothing overtly haunted ever happens, there are no manifestations but the scene builds to a level that is unsettlingly eerie in its anticipation of something imminent about to happen. The other such scene is when Belen Rueda stays in the house alone and then plays the game of Knock on Wood and suddenly the children appear and keep getting closer every time she turns around.
The story is a straightforward run-through of the basics of the genre – a terrible crime of the past replaying itself in the present, it being suggested that everything is in the heroine's mind and she insistently going on a quest to find out what happened and lay it all to rest. The eventual explanation of what happened to Simon falls into place with a cleverness and the final images of the film with Belen Rueda accepting her role as den mother to the orphans is effectively haunting. In the central role, Belen Rueda gives a strong and vulnerable performance that carries the film a considerable part of the way.
J.A. Bayona next made the acclaimed non-genre tsunami drama The Impossible (2012) and returned to genre material with A Monster Calls (2016) about the relationship between a boy and a monster and Jurassic World: Fallen Kingdom (2018). Bayona has also produced the horror film Marrowbone (2017).
---
Trailer here
---