(Los Ojos de Julia)
---
Crew
Director – Guillem Morales, Screenplay – Guillem Morales & Oriol Paulo, Producers – Guillermo Del Toro, Mercedes Gamero, Joaquin Padro & Mar Tagarona, Photography – Oscar Faura, Music – Fernando Velazquez, Digital Effects – Infini (Supervisor – Jordi San Agustin) & Fassman VFX (Supervisor – Lluis Castellis), Makeup Effects – DDT (Supervisors – David Marti & Montse Ribsi), Production Design – Balter Gallart. Production Company – Rodar y Rodar/Antena 3 Films/Telvisio de Catalunya/Mesfilms/Canal+.
Cast
Belen Rueda (Julia Levin/Sara), Lluis Homar (Isaac) Pablo Derqui (Angel), Francesc Orella (Inspector Dimas), Julia Gutierrez Caba (Soledad), Joan Dalmau (Crespulo), Boris Ruiz (Blasco), Daniel Grao (Dr Roman), Andrea Hermosa (Lia)
---
Plot
Julia Levin feels that something has happened to her twin sister Sara and insists that her husband Isaac drive to Sara's house. They enter the cellar to find that Sara has hung herself. In the aftermath, Julia cannot understand why – Sara had just had an operation to fix the degenerative condition that had been making her go blind and had every reason to be happy. Julia is also suffering from the same condition and its effects now begin to make themselves more pronounced. She starts to investigate into Sara's life, certain that sinister forces were at play, learning that Sara had a boyfriend that nobody ever saw. She is then warned of a mysterious figure who hides in the shadows and may have killed Sara. The same figure now seems to be stalking Julia.
---
Julia's Eyes was the second film from Spanish director Guillem Morales. Morales had made several short films and then debuted with one of the segments of the gay-themed anthology Boys Briefs 2 (2002), followed by his feature film debut with the horror film The Uninvited Guest (2004). He subsequently went on to direct the tv mini-series The Miniaturist (2017), an historical story about a miniature dollhouse where the dolls start echoing things before they happen, which feels like it should be a fantasy film but oddly enough isn't. The film also comes produced by no less than Guillermo Del Toro.
Despite premiering at TIFF and doing the rounds of several festivals, Julia's Eyes was never picked up for arthouse release in the US and failed to attract much in the way of notice. My expectations of it were mixed, which left me surprised by what a good film it actually is. Guillem Morales has taken the thriller staple of the blind woman stalked by a killer – see the likes of Wait Until Dark (1967), See No Evil (1971), Blind Fear (1989), Jennifer Eight (1992), Blink (1994), Blind Obsession (2001), In the Dark (2013) and Penthouse North (2013) – and created something unique with it.
I was highly impressed by what a good director Guillem Morales proves to be. The film holds your grip from the opening scene where Belen Rueda (playing the sister) is seeing and reacting to something but we don't see anything there, leading us to think she is imagining things, before she goes down to the cellar and puts the noose around her neck and a figure then abruptly appears and kicks the stool away from under her.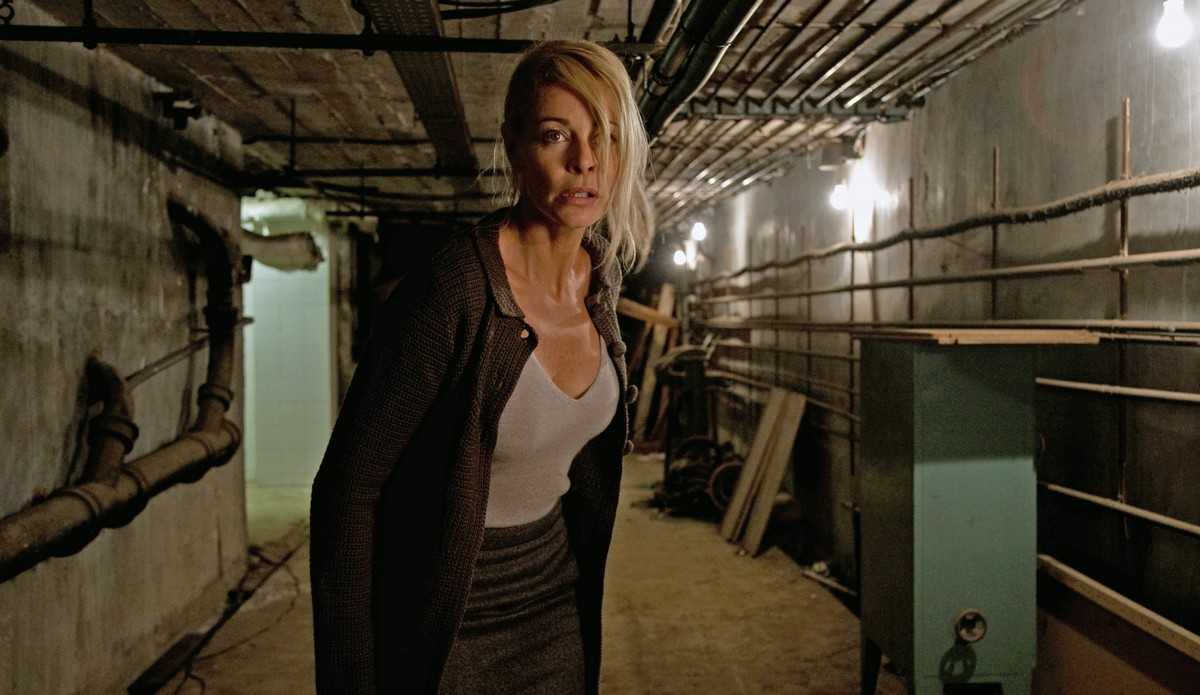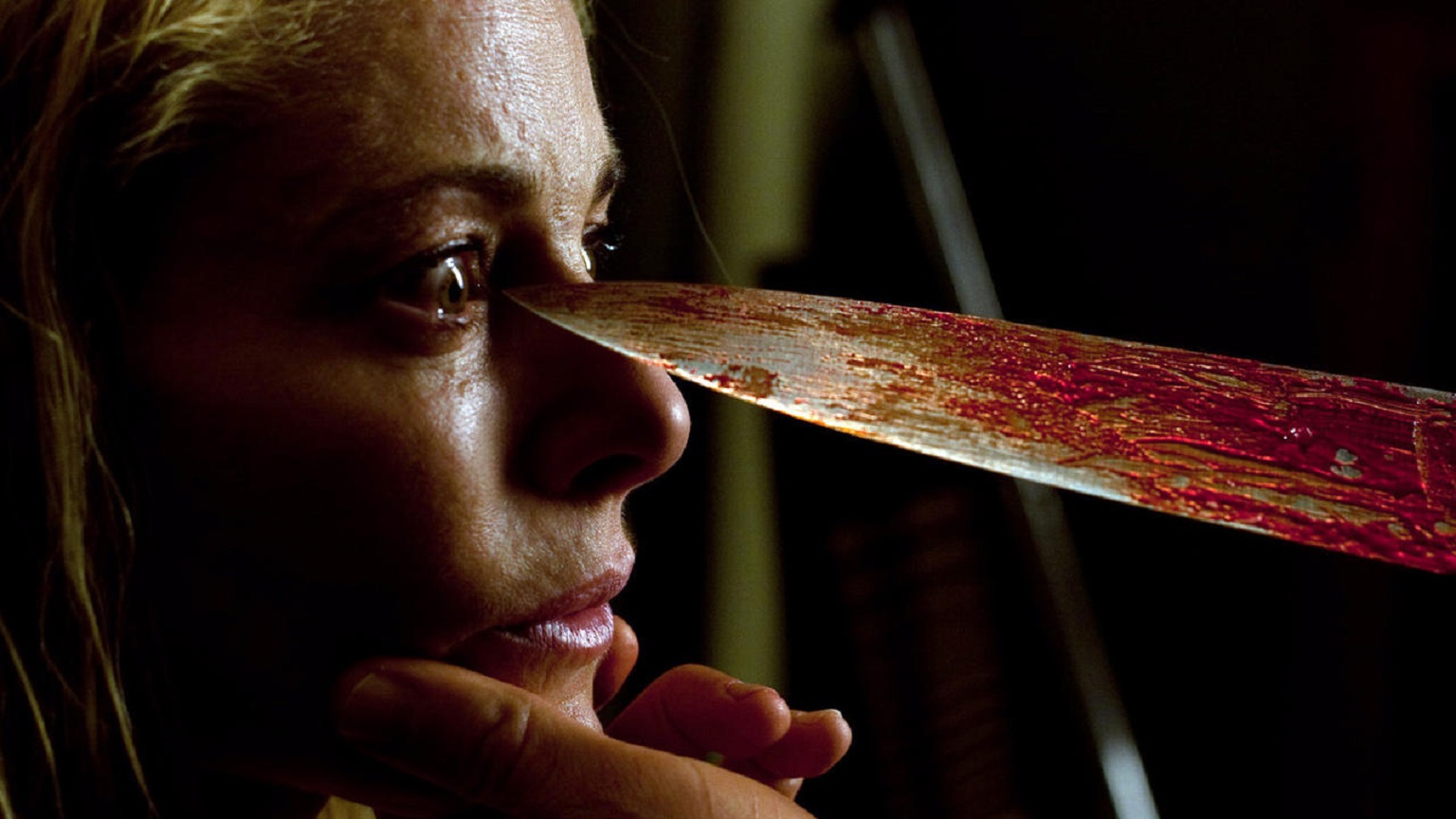 Morales's eerie games continue – Belen Rueda (playing Julia now) goes to the graveside and feels husband Lluis Homar touching her shoulder from behind only to look up and see he is standing some way away then turns to find nobody behind her. And especially the scene where she goes to the rec centre and enters the locker room where the other blind women stand around bitching about Sara while she stands in their midst with they unaware of her, only for things to turn sinister when they sense someone there and even more so when they warn her that someone else is following her.
The script creates a constantly building mystery about what happened to Sara – about the mysterious boyfriend, revelations that she turned up at the hotel wearing a blindfold and then the appearance of janitor Joan Dalmau who eerily warns her about the person who exists as a shadow, an absence of light. (The film has a rich vein of metaphor concerning sight/blindness, invisibility and the socially ignored). The script is structured with a series of sharp and abrupt twists.
Morales generates some particularly gripping tension during the scenes where the killer takes Julia to his house and she prematurely removes the bandages from her eyes but acts as though she still cannot see, even as he holds a knife right up beside her eyeball and pretends to make a phonecall to the police. Even when the killer's identity is revealed and Belen Rueda is fleeing for her life, the script still manages to keep throwing in some jolting twists.
(Nominee for Best Director (Guillem Morales) at this site's Best of 2010 Awards).
---
---